NEW ORLEANS — Sophomore quarterback Jake Fromm didn't seem like himself for most of three quarters in the Sugar Bowl against Texas.
There were bad throws. There was an interception as well as several drops from receivers. The connection just wasn't what it had been for most of the season. It wasn't necessarily all on Fromm, but more so a result of the offense not clicking as a unit.
"We weren't all the way locked down, we weren't focused," senior receiver Terry Godwin said.
Part of it had to do with Texas' defense. The Longhorns played one of their best games defensively that it had all season. Their schemes gave Georgia trouble. A lot of times it seemed as if there was a bit of miscommunication on routes between Fromm and the receivers. Junior receiver Tyler Simmons echoed that after the game.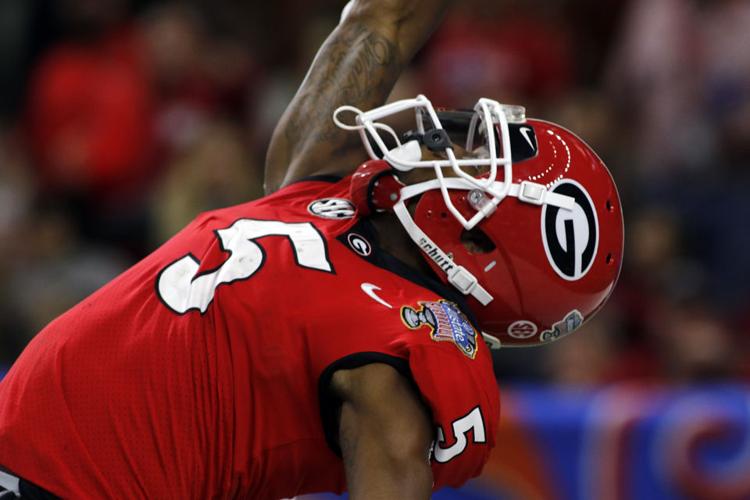 "There was a little miscommunication, [but] a lot of times there were just some plays we left on the field," he said. 
What specifically gave Fromm so much trouble?
"They were physical up front, that's one obstacle you have to climb over," Fromm said. "The next thing, they were slanting this way and that way, shooting multiple gaps … it was tough."
Fromm was only sacked twice, but he was pressured often. That resulted in the lone interception off a forced throw downfield that fell in the hands of Texas defensive back P.J. Locke III.
Even though Fromm struggled, he played quarterback the entire game. Freshman Justin Fields didn't see the field and was said before the game to be considering transferring from Georgia. 
Targets that have impacted the offense most of the season include players like juniors Mecole Hardman and Isaac Nauta, who each had one catch. Hardman's catch came by way of a late touchdown, when it seemed Texas was inevitably going to win the game.
Nauta is quick to avoid putting blame on one person, however. It's not all Fromm's burden to bear, he said.
"As an offense, we all needed to play better," Nauta said. "There's so much that goes to into an offense, you can never blame it on one guy."
In the end, Fromm rallied his offense in hopes of making a comeback. Some of the success was predicated on knowing what the Texas defense was giving Georgia earlier in the game, but it was too late, coming up a touchdown short.
"We just couldn't make adjustments quick enough really to capitalize on that [earlier], Fromm said.