Never mind rain, sleet or sweltering heat. On select fall Saturdays, more than 92,000 people file into Sanford Stadium. A sea of red pompoms erupts in the stands as highlight and hype videos play on the enormous scoreboard. Inevitably, one video reminds the crowd, "Today is not any Saturday ... it's Saturday in Athens." As "Saturday Night's Alright for Fighting" blares from the speakers, thousands of voices join in the chorus: "Saturday! Saturday! Saturday! Saturday!" 
For fans, "Saturday in Athens" has one meaning. But there are plenty of reasons to celebrate a Saturday in the Classic City beyond the stadium. Consider this another kind of highlight reel.
Between the hedges
Georgia gameday traditions date back for decades and many are passed down from generation to generation of fans. For many, a successful Saturday starts hours before kickoff, at 7 a.m. when tailgaters are permitted to start setting up on campus. 
After enjoying food, drinks and maybe a quick game of cornhole or two, students, families and fans make the trek to the entrance to Sanford Stadium to witness the Dawg Walk. Fans anxiously await the players and coaches while the Redcoat Marching Band launches into song. 
Post-game, fans flock downtown, which seems to transform during a Saturday in Athens. After a win, expect constant ringing of the Chapel Bell — once used to signal air raids in World War II — late into the night.
Beyond the hedges, a fall or winter visit to Athens can also mean the chance to take in other sports — with half the hassle and a fraction of the cost. Georgia soccer matches are played in the softball-soccer complex on South Milledge Avenue and are free to attend. Catching a UGA volleyball game is a great way to experience the atmosphere of Stegeman Coliseum.
Embracing the arts
One of the prime places to park on gamedays is the Classic Center, in the heart of downtown and just a short walk from campus. But the range of events that take place here on non-game days provides a sense of the arts and culture in Athens.
Throughout the year, the Classic Center offers theater, comedy, UGA Hockey games, public ice skating, and more. "We offer two rotating art galleries that are available for free to the public whenever the Classic Center is open," Destiny Cornelison, the advertising and PR coordinator at The Classic Center, says. 
Hillary Brown, a longtime Athens resident, is the director of communications at the Georgia Museum of Art (GMOA). Brown says the museum is another great way to celebrate Saturday in Athens.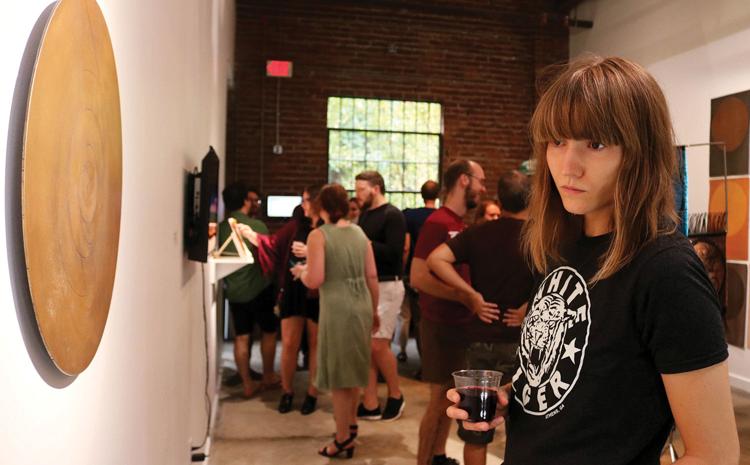 "We're one of the few things on campus that actually does stay open even on game days," Brown says. "And there's a lot of tailgating that goes on around here and that's totally fine. People are welcome to take a break from that come in and see some art."
For first-timers or anyone else interested, Brown recommends checking out GMOA's self-guided tours — with a printout that gives visitors five objects to look for in the galleries — all with different themes. 
"It's really easy to just go see five things — it's not intimidating," Brown says.
The official state museum of Georgia, GMOA offers free admission and is open Tuesday through Sunday. "Obviously, people are welcome to take as long as they want to, but the fact that it's free means you can just come in and see art just for a little while and expand what you're doing on that particular Saturday," Brown says. 
Next to the GMOA, the university's Performing Arts Center hosts performances by students and faculty of the music school as well as visiting performers from around the world. 
Beyond large venues like GMOA and the Classic Center, local and contemporary art is showcased at independent galleries such as ATHICA. The downtown Lyndon House Arts Center offers a chance for two kinds of cultural experiences. You can take in exhibitions by local and national artists in the art galleries and learn about Athens history with a tour of the adjoining Ware-Lyndon House museum. Author appearances and other events are hosted at the award-winning Avid Bookshop while Ciné, an independent cinema, hosts a variety of film-related events as well as art shows and more.
Cornelison suggests visitors to Athens "be open-minded" about trying new experiences.
"Athens is a thriving and diverse culture," Cornelison says. "From classic Broadway shows to tailgating to ice skating, Athens has options for the spontaneous and traditional alike." 
Take in music
While Athens remains known internationally for its eighties hitmakers such as R.E.M. and the B-52s, it remains a proving ground for new local performers and a preferred stop for touring bands over the past four decades. 
This fall, acts like indie band Rainbow Kitten Surprise and The Neighbourhood will play the Georgia Theatre. 
Visitors looking for a more intimate experience will enjoy shows like Jupiter Coyote at The Foundry or of Montreal at the 40 Watt Club.
Events like the North Georgia Folk Festival and the Cloud Recordings Festival both offer the chance to experience multiple artists. Wildwood Revival, held outside of Athens, combines music, arts and food.
Foodie adventures
Athens has a thriving food scene driven by chefs who focus on locally grown and produced foods. From high-end dishes at 5 & 10, owned by "Top Chef" star Hugh Acheson, to fast-casual fare at Maepole, owned by acclaimed chef Peter Dale, Athens has dozens of restaurants that emphasize seasonal foods.
Of course, if you want to get in touch with farmers directly, you can head out Saturday mornings to the Athens Farmers Market at Bishop Park or the West Broad Farmers Market. Snag some local produce, pick up a last-minute bouquet of flowers, grab a quick bite to eat or get your morning cup of coffee at these markets.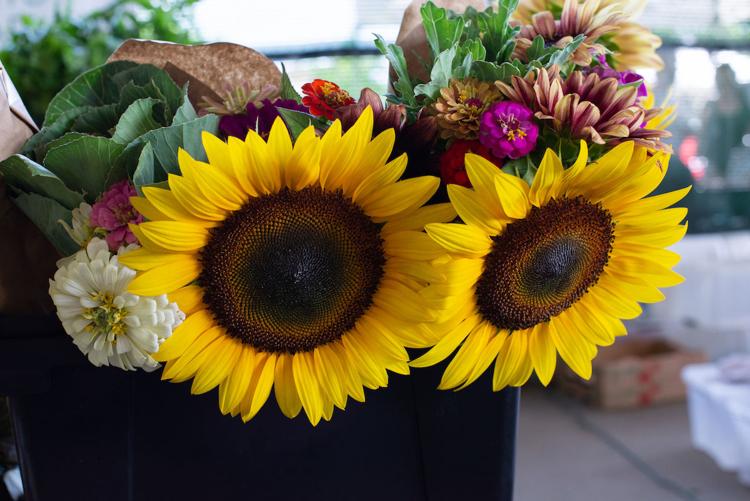 Consider taking a tour of the Condor Chocolates factory and get an inside look at how Condor produces its bean-to-bar fair trade chocolate. (Beware: The tours tend to sell out quick, so book in advance.)  
Larger crowds attend at events such as Athens Wine Weekend, which will be held in early 2020.
Giving back and staying active
Just about every Saturday brings a 5K or other race — most benefiting nonprofits. While the AthHalf half-marathon that takes place in October is held on a Sunday, less competitive runners can participate in a 5K the day before. The race weekend is produced by AthFest Educates, a nonprofit that gives grants to schools, nonprofits and other agencies that have music and arts education programs for kids.
"For runners, it's a great way to see a lot of downtown happenings and historic neighborhoods and campus," Rachel Allen, media representative for AthFest Educates, says. "There are bands throughout the route so they can hear music, and tons of people come out and cheer." 
Runners might also enjoy the Milledge Mile, a 1-mile race in mid-August with cash prizes, or the Cherokee Rose 5K at the State Botanical Garden of Georgia at UGA which raises money for its facility. The annual AIDS Walk, hosted by Live Forward, is another way to raise awareness for a great cause. 
All these options add up to new and varied ways to experience Athens, Allen says, "There's really a lot more these days for people with kids and families to do that I've noticed."