Areas around campus have their own personalities -- find the one that suits yours.
Downtown
The heart of Athens is bustling with restaurants, retail and lavish student housing. Downtown living provides easy access to UGA's North Campus and Athens nightlife.
Where you'll live: In an upscale apartment complex such as Georgia Heights, The Standard or The Mark. Expect monthly rent to cost close to $900 or higher, depending on the complex and the number of roommates you have.
Places to eat: Ted's Most Best, Dawg Gone Good BBQ, The World Famous, Mayflower Restaurant, Athens Bagel Company
Stuff to do: Window shop in downtown boutiques, grab a coffee from Walker's Coffee & Pub or Zombie Coffee & Donuts before your morning walk to campus and spend the afternoon in the sun on the North Campus lawn.
Hangout spot: The Grill and Little Italy are open late for a midnight bite, and The Rook & Pawn offers cocktails and food alongside a wide selection of board games, with outdoor seating.
---
East Side
Located off 441's Exit 7 and 8, the East Side is home to many UGA students. Whether you prefer a small townhome or a bustling apartment complex, there are options on the East Side for any kind of student.
Where you'll live: In a townhome or a large apartment complex such as The Polo Club or The Reserve. Live luxuriously at apartment complexes like The Ikon or The Haven, or live on an affordable budget in a complex like Shoal Creek Apartments.
Places to eat: Barberitos, The Blind Pig, Chick-fil-A, Zaxby's, DePalma's Italian Café
Stuff to do: Check out Southeast Clarke Park on Lexington Road, thrift shop at Goodwill or Ollie's Bargain Outlet. Head to Lil Ice Cream Dude's Cool World for a frozen treat.
Hangout spot: Study at Jittery Joe's on Barnett Shoals Road.
---
West Side
The stretch from downtown Athens to Atlanta Highway is the West Side. This area of Athens is rapidly expanding with a variety of restaurants for any occasion and one-stop-shops for furniture, thrifted items and household products.
Where you'll live: In a townhouse or modern apartment complex, such as Abbey West Apartments, Westside Commons or The Cottages at Ridge Pointe just outside the loop.
Places to eat: DePalma's Italian Café Westside, Locos Grill & Pub, Krispy Kreme, Cook Out
Stuff to do: Shop at Target, thrift shop at America's Thrift or Goodwill and visit the Spring Carnival at the Georgia Square Mall.
Hangout spot: At Akademia Brewing Company you can get a flight of locally brewed beers in a Greek-themed brewery that hosts concerts and other events.
---
Macon Highway
Just off of State Route 10, also known as "The Loop," Macon Highway is a quiet, developing area. With few apartment complexes and small restaurants, this is an ideal spot for graduate students or students who want a break from the hustle and bustle. It's an easy drive from this area up Milledge Avenue into Five Points.
Where you'll live: In an apartment complex like Bulldog Crossing, River Club or Athens Ridge, or in a small house.
Places to eat: Mama's Boy at the Falls of Oconee, Butt Hutt BBQ or George's Lowcountry Table
Stuff to do: Pick up your morning jump start at Molly's Coffee Company before class, visit the State Botanical Gardens off Milledge Avenue.
Hangout spot: Compete with friends at Showtime Bowling Center and enjoy food and drink from 11th Pin.
---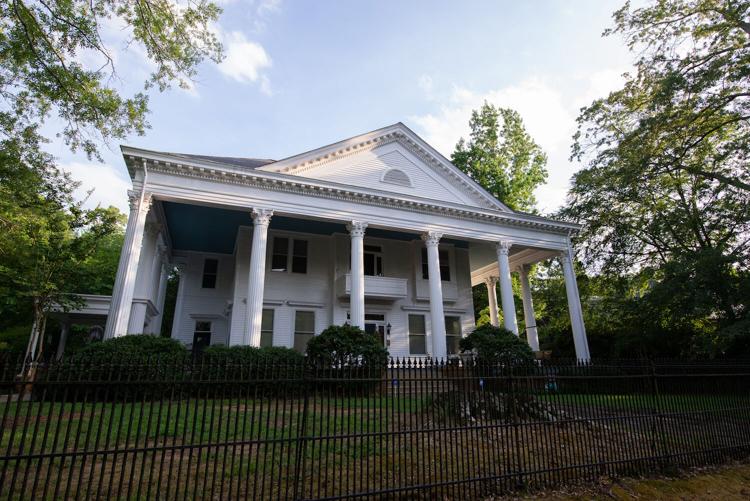 Boulevard / North Chase / Pulaski Heights
Founded in the late 1800s as a suburb connected to downtown Athens by streetcar, Boulevard is a historic area now popular with artists, entrepreneurs and musicians as well as university staff and students. Fancy Victorian homes line Boulevard, the main road that runs through this area, but students are most likely to rent the brightly painted, historic wooden homes lining the side streets. Adjoining North Chase is a onetime industrial area that houses lofts and small businesses, and Pulaski Heights is still dotted with small historic homes that housed a spectrum of blue workers.
Where you'll live: In a cute cottage or a duplex. The degree of renovation will vary.
Places to eat: Heirloom Cafe and Fresh Market, Maepole, Tlaloc El Mexicano, Bread Basket, Pulaski Heights BBQ
Stuff to do: Take a class at M3Yoga, shop at indie retailers like STATE the Label, go indoor rock climbing at Active Climbing and attend community events like Boo-le-Bark on the Boulevard.
Hangout spot: Buvez is a coffee shop with space to study and play board games with friends. Bonus: it also serves beer, wine and aperitivos.
---
Chicopee-Dudley
Stretched along the Oconee River between Third and Oconee streets, Chicopee-Dudley is home to students and longtime locals. While close to downtown Athens, it also offers plenty of ways to enjoy the outdoors.
Where you'll live: In an older house, usually with low rent, or in a complex like The Flats at Carrs Hill.
Where to eat: Mama's Boy on Oak Street
Stuff to do: Walk, run or bike on the newly expanded North Oconee River Greenway.
Hangout spot: Walker Park and Dudley Park offer an outdoor reprieve with trails and large recreation areas.
---
Cobbham
The oldest Athens "suburb," this area east of the intersection of South Milledge and Prince avenues is dotted with historic buildings from the 1800s and packed with locally-owned restaurants.
Where you'll live: In a rental townhouse or in a smaller, older apartment building.
Places to eat: Donderos' Kitchen, The Grit, Taqueria Del Sol, Viva! Argentine Cuisine, Big City Bread Cafe
Stuff to do: Shop at Daily Groceries Co-op and embrace your inner foodie at local eateries.
Hangout spot: Hendershot's is a coffee shop by day and a bar by night with outdoor seating.
---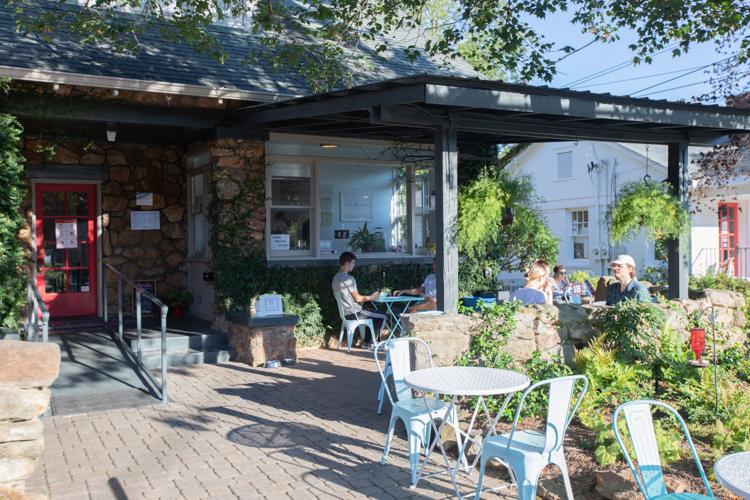 Five Points
Walking distance from campus and the sorority and fraternity houses lining South Milledge Avenue, Five Points is clustered with homes, smaller apartments and condos. From food to fitness to retail, Five Points has something for everyone.
Where you'll live: In an apartment building, a historic townhouse, or, if you're super lucky, you might find a duplex or carriage house.
Places to eat: Donna Chang's, el Barrio, Nedza's Waffles, Kelly's Jamaican Foods
Stuff to do: Shop for organic groceries at Earth Fare, visit Bear Hollow Zoo or watch soccer at The Royal Peasant.
Hangout spot: Condor Chocolates is a great destination for coffee or hot chocolate, and Jittery Joe's is a coveted study spot.
---
Normaltown
Originally nicknamed for the State Normal School, Normaltown now is an eclectic area with a mix of older homes and local businesses. The UGA Health Sciences Campus opened in the old Normal School campus in 2012.
Where you'll live: In an older home or duplex.
Places to eat: Agua Linda Mexican Restaurant, Automatic Pizza, White Tiger Gourmet
Stuff to do: Walk to the Athens Farmers Market at Bishop Park, sip cocktails at The Old Pal or compete in a trivia night at Hi-Lo Lounge.
Hangout spot: Sips Espresso Cafe features indoor and outdoor seating, perfect for casual hangouts and study dates.