Across the board, the mental health benefits of having a pet are indisputable. Studies have shown links between dog ownership and increased self care, and cats can help with anxiety or bad moods. Watching live fish in a tank has increased concentration levels, especially among people on the spectrum.
But, there are still factors to consider before you adopt. Here's our guide to owning pets as a student and what to consider regarding your housing and possible pet adoption.
Consider: Financials
It's important to consider every cost that comes along with owning an animal. Up front, most students will have to pay adoption and vaccination fees. Shelters such as the Athens Area Humane Society and Madison Oglethorpe Animal Shelter include necessary vaccinations, spay/neuter, microchipping and other medical necessities in their adoption fees, which start at around $60-$100. Some animals may have lowered adoption fees due to age or medical issues.
Next up, pet deposits. If a property management company or landlord allows pets, there's almost always a required deposit or monthly fee tacked onto rent. These deposits can range from $50 to over $200, so pay close attention to the language of different leases. Property owners have the right to prohibit certain animals through leases as well, typically based on species, breed or weight.
Charlotte Norsworthy, graduate student at UGA, adopted her two dogs — Wilson and Gizmo — four years ago. She lives in an apartment building. Raising two bigger dogs from puppyhood has taken a toll on Norsworthy's pocket, so she said it's important for students to consider how much of a financial and emotional commitment they have before adopting an animal.
"I could never go without having a part time job, or two or three, in order to pay for it," Norsworthy said. "But for me, the value added to my life is priceless."
Morgan McBride, junior animal science student at UGA and veterinary assistant at South Athens Animal Clinic, has a six-month-old cat and an eight-year-old English bulldog, as well as a bearded dragon, gecko and the occasional foster kittens. She lives in a low-rise apartment building.
McBride points out that students need to budget for food, supplies, regular vet bills and "then have extra money in case anything were to happen and you have an emergency."
McBride recommends students bring their pets in for yearly veterinary visits at least, in addition to managing vaccines or other necessary medical concerns. Even if cats stay indoors, they should receive heartworm and flea prevention.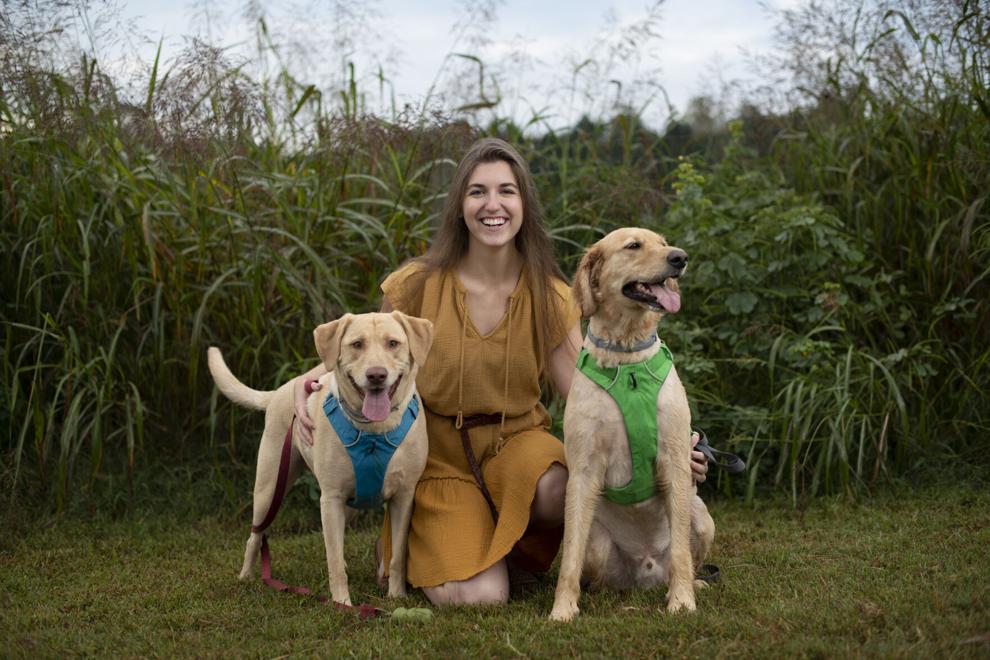 Think: Time management
If there's one thing most pets need, it's attention. In order for animal companions to live healthy, happy lives, it's important to set aside time for their care. This can be difficult for full-time students with additional jobs, extracurriculars, sports or other responsibilities.
Younger dogs, like Wilson and Gizmo, typically need extra time for their physical and mental needs. Norsworthy has to consider every move she makes; leaving town, staying out late or being on campus all day requires preliminary preparations for the dogs to have the best care.
"If that's not a part of your ideal social scenario, then they may just encroach on that," Norsworthy said. "It's important to think through, what is your preferred lifestyle right now in this phase of your life? And how might dogs impact that preferred lifestyle?"
Cats, on the other hand, may be a better option for students with less time on their hands, McBride said. "Cats are a lot more self sufficient. If someone were to get a first-time pet, I feel like a cat would be a much better option as opposed to a dog."
---
This article originally was published in the 2020 edition of our special publication Student Housing Athens, GA.