A packed lecture hall filled with students clutching espressos in one hand and taking notes with the other is not the ideal setting for Adam Davis.
He'd much rather be outdoors observing and enjoying the sing-song calls of his favorite creatures, birds.
Davis, who is fondly known around the University of Georgia campus as "The Bird Guy," teaches a general elective course called "Birds in Our Lives," or "Poultry 1010," which is popular among UGA students.
A grandson of a poultry farmer, Davis has worked with animals from a young age, but his passion is for birds. Davis grew up in rural New York town with a population of 500—a size unimaginable to many students who study alongside a population of about 30,000.
After he graduated with a Ph.D. from Cornell University, Davis took teaching position at UGA in 1998. Making Athens his home was not a difficult transition, as poultry farms and rolling hills of pasture can be found on the outskirts of this town signifying the segment of Athens that is agriculture at its core.
Davis' interest with being out and in the field makes "Birds in Our Lives" stand out from the long list of applicable credits students could otherwise take.
Bald eagles, falcons, parrots, homing pigeons and other exotic birds—while they may not be in the course description—Davis has several, and he brings them to class. Students are able to hold the birds and even take pictures if they would like.
---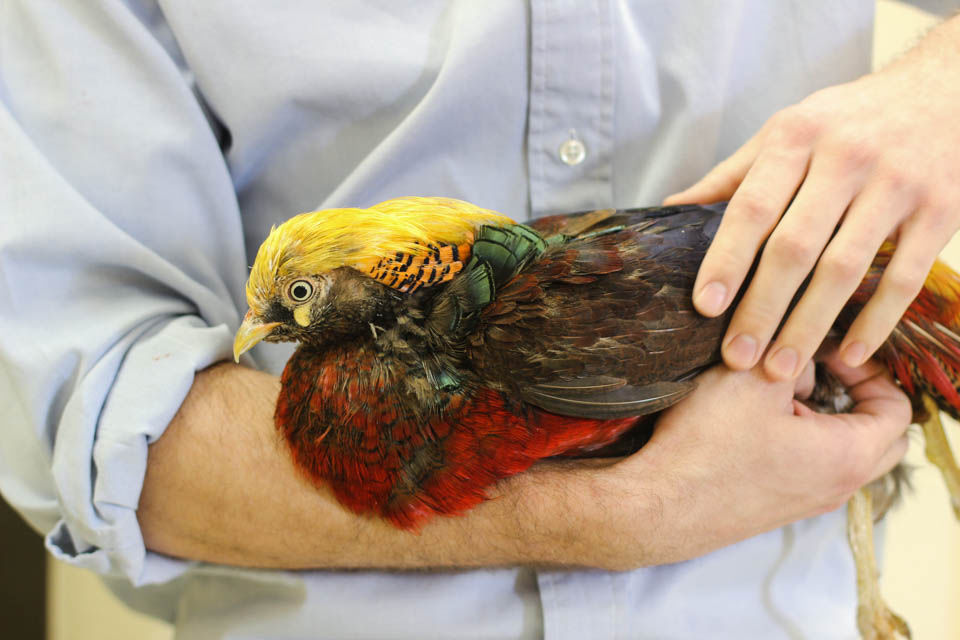 TJ Yi
---
It isn't just an average show and tell either. The birds will actually skim over students' heads.
Davis has even used homing pigeons during class to deliver notes, allowing students to write messages that would then be delivered by the birds to their owner, and read back to the students.
"A lot of people suddenly appear on the days birds come in," Davis says.
A learning style that allows students to apply what they learn and witness it in real life is something that sets this general elective apart from others.
Preserve the Birds
Each year, Davis asks students why they believe his elective course is offered.
Some students say they take the class specifically for getting over their fear of birds.
"It has cured some people," Davis says. "A lot of people will tell me, 'I am afraid of birds I will have to run out', which I allow, but by the end of the year a person afraid of birds will end up holding one."
Others have taken his elective and gone on to become licensed falconers.
But what Davis really wants to teach his students is how large the global industry related to birds is.
"They get this appreciation, they realize the economy that exists from tourism, from poultry production, from all of these things–bird watching, feeding, bird magazines, tons and tons of job opportunities," Davis says. "We need to preserve that."
Sections taught in the class include lessons on pigeons and the history of their use in wartimes as well as lessons on the pigeon economy that still exists. For example, a local club here in Athens practices pigeon racing today.
---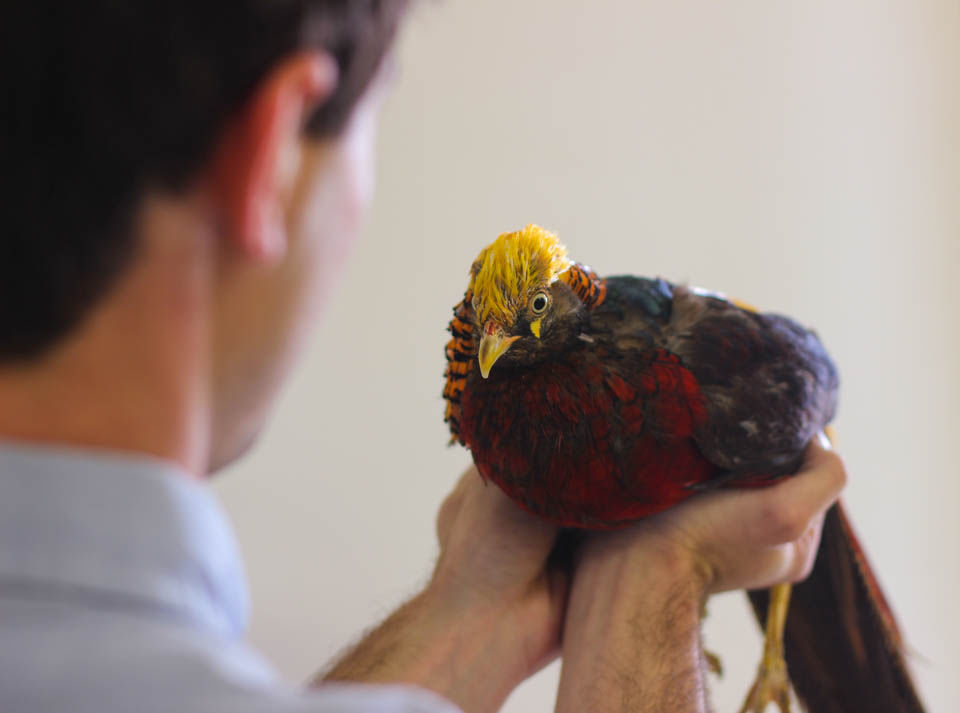 TJ Yi
---
There are also lessons devoted to birds such as parrots, peregrines and bald eagles.
Beyond an awareness, Davis hopes his students in 'Birds in Our Lives' gain a desire to counteract the problems humans pose to the birds.
Simply getting window decals at the nearest Wal-Mart to ensure birds do not fly into solid structures can make a world of a difference for bird species, many of which face declining numbers.
It goes beyond birds nesting in garages and feeders advertised at the nearest home depot. Humans and birds coexist in more ways than one.
"We don't think about birds that pollinate our vegetables, disperse our seeds or clean our roadkill," Davis says. "Once you realize they're important, what can you do as an individual to help preserve birds?"
A Dedicated Adviser
What may be even more valuable than the lessons Davis teaches is the time he devotes to the students he cares about.
Ph.D. candidates Ashley Stephens and Matthew Jones are both students who work with Davis. Each has developed a close relationship with him since they were freshmen, when he served as their adviser.
---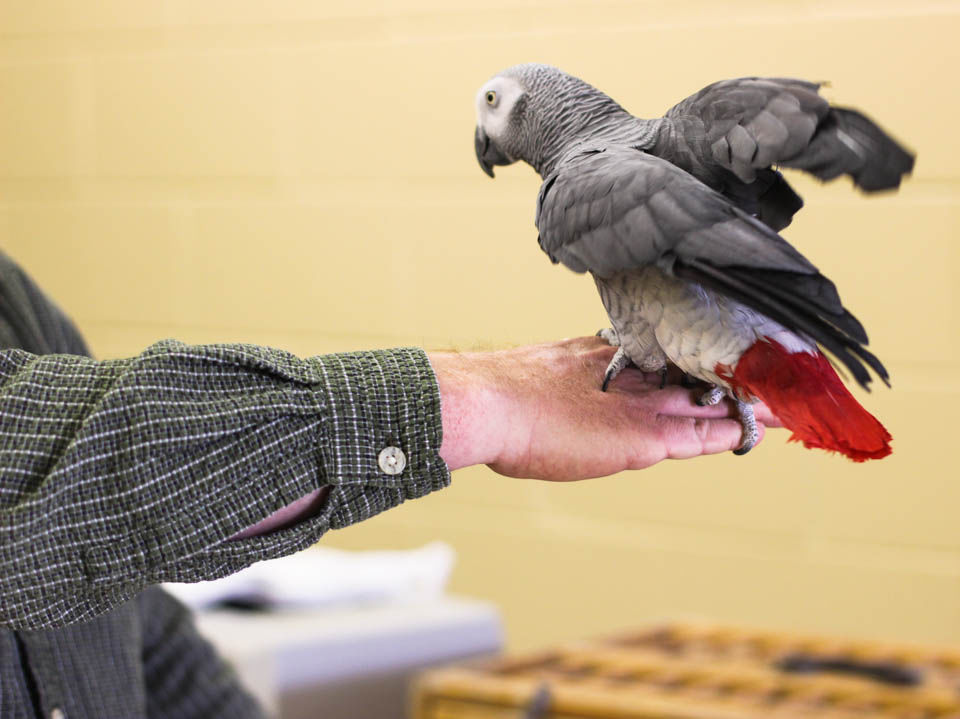 TJ Yi
---
Both Stephens and Jones got their first in-depth look into birds taking 'Birds in Our Lives,' and quickly becoming invested in the opportunities the poultry industry has to offer.
Jones interest in birds stemmed from a childhood spent outdoors.
"I always had an interest in wildlife, growing up that's what we did–fishing or kayaking," he says.
Graduating with a bachelor's degree in avian biology and biological science in 2012, Jones went on to study at the UGA College of Veterinary Science and graduated in 2016.
It didn't take him long to find his way back to Davis, however. He now does research under his former adviser that will allow him to one day assist with research and development for a company that makes products for the poultry industry.
Over the years, Davis has been a consistent guide for Jones when he makes decisions about what he wanted to do in his future. Jones believes the connection Davis has with his students is rare.
"He is the only professor I have bothered, and continue to bother. He doesn't turn you away," Jones says.
Stephens' relationship with Davis began in the same way. Her freshman year, she landed Davis as her adviser, and through the years he opened doors for her in the same way he did for Jones.
Stephens' graduated with a bachelor's degree in biological science at UGA in 2013, and started her Ph.D. research under Davis this past summer. Her research is primarily in reproductive endocrinology with emphasis on nutrition, spending a lot of her time working with chickens.
What both have in common is a level of respect for a teacher who sparked an interest in their lives as freshmen.
For Jones, Davis's elective "Birds of Our Lives" made all the difference.
"I love 1010. No matter what experience level you're at, there's things you can take away," says Jones. "I was pre-med and trying to make up my mind at the time and [Birds in Our Lives] opened up horizons that made me more aware of potential options."
---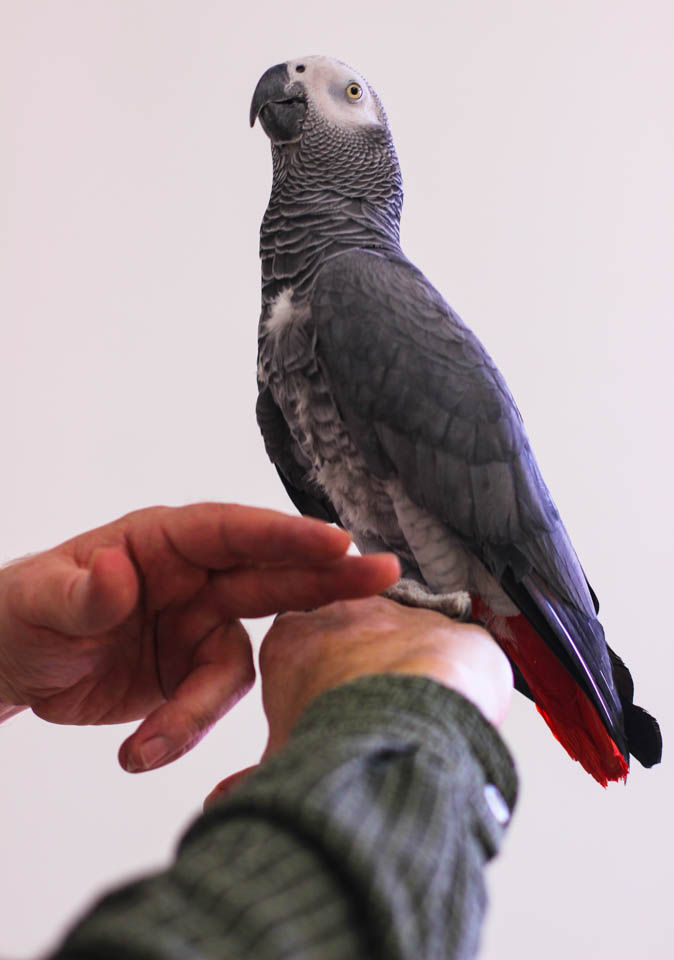 TJ Yi
---
Before taking 'Birds in Our Lives,' Stephen's had yet to find a teacher that wholeheartedly cared about the students and the subject matter as deeply as Davis did.
But after taking his general elective, Stephens' discovered the passion Davis has in what he is teaching. She describes his passion as one that creates great teachers in the first place.
To be the person that a student looks back on as a great influencer, the teacher that pushed them, created a desire in them to learn is a rare feat, but it is something Davis accomplishes.
It is seen in Stephens and Jones—who will soon have an imprint on a global industry—all because one adviser believed in his students.
"The courses meant something to him, the students meant something to him. 'Birds in Our Lives' was the first course I had taken where I felt like the teacher actually really honestly cared about what he was teaching," Stephens says.
Taking Davis' general elective led to Stephens taking Davis's reproductive endocrinology class, eventually influencing her decision to continue her research in that field with Davis as a mentor.
"It wasn't like I wasn't aware of birds, but I just didn't know how to appreciate how truly incredible they are," Stephens says. "His 'Birds in Our Lives' course gave me an appreciation of birds in general. Then when I took his upper level reproductive endocrinology class that really sparked my interest."
Both Jones and Stephens have traveled to Costa Rica with Davis for his Maymester in avian biology.
The course is designed for students to see a lot of wildlife and a lot of birds, around 800 to 900 species in a country just smaller in size than West Virginia. In 20 days, students will see around 200 species of birds.
---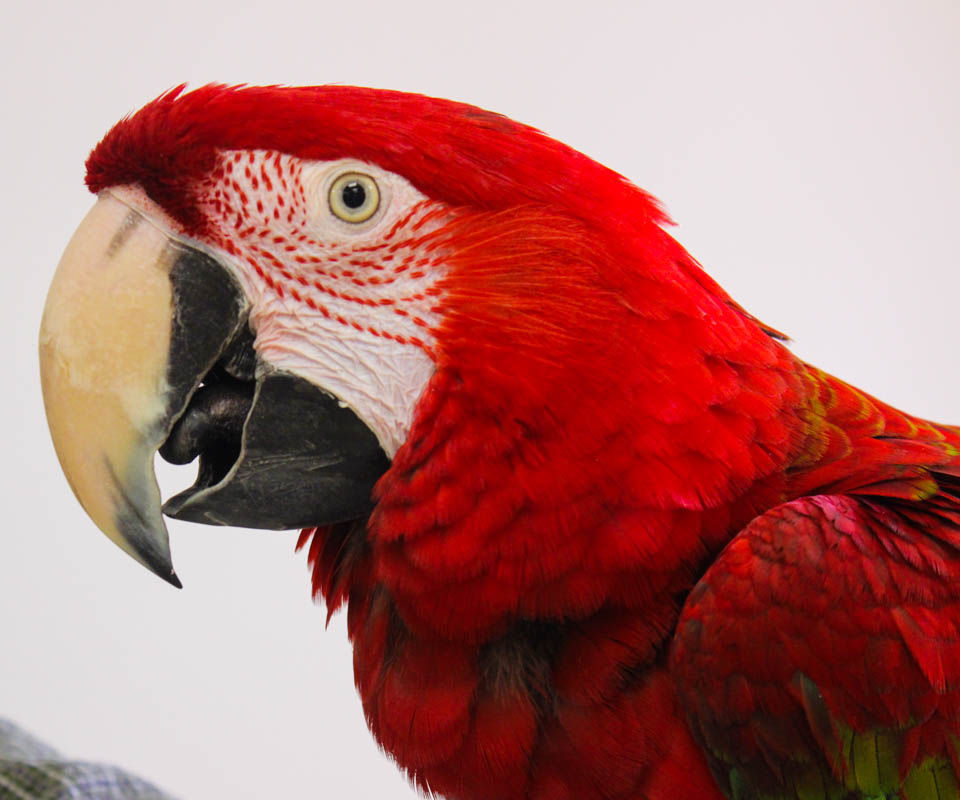 TJ Yi
---
But more than that, it is also a chance for students to gain an appreciation of not only rare bird species but also of the world around them.
"You see so much that is incredible, but one thing you take away is how differently Costa Ricans view the world and how much initiative they have taken to keep the world in its form and keep it healthy and thriving," Stephens says. "It's very humbling."
A New Perspective
For Davis, classes may begin and end, but he is always greeted by his own birds at the end of a workday. At home in Athens, Davis owns six homing pigeons, four parrots as well as some gouldian finches.
His son should expect to inherit some, as parrots are known for their long life spans.
For a teacher that shies away from the teaching podium, the investment Davis has in his students goes far beyond a crowded lecture hall. It is seen in the students who knock back on his door years later, seeking the opportunity to learn again in greater capacity.
---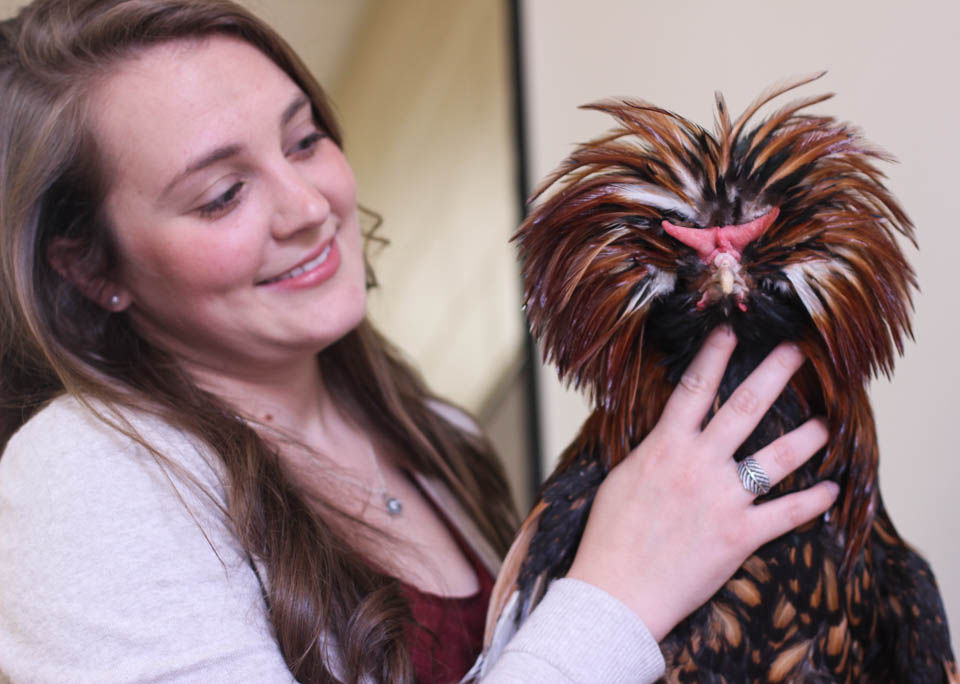 TJ Yi
---
Students can expect to walk out of Davis's class with a new perspective, one that allows them to be more aware and gain more respect for an animal that might have once seem trivial.
Birds' chirping might seem like background noise to some, but for Davis and many of his students it is a constant reminder that the world humans live in is shared. The species that exist do not just exist for admiration, but should be preserved and protected so that they still can be admired as they spread their wings and remind us of their beauty.