Early start
Sam Burchfield didn't always want to be a musician.
"The thing I remember always wanting to do when I was little was actually be a professional Lego builder," Burchfield says. "I was just so into Legos, I can't even explain it. That was like my passion."
From building castles to shaking up the stage, Burchfield has consistently pursued his passions.
He received a guitar for his 11th birthday. Though he admits he didn't seek out music before, owning and playing his own guitar sparked his love for music.
"From that point on, I was hooked," Burchfield says. "I listened to what my parents listened to and sang along to the radio, but when I got a guitar, it was this thing I was creating music on. I got addicted to it."
---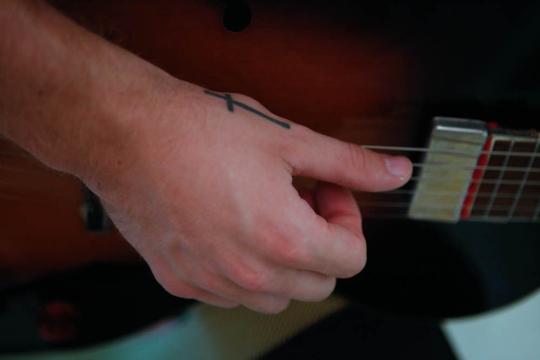 Henry Taylor
---
He went to guitar lessons, and his teacher, who Burchfield characterizes as a "shred guy," had a significant hand in Burchfield's early music taste. He focused on fast, instrumental guitar. In fact, Steve Vai was the first performer Sam saw live. Despite the advanced material, Burchfield dove into learning music.
"I would learn it as fast as I could and come back and want to learn more and more and more," Burchfield says.
He graduated to writing songs in middle school. Burchfield saw his music as a way to convey new, intellectual thoughts, but being so young, it was hard to grasp the full extent of the heavy concepts he turned to. In fact, some of his first lyrics attempted to tackle one of the most profound parts of life.
"[The lyrics] went, 'People die, and sometimes we don't see--' It was this commentary on death and this introspective thing about it," Burchfield says.
These attempts were more than teenage angst. Burchfield cites his long-held vision as the motivation behind his wise words.
"I was a pretty deep thinker when I was a kid," Burchfield says. "I was trying to like reconcile, 'hey I love music,' but also I want to say something that's meaningful, and no one's ever said before."
Genre is dead
After his stint in rock and roll, Burchfield moved into the world of acoustic singer/songwriters with staples like John Mayer.
Now, his music taste centers around a more "mature" sound, including jazz and soul. His go-to artists feature icons like Stevie Wonder and Michael Jackson.
This evolution in music taste sheds light on Burchfield's tendency to bend genres. His first album, "Where to Run" has "soulful vocals and folk-influenced lyrics combine[d] with a foundation in southern blues and funk," according to Burchfield's Bandcamp profile.
Though the transformation in sound is worth noting, Burchfield's artistic journey goes further than genre.
---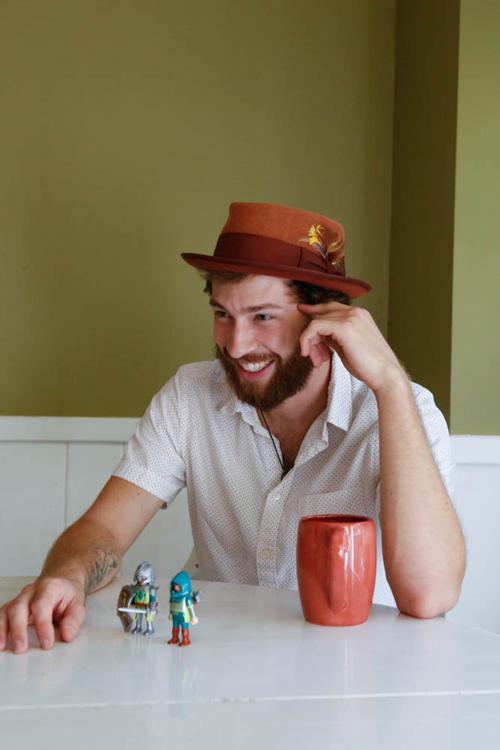 Henry Taylor
---
"The vision isn't necessarily a sound for me, which is maybe why some of my music is a bit all over the place as far as genre," Burchfield says. "The vision is more of connecting with people and impacting people with the art."
Now at 25-years-old, Burchfield is able to impart sentiments and sounds truer to his intellectual vision.
"I kind of graduated into thinking that writing about your personal experiences is the most invaluable, powerful thing you can do as a writer," Burchfield says.
Athens beginnings
It was in Athens that Burchfield's career in music began in earnest. He had wanted to be a musician for years, but his experiences in the music business program at the University of Georgia solidified his drive.
"I was sort of waiting for something to happen or playing it safe and biding my time, messing around in college," Burchfield says.
David Barbe, head of the MBUS program at UGA, quoted a piece of advice for Burchfield during his junior year: "Never give yourself something to fall back on, or you'll fall back on it."
---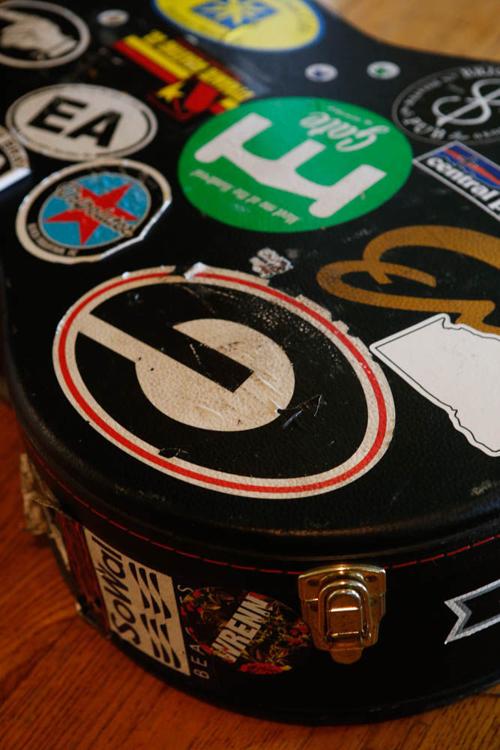 Henry Taylor
---
"When I heard that, I was like, 'You know what? I know this is what I want to do, and I don't have any plans for after college… I have to do this, and I have to do this for real,'" Burchfield says.
With these words, he shrugged off his public relations major and committed to his music. During this time, the "wheels began turning" for his first EP.
The effect of "American Idol"
In 2013, the summer before his last semester of college, Burchfield auditioned for "American Idol" on a whim. He played "I Wanna Be Like You" from "The Jungle Book." After two votes for "yes" from the judges, he qualified for the Hollywood round.
However, the fine print of the contract came with artistic restrictions, such as limiting Burchfield to performing and recording only within the show.
"I saw this contract, and you kind of have to look at what your vision is for you as an artist," Burchfield says. "It really made me grow, having to think about that."
His EP "Where to Run" was already underway, and the contract also prevented Burchfield from releasing any music until a year after the last episode of the final season.
"All the time I put into [the EP], all the songs that were meaningful to me and I had been pouring so much into, to just wait for no reason other than they say that I have to -- that's not how I want to be as an artist," Burchfield says.
Being at the mercy of the show-runners was not in line with Burchfield's agenda. The idea of losing artistic freedom prompted Burchfield to define his artistic integrity.
"This is [my] art," Burchfield says. "I want it to sound how I want it to sound, I want it to look how I want it to look, because if I let people have a say and change it, then it's no longer this real representation of who I am and what I am."
---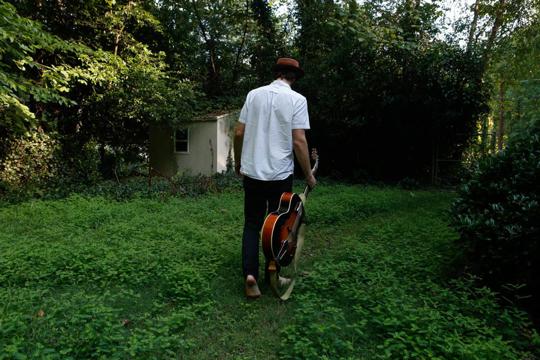 Henry Taylor
---