In a city known for its rigorous upper-level education and vibrant music scene, Chase Park Transduction Studios merges the two. Studio owner and director of the University of Georgia's music business program, David Barbe faces a problem most people can only dream of: not wanting to leave work.
Because his father was a composer and his mother was a singer and voice actress, Barbe inherited an undying love of music, along with recording equipment.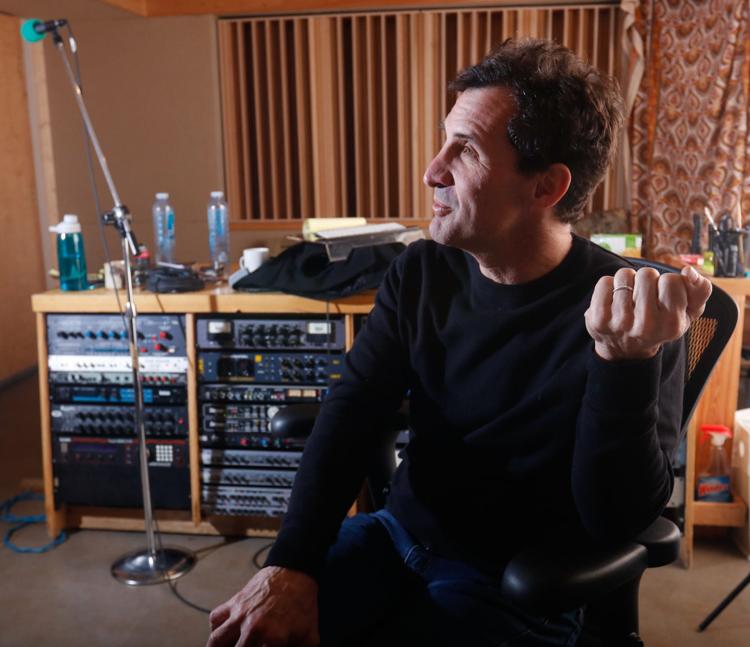 "I was using tape recorders to record my bands as young as about age 10," Barbe says. "[My dad] always had a quarter-inch tape machine around and some microphones, and I just wanted to do it."
Barbe's passion for music followed him to Athens.
"Once I hit on the music scene in town, I realized pretty quickly, these are my people — this is what I'm going to do, make music," Barbe says.
The recording side of the music industry wasn't Barbe's main focus in the beginning. He was more concerned with playing in bands and writing songs, but his perspective shifted after John Keane, owner of John Keane Studios and producer of various records by Athens-based bands Widespread Panic and R.E.M., said he needed a second engineer to work in his studio.
"Once I started working as the primary engineer in recording sessions I realized, 'Oh man, this is my calling in life,'" Barbe says.
Barbe began as a freelance engineer with a circuit of regular studios so he could work without major expenses. Barbe saved money and gained experience running a recording studio, but he was met with resistance from studio owners.
"I was probably the first freelance recording engineer Athens had ever seen," Barbe says. "It was just something that didn't exist. Everybody that wanted to record music in Athens had a studio ... and it was a little territorial."
After proving himself and saving enough money, Barbe partnered with sound engineers Andy Baker and Andy LeMaster to open Chase Park Transduction in 1997. Contrary to the resistance he once received from studio owners, Barbe happily hosts music business students at his studio.
"I've had interns and assistants here the whole time and the reason is that there's always going to be a steady influx of brilliant, creative 18- to 21-year-olds in Athens," Barbe says.
Chase Park Transduction also records younger, newer bands despite a history of recording established acts such as R.E.M., Queens of the Stone Age and Drive-By Truckers.
"You always have to give new people and young people a chance," Barbe says.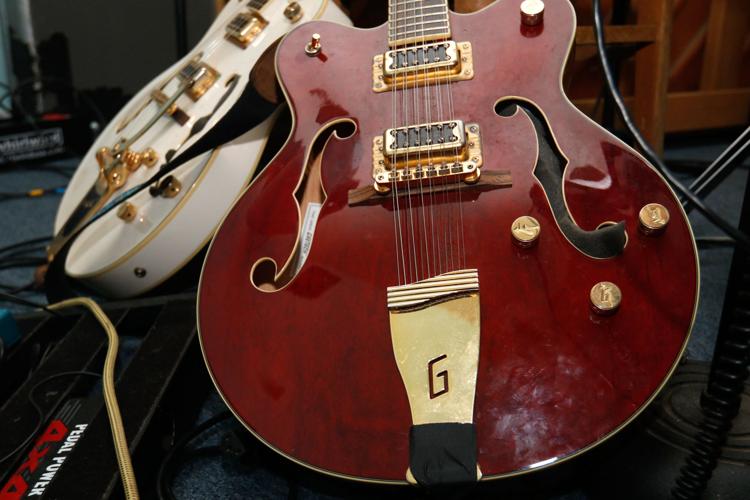 Passions and playoffs
Mark Maxwell, owner of Maxwell Sound Recording Studio, possesses a similar entrepreneurial spirit to Barbe, allowing him to thrive in the Athens music scene.
In the mid-1980s, at only 24 years old, Maxwell took out a loan of $20,000 to start his recording studio after halting his study of classical guitar at UGA. At 57 years old, Maxwell's just as excited to be recording artists as he was in the '80s.
"I work seven days a week, but I don't consider it work," Maxwell says. "My advice is­­: find something you would do passionately every day for free, and then just figure out how to get paid."
Maxwell encourages young artists to invest in a career they love, pointing to a booth in his studio where Barbe recorded with his band Mercyland. Maxwell Sound can also record classical artists since the studio is equipped with a Wurlitzer piano and organs.
While the studio has an ideal setup for musicians recording live instrumentation, Maxwell also had Sony Michel, former UGA football player and current New England Patriots running back, record some of his original rap music there.
While Maxwell doesn't typically record the genre, he and Michel were able to bond over sports. Both music and sports were integral parts of Maxwell's childhood, as he started playing football when he was 5 years old and playing guitar at 12. Maxwell was even an all-state football player during his senior year in high school and says his band played at prom.
---
"I work seven days a week, but I don't consider it work. My advice is­­: find something you would do passionately every day for free, and then just figure out how to get paid."
—Mark Maxwell, Maxwell Sound Recording Studio
---
Maxwell's lifelong fusion of music and sports is reflected in his home­­. Although instruments take up much of the space, there's no shortage of football memorabilia, such as an original book, "From Notre Dame to Georgia: Harry Mehre The Legend."
Mixing it up
Jesse Mangum, owner of The Glow Recording Studio, credits much of his studio's business to the musical mecca of Athens.
Mangum learned about recording from his father who owned a recording studio, called M.A.R.S., in Jacksonville, Florida. With little interest as a child, Mangum didn't study mixing or sound engineering until he spent the time to become self-taught.
Upon first visiting the Classic City, Mangum recalls being introduced to R.E.M. lead singer Michael Stipe and hanging around bands Mangum loved, leading him to believe Athens was a "magic, music heaven."
---
"I learn something from every session."
—Jesse Mangum, The Glow Recording Studio
---
Although unfamiliar with the well-established studio scene in town, Mangum wanted to open another studio. He had a studio in Jacksonville, Florida, but felt the city was inundated with studios and there wasn't enough music to work with. When Mangum moved to Athens, he bought a house with a space big enough for a studio behind it and spent the next four years building The Glow.
To get the least artificially sounding music, Mangum records bands with all members in the room.
"There's not much difference in my approach than there was in the '60s," Mangum says. "[What I record] sounds different than everything else that's coming out."
Although Mangum is accustomed to recording punk-rock artists at his studio, his doors are open to a multitude of genres such as hip-hop and Americana. When recording, Mangum says he remains flexible to do what's best for each artist and enjoys the "challenge" of recording diverse artists.
"If it's outside of what I know how to do, I like having the opportunity to experiment and finding the best way to capture [sounds] that I'm not normally recording," Mangum says. "I learn something from every session."
All of Mangum's learning has paid off, as he's recorded notable Athens bands such as Elf Power and DEEP STATE.
Barbe, Maxwell and Mangum have distinct tastes and experiences, but collectively help maintain the Athens' music scene. While most are familiar with the bands recording in these studios, the studio owners and sound engineers work every day to cultivate the sounds enjoyed from beloved bands.