Every year, the University of Georgia welcomes new students and faculty with open arms, and commends others on the next step of their journey, outside the realm of bulldog nation. Though the college is always greeting the next generation of faculty, saying goodbye to professors who have been with UGA for upwards of 30 years is never an easy task.
This year, as UGA bids farewell to the Class of 2018, the college welcomes new faculty members, like Megan Turnbull and Michelle Lofton, two prestigious women of academia who will begin their journey teaching at the university this upcoming fall.
Other esteemed faculty members, like long-time Grady Communications professor David Hazinski will be retiring from teaching and continuing his fight to keep the profession of journalism alive and well.
Megan Turnbull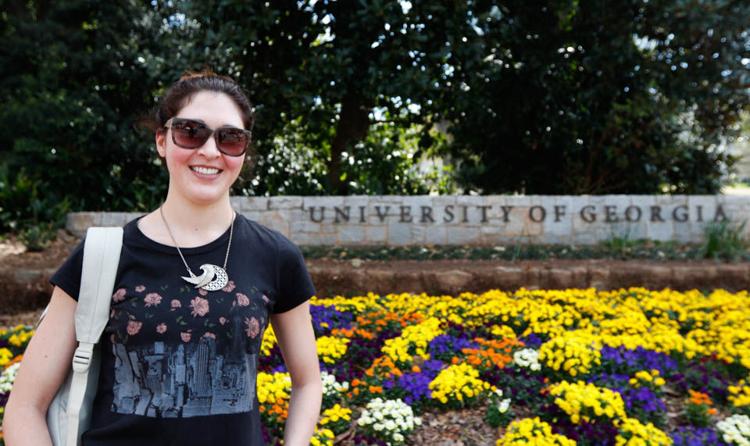 Though she received her doctorate in political science at Brown University just last year, Megan Turnbull was always interested in the subject. Growing up in Orange County, New York, she said politics was "always discussed" in her household. As she got older, her passion for politics only increased.
"When I started my Ph.D., I was interested in political philosophy and I did my master's in political philosophy. [It] was my intention to get a Ph.D. in that area, but [in] my second year of graduate school, my research interests just changed," Turnbull says. "I went to a really good program and they encouraged us to take classes outside of our typical interests. I was kind of interested in political theory [and] I was always interested in identity politics."
It was these same interests that sparked a great hosts of talks, most recently on the "Armed Groups and the Security Situation in the Niger Delta."
 "My work is on political violence, state building, political border, armed groups, election-related violence, political development broadly, African politics and democratization as well," Turnbull says.
Aside from speaking on crucial subjects like developing democracies and state-militia relationships, Turnbull is currently a visiting assistant professor at Skidmore College within the Department of Political Science. She explains that the market is highly competitive with regards to "tenure-tracked jobs." 
"I was just replacing somebody who was on leave for one year, so this fall I was applying to academic positions. I probably applied to about 50 positions in the fall, so my strategy, as it as with a lot of people, [was] to apply as widely as possible because it's going to be so competitive," Turnbull says. "You're sending out your CV and cover letter to as many places as you can and then just really hoping that someone gives you a call back. I was very happy when I got a call from International Affairs here to come down and give a job talk."
Turnbull has since accepted UGA's offer and will be moving to Athens to teach in the fall, where she will be teaching Intro to Comparative Politics, a course that she taught last fall and is currently teaching this spring at Skidmore.
 "In the fall of 2018, I'll be teaching Intro to Comparative Politics. You never know how you're going to enjoy teaching different levels of courses but at least at Skidmore and I'm sure [it's the same] here [that] students are very engaged," says Turnbull. "It's almost like their first introduction to thinking through a lot of political frameworks or theoretical frameworks for the first time. I really [enjoy] it a lot."
However, Turnbull will potentially teach a different course in the spring of 2019.
"I think I'm slated to teach African politics and then nationalism and ethnic conflict, but that's what I'm slated to teach. I don't think it's set in stone so there may be another course, but that's what I'm planning on teaching," she says. "It's not certain."
Regardless of what topics she covers in the classroom, Turnbull mentions that she appreciates the conversations that blossom between herself and the students she instructs. One of her favorite things about teaching, she says, is "drawing clear connections between what's going on currently and what political scientists might have to say about it."  
"In my intro class, I usually assign articles from The Wallstreet Journal or the Washington Post or the New York Times. We were just talking about nuclear weapons and obviously North Korea is this on-going story, so we're talking about all this research on nuclear weapons," she explains.  "What are President Trump's views on nuclear proliferation [and] whether it's a good thing or a bad thing. If more countries have nuclear weapons, does that mean it's a safer or more insecure world?" 
Classroom discussion that raises these types of questions also help Turnbull's students to grow and develop their own arguments on such topics. 
"Being able to say, 'Well, here's what different political scientists have found and here's maybe where they disagree with each other. Here's some biases in their research design,'" Turnbull says. "This is the kind of insight it can give us [as to] where our own opinions might be on this topic as citizens. That's something I really enjoy." 
Turnbull likes to see her own students "thinking about their own views" as well "seeing what different research programs have said." The students will then use the information to either completely reexamine their opinion or "strengthen or challenge it."
Turnbull also mentions another class she is currently teaching, called Democratic Erosion.
"It's this cross-university course that was put together by some faculty at Brown after Trump was elected. The big question is, some political scientists had concerns that democracy was eroding after Trump got elected or even before, but is it really decaying in this country?" asks Turnbull. "And if it's not, why are we freaking out and thinking it is? The whole point of the course was to put it into comparative perspective."
Discussions about countries like Russia, Turkey and Venezuela are common. 
"These countries were forming better democracies not that long ago but have currently undergone the expansion of executive power, the removal of checks and balances [and] cracking down on independent media. How does democratic erosion look in Russia [and] is it happening here?" Turnbull says. "I don't think it's something new but for me, it just seems like there's some really great conversations to be had in the classroom and that I really enjoy."
Because it's Turnbull's first year teaching, she mentions some of the most important lessons she's learned thus far as the head of the classroom.
"For me, one thing I try to do is [treat students as adults]. Not that I would've treated students like babies beforehand, but they're adults and I think that's really important," she says. "Just because they're younger than you doesn't necessarily mean they don't have very well-grounded and thoughtful perspectives on things. I have found that if you take them seriously and respectfully engage with them, to also push them."
Turnbull elaborates and says that having these types of conversations in the classroom and challenging students' opinions is crucial. She also invites her students to be "picky" when evaluating the assigned readings. 
"Instead of just saying, 'Oh that's a really great perspective,' [say], 'That's a compelling argument, but here's a really powerful challenge to it,' then push them to respond," she explains. "They have the capacities to respond and to be pushed and to be challenged in a respectful manner."
Though she is excited to begin her next chapter at UGA, there are some things she will likely miss from living in the northeastern United States. 
"How are your bagels down here? And how's your pizza?" she jokes. 
She also mentions that by living in Providence for eight years for graduate school, she was also in close proximity to the beaches. Though she grew up in the northeast, she has never gotten completely accustomed to the cold weather and is looking forward to some sunshine.
"The winters are very hard. I was just texting my friend who lives in Rhode Island and they're getting more snow," she says. "So I'm looking forward to the weather. But having said that, I just took up skiing this winter and I really like it." 
However, her first impressions of Athens have been primarily positive.
 "As far as I can tell, Athens seems like a cool, funky town, really not all that different, although I haven't explored much from Providence. College towns have a lot of cool cafes, and shops, and hip restaurants and bars and that's the kind of place I enjoy," says Turnbull. "Not anything too big where it's sprawling all over the place and it takes forever to get somewhere but I also don't want to be in a rural area, so it seems to be the kind of fit that I'm looking for."
On the position, Turnbull says she is excited to continue her career at UGA.
"I really enjoy being in academia so I'm thrilled to have a position at a great university like this and the Department of International Affairs is a terrific one. Not only do I think the faculty are very sharp people but they're also down-to-earth," Turnbull says.
She elaborates on the faculty, whom she appears to hold in very high regard.
"Everyone I met with was very welcoming and collegial, not pretentious, just very good, friendly people. I think for me anyway, that's kind of what you want in a department," she says. "People who have very serious research programs but also are friendly and open and easy to talk to. I'm very excited about the position." 
Michelle Lofton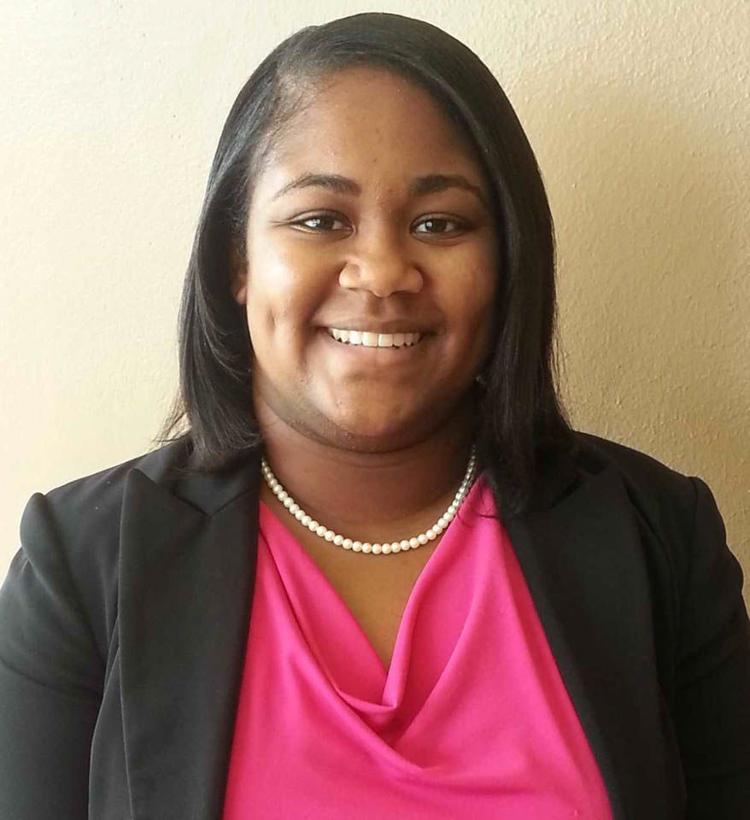 A Houston native, Michelle Lofton began her academic career at a small liberal arts school in San Antonio, Texas. With parents who specialized in "hard sciences" like aerospace engineering and medicine, Lofton found herself curious about finance, even from a young age.
"I guess I understood [that] you could have all these great ideas and you could want to do this and that, but if you don't understand or have the funding to get it done, nothing really happens," Lofton says.  "I have to figure out where the money goes to understand how things actually operate [and] that's what drew me to looking at more finance. That was interesting to me, to understand how that operated." 
This spark of an interest was what pushed Lofton to pursue her curiosity-turned-passion for finance and budgeting. 
"I was a business and economics major. I liked the practicality of the business and understanding how the finances worked and how you got money to do stuff," Lofton says. "But I liked the economics side because I did more of a public policy concentration where you apply economics to the environment or government or urban studies, so I was looking for something that mixed those two."
She then went on to UGA to earn her master's degree in public administration, with a concentration in public budgeting and finance administration. 
"I just came across public administration and I thought this is perfect because it takes the practical business skills that I had but it applies them to something I care about, which is more non-profit and government than necessarily making money for a business," she says. 
However, the decision to earn her master's from UGA was not easy. Lofton was torn between two esteemed schools: UGA and Syracuse University.
"I applied to several places and it sort of came down to Syracuse and UGA, so I went and visited both of them around spring break. The Syracuse program was kind of unique in the sense that it was like a one-year program, a very fast master's," says Lofton. "Since I was coming right out of undergrad, I wanted to make sure that I actually took time to understand what it was. UGA had a two-year program, it was ranked really high [and] the professors were really good."
Ultimately, Lofton discovered she had gotten a graduate assistantship.
"I think they were trying to recruit a lot of out-of-state students, as well as some under-represented groups, so I was able to get a scholarship. [It's] basically like a tuition waiver for two years and then a graduate stipend," Lofton explains. "[It's] amazing because it was like a paid-for master's." 
It was here that Lofton fell in love with UGA's campus and programs. 
"I went there, I was kind of like, 'This is a great school.' It allowed me more time to develop my skills in the new set and then also it was like a free master's," she says. "The program was very diverse in terms of student body which was good for me. I was one of the younger people because I came straight from undergrad, but it was good to just be in that environment." 
Lofton touched on the overall atmosphere of UGA as a big university with a smaller team of faculty. 
"The faculty is amazing. It's a very small department, which I really like, coming from a small undergrad. It had that feel where it was a big university but the department was very small, less than 15 faculty members," says Lofton. "So it was a good environment to kind of start out and see more so what public administration was."
After graduating in 2013 with a master's degree, Lofton applied to a handful of Ph.D programs, one of which was UGA. She mentions an unspoken rule among members in academia earning their doctorates and the role it played in helping her decide where to go.
"I applied to three Ph.D. programs: one was Georgia, because I could've stayed there, one was Indiana [and] one was Syracuse. They're all three pretty good policy schools so when I left Georgia, I decided I wanted to get exposure to another university," she says. "As well as the fact that there's a sort of informal Ph.D. rule where you can't immediately teach and tenure-track position at the school of your Ph.D. You have to go somewhere else first."
Lofton chose to earn her doctorate from Syracuse. Though she seemed unsure at first, Lofton is confident it was the right decision, as it gave her exposure to another university. Expected to earn her Ph.D. in public administration in May of 2018, Lofton started her search for possible positions. In the end, she heard about a position at UGA. 
"In the long-run, it worked out well. The position was open for a little bit," she says. "I knew there was a vacancy but there was also a lot of change. I just applied to it."
"I knew the school was really good because I was a student there. I'm a student at Syracuse but I have interaction with the University of Washington and then I ad-junc teach at Seattle University which is another institution," Lofton says. "Having exposure to these different places and the connections helped as well because I was able to say I've done some teaching."
However, after choosing UGA, Lofton realized she hadn't been back in Athens since her graduation five years previous. 
"I hadn't been back since I had graduated so it was a little weird. I was pretty impressed on how the town had changed a lot," she says. "I remembered it being more of a college town. It was interesting to see how the city had changed a lot but I went there as a student and had a good experience."
On her upcoming position at the university, Lofton says she is excited.
"I like that the faculty is really small and it seems like a group of pretty close-knit people. It'll be interesting to connect with the students in a different way because I can say, 'I sat at that table in your shoes,'" Lofton says. "Everyone's experience is different but it's still a shared experience. I think the program does a good job of mixing both the practical aspects as well as the theoretical aspects." 
This August, Lofton will be joining that small team of faculty as an assistant professor.  
"I'm hired as an assistant professor in the department. I teach more so the core public finance and budgeting," Lofton mentions. "I'll teach that core class and then I'll also teach a management class. I'm interested in how local and state governments manage their money."
For Lofton, seeing the transformation in her students is one of the most rewarding aspects of teaching. 
"I think I like seeing the transformation the students do over time. For me especially because I teach in the finance realm and people are like pretty scared – hesitant – like they have some anxiety I guess," Lofton says. "The thing is, we don't do anything too complicated but it's interesting have students come in that way. I teach budgeting stuff, so I like seeing that transformation of students where at the end, they just get it."
David Hazinski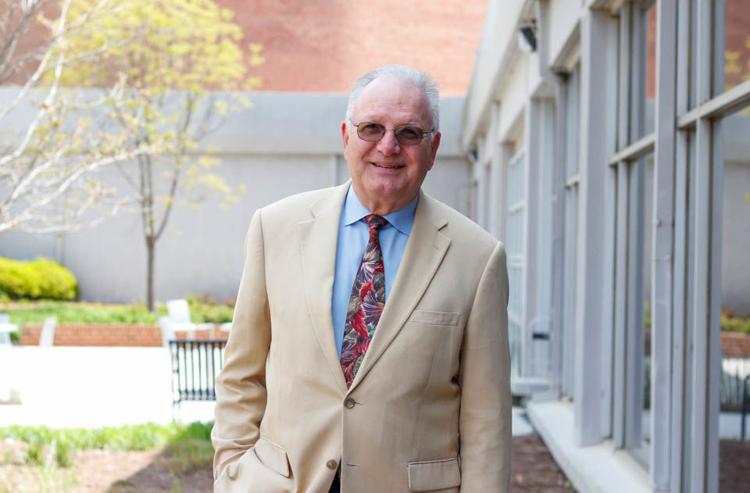 However, with new additions to faculty comes the retirement of others. For Professor David Hazinski, his retirement is only a retirement from teaching, nothing more.
Before he ended up in Atlanta, Hazinski was raised up north, in Pennsylvania. 
"I grew up in a really disgusting coal town in Pennsylvania called Nanticoke with great people, spectacular food and a bad lifestyle. Basically, a bombed-out coal town," he says.
Though he eventually went on to teach journalism for more than 30 years in the Grady College of Journalism and Mass Communication, Hazinski was not always interested in journalism. In fact, that interest came to him around the time he went to Vietnam.
"I was very conservative. I volunteered to go to Vietnam and then I was in a war," Hazinski says. "A clever philosophy and a reality are two entirely different things. The problem with the Nazi philosophies on either side that we have now a latticework of beliefs, so if you kick a couple of legs out from that, the whole thing comes down." 
Hazinski elaborates and discusses the moment he decided to pursue journalism. 
"And that's what happened to me. I wanted to do something where I didn't have to decide who the good guys and bad guys were," he says. "That's what journalism was to me. I went someplace and I reported on something and I told people what happened and I let them figure out who the good guys and bad guys were."
Before Vietnam, Hazinski considered various professions under the umbrella of journalism. 
"[There's] public relations, which I do not have the personality for, [and] technical writing is boring. Novelists, most of them starve to death," Hazinski says. " [Then], journalist. Okay what kind of journalist?"
Hazinski says he considered which branch of journalism had the most impact. As a "punk kid who failed out of college" who was just "sitting on an island in Alaska," he decided to choose television journalism. 
"[Television] hits people in the gut. [But] what in television journalism?" he says. "I want[ed] to be a network correspondent."
Hazinski went on to get a degree in journalism from Duquesne University. He became a reporter and then network correspondent for WPXI-TV and later, NBC News in New York based in Atlanta until 1987, during which time he joined the Grady faculty.
"I was going to be a network correspondent for a major American network, damn it, and that requires a degree of devotion and aggression that isn't particularly complimentary. I had a choice of going to another network or doing something else," he says. "I've always looked at this at least at that level as playing football. I wanted to prove I could play in the NFL and I did and that's all I wanted to do."
Hazinski recalls his early time at Grady and what the program was like in the late '80s.
"They had nothing though, when I came here. No studios — the studios were all dead," says Hazinski. "They were physically here, all the equipment was useless. It wasn't much of a program, [but] it had a good reputation left over though, because it takes like ten years for a reputation to get caught up."
One secure in his position, Hazinski began instructing. Hazinski recalls, "teaching worked out well." He mentions he had done things for himself and realized that after a certain point, it was no longer satisfying.
"I don't think doing stuff for you is particularly gratifying after a point. And I think I'm retiring making about half of what I made when I came here after 30 years in adjusted dollars," he says. "It certainly wasn't for money."
In teaching, he subconsciously changed his students for the better and instilled values in them that were crucial in a profession such as journalism. Though Hazinski mentions that the best part of teaching "is the students," he was quick to humble the very students of which he referred to.
"Are you a pain in the ass? Yes," he says. "Do you walk into walks because you're stupid? Yes. It's called education." 
Even so, Hazinski shared his support for his students, calling them "the best part of this." 
"I am stunned by how much my students learn in a semester. They're doing crap every day and junk and horrible crap and I'm yelling and screaming and somehow they get it," Hazinski says. "I don't even know how. I don't think it has to do much with me, to be honest with you."
Though Hazinski credits the students for learning and improving as opposed to himself teaching them, he did go on to be recognized as "a top 10 journalism educator" in early 2018.  
"My wife says I suck at accepting awards. It's a bit gratifying," he says. "I didn't try to do that. It kind of happened."
Though Hazinski referred to the credit as a truly "nice recognition," he says what he's most proud of is his students.   
"What counts for me has always been students and their success and how well they do. We have a gigantic number of people that went through this program that cried and pissed and moaned and [then] did extremely well," says Hazinski. "That's the legacy. Not some award for something."
Although Hazinski is retiring at the end of the spring semester, he was quick to iterate the fact that he's only retiring from teaching.
"Well, I'm only retiring from here. I have a whole other company," he explains. "I'm finishing the launch of a network in Pakistan, which is my 13th. I have another one lined up to consolidate a print and broadcast thing and that'll take two years."
In addition to completing the launch of his network, he is also still on a grant with the Cox Center for International Training.
"I'm just not teaching, that's all. So it's not like retiring," Hazinski says.
 After all, Hazinski mentions the bigger plans he has: saving the field of journalism. An incredible task for one man, Hazinski admits that he does "joust a lot of windmills."
"I think we need to save journalism. And yes, there's excellent reporting and there's centers of excellence," says Hazinski. " [But] the newspapers are damn near non-existent, radio's been taken over by the right wing, most television stations are owned by corporations who have funneled money out of communities and do very little work other than looking like they're working."
One of the biggest problems with journalism, Hazinski says, lies outside of the community.
"Corporations are what killed it. When we had community-owned newspapers, when we had community-owned television stations, we did stuff for the community," he explains. "So I want to resurrect that. And I'm arrogant enough to think I know ways to do it." 
Hazinski mentions that he tries to teach this concept in classes.
"It's somewhat political. The difference between doing news and doing television shows has got increasingly blurred," he says. "One of the things I try to teach students is that we're not creating drama; we're capturing drama. That's the big difference between what we do and what someone does making a movie."
He blames money for one of the reasons journalism is struggling. 
"I think we have a profession that's deteriorating. We have lost doing things for the right reason; we only do it for money," he says. "And then you make a trillion tons of money and you start giving it back and doing shit for the right reasons. Why don't we just skip a step?" 
With reference to Grady students looking for a piece of advice, Hazinski responds with one word: decide.
"We have a lot of people who choose my end of this because of image and air. They don't even watch television newscasts," Hazinski says. "They have no idea what the hell we're doing for a living. Spend some time, get to know what the profession is."