Take a deep breath, because it's going to be a long day. You've heard of Saturday in Athens, but never quite like this.
Midnight
Friday has ended, and it's time to experience Saturday to its fullest. To get a couple of strikes before striking out for the day, head to Showtime Bowl for a game or two during its late-night hours. Food and drinks are available at 11th Pin Food & Drink. For a different kind of gaming experience — if there's time to spare — enjoy the arcade games and billiards.
1 a.m.
Since bars close at 2 a.m., this is your last chance to enjoy the Athens dancing scene for the night. Whether living or reliving your glory days, stop at 9d's Bar for nostalgic beats and a crowd ready to groove.
2 a.m.
Nothing tastes quite like a warm morsel from Insomnia Cookies after a downtown outing. A delectable six-pack of tasty treats can be delivered and enjoyed throughout Athens, or you can seek nocturnal refuge in the bright lights of the brick-and-mortar location while preparing for a milk-and-cookie combo.
3 a.m.
If it's time for a late night bite, Athens is the place to be. Both a 24-hour burger joint and a cultural icon, The Grill glows like a neon hot spot on the horizon of downtown. Nearby, D.P. Dough promises hearty calzones and a pleasant atmosphere for a non-Circadian meal. Manager Lea Miano recommends an off-the-menu special called "the frat daddy."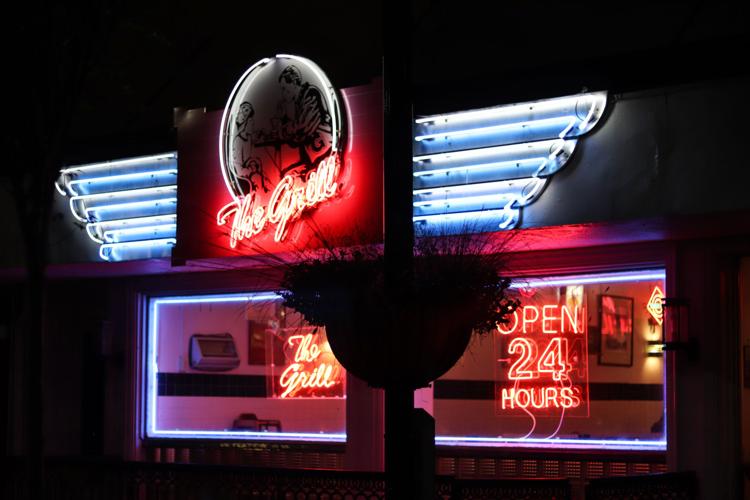 "It's our regular buffalo chicken calzone, with a scoop of mac and cheese in it," Miano says. "It's not actually on the menu, but frat dudes come ordering it, so we ended up making it a menu item."
4 a.m.
Go see the Double-Barreled Cannon on College Avenue, which is technically open 24 hours a day every day as it's outside in a public space. There shouldn't be a crowd to compete with in the early a.m., and its northern direction may help you find the North star in the night sky.
5 a.m.
Stroll through the idyllic north campus of the University of Georgia and think about why you're awake at 5 a.m. Perhaps take advantage of the jogging time.
6 a.m.
Regardless of whether the sun is beginning to rise or the night is still bright with stars, lay down on Herty Field or sit on the Chapel steps to take in the night sky. You can make a personal note to check for the next time the UGA Observatory will be open to the public, but for now your eyes should be enough to appreciate the Classic City heavens.
7 a.m.
By now, Athens is finally awakening. Big City Bread Cafe opens its doors for breakfast at 7 a.m., flaunting its decades of experience to serve eggs, biscuits and other Southern goodies.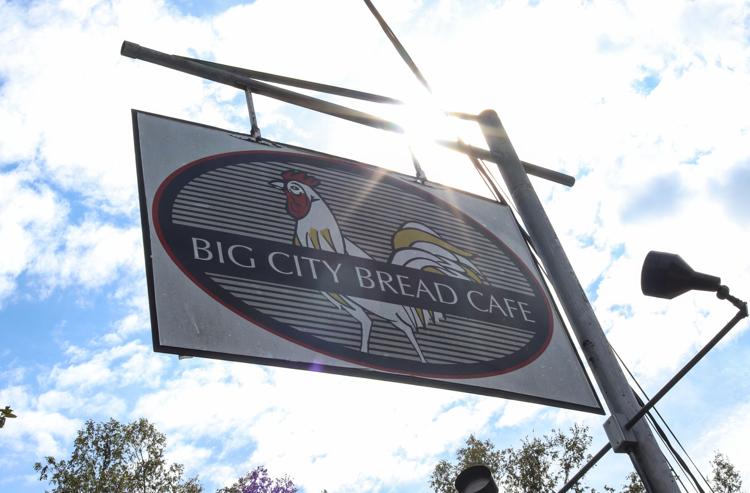 "Our omelet plates are very popular," front of house manager Elana Gregory says. "They're a little more hardy than your classic egg plate."
For colder days, Gregory says the cafe's chai tea — seasoned with cardamom, cinnamon and cloves — is a great option. There are specials every day that make every visit an adventure, as well as old favorites that remain reliable.
"I always recommend the biscuits," Gregory says.
8 a.m.
Trail Creek Park, since its completion in 2013, has offered 113 acres of outdoor action from bike paths to a playground to a splash pad, though the latter is better suited for warmer weather. The open park was funded by the Special Purpose Local Option Sales Tax and is accessible via the Athens Perimeter and Trail Creek Street. Seasonal sports are available through registration.
9 a.m.
For the young and young of heart, the World of Wonder Park is an inviting playground and an easy next stop to continue an outdoor romp. The aptly-named WOW Park is the largest of its kind in the Leisure Services park system. Despite periodic parking shortages due to its popularity, WOW Park remains generally accessible with American with Disabilities Act access points and a ramp to all elevated fixtures in the 2- to 5-year-old area.
10 a.m.
The State Botanical Garden of Georgia at UGA celebrated its 50th anniversary last year and it continues to educate and delight. The display gardens and nature trails open at 8 a.m. on Saturdays, with the visitor center and conservatory following an hour later. Whatever the season, guests to the gardens can find botanical bounty, from autumn vegetables to spring blossoms.
11 a.m.
While it's since expanded to Decatur, Georgia, Wuxtry Records will always call Athens its home and deserves a spot on any itinerary. The independent store where R.E.M. founders Michael Stipe and Peter Buck met sells CDs and records, and Bizarro-Wuxtry sits atop the original store with comics and zines galore.
"We've got several boxes that are set aside as employee picks and a pretty wide range of music encompassed therein," manager Nathaniel Mitchell says. "Just flipping through mine, I've got everything from garage rock to '70s dub reggae."
There are experimental sounds to to mainstream melodies, classical compositions to contemporary pieces. For fans of the Athens music scene, there's branded merchandise galore.
"Get your official Wuxtry T-shirt on your way out," Mitchell says.
Noon
Kelly's Jamaican Foods serves self-described, authentic Jamaican cuisine for lunch and dinner seven days a week, and the guaranteed sides and sweet tea warrant their own Saturday shoutout. Get a platter of jerk barbecue and refuel for the second half of the day.
1 p.m.
The Church-Waddel-Brumby House, known by its alias Athens Welcome Center, gives insight into all kinds of Classic City attractions. One of the most popular resources is the guide to historic homes, including a collective ticket to four homes through the Athens Historic House Museum Association. Although the Taylor-Grady House is closed on weekends, the Welcome Center, the Ware-Lyndon House, and the T.R.R. Cobb House are open on Saturdays for visitors and locals alike.
2 p.m.
As a 32-acre wildlife preserve and canine oasis, Ben Burton Park is one of the more beloved recreational spots in Athens. Picnicking, walking the trails, fishing along the Middle Oconee River — there are plenty of possibilities for an outdoor pitstop.
3 p.m.
Athens' one-of-a-kind board game cafe, The Rook & Pawn, is outfitted with hundreds of board games, local brews on rotation and a menu with standouts such as the bacon and date panini. Try out Fluxx expansion packs with a chocolate chip cookie, or venture into the world of puzzles with a house cocktail. Tim Kelly, owner and game expert, suggests the game "Red Flags" as an option that suits both small clusters and large parties.
The game works like this: "the Single" of the round serves as the judge, choosing their ideal romantic match as crafted by the other players. Players put forward two white "PERK" cards detailing the theoretical date's good qualities, which are then thwarted by the "RED FLAG" cards chosen by their opponents.
"Anybody who's ever played Cards Against Humanity, they'd know the format pretty quickly," Kelly says. "It's very simple, very fun. It has that good party-game kind of feel."
4 p.m.
The Georgia Museum of Art has been the official state museum of art since 1982, with free programming and rotating exhibits available to the public. With a platform of accessibility and artistic education, the museum has collections as consistently engaging as they are regularly changing. There are both public and private tours available, as well as a museum shop carrying exhibition catalogues from the past and present.
5 p.m.
There are two locations to choose in visiting Avid Bookshop, each with equal charm and attention to detail. The independent bookstore has selections available for all ages, and often the storytellers themselves make appearances in the shops to decipher tales and discuss interpretations.
6 p.m.
For an activity that's strictly timed and wildly fun, Escape the Space is an ideal option. Spend 60 minutes trying to master one of four themed rooms, which change on a regular basis. The escape room facility even offers team building debriefs to help visitors strategize for the next big getaway.
7 p.m.
There are dozens of choices for dinner in Athens for every price point and culinary craving; restaurants litter downtown and pepper the rest of the Classic City. From sushi to barbecue, from gastropub to diner — there's a menu for every set of taste buds.
8 p.m.
The only thing better than dining in Athens is enjoying dessert afterward. Menchie's Frozen Yogurt serves sweets on Alps Road while Ben & Jerry's Ice Cream holds down the fort downtown. Four Fat Cows Ice Cream on Baxter Street serves up cold treats and hot drinks, including specialty coffees.
"My favorite of our ice creams is probably the caramel turtle flavor in a chocolate waffle cone with hot fudge on top," Four Fat Cows employee Heather Giles says.
9 p.m.
Hendershot's Coffee Bar, with its frequent musical performances and diversity of beverage, is a pleasant place to wind down after a long day. Pick up a Mugaphone T-shirt and settle into the cozy atmosphere.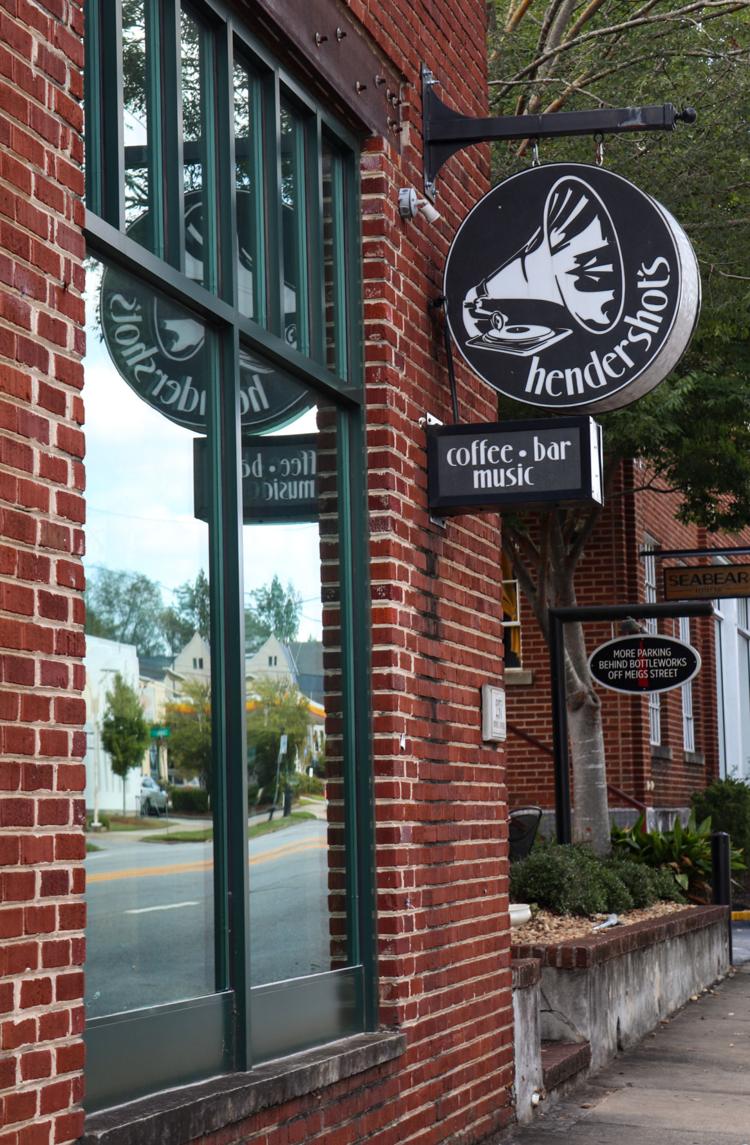 10 p.m.
As the last official spot of the day, Nowhere Bar is a dive bar locals and visitors alike enjoy patronizing. Who can argue against boozy billiards and good company? Depending on the night and the season, the stage might feature a mini-music festival, a touring act bringing in rabid fans or local artists playing to fellow Athenians. In a day dedicated to the Classic City, Nowhere Bar wraps the bow quite neatly.
11 p.m.
Take a selfie by the UGA Arch in commemoration of a great day. You've conquered Saturday in Athens.