Thomas Lay
On Hoyt Street, just a few blocks behind Athens' bustling downtown, a sand-colored building with few windows draws little attention from passersby. A white and tan sign in front of the building reads, "Thomas N. Lay Community Center and Park."
From the outside, it's an unassuming building. Inside, the sound of a basketball hitting the gym floor announces that homework has been completed and it's time to play. The Lay Community Center is the meeting place for the Thomas Lay After-School Program, a student-run mentor program sponsored by the University of Georgia's Honors program serving students in grades K-12.
The average afternoon begins with a bus picking students up from Barrow Elementary School — any other students come as car riders. The students arrive around 3:15 p.m. and line up in the gym to be paired with a mentor. After being paired, the mentors work with the students on either homework or an assigned worksheet. Then, the students have 20 minutes of reading before free time to color, play basketball or participate in the club activity for the day.
---
---
From 3:15–5:30 p.m., the community center is filled with the voices of elementary students practicing reading aloud as well as friendly banter from the basketball courts. Being in the community center is reminiscent of elementary school.
For Ansley Hardin, a Master's of public health student from Brantwood, Tennessee, the first she heard about the after-school program was through the Honors Program Listserv.
"I was just looking for a way to get involved in the community and step out of being in UGA all the time," says Hardin.
---
" [I] just kind of fell in love with all the kids here and haven't left."
- Ansley Hardin
---
Hardin, who has been a mentor for four years now, is one of the co-executive directors with Shanice Blutcher, a social work major from Birmingham, Alabama. Despite stress from classes and job pressures, Hardin and Blutcher agreed a commitment to the students has kept them coming back year after year.
"Some days I have bad days and don't want to come, but I have to think about the kids," Blutcher says.
One of the Friday program coordinators, John Kolb, a marine biology major from Louisville, Kentucky, says coming to Thomas Lay is especially important on days that aren't going as expected. The after-school program provides an equal escape for both mentor and student to play and be in the moment.
"It's just a really good way to give back and let go of the pressures of the day," Kolb says.
Through the after-school program, both mentors and students form a greater sense of community not only with fellow mentors, but with the often separated communities of UGA students and Athens residents.
Sneha Gubbala, an international affairs major from Johns Creek, is a public relations coordinator for Thomas Lay. Gubbala says programs such as Thomas Lay give UGA students an idea of what the Athens community is like beyond the university and demonstrates the disparity between communities.
"A lot of the UGA students don't really understand what the Athens community is like for the actual residents," Gubbala says. "Right next to the campus is government housing, and a lot of students don't really know that."
---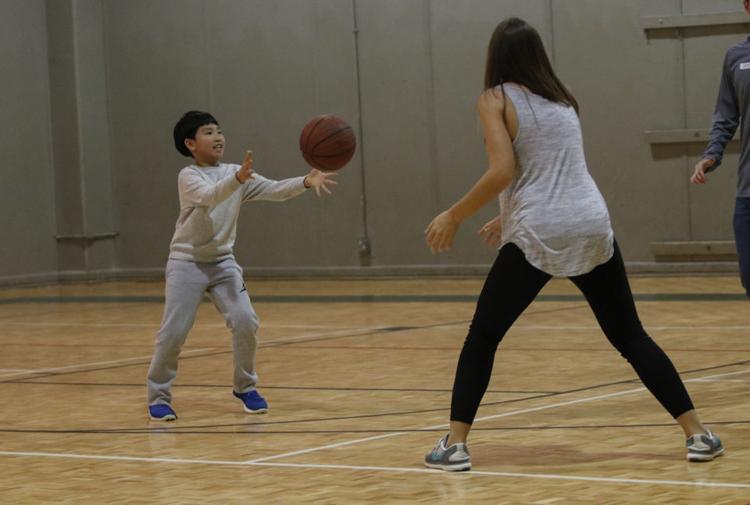 ---
Kolb says Thomas Lay helps break students out of the university bubble they often fall into while attending college, beyond what's happening in the inner circles and lives of 18–23 year olds.
"It's too good of an opportunity for everyone to grow [to] pass up," Kolb says. "The community grows, and the students learn things and the kids learn things—so why not?"
There are many programs through the university, similar to Thomas Lay, that address the Athens community, but the sentiment is often that more is left to be done. For the future of Thomas Lay, Hardin hopes the program encourages students to be involved in the community and maintain a close relationship.
"I would just love to see it continue as a program where UGA students can kind of step out of campus and out of their comfort zones and become more involved in the community," Hardin says.
CrossTrainers
Outside of academics, CrossTrainers is a discipleship mentor program through the UGA Wesley Foundation in which students can be involved in faith-based mentoring. The discipleship program is open to ministries outside of Wesley, but since it is faith-based, mentors must be Christian.
While other mentor programs through the university focus on tutoring, CrossTrainers focuses on recreational activities, such as baking cookies and playing at the park with the mentees while incorporating God and prayer.
Recent UGA graduate Maddie Marsh is an intern for CrossTrainers. In August, Marsh and another intern for CrossTrainers went around to neighborhoods in Athens to recruit children ages 4–14 for the program. Parents of the children fill out permission forms and write down the personality traits of their children to better pair them with a mentor. These pairings allow both students and mentors to have someone they can relate and grow with.
Through Freshley, the freshman church service, and Wesley, Marsh recruits UGA students to be mentors for the program. In CrossTrainers, the program emphasizes personal connections and reminding the children that they are loved.
"It's like a discipleship where we encourage them to pray for their child and tell them that God loves them," Marsh says.
In CrossTrainers, the mentors often pair together with another mentor when picking up their child, spending time together as a group in an initiative called "safe sanctuary." This is in part to ensure safety and in part to provide the child with an additional friend and mentor. The group structure also holds the mentors accountable with each other to make sure they're scheduling regular hang outs with their mentee.
The disciple program has been around for about 10 years, according to Marsh, and from what she has seen, it has made an impact in the lives of both the mentors and children. There are mentors who have graduated and continue to keep in touch with the families. Within these mentor programs, stability is crucial.
When preparing and training mentors, Marsh says mentors are expected to meet with their child at least twice a month. As these children pursue a relationship with God, they're also building healthy and stable relationships with their mentors.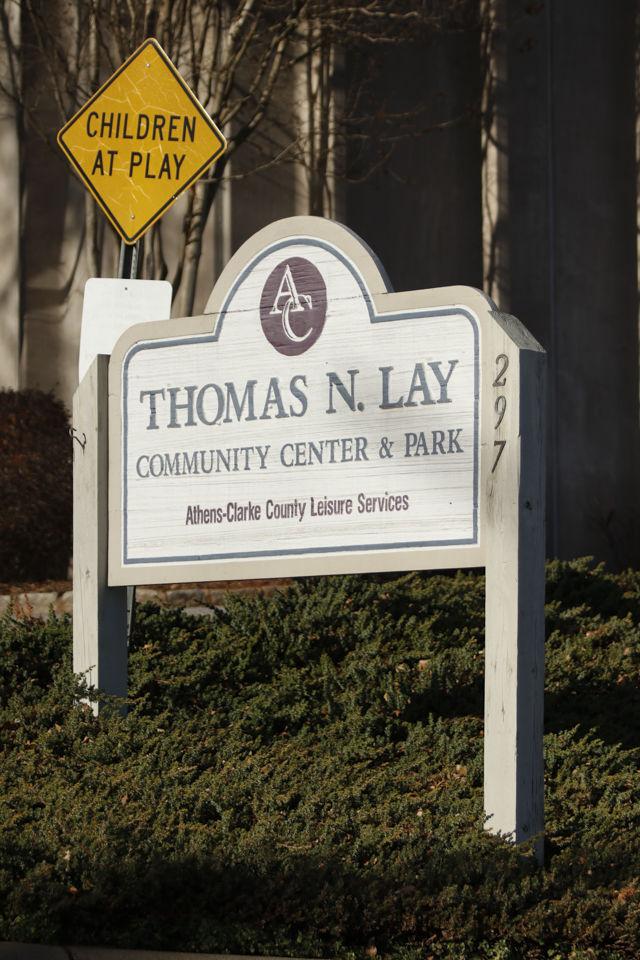 "We want them to have someone in their life that's stable," Marsh says.
Marsh says often mentors will try to entertain the children in inexpensive ways, such as taking them to the park or baking cookies. The mentors are even welcome to visit their child at school and bring them lunch. For some of these mentees, even leaving their home is an adventure.
Last year at the annual Christmas party, Marsh recalls how her and her child were playing with the decorative balloons, making hot chocolate and having a great time. When the event was over, Marsh says her child was sad the night had to come to an end. When Marsh reminded her there would be more fun events in the future, her mentee asked when their next vacation was.
Marsh says in that moment it dawned on her that for her child, a simple Christmas party was a vacation. Besides going to school, the child wasn't allowed to leave her house, and had no one to play with at home.
As a small organization, CrossTrainers has a small budget for events. Marsh says the biggest hit at the Christmas party was a game where the kids threw marshmallows at someone dressed in an elf costume. The line for the game stretched across the building.
---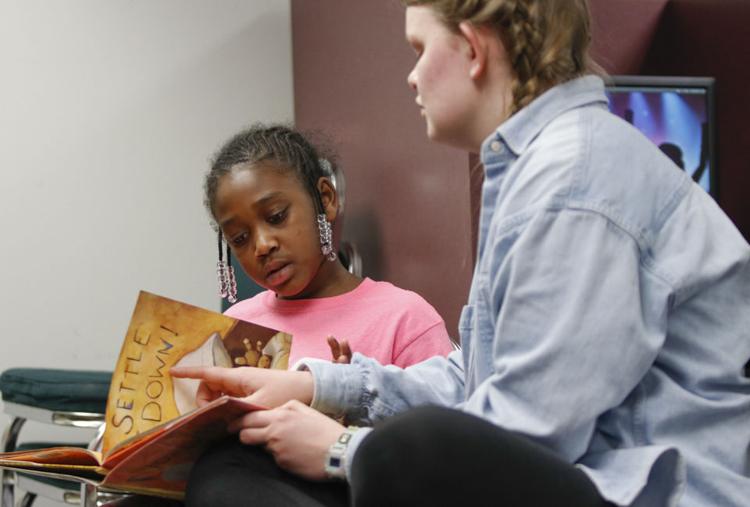 ---
As college students with little money and experience, it can feel as though little impact can be made in the community. In reality, the most valuable thing to give is time. In regards to the future of the program, Marsh hopes students continue to participate in the program and make differences in the lives of these children.
"There's never a shortage of children: it's always a shortage of college students," Marsh says.
Whatever It Takes (WIT)
Another student-led mentorship program similar to Thomas Lay is Whatever It Takes (WIT). WIT began with a single elementary school program, but since starting eight years ago, the program has grown to include a middle and high school program with around 300 mentors overall.
Both WIT and Thomas Lay are sponsored by the Honors Program, but what sets WIT apart from other organizations is its mission to focus on academics, health, safety and family life, according to executive director Davis Coleman, a finance major from Orlando, Florida.
WIT changed the name of tutors to mentors last year as part of a shift to be there for the children beyond academics. In regards to health and safety, the program brings in different organizations to teach the children about subjects including disaster preparedness, healthy eating and even gardening.
For involvement with family life, Coleman says the mentors understand how important it is to develop relationships with the families of the children. In order to do that, WIT holds holiday parties where it invites all the members of the family to try and build those relationships.
---
"We think it's really important to develop [relationships] with them — the kids — outside of the mentoring program, too, and the outside Athens community as well,"
- Davis Coleman
---
Although WIT has high numbers, Coleman says it can still be a challenge for mentors to consistently visit the children as the semester progresses and classes become more demanding. Coleman says it can actually harm the child more for a mentor to drop out mid-semester than the original absence. A common thread between all of these mentor programs is the emphasis on maintaining the relationships between mentor and student, as to continue healthy relationships in the future.
Coleman first learned about WIT when he started attending UGA through his sister who was already part of the organization. In high school, Coleman was involved with the Boys & Girls Club in Orlando, spending almost every day in summer there. Coleman found the transition natural starting at UGA with WIT.
"Once you meet the kids, you either work really well with them, or they could almost scare some people off, but I just really enjoyed spending time with them and I looked forward every week to doing it," Coleman says.
From being a mentor his first year, to working through the ranks of leadership in the organization as a site director, Coleman is now the executive director with plenty of ideas on his agenda. Since coming into the position last May, Coleman has been focusing on finding data to prove programs such as WIT have a lasting impact on the lives of children. Coleman says it's been difficult with access to student records, but he believes providing data can help programs gain more funding from the government.
An emphasis of WIT is to focus beyond funding on working with the Athens community. For Coleman, a finance major, being able to find the data to support the idea that these programs have a lasting and beneficial effect on the community would be crucial for the future of the program, while allowing the mentors to focus on the students instead of money.
Coleman says his approach to WIT comes with somewhat of an entrepreneurial spirit in regards to leadership and budgeting. Just as a business needs a stable foundation to be sufficient, Coleman hopes the changes he has implemented will streamline the program for years to come.
Over the past four years, Coleman has seen the relationship of WIT and the Athens community grow and develop. In his first year, the middle school program had just begun, and now four years later the program has 30 to 60 mentors and students. Coleman says WIT and the community centers are in constant communication, and they welcome back students each semester.
"Becoming part of the community has just been really cool and exciting." Coleman says. "It's been really helpful on both sides because we don't have to work on just the establishing our presence part. We're there, and people are looking for us."
For the future of the program, Coleman hopes that WIT and other organizations in the Athens area can work together to impact as many people in the community as possible since they have the same goals in mind. Coleman also hopes that these programs can expand to reach every elementary, middle and high school in the area.
"It's awesome that there's other programs like Thomas Lay," Coleman says. "We need the diversity. There's other programs in the community, but there's still a lot to be done."