Many people use and even rely on therapy as a treatment. Whether it be a means of overcoming some sort of emotional or physical trauma or simply working on aspects of personal life, such as self-image, therapy can be crucial.
For the Athens LGBTQ+ community, resources for therapy can be difficult to find. Locating a clinician who has both experience treating people who identify as queer or transgender and understands their perspective is a challenge. However, a few groups and organizations within Athens are making it their prerogative to change that.
The Athens Sexuality & Gender Network is a group with that goal in mind. Created by Anna Belle Wood, the network is "a space for local LGBTQ affirming therapists to come together and share resources and referrals to better serve our wonderful clients and community," which is open to licensed clinicians.
Wood, whose practice is Many Colors Counseling, a LGBTQ+ affirming therapy open to Athens
Locals of all sexualities and gender identities, started the Athens Sexuality & Gender Network a little over a year ago, in June of 2016.
"I started [the network] about a year and a half ago." When I started the practice and they kind of went hand-in-hand in my efforts to better serve the LGBTQ community, not just myself in this practice.
---
 "I started [the network]...to help connect others doing similar work and hopefully bring more into the fold of sharing accurate information and resources,"
-Anna Belle Wood
---
Wood says. "Other areas of the country have things like that but we didn't have one here, so I figured why not start one?"
The network started as an online Facebook group, which quickly grew in size.
"We have about 50 members now, so I have seen steady membership requests, which will lead to more people growing and expressing interest and this work," Wood says.
Due to the rapid increase in membership, Wood relays the importance of being able to communicate together, as a whole.
---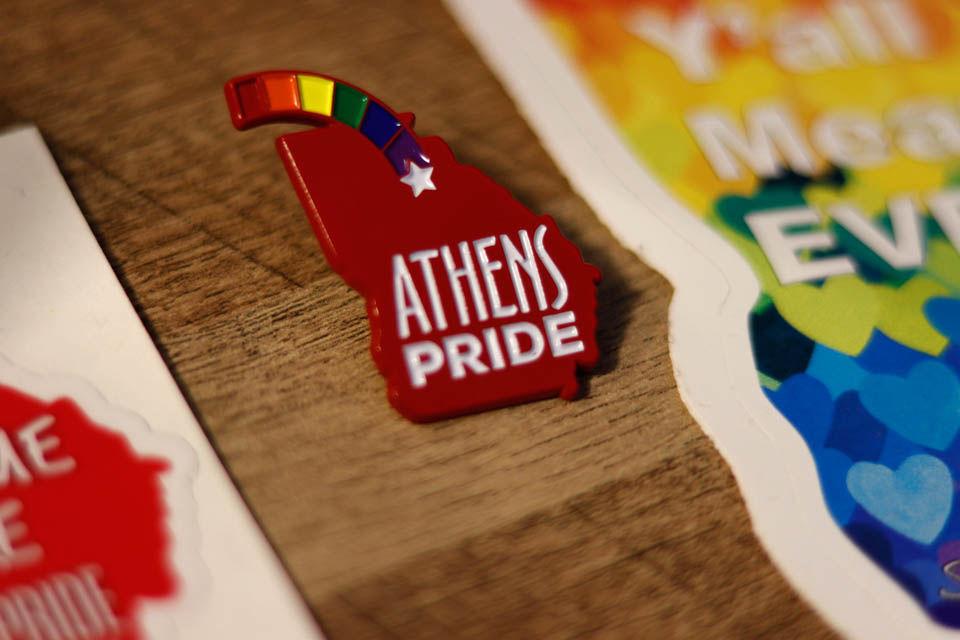 ---
"One thing we're going to start doing is meeting in person. It's been an online group which is very convenient for clinicians," Wood says. "It's hard for us with our schedules to all meet but we're going to start meeting in person to kind of better consult and serve the community and pursue specific goals including advocacy, which is easier for us to do in a group."
 Wood mentions a reason for the success of the Athens Sexuality & Gender Network is its targeted audience.
"[The group] provides a place to help clinicians to better serve because it's specifically for licensed mental health clinicians," Wood says.
In addition, Wood also works with the Athens Queer Collective, a group dedicated to "building a stronger, more cohesive and inclusive Athens queer community through education, outreach and policy change."
"It's one of the things that came out of the network actually. I was meeting with some other community leaders because I've just grown my own network in doing this work, which I love doing," Wood says. "And so again, this is specific to therapists, but I thought, 'Why not again start a group and talk about things?' We've met two times now and I can tell have 'ah-ha' moments of being able to say things together and share experiences."
Wood is merely one of several co-founding board members and works with a host of others.
Wood explains that she discusses various aspects of her work in therapy with regards to her sexuality.
"How do I navigate my sexuality with my professional work? Do I come out to clients? Just things like that," Wood says. "It's been wonderful."
Wood mentions that her own sexuality often adds another perspective to the table in terms of treating clients.
"[My sexual orientation] brings a different perspective for sure in that some of my clients who identify as queer appreciate having more of an insider's knowledge in the room. Me specifically being bisexual understanding things like bi-erasure and bi-visibility," Wood says. "Most LGBTQ people in terms of numbers are bi or some people say now pan but the least amount of us are out because the stigma is so real now."
She also has experience with art and in the past has used that as an option for therapy.
"In college, I started out studying psychology and really it wasn't giving me what I wanted so I switched to studio art where I actually delved more into sexuality and gender identity through portrait photography. A lot of people were coming out at that time and exploring their gender identity and the beginning their gender transition process, a lot of close friends and people I knew," Wood says.
"And I had this opportunity to document with them collaboratively some of their process and study it from a personal and professional level through  photography. I really enjoyed doing that. Now it's kind of more on the back burner."
Though her life as a photographer might be on the back burner, Wood still does use art as an expressive form.
"I do expressive arts activities like a lot of therapists do. It can be a great way for clients to access pieces of information that are harder to articulate just with words if you will," Wood says.
Because the Athens Queer Collective is a newer group, Woods explains they still have much work to do.
"We'll be rolling out introductions to who we all are and inviting the community to meet us and hopefully collaborate on projects to build a stronger community. And we're very excited about the intersectional focus of the group to address racism and classism in addition to homophobia and transphobia," Wood says. "And we're the first organization that will be doing that that we're aware of in Athens."
She also mentions a fundraiser which will help support the LGBTQ+ community through the Queer Collective: the sale of beautifully printed calendars with specially chosen images for each month, spearheaded by another co-founder of the Athens Queer Collective, Riley Kilpatrick.
---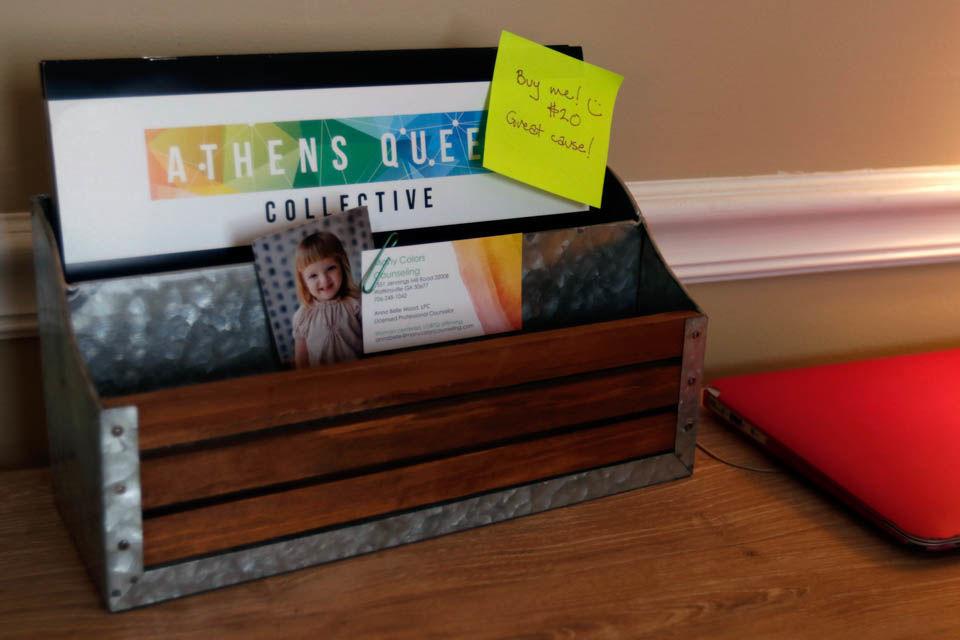 ---
"These [calendars] are for sale now for $20 and [they are] depictions of actual trans people here in town but there's also educational inserts because a lot of people take for granted that more of us know what these terms are. That's not the case with a lot of people around here," Wood explains. "So this is hopefully to normalize these identities in terms of what [they] mean. Even the basics of [being] transgender."
With the Athens Queer Collective, the emphasis on education and outreach is crucial and ties in with the community having access to acceptable resources.
"We want to have access to high quality resources for health care especially because [the LGBTQ community] is at increased risk for health problems – anxiety, depression, PTSD, stress-related medical conditions … So it's that much more important that we have access to affirming, understanding high quality [clinicians] and sadly that's not been a reality here," Wood says. "That's why I'm trying to build out a bigger platform through various projects that I'm doing. One of the things we're really excited to do with the Athens Queer Collective is more outreach and education."
Wood says that eventually, she hopes to offer training for local businesses to improve the situation.
---
 "[Things like] sensitivity training [and] safe space training for businesses even so workplaces can be more equal just to make Athens a safer place for all of us,"
-Anna Belle Wood
---
One organization, the Blackwell Foundation, also aims to ensure that Athens is a safer area for members of the LGBTQ+ community. Emma Blackwell is the chairwoman of the foundation.
"We're a private foundation that I started back in 2000 but we really got funded in 2002. We support local causes [like] environmental [and] education," Blackwell says. "Our biggest focus is LGBTQ+ issues. One of the big things that we want to do, [though] we currently don't have enough funding to do everything we want, is that we want to get to a point where we can help fund transitional costs for transgender people."
Blackwell says in the meantime, they provide other resources.
"[We're] not quite there yet but in the meantime we produce the Athens Trans Resource Guide, which helps trans people in the Athens area find resources whether its medical, hormones, or therapists. There are lots of [places] that are trans-friendly and a lot that aren't," Blackwell says.
It was actually through research for the Trans Resource Guide that Blackwell met Wood.
"I was trying to find different therapists that were not only accepting but also knowledgeable. [Wood] was great because I've worked with a lot of therapists in the area but when I first met Anna Belle, the fact that she's bi [gave us] a lot to talk about and [highlighted] all these different issues that she goes through," Blackwell says. "We kind of started working together a bit but we actually met over coffee at Hendershots."
Wood also has another project in the works and it's a daunting one. She wants a complete ban on conversion therapy.
"One project that I will be helping to spearhead is going to be working to get a ban on conversion therapy [and] seeking a local ordinance on that. I'm doing some coalition building on that with other local therapists," Wood explains. "In fact, in the first in-person meeting of Athens Sexuality & Gender meeting, that's going to be one of the big things that we talk about: how to begin that process of getting that on the agenda so that it can be voted on. You have to start somewhere."
Though conversion therapy in the 21st century does not include shock therapy or lobotomies, it does persist as a harmful, ineffective method of changing someone's being.
"It's talk therapy but someone is using shame or the institution of religion to change your sexual or gender identity. It's harmful," Wood says. "It doesn't work or do any good. It becomes a new issue you have to recover from."
Though it's harmful to people, Wood mentions that the conversion therapy isn't always delivered with bad intentions.
"A lot of times its well-meaning parents who don't know better or aren't told accurate information. When it's is used to say who you are is sinful, morally abhorrent and wrong, well, that's an overwhelming feeling and fear that can rule some people's lives," Wood says.
"At the same time, I don't want to demonize the South at all. Because even I who was interested in these things if you will, I didn't know a trans person that I was aware of before I left and went to college," Wood says. "I really had an education there and I want to educate people here in a really welcoming way. It's natural to not understand or be afraid of something you've never encountered before."
However, there is another side of Athens, a side in which queer members of the community not only survive, but thrive.
"There are people who are thriving here that are queer and trans, so I don't act there's not. But at the same time, there's less 'outness,'" Wood says. "You don't see a same-sex couple walking around holding hands. You don't see as many out people because of the fear factor."
---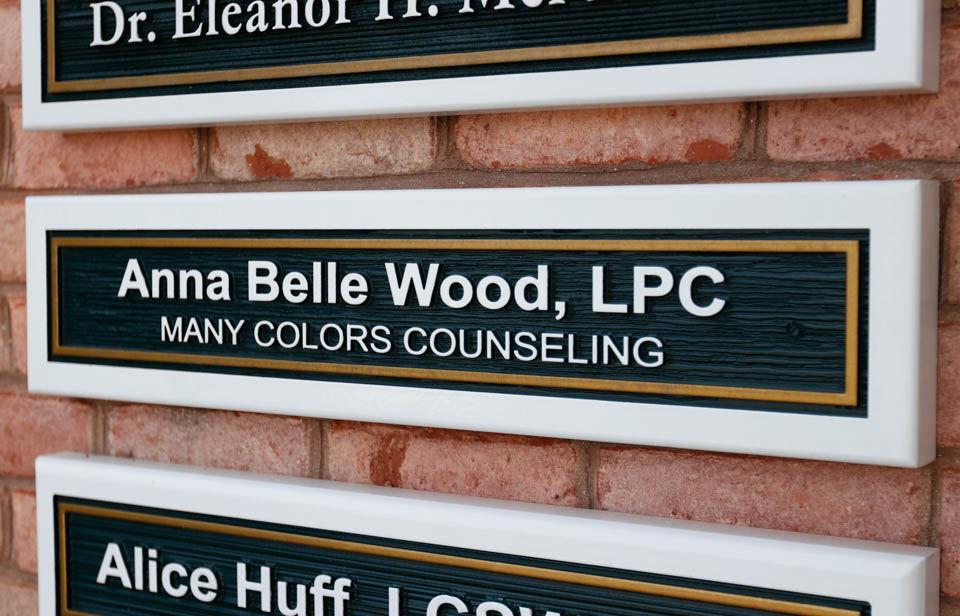 ---
 There's also the lack of unification within the Athens community.
"There are other LQGTQ+ providers in this town but everyone's so isolated, which is also symbolic of the community as a whole; there's just not a cohesive community," Wood says.
Wood says that many of her clients and members of the Athens LGBTQ+ community celebrate the small victories.
"I hear on a personal level people feeling victorious if it's a woman who held her girlfriend's hand in public. And that's awesome but it's also sad because that shouldn't be the case here – that we're living with that level of fear," Wood says. "And then of course we don't have hate crimes as a law in Georgia, political differences like that. But at the same time, things are changing all over the country."
Wood says in seeing such expressive freedom in other areas, she is inspired to incite the same change and provide similar results in Athens.
 "Up in Smith College, which is a very liberal women's college in Massachusetts, it was a very safe environment for queer and trans people and identities, so there was less fear. There was more outness," Wood says. "When you see those kinds of things you want that everywhere. You want queer and trans people to have a healthy happy life and that's why I do what I do."
Especially in Athens, a college town, Wood illuminates the fact that life as a 20-something can be difficult.  
"When you're in college or even when you're at that stage of life in your 20s and you're learning exactly who you are with your identify, who you are in relationships, that a lot of times relationship problems come up. I just want to normalize that [your 20s] is a hard time," Wood says. "I work with a lot of millennials and I know it's hard. I think people think they should be having the best time of their lives and there's a lot of pressure to figure out what you want to do next."
She says members of the LGBTQ+ community experience challenges particular to them, which can make things even more complicated.
"Especially if you're a non-traditional identity here, there are unique challenges. Even if you're just a feminist," Wood says. "I love supporting clients in their self-discovery process and normalizing that it takes time and that it gets easier – watching people experience new levels of being and happiness that they couldn't really imagine before."
She points out that while she has put in a lot of time and effort to the cause, it's impossible for a single person to do everything.
"I have done advocacy pieces such as calling representatives, writing a letter, getting local licensed colleagues to sign on with me because the personal is political with all of this. It's all connected," Wood says. "At the same time, one person can't take on the whole world, so I try to be realistic. "
Wood mentions that many want to help the LGBTQ+ community but do not know how. That's where she steps up to the plate.
"A lot of people want to know more or do better, they're just not sure what to do and say. So the platform I have is someone with a master's degree and a license to help educate from a clinical perspective so that's the avenue I go in," Wood says.