The Classic City has long been a town known for its music scene. With a constant rotation of students starting new bands and plenty of venues for them to play in, hardly a night passes without some kind of performance happening.
Despite its prevalence in Athens and around the world, however, music is still notoriously unprofitable. Even for musicians with legitimate record deals and relatively far-reaching popularity, working another job is usually necessary to make ends meet.
"I've never worked with a musician that was successful enough at purely being a rock musician not to have a day job," says Jace Bartet, guitarist for local rock quartet Double Ferrari.
"I don't really even know what it would look like to get to a point where you didn't have to have a day job."
Although some performers are certainly able to do enough freelancing to make a career solely out of music, these cases are quite a break from the norm. There are only so many paying music gigs around Athens, and many local artists elect to take jobs apart from the stage or studio.
Perhaps the most common job option for Athens musicians is the foodservice industry. Not having many concrete prerequisites for basic employment, restaurants and bars can be a surprisingly lucrative option for creative types looking to pay the bills.
"When you don't have a degree or something, [service jobs are] the only jobs you'll be qualified for," says Sam Kempe, a bartender at Blue Sky Bar and the bassist for local rock band Wieuca.
---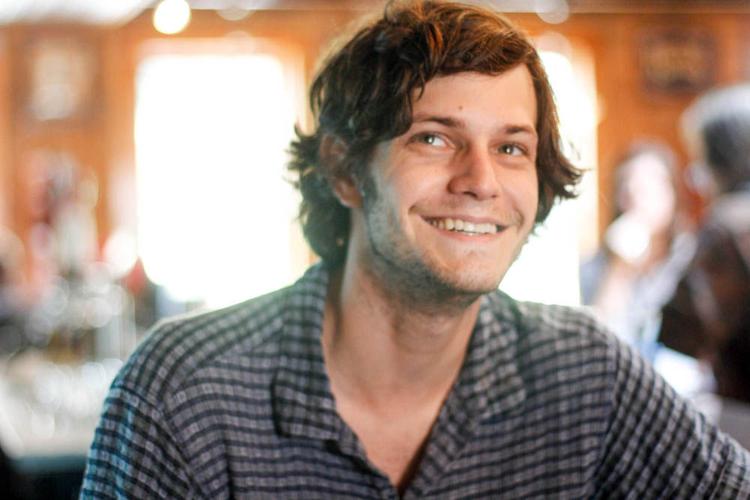 Caroline R. Elliott
---
In addition to its low barrier to entry, the service industry offers an invaluable resource for musicians: free time. While lots of salaried jobs demand extra work from their employees after hours, baristas, servers and bartenders alike can usually keep their time off the clock to themselves.
Restaurants and bars also offer a wide variety of potential work shifts for their employees to choose from. With the constant challenge of scheduling around practices and performances, flexible hours can be a huge plus for many working musicians.
This flexibility isn't limited to just scheduling shifts on a weekly basis, either. Lots of service industry jobs can offer a surprising amount of job security for musicians who spend time touring. Working at a restaurant or coffee shop, it's often possible to take a lengthy hiatus and be able to return to work afterwards.
"I do this because it affords me the flexibility to leave town and not have to quit my job to do so," says Bartet, who works at Hendershot's Coffee.
Of course, plenty of musicians opt for jobs outside the foodservice industry as well. Especially for University of Georgia students, Athens can offer connections to a wide variety of employment opportunities.
Jack Cherry, front man of Juan de Fuca, has made use of several such opportunities. Cherry first worked for the University's Interdisciplinary Field Program, and he was later able to get a position helping with anthropology research.
---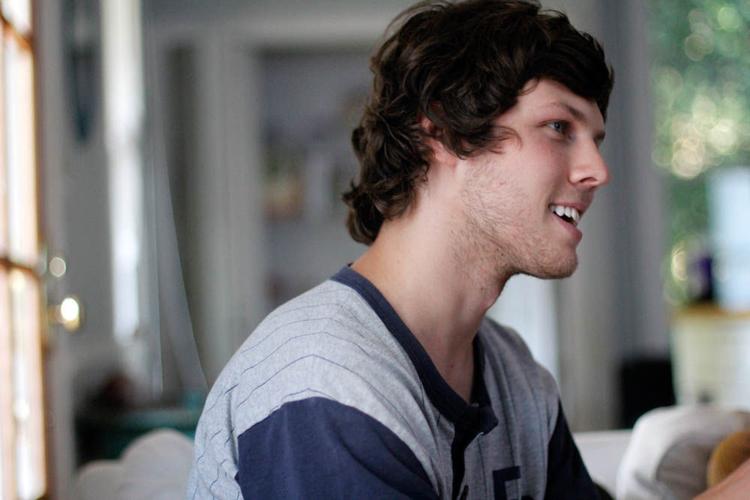 Caroline R. Elliott
---
"I'd say doing research was actually a pretty great job for being a full-time student," Cherry says. "It was just sort of like you had a heavier workload."
Ryan Vogel, a member of several Athens acts, including Hot Fudge, Dream Boat and Grape Soda, has also taken advantage of the University's employment opportunities. During his time as an undergraduate, Vogel had a student worker position, and he later got a job at the Science Library post-graduation from his old boss.
Working as a librarian, Vogel says he likes the public service aspect of his position. Although the job can admittedly be boring at times, helping students and faculty do research is something he's found to be personally rewarding.
Having a nine-to-five job at the University also means getting benefits employers in other industries might not provide. Mentioning health care, a retirement plan and the potential to eventually be vested, among other things, Vogel says he appreciates the security of his current job.
Although his position does entail a fairly repetitive daytime schedule, this seems to be something that's partially worked in Vogel's favor. Most of his bandmates hold jobs with similar hours, so scheduling practices later in the day often isn't a problem.
Of course, this steady schedule isn't without its drawbacks. Working the same shifts each week, Vogel notes that constant touring is largely off the table.
"It's a double-edged sword with both things," Vogel says. "I couldn't constantly tour. I'd have to quit my job."
---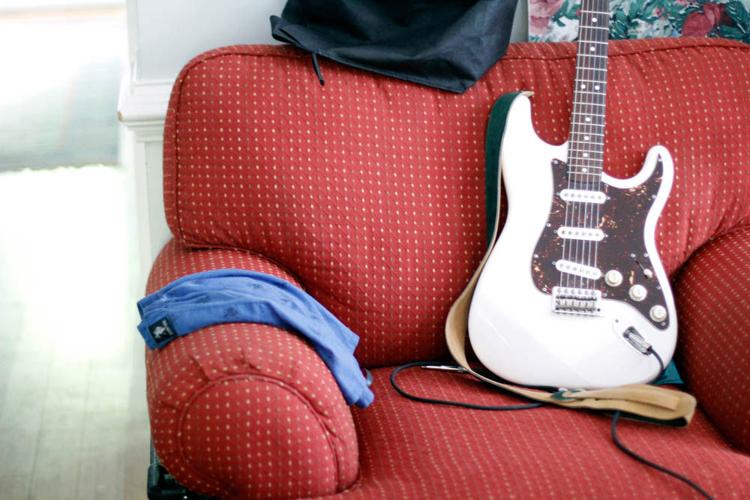 Caroline R. Elliott
---
That said, a rigid schedule often comes with the benefit of paid leave, and artists working such jobs can save up their vacation days to help make the occasional tour happen. Last year, Vogel was able get paid for two weeks spent touring with Dream Boat, and other artists have definitely done the same.
One such musician is Erica Strout, guitarist for local rock band Motherfucker. During a period spent working for the Girl Scouts, Strout was able to schedule paid days off when her band was headed out of town.
Despite the benefit of paid leave, Strout recently left her job with the Girl Scouts to start working at Heirloom Café and The Comerian, a local bakery. Although Strout says she enjoys her new jobs, she notes that her dynamic schedule makes planning practices and shows a bit more challenging than it used to be.
"[With the Girl Scouts,] I had some nights and weekends that I would work, but there were pretty consistent days when that would not happen, so now it's a little bit more of a struggle to find that time, but not impossible," Strout says. "I have to be more on my game every week with my schedule than I did with the full time job because that stuff was planned out further in advance."
Another appealing job option for many musicians is working at a venue. While running concerts definitely isn't the same as playing them, being able to work in a musical environment is a huge plus for some artists.
---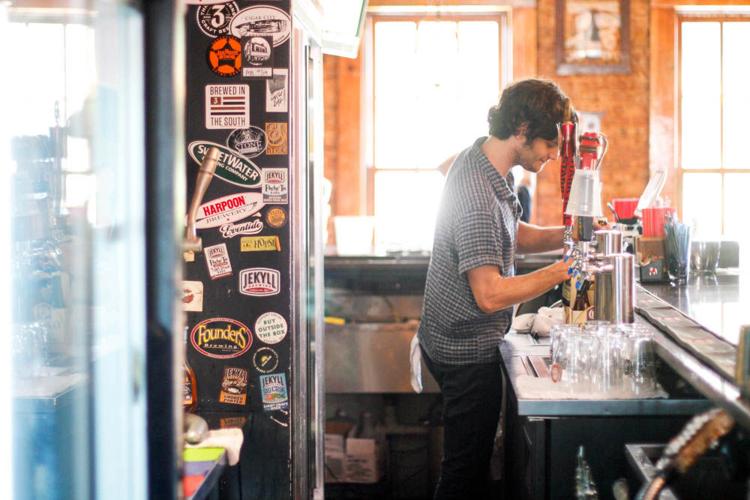 Caroline R. Elliott
---
One such artist is Gary Eddy, a local songwriter who performs both solo and with several bands around town. Among other jobs, Eddy works at 40 Watt Club, and he recently starting doing sound engineering there.
"I wanted to maintain being in musical environments but still getting paid," Eddy says. "I don't get much money from it, but it's really just the environment to be in and get a little bit of money from it."
While getting paid to help make live music possible is a benefit in and of itself, working in a venue often comes with a number of other perks as well.
For starters, having a job at a venue is a great way for musicians to get people knowing their names around town. Networking is a must for aspiring performers, and working at a business centered around music means constant opportunities to meet people who play or promote music.
"If you want to be a successful musician, you have to network, you have to know a lot of people, you have to be out there, putting yourself out there constantly," says Eddy. "If you're not getting paid for it, it's not sustainable."
Serving as a testament to the power of this on-the-job networking, Eddy actually met many of his bandmates through working at 40 Watt. Many of the musicians who help back Eddy's solo work are his co-workers, and he even plays with his manager Thomas Valadez in a project called Tom Visions.
Would-be bandmates aren't the only thing such jobs have to offer, though. Working at a venue can also help some musicians book shows they might not get otherwise. While there are plenty of opportunities to perform around Athens, having a job at a popular venue can sometimes open the door to a bigger stage than normal.
"I wouldn't get booked at 40 Watt if I didn't work there," Eddy says. "If I didn't have my face in the mix, I would need to network and stuff like that."
In addition to his job at 40 Watt, Eddy splits his working hours waiting tables at Clocked!, driving for Uber and cleaning the house of someone he met at a previous job. While working four jobs and still making music might seem like a logistical nightmare to some, certain combinations of part-time jobs make for a surprisingly flexible schedule.
In Eddy's case, each of his jobs fills a different time slot, so conflicts are more rare than one might expect. Working for Clocked! during the day, 40 Watt in the evening and Uber late at night, Eddy is able to somewhat easily change his schedule each week to get more or less hours as he sees fit.
"Sometimes I'll play a show or work a show and then get off at like 1:00 and then work Uber for the next two hours," Eddy says. "Things tend to just line up pretty smoothly for me, just naturally. Scheduling-wise, it's not an issue."
Regardless of one's specific situation, though, keeping up the energy to work a job and still create can be a challenge. Coming home after a demanding shift, it's often hard for many musicians to get into a motivated, creative mindset. When dinner and a good night's sleep sound better than making music, finding personal motivation is paramount to a continuous creative output.
---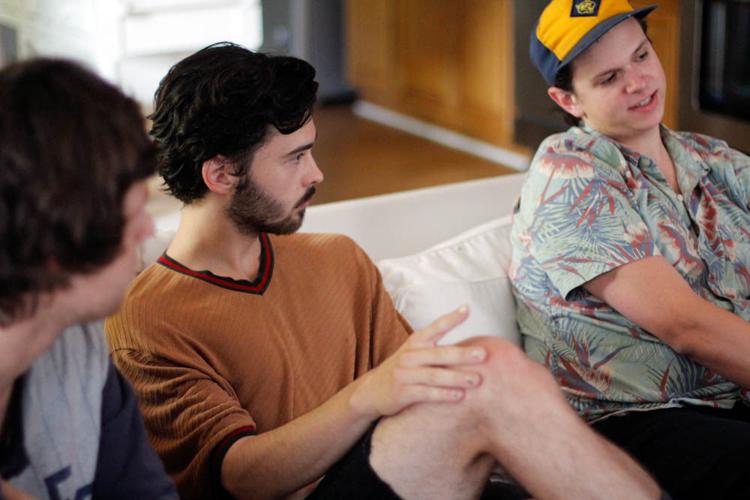 Caroline R. Elliott
---
For Kempe, a key to finding this motivation is working on music in shorter, more manageable segments than he might otherwise. Sometimes having as little as six hours between opening and closing shifts, he's found that being able to break down projects into smaller segments is crucial.
"You just can't grind it out for five or six hours like you want to," Kempe says. "So I'm always trying to, whenever I get home, do like an hour or so of work."
Short bursts of work may not seem as rewarding as hours or even days of hashing out songs. However, this method fends off the exhaustion that could halt the creative process altogether. Sleep is a necessity, and being able to stop working at the right time is vital to maintaining one's creative energy long-term.
"Stay caught up on sleep, especially when you're working at night, so that you still have drive to work on creative stuff," Kempe says.
For Bartet, compartmentalizing is essential to balancing his creative and financial pursuits. Although it's admittedly not the best strategy for everything in life, Bartet finds that being able to focus completely on the task at hand is a great way to maintain a healthy balance between his job and his music.
"You have to take your job seriously while you're there and not just look at it as a distraction from your music," Bartet says.
"You have to develop a personal relationship with your job that allows for you to compartmentalize what it means for you so that, when you're there, it's important to you, and when you're not, you can tuck it away and work on other things."
By putting as much effort as possible into his time at Hendershot's, Bartet feels he's built a mutual respect with his superiors and assured himself more job security. He's also established himself as a hard worker, which can go a long way towards getting his job back after time off spent recording or touring.
Of course, the other side of Bartet's life is his music. With a band as technical as Double Ferarri, there's a lot of work that goes into writing and learning enough songs to make live shows really shine.
According to Bartet, one of the biggest difficulties is scheduling enough time with his band mates. With the group's members all having different schedules, full-band rehearsals are no small feat.
"It's hard work for all of us to produce that content. It'd be interesting to try to jam more, but it's not a casual thing to get together," Bartet says. "We have to be very deliberate about our time."
With this in mind, it's clear how important it is that band members with day jobs carry their own weight in their groups. Time spent alone listening to demos and running through the same riffs over and over often isn't always fun, but solo practice is indispensable for groups with other commitments.
Bands looking to overcome crowded schedules and exhaustion can also keep moving forward by putting deadlines on their goals. For many artists, an impending studio session or string of shows is enough to ensure that everything gets done.
Such a strategy recently worked for Juan de Fuca. Despite crowded personal schedules, the group was able to record a full new album around the end of summer.
"It got down to like the day before we were going to the studio, and we were like, 'Honestly, we're not as ready as we should be, but we really want to do this. We have to do this at this point,'" Brown says. "Putting ourselves in that situation forced us to."
Although doing things at the last minute can be stressful, the approach definitely works well for some.
"If you just put yourself under a lot of pressure, it might be stressful feeling, but you tend to work better, and things tend to be more productive," says Jack Webster, the band's bassist and an employee at Boar's Head Lounge.
---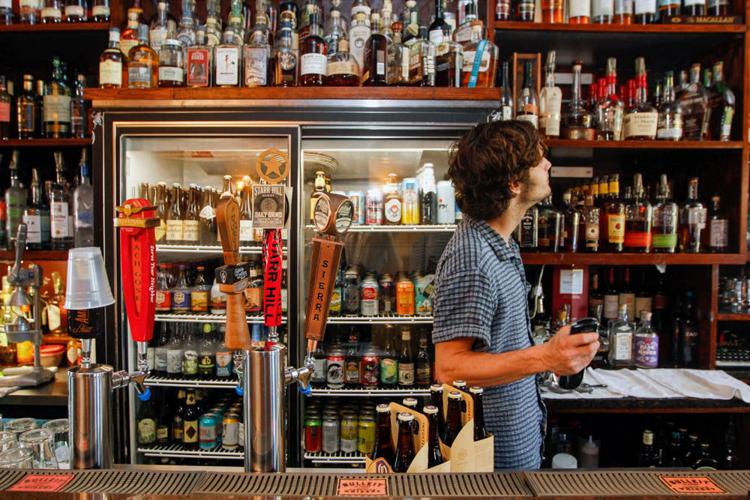 Caroline R. Elliott
---
The group also advises to have at least one member willing to make sure everyone else stays productive. Although no one wants to be "that guy," having someone who's not afraid to be a little annoying can really help a group stay focused and get practices scheduled.
Personal scheduling is also very important in trying to balance work and music. Drawing from her experience playing in Motherfucker and working two jobs, Strout highly recommends keeping a calendar and frequently updating it
"The time that you sit down and just look over things, it feels like I'm not really accomplishing anything, but it's really important time to make sure you have everything straight," Strout says. "If you need to adjust, you can adjust from there."
For musicians struggling to find time for band rehearsals, it may also be worth noting that certain genres require significantly less scheduled rehearsals than others. Simply by the natures of their music, solo artists and musicians focusing on improvisation are able to avoid much of the effort bands have to spend scheduling practices.
"I have two bands that I play in that are almost solely improvised," Eddy says of his work in experimental bands Dong Kang and Tom Visions. "We don't practice or anything like that. We just would get booked for shows and then play shows."
While trying to make music and maintain a day job is definitely easier said than done, many Athens musicians have been doing just that for years. Of course, there's no catchall solution for every situation, but those looking to work and create can take solace in the fact that it has been done before.
Regardless of one's own unique circumstances, passion seems to be the biggest factor in a continued creative output, and that's something many Athens musicians have in droves. Especially for an endeavor as personally rewarding as musical expression, many people will do whatever it takes to strike a balance that works for them.
"I would encourage anyone - no matter what their job - to play music and record and tour 'cause it's really f-----g fun. There's nothing else like it," Vogel says.
"It's worth it to work your a-- off during the day and play music at night."
It may not always be easy to juggle working and performing, but many artists would definitely agree with Vogel that the payoff is immense. Despite the challenging nature of this ongoing balancing act, would-be working musicians should know that all the effort might just be worth it after all.
---