The local band Walden has rocked the Athens music scene for several years now, becoming an integral part of the Classic City sound as it's developed its own. Boosted by a performance over the summer at the Bonnaroo Music & Arts Festival, the band is expanding its fan base and gaining recognition throughout the Southeast. Ampersand spoke with each band member about how Walden was formed, the group's experience at Bonnaroo and what future plans the band has in store.
Jamie de Lange, bassist and vocals 
---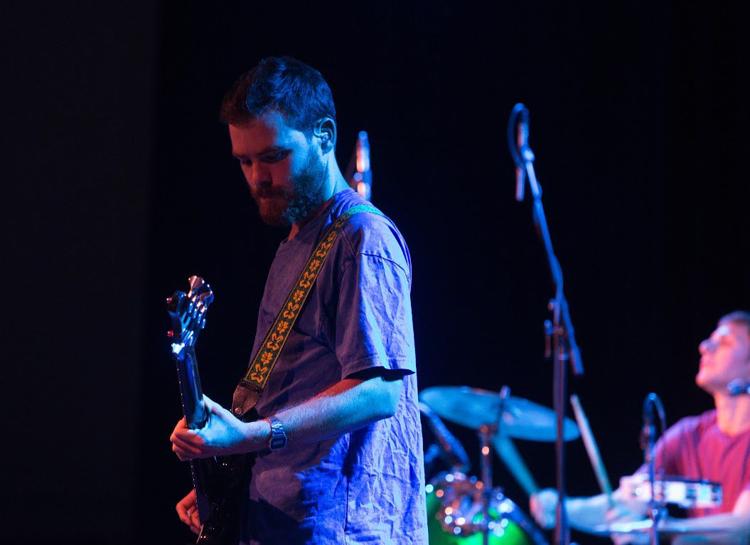 ---
&: Where did you play your first gig?
JL: Our first gig wasn't at a venue, it was in a cul-de-sac in my neighborhood, in front of Andrew's house. We didn't know anything about shows and performance, but we invited our whole high school pretty much. Like 200 people showed up—it was crazy. We didn't have another crowd that size for like, three years after that. It was definitely real bad, and watching live video recordings from that is really painful.&: Can you describe your experience at Bonnaroo?
&: Can you describe your experience at Bonnaroo?
JL: Bonnaroo was incredible. It was easily the singular, best, most influential thing to happen to the band. Definitely my favorite show we've ever played, and mainly because of the crowd—it was such an energetic, supportive crowd. Once that happened, we had several music industry people reach out to us and start communications with us, and from that we booked so many shows this fall, purely from connections from Bonnaroo.
Andrew Mendel, drummer 
---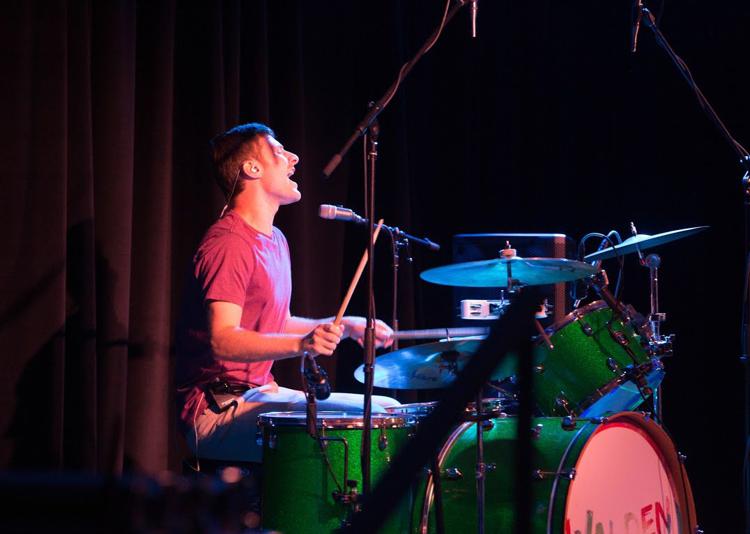 ---
&: What kind of music did you listen to growing up?
AM: Growing up, me and my dad always listened to classic rock on the radio, 97.1 The River in Atlanta. I pretty much grew up on classic rock, Led Zeppelin and Pink Floyd. That's how I started drumming.
&: Can you explain how Walden came together as a band?
AM: Me and Eric, who's the keyboardist and one of the lead singers, we were best friends since we were really little. In our friend group in middle and high school, we all played sports, and me and Eric were the only two guys who had a love and passion for music. We were constantly hanging out and creating music together. One day, junior year of high school, I said to him, "Dude, we write songs, why don't we start a band?"
&: What is your role in the band as part of the group dynamic?
AM: What's great about our band is that it's very equal. The four of us are best friends. We've been living together for three years now. The whole journey has been about how every band member has an equal say and an equal input into the decisions we make and what we do. Really we all kind of lead. I will say though that off the music side, I handle a lot of our business dealings. Me and Richard, the other lead singer who also plays guitar, we handle a lot of the booking and everything like that. When we're making music and we're all in our practice space, we're really all contributing and working together.
Eric Hangartner, pianist and vocals
---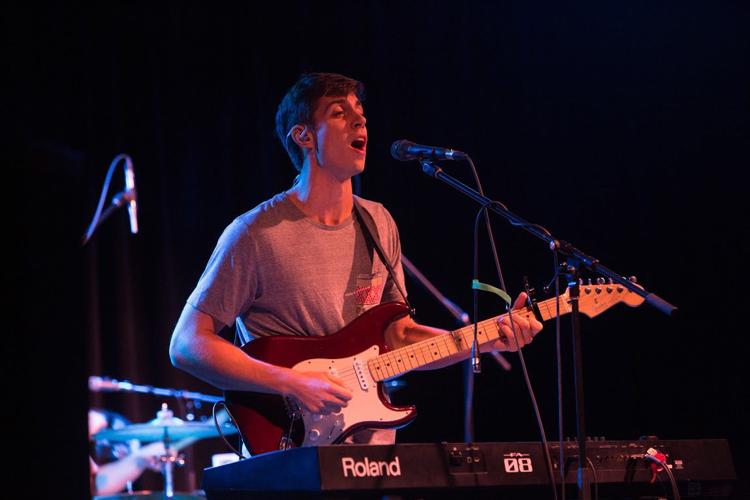 ---
 &: What was your favorite song to write?
EH: I think every song is so different, and they get written in different ways. But I think one of my favorite songs to write was one of our songs called "Fool's Gold." It was the first time we completely wrote something together as a band. Since then, it's something we play at every show and it always has an amazing response from the crowd. It's always a super special moment in the show. It showed that as a band, we could really get together to create something great.
&: When you're performing on stage with the piano, what does a live performance look like?
EH: That's hard to say, because performance is so variable. I think it depends on where we are, what the show is. I can always count on looking to my left and seeing Richard rocking out. Richard and I are oftentimes feeding off each other for energy. That goes with all the band members, but especially Richard and I. We look to each other especially at times where we might be feeling nervous or feeling like we screwed up. In some situation like that, I would look over at Richard and he would give me a smile or rock out just a little bit harder, and that sends a message to keep going, not worry about it and have fun. Everytime we play a live show, it looks different from my perspective.
Richard Becker, lead vocalist and guitarist
---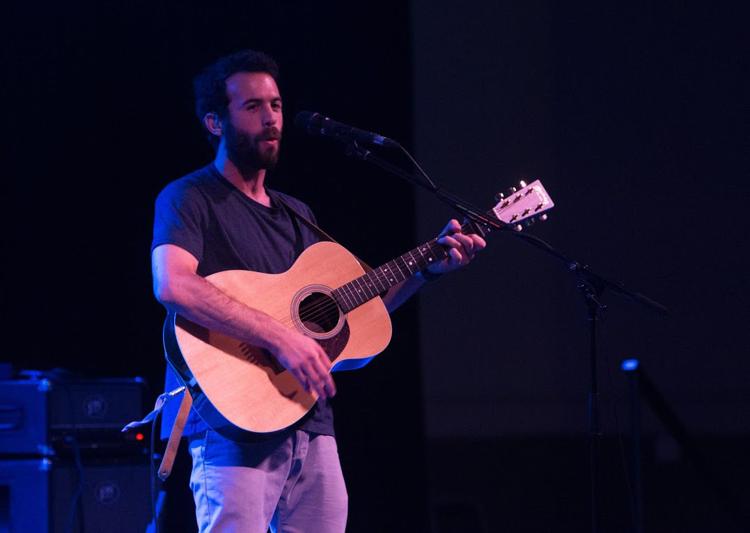 ---
 &: What was the most challenging part of starting up Walden?
RB: It wasn't that challenging because we were all so passionate about it. We all wanted to commit the time. But the difficult part was, we weren't very good musicians. Our songwriting process was not that great, and we weren't really making that great of songs. But that's definitely changed over time.
&: I've read that you've been compared to Mumford & Sons. Would you say that comparison is still true?
RB: In terms of actual sound, I don't think we sound like Mumford & Sons anymore. When we first started, Mumford & Sons was one of our biggest influences, and we wrote a lot of rip-off folk rock, but over time that changed. Now, we're still influenced by Mumford & Sons in the sense that they have one of the greatest live performances I've ever seen. Their band energy and chemistry on stage is phenomenal. But sonically, we're not like them anymore. There's no folk elements in our music. It's rock music ranging from soft rock to hard rock and just indie rock in general.
&: What's Walden's goal for this year?
RB: Jamie and I graduate in May, Andrew and Eric have graduated and we're all still living together in Athens. This is kind of our bonus year before we full-time enter the music industry. We're taking full advantage of this, and playing as many shows around the Southeast as possible to spread the fan base out. We're writing a ton of songs, working on perfecting our live performance and getting ready to go into a studio and record the best thing we've recorded yet. We're kind of just taking this year to become the best band we can possibly be so come next year when we're full-time musicians, we're completely ready.
---