The studio is invitingly open and full of soft light, though the colors are less bright — the beige of the floor, the silver of the bar, the pale, faded, salmon-pink of the pointe shoes. This location is where it all happens. Seemingly endless rehearsals prior to performances and many dance classes take place here. It also happens to be home to the incredibly talented, unfalteringly dedicated ballerinas of the University of Georgia.
The concept of ballet is nothing new. The type of performance dance has been studied, practiced and obsessed over since the Italian Renaissance in the 1400s. Ballet has held humanity captive as they are both in awe and captivated by it. Ballet inspires hearts and minds as viewers are and have been swept away by the the passion that shines through the dancer's grace and poise for hundreds of years. Though it might sound strange that a 15th century tradition is alive and well on the college campus of UGA, that is exactly what's happening with the art that is ballet.
Though the UGA Department of Dance doesn't share the fame perhaps of UGA football, it offers a plethora of various dance styles, including classic and contemporary ballet, ballroom, hip hop, urban, folk and tap.
One of the performance groups, UGA Ballet Ensemble (UGABE), boasts its status as a "pre-professional" dance company that performs and has toured at regional, national and international locations and levels. In this capacity, program alumni have gone on to become company members and art educators at a variety of companies and institutions both stateside and international. The dancers that are part of this prestigious company share many common traits, including but not limited to perseverance, inner and outer beauty, talent and extreme dedication.
---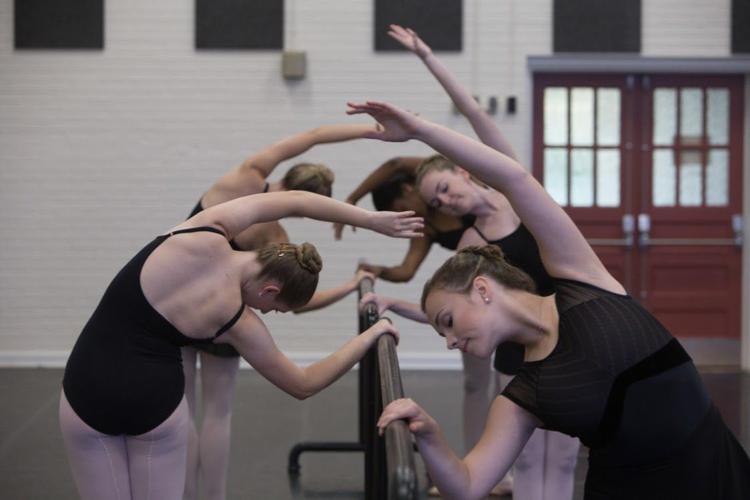 ---
There is also the side of ballet that most do not see: the grueling work, swollen feet and aching muscles, not to mention torn or missing toenails and blisters. Yet these aspects seem to fade in the bright lights of the stage as the dancers allow their passion for ballet shine through. Grace and poise replace sweat and tears and as they embrace the art itself.
As the ballet group illuminates the classic form of dance, its members embody the image every dancer aspires to be—on a stage, underneath hot, bright lighting, performing for a living, breathing audience.
Elizabeth Kiefer
Although many might not realize it immediately, ballet is an overwhelmingly enormous time commitment. Elizabeth Kiefer, a junior from Fairfax, Virginia, enlightens those who might not be aware exactly how much time and effort goes into the classical dance as she reveals "what goes on" under the pointe shoes, defying a few common ballet stereotypes along the way.
At her home studio, Kiefer would practice every day for hours, but Saturdays were the most exhausting. Every week, she would have the whole day reserved for nothing but ballet, from 10 a.m.–6 p.m., with only a 10-minute break in between for eating a quick snack, if time permits. Even dancing at UGA, when it's close to showtime, the dancers have rehearsal every single day, in addition to both technical and dress rehearsals.
Though the amount of time Kiefer and the other ballet dancers put into their art can often go unnoticed, this doesn't change the fact that the dancers put the entirety of their hearts and souls into ballet. It does, however, make clichés about ballet even more frustrating to its dedicated practitioners.
Ballerinas often get branded as the "delicate ones," easily breakable and overly emotional. Though obviously untrue, the stereotype is extremely common as the dancers are apt to point out. It would seem most do not understand the physical rigor, stamina and pure strength required to dance any type of ballet.
"I get annoyed when people say ballet isn't athletic in any way," Kiefer says. "Sure, I guess it's not a sport, but it's definitely sporty."
Kiefer also clarifies not all ballerinas listen exclusively to classical music, for that matter, another generalizing cliché. The flawed assumption many make is that because ballet is often accompanied by classical music, ballerinas must also listen to classical in their time outside of the studio . However, this is simply not the case.
---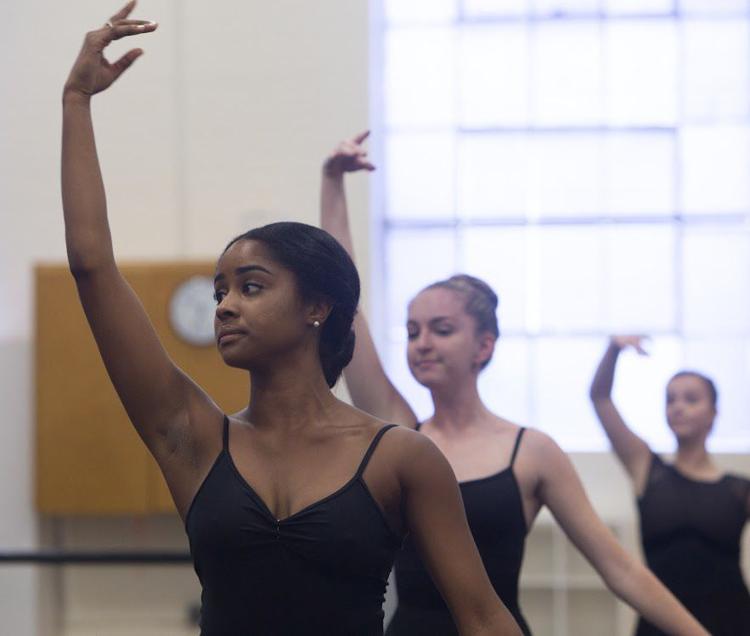 ---
"It's funny because I was in my choir at church and everyone knows I do ballet," Kiefer says. "On tour, I wore a Disturbed t-shirt and they were like, 'The ballerina listens to heavy metal?' I listen to plenty of things."
One of the worst clichés about ballerinas is that they are hyper-competitive to the point of that they are cruel or nasty to each other. This stereotype is especially emphasized in film and television, exemplified is media by characters such as the egotistic Nora Clark from the 2006 romance film "Step Up." However, the self-absorbed, haughty attitude of Clark is not common as popular media would seem to imply and is certainly not the case with regards to the young women who dance for UGABE.
"It comes down to the type of person you are," Kiefer says. "If someone's mean to me, I'm not going to be mean back to them, but I'm also not going to [go out of my way] and be super friendly towards them."
Stereotypes are often hard to combat, but Kiefer does a fine job proving naysayers wrong. She encourages younger, more inexperienced dancers to do the same and focus on the important thing: dance. Kiefer suggests that this can keep young dancers' minds and hearts in the right place.
"Make sure you dance for yourself—I just want to dance the way I want to dance," Kiefer says. "I listen to corrections and try to implement them into my dancing but if I can't, it's okay. I'm still doing what I love."
Shannon O'Reilly
---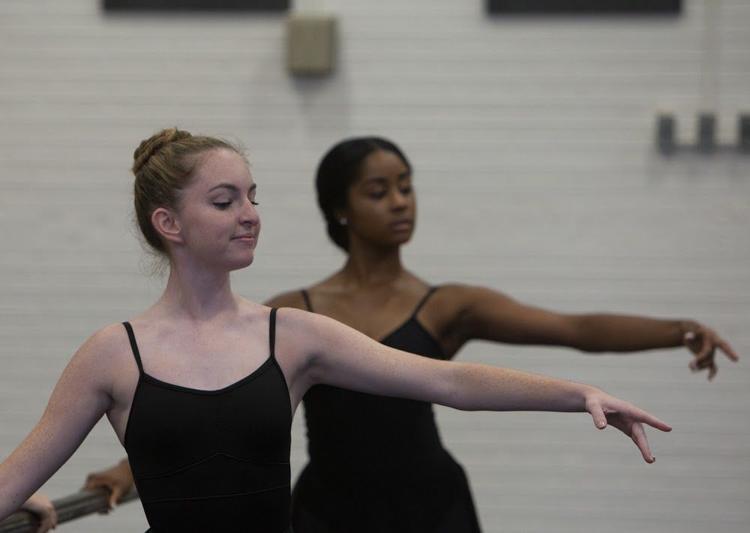 ---
With her graduation date quickly approaching in May of 2018, biology major Shannon O'Reilly recounts her time spent practicing and perfecting ballet and her transition from student to teacher at her home studio.
O'Reilly began dancing at the tender age of 5. Although in the beginning it was her parents who encouraged her to try ballet, O'Reilly fell in love with the dance form, especially as she grew older and matured.
"I went to a pretty intense ballet studio," O'Reilly says. "The focus was definitely on ballet."
It was her parents' encouragement and the dance studio's emphasis on ballet that really secured O'Reilly's passion for the dance form. Through the long hours practicing, resounding applause, subtle mistakes on the stage and the thrill of a new routine, she has consistently enjoyed dancing and performing.
"At the beginning, it was mainly just my parents who wanted me to get into something," she says. "I stuck with it though, just because it was such a good relief [for me] as I got older."
For her, dance is not only enjoyable, but also beneficial to her, mentally. At dance, she can let go of other issues that might be bothering her, for example, her impending school work or thoughts about upcoming exams. In this way, O'Reilly can focus on improving her technique and concentrate all her focus on that perfect arabesque.
"[Going to rehearsal] is such a relief," she says. "It's a good way to release after classes and it's good therapy."
It is not uncommon for dancers to describe their dance form as "therapeutic," but it is also competitive in it own way, especially within a dance studio. Members of the studio are always aspiring to land larger, more crucial roles, and tailor their training and dedication to reach those goals. Taking measures like adding a few more hours of practice each day does wonders for those aiming to improve their art.
As O'Reilly has been dancing since she was 5-years-old, she has been able to experience almost every role in one of the most well-known ballets, "The Nutcracker." O'Reilly pointed out that performing in "The Nutcracker" is a rite of passage for the majority of ballet dancers.
"Going from when I was 5 and I first performed as a baby mouse, to when I was a senior in high school and I got to be the Sugar Plum Fairy, to every part in between.
---
"It's a really cool thing to look back on," O'Reilly says. "To see that I moved up to that point, to be the lead in a ballet."
---
It is a relatively rare thing for dancers to be able to say they have not only moved up through the great totem pole of ballet roles but also that they have made the transformation from student into teacher. Although she still considers herself a student of ballet, O'Reilly has made that transition to teacher, and teaches ballet to young students whenever she can.
"I do teach ballet," O'Reilly says. "It's something I'd like to continue into the future. [I'd love to] be able to do that in the evenings after a day of work. Dance is just something I couldn't completely get rid of."
Even when she is away from home, studying biology at UGA, O'Reilly has ballet on the brain; it's in her thoughts and her heart, always.
"There's just something about it," O'Reilly says.
Julia Patterson
---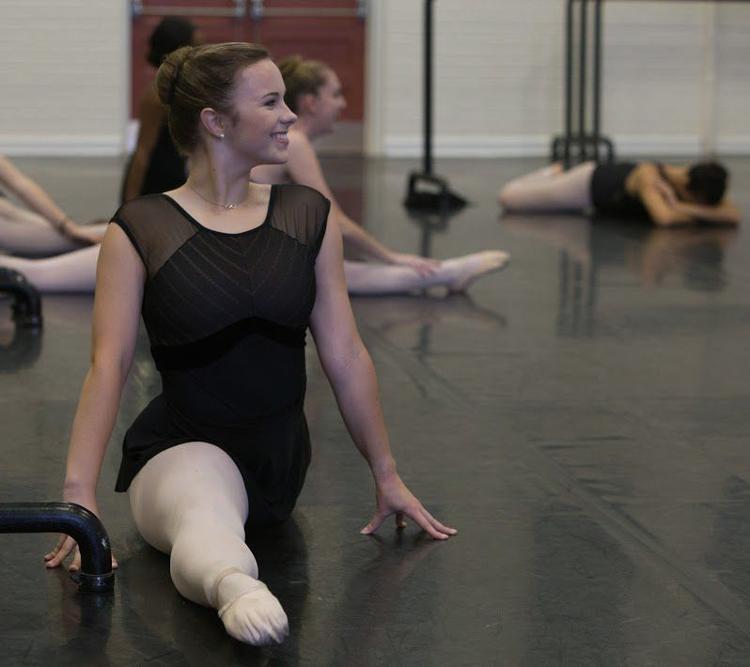 ---
As an incoming freshman, Julia Patterson was forced to make one of the most difficult decisions she has ever faced: she turned down a professional ballet opportunity so she could live a normal life and have a normal job.
"I don't think I'm considering [being a professional dancer] anymore," says Patterson. "That was a very hard decision for me before I came to [UGA]."
For dancers like Patterson, who have trained with the intent and vigor required to become a professional, the idea of going to a university is somewhat of a pipe dream, especially if they are seriously considering entering the professional world of dance. Taking college-level courses, studying for hours every day, writing term papers and attempting to get a degree all while dancing professionally is near impossible; there just is not enough time in the day.
"College is something I never thought I'd be able to do," Patterson says. "Most students who pursue ballet professionally like to train at a young age… to groom them for these big, professional companies."
Patterson and many other young dancers train their entire lives with hardly any down time or even an hour to relax. They give up being normal kids and teenagers for a dance form, one that they know better than anything else. For them, the idea of "free time" becomes an almost laughable concept, simply because ballet is on the mind 24/7. Ultimately, it boils down to one simple question, a question that Patterson faced very recently.
"You have to decide right after high school: do you want to make it your life or not?" Patterson says.
After graduating high school as an esteemed member of her school's honor program, Patterson received many collegiate offers, including those from Joffrey Ballet School in New York, the University of North Carolina School of the Arts and the prestigious Texas Ballet Theater. Instead of selecting a facility in which to hone her skills and channel her talent into a professional dance career, Patterson chose to attend the University of Georgia to pursue a degree and eventual path in human development and family science.
Although Patterson decided against becoming a professional dancer, she is not giving up on ballet for life. In fact, the reality is quite to the contrary; dance is still alive and well in her current lifestyle.
"I'm in the process of declaring a dance minor," Patterson says. "I love ballet so much but I do want some balance in my life, rather than spending all my days at the studio."
The University of Georgia has allowed Patterson the opportunity to dance and perform as much or as little as she wants. The Department of Dance is extremely accommodating and Patterson expresses much gratitude towards her teachers and instructors for their kind-heartedness and understanding.
"That's one great thing UGA has allowed me to do: I can be as involved as I want," she says. "[I'm in my] freshman year, I'm performing in six different pieces for different shows and I'm in an upper level ballet class, which has been such a great opportunity for me."
For Patterson, her love of performing and ballet in general is enough to keep her inspired and motivated going forward. Despite her somewhat reserved personality, she longs to be on stage and thoroughly enjoys being in front of an audience, under a soft spotlight.
"I love performing," Patterson says.
---
"It's weird because I'm kind of a shy person, but something about being on the stage… it makes me come alive."
---
 Patterson plans to continue studying towards a degree in human development and family science and, most importantly, to keep dancing.
"It's good to have some familiarity, this constant in my life that I've had since such a young age," Patterson says.
Ashley Scott
Returning to ballet after a six-month break, Ashley Scott speaks of the challenges of rebuilding muscle and flexibility after being away from the activity for such an extended period of time.
One of the little known facts about ballet is that ballerinas cannot outright stop doing ballet if they want to take a hiatus.
Without dance as a constant, resting ballerinas can quickly begin to lose the flexibility, chiseled muscle and strength they work so hard to build up and perfect. All their hard work and dedication to the dance form will go down the drain unless they keep up with their skills and techniques.
---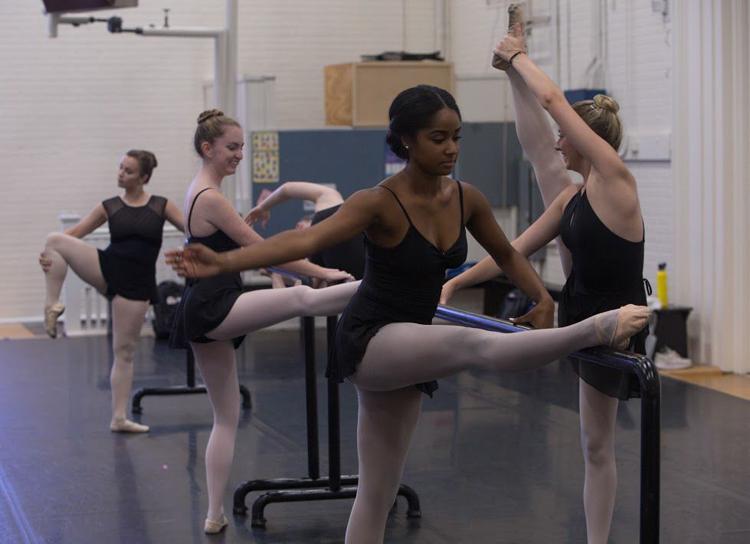 ---
Scott knows this to be true after experiencing it herself, first-hand very recently.
"I actually had a [ballet] teacher once who told me that it's three days: after three days, you start to lose flexibility and technique," Scott says.
Scott, who has danced since age of 5, craved a change from the daily stresses and exhaustion that come from dancing the majority of the year. It proved to be a little too much for her to handle at the time, so she made the difficult decision to stop dancing altogether. She did the unthinkable: she quit.
"This past summer and spring semester I took a break from dance because that's all I'd done since I was younger," Scott says. "I realized [because of the break] that I didn't want to live without dance."
Scott began to dance again this semester after discovering that she could not quite live without it and found that catching up and retraining muscles was much harder than she had imagined.
"I hadn't danced in six months," Scott says. "It's been challenging to retrain my body to think that way again, but now I know how much I really love it."
It took Scott only a few months to realize that living without ballet was an interesting change of pace, but she ultimately missed dancing too much to quit for good. Like so many others, ballet is her way of life and the air she breathes. 
"I've been dancing my entire life," Scott says. "It was always ballet."