With the spring election of the Ignite ticket to the executive branch, the University of Georgia's Student Government Association (SGA) passed a significant milestone by welcoming in its 30th administration.
The election of the Ignite executive ticket of president Cameron Keen, vice president Roya Naghepour and treasurer Kal Golde was the largest voter turnout in SGA history, with over 7700 votes cast, or around 30 percent of the undergraduate student population.
The spring 2017 SGA election drew more voters by both raw numbers and percentage than the fall's special election for Georgia House District 117. Sworn in on April 5, 2017 alongside 35 of SGA's senators, the Ignite ticket inherited an SGA with an unquestionably prominent position both on campus and in Athens.
SGA's role on campus is relatively well defined and, in that same sense, self-defining. The student government is elected by the students of the university to represent their interests, providing a cohesive voice for the campus community.
In a sense, SGA fills two main roles for students. The first is that of a mouthpiece Representatives work together in collaboration with the administration to influence policies and that effect students' day to day live such as bus routes, fees and the allocation of funds.
The second function is more direct as a host of student programing itself, such as its Mental Wellness Week and It's On Us sexual assault awareness and prevention campaign.
Students' issues of course don't fit so neatly within the boundaries of campus, as UGA students are a major part of the Athens community, and many funding issues go all the way up to the federal level. To this end, SGA also represents the student body in various levels of government relations, a position the now-president Keen occupied in the previous administration.
Igniting Passions: the face of SGA's 30th administration and public service
"I think the student government is the organization on campus to enact change and improve the experience for the student body," Keen says
Keen's words are well aligned with the goals stated on the SGA website, which says "The [SGA] of the University of Georgia is the organized outlet for UGA students to enact change and improve this university." This is exactly what Keen and his colleagues intend to do with the platform they've to which they've been elected.
Keen, Naghepour and Golde's Ignite executive ticket ran on a three pillar platform of safety, affordability and everyday life. Major projects of this administration so far have been expanded night bus routes, accessibility to health center resources and free New York Times access for students.
An honorary fourth tenant it would seem is accessibility, not just of resources but to the administration, something Keen says he takes pride in about the the current team. Keen said in a letter to the editor in The Red and Black "If you have a concern, or want to see something happen on this campus, reach out ….We're listening."
In this same letter, Keen outlined further goals of the administration to be further fee transparency and textbook cost reductions, as well as actively advocating for the student body.
"I think our exec board has done a great job of making sure that this is an organization where people feel encouraged, where they feel cared for and where they really feel like they are given a platform to make a difference," Keen says.
Keen's career at SGA is in and of itself a tour of various areas of the organization. As a freshman in 2014, Keen was a part of SGA's Freshman Forum, a program put on by the organization to introduce young leaders to service opportunities on campus which Keen says was instrumental in starting his career at UGA, leading him to take on roles as an orientation leader, a member of the Arch Society, and eventually as president.
Keen's junior year of 2016 he served as a director of government relations in then-president Houston Gaines' cabinet, where he worked on administration projects such as the on-campus voting booth and the downtown discrimination ordinance, wherein SGA brought to light discrimination students faced at Athens bars. It is this position at SGA that would lead into his involvement with Ignite campaign and eventually the office of president.
"I have loved every minute of [being president]," Keen says "I have loved the opportunity to serve the students...building upon that gratitude is a sense of urgency and a sense of work and this goal to accomplish as much as possible for the student body."
Keen says his day-to-day work with SGA involves continual meetings with administrators, commissioner and members of the university community to listen to and in turn voice student concerns.
Putting the 'student' into government
"Any issue related to the student body is an issue that we will look at we will look at and a lot of those issues are related to government affairs," Keen says
According to Keen, SGA has shown him how representation and advocacy within the political system are important tools in helping with people's day to day lives. Though he himself is not directly considering any political ambitions, using his political science and international relations majors to likely pursue law, his predecessor is a different subject.
2017 UGA grad and 29th SGA president Houston Gaines took little time between graduation and his first foray into the realm of politics. The 22 year old Gaines ran as a republican in the Georgia House District 117 special election against democrat Deborah Gonzalez just months after his graduation.
The Athens native campaigned on his unique perspective and experience in higher education policy, and drew $65,000 in donations in his first two weeks of campaigning. Gaines also gathered endorsements from institutions such as the Georgia Chamber of Commerce and prominent members of the Athens community such as Mayor Nancy Denson, whose campaign he once managed and Vince Dooley.
"I do think that my time as vice president and student body president, and being involved at the University of Georgia allowed me to have the relationships and the knowledge on higher education issues," Gaines says of his campaign.
"I think all those relationships and the knowledge base gathered is what allowed me to be successful and to have the opportunity to run for state house which was one of the most unique experiences and greatest opportunities I've had," Gaines concludes.
Though Gaines lost the November 7 special election by a six point margin to Gonzalez, Gaines described the race as a unique opportunity. Gaines says he will look at exactly what happened in the election and continue to look for opportunities to make a difference in his home community.
---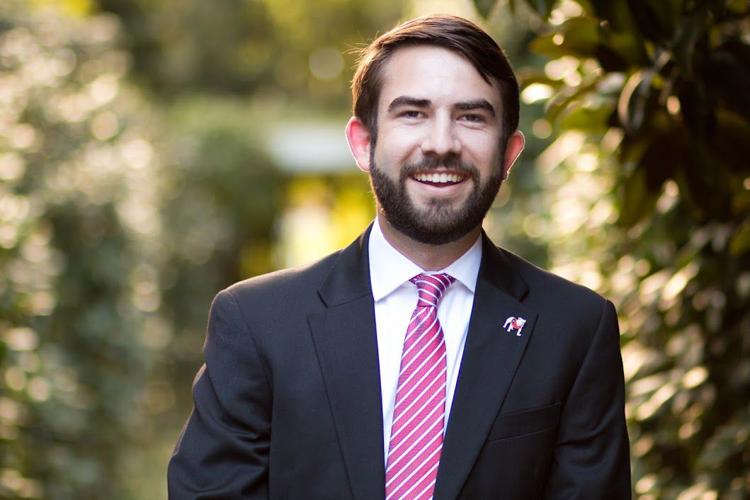 ---
What may immediately strike students is the relative youth of the organization in contrast to the recent high visibility of its activities and alumni. SGA is just now celebrating its 30th anniversary. This seems immediately at odds with its vital role played at UGA, an institution itself founded in the late 1700's, just nine years younger than the United States. What these students may not know is that the SGA they see today is the second incarnation of the organization, brought back in 1987 after a period of abolishment.
The Consent of the Governed: resurrecting student government
Few are more intimately familiar with the history of the decline and revival of student government at UGA than Tom Cochran. Retiring in 2002, Cochran worked at the university in a variety of capacities, notably as the Assistant Vice President for Student Affairs, where he oversaw the various incarnations of UGA's student government.
Cochran's first experience with the student government at the university came during his time as a student at UGA in the late 60's, when he says he first started to see the old institution begin to slip.
"In my early student years and my time growing up around the university, the student government had a lot of influence around the university" Cochran says. This was until his return to UGA in 1974 to work as a Student Activities Accountant, "when there became this kind of divide and separation between the students."
This divide between students and the establishments that governed them at the University of Georgia Cochran attributed to a variety of contemporary factors, the product of an era of unrest surrounding major events such as the end of the university's In Loco Parentis policy, racial integration, and the Vietnam War.
Measures such as the SGA senate putting out a resolution to end the war were emblematic of the divisive times. While Cochran said some saw it as an important statement, others saw it as useless. As people began to see SGA as less influential on campus, participation in elections dropped and students saw value in other avenues of influencing campus life in big organizations such as the Residence Hall Association and Panhellenic Council.
"From my perspective the student government sort of lost its influence on campus, " Cochran says.
---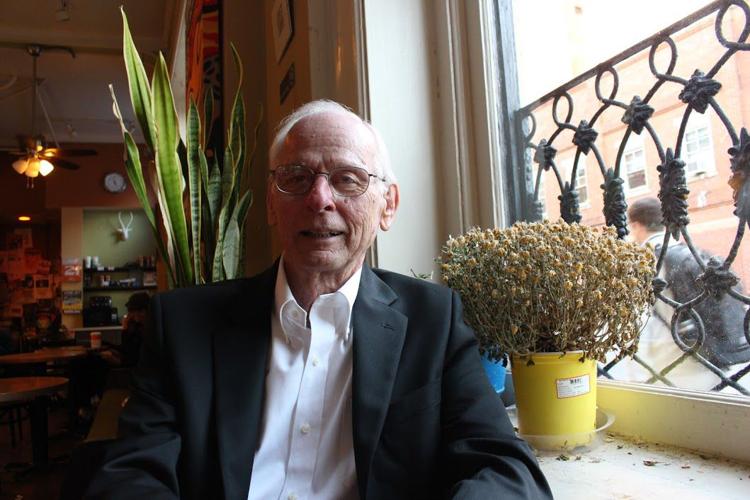 ---
SGA elections began to show signs of this loss of credibility with the emergence of joke candidates such as "The Unknown Candidate," a man who ran with a bag over his head with the campaign promise to reveal his identity upon election, which he did. This culminated in the Abolitionist party, who ran on the sole platform of holding a referendum to abolish SGA.
Following the Abolitionist party's win in the 1979 SGA election, the newly elected president Harold Mulherin, now a finance professor in Terry College, followed up on his promise and called for a referendum to abolish SGA, which passed.
"He won the election, was true to his promise, held a campus referendum and the student body voted for student government to be abolished," Cochran says. "They came in, turned off the lights and they were gone."
Dean of Students Bill McDonald, who currently serves as a faculty advisor to SGA came to the University of Georgia during this temporary hiatus.
Though SGA was gone, Cochran says its function remained necessary, and was thus fulfilled by a collection of organizations and institutional processes that formed a disconnected, de facto student government. Administrators were required by university statute to fill seats on the university council with students.
"Even way back then when I wasn't an advisor for SGA I thought was a mistake because other groups started filling the gaps but they weren't elected groups," McDonald says. "I think it is immensely important that you have that kind of representation whether students and other folks recognize it or not"
Often major organizations such as RHA and Panhellenic council were consulted on matters of student concern such as fees to hear the voice of the student body, a role once and now again filled by SGA.
McDonald says that this issue of SGA's disputed credibility and efficacy is something that inevitably all governing structures must face. Regardless of the causes, he believes there will always be skeptics and disinterested constituents, admitting that he himself fell into the latter category during his undergrad at the University of North Carolina.
"Any political structure, SGA, Congress, SGA exec, our exec in the country, there's a whole lot of people, because of their privilege or because of their disinterest look at those things with a skeptical eye. No matter how much our SGA tries to be credible some people are going to look at it as not needed."
Due to this inevitable need, SGA was reinstated in 1987 when a group of students petitioned the incoming university president Charles Knapp, wrote a new constitution and held a new referendum that ended in favor of the new modern SGA. The new constitution contained provisions such as a quadrennial vote of confidence to continue the organization and a requirement that senators and executive board members be full time students in good academic standing to avoid what Cochran described as students becoming "full time politicians," dropping most if not all of their classes after election.
"I truly believe [the founding students] had looked back and saw the errors that had been made and tried their best to correct those," Cochran says.
The rest is, of course, history. The constitution ratified in 1987 began the new era of UGA SGA, wherein the organization did what it needed to establish credibility and best serve the UGA community under the guidance of the many students who would flock to the newly revived organization and their faculty ally, assistant VP for Student Affairs Tom Cochran .
"I can't tell you how proud I am when I go to an event… to see the student body president there speaking," Cochran says. "To me it also speaks to how far student government has come."
Though Cochran no longer watches over SGA, the organization remains heavily integrated into the administrative processes of handling students. As such, their advisors and colleagues are many, and Dean Bill McDonald says this continual involvement is what breeds the credibility and respect that the current institution enjoys.
To maintain this credibility, McDonald says that SGA members actively solicit the concerns and views of students so that they remain in touch with the issues facing students not only in their constituencies but all across campus. McDonald says he challenges all SGA members to conscious of all the dimensions of their work, how change is implemented and who it will effect today and in the future.
"To be credible, SGA pays attention," McDonald says. "At times they've challenged the athletic foundation on the way foundation was doing tickets … or working through the withdrawal system. Students once only had four withdrawals and SGA negotiated that or more recently working on the calendar to meet current needs so they stay credible by dealing with current issues."
Whether at SGA's high level of influence on campus and the surrounding community today and at the lows the organization faced at its abolition, SGA's supporters can all agree: its role is an essential one that, when utilized well, makes it a powerful agent for positive change.
"It is the institutionalized voice of students, and I think a lot of students, just like a lot of U.S. citizens, don't pay attention and don't advocate for their needs and their rights and other things to be talked about and SGA is the group [to represent them]"
Building A Better Bulldawg: SGA looks to the future
Looking back on the ebbs and flows of SGA history, the various parts of SGA history can come together in mutual pride in the current state of the organization going forward.
"I would very seriously hope and wish that the student government 20 years from now would say that they built upon the work of everyone that has come before them," Keen says.
McDonald's sentiments echo Keen's to a certain extent, with the Dean saying that he expects SGA to look much the the same as it does today. McDonald envisions an SGA that will continue on listening to students and enacting positive change, undeterred by the continual struggle against inevitable constituent apathy.
"I believe that SGA will still be very similar 20 years from now I still think there will be an elected process and students running on philosophical platforms ... The issues, who knows," Mcdonald muses.
Gaines and Cochran, the alumnus and architect respectively, share similar sentiments about SGA's position in on campus now and for the foreseeable future.
"SGA has the opportunity to be a partner and a resource. If you have a concern no matter what it may be...reach out," Gaines says. "The reality is when you're involved with SGA you have the opportunity to work with every aspect of the university"
"I think student government is one of the best vehicles we have of having student opinion weigh in in the process. Not that SGA is always going to be right. Tom Cochran was not always right," Cochran says. "It's important that it's there… I think that's how we arrive at our best decision."