The University of Georgia's Class of 2024 experienced a first year like none ever before. With new obstacles in place affecting students' learning, mental health, campus involvement and friendships, first year students have adapted on their own and found a way to transition from high school to college.
"We are a very special crop of high school graduates and college freshmen during this time, and no one else really understands this as intimately as we understand each other," said first year student Megan Erasumus.
The Red & Black connected with five freshmen to reflect on how the coronavirus pandemic impacted their first year experience at the UGA.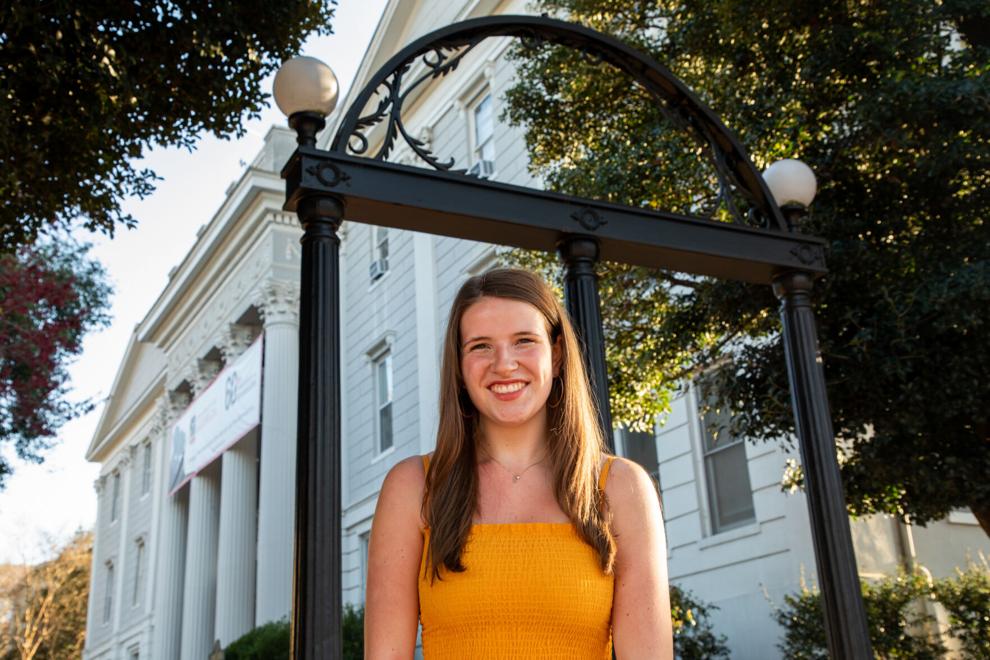 Megan Erasmus remembers thinking the pandemic would conclude before the start of college. As colleges decided whether to hold classes virtually or in-person last fall, Erasmus was indecisive about her plans for the future as well.
"I seriously considered taking a gap year just because is it worth it to spend this time and money on something if it's just going to be online?" Erasmus said.
After UGA announced its plan for hybrid classes, Erasmus decided, "some college was better than none."
Erasmus found attending college during a pandemic not only impacts how the students meet for class, but also how it takes an emotional toll on the students.
"I think having to cope with your normal, everyday life and also watch this huge historical event take its toll on everything around you is incredibly draining emotionally, especially at a time where you're at college and so many things are changing," Erasmus said.
Erasmus had this advice for all fellow students, not just her freshmen peers:
"Work hard and be nice. Sometimes that's just all you can do," she said.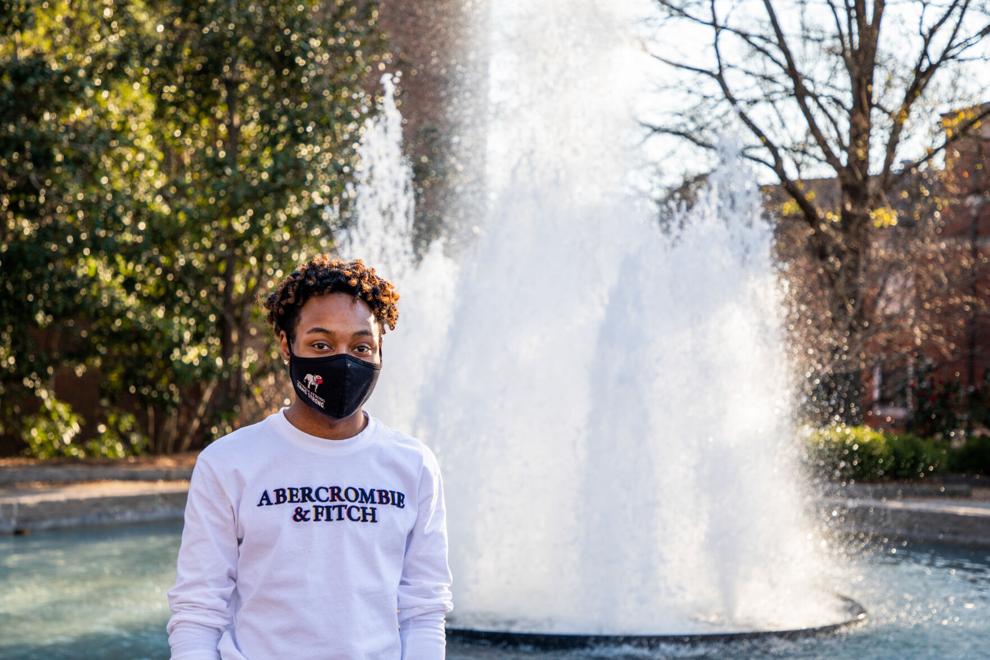 Since UGA suspended its in-person Campus Visiting Experience, Terrell Roberts had never been to campus before attending last fall. He said his lack of expectations made him nervous.
Once at UGA, Roberts wanted to get connected through organizations but felt overwhelmed by the number listed online.
"I still feel as if I hadn't found all of them that may pique my interest simply because they're not on campus to say, 'Hey, join here or sign up here, if you're interested,'" Roberts said.
Roberts overcame the challenge of building new friendships during a pandemic through organizations such as the Summer Bridge Program.
"I thought that it would be hard trying to meet new people here because of the pandemic, but honestly, it was easier than I thought it would be simply because I joined some organizations over the summer that we met virtually," Roberts said.
Roberts offered this advice for fellow first year students:
"In the end, just be responsible with everything you do and have fun because this is an experience ... a lot of people can't get," said Roberts. "I think you should take advantage of all the opportunities and experiences that the University of Georgia offers."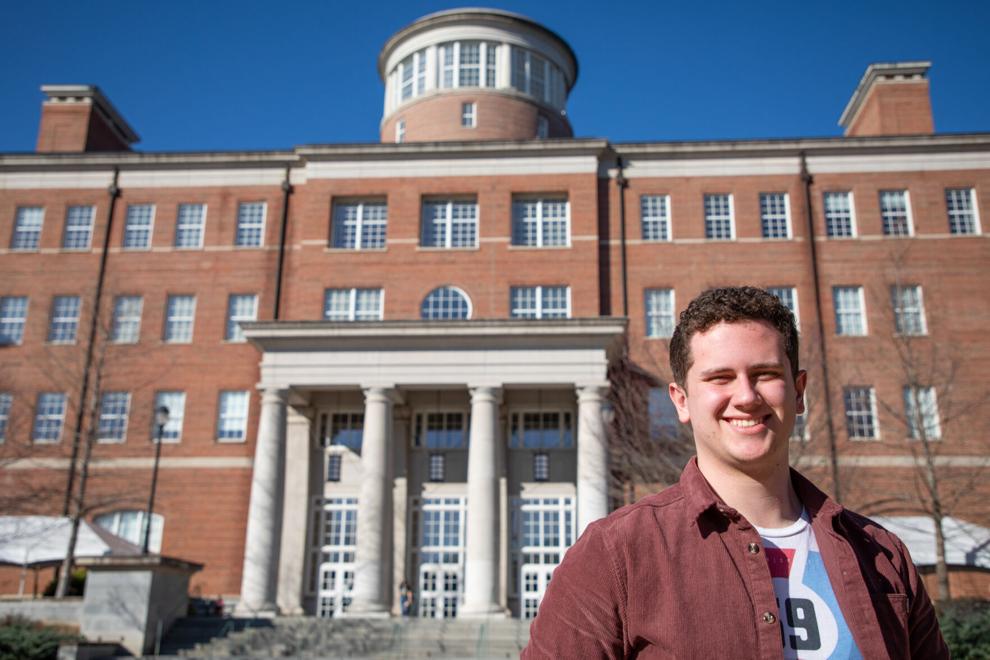 While Hampton Tiller was still attending high school this time last year, he hoped everything would be back to normal by the time he went off to college.
"I was a little bit let down because I had heard so much about what your freshman year is supposed to be like and all the things that we would normally be doing, then I didn't get to do them," Tiller said.
One of the biggest challenges Tiller has faced his first year of college is online learning. Since Tiller was able to take more in-person classes this semester, he noticed a huge difference.
Tiller has found that the best way for him to deal with the many obstacles brought on by the pandemic is to find an excuse to get out of his dorm room. He explained that going to the gym to exercise as well as driving around town learning the streets of Athens, "makes it feel closer to the way it should be."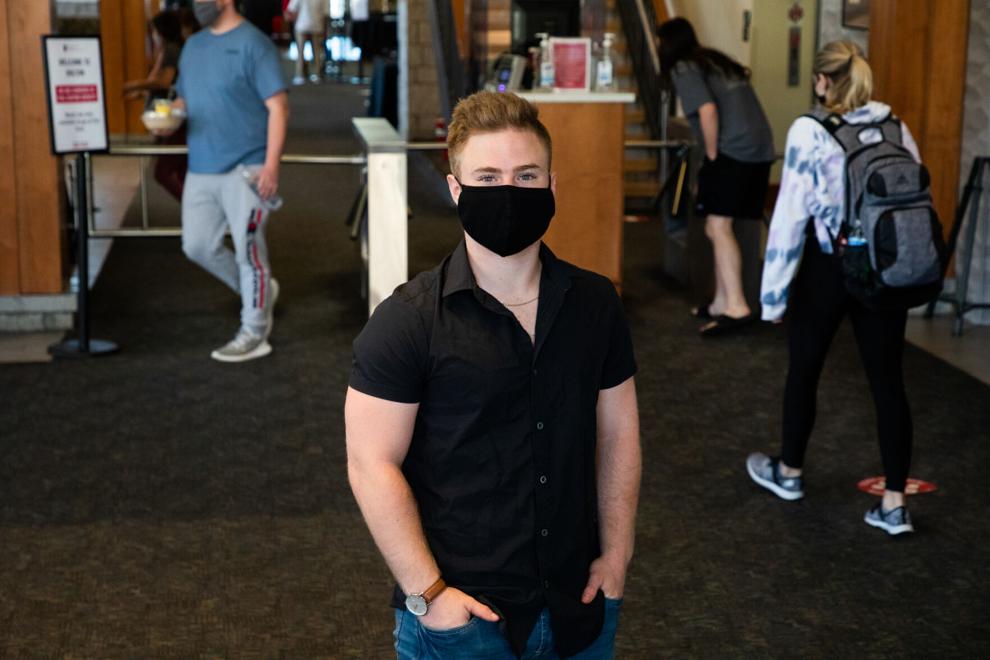 As William Watson looked ahead to college, he was excited to participate in intramural sports and clubs. When it came time to attend UGA last fall, many intramural teams and clubs were canceled or held virtually due to the ongoing pandemic.
"I wanted to do flag football, basketball and some kind of music club," Watson said. "I didn't really have an extensive knowledge on what there was to offer, but I didn't even really bother looking once everything was canceled."
Since there were not as many events and organizations taking place in-person this school year, many first year students like Watson found it difficult to make new friends. Watson took advantage of his classes' group chats to meet new people and build friendships.
Watson offered this advice for fellow first year students:
"Do what you're comfortable with in terms of how safe you want to be but try to get out of your comfort zone in other ways," said Watson.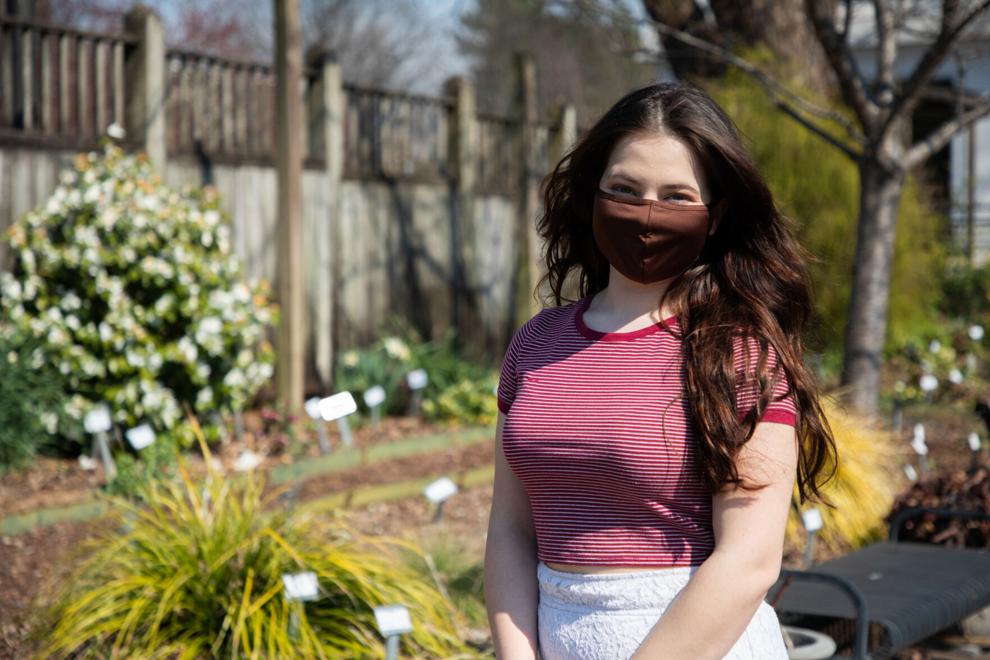 Kayla Hanken described her experience of transitioning from high school to college as "nerve-wracking." With one of her close family members going through chemotherapy last fall, Hanken felt uncertain about her and her family's safety as she went off to college.
"Am I going to get it and bring it to my family?" Hanken said. "I wasn't sure how safe people were going to be or how safe it was going to be."
Throughout her first year, Hanken noticed how the pandemic has affected her peers' mental health.
Hanken offered this advice for fellow first year students:
"Definitely reach out to friends that you trust and if you can reach out to the UGA services, they have so many options that you can get help," Hanken said. "Think of the future and consider that maybe next year we'll get the chance to do the freshmen experience if you didn't really get a chance to."