Vernon Thornsberry's artistic journey began in New Orleans in an old tin shack with no electricity. He was forced to paint by candlelight with white socks on his hands on colder nights so his hands didn't freeze while painting.
Thornsberry's lack of money and strong will to learn how to paint the human figure led him to make do with whatever he had available. Thornsberry used pieces of paper bags twisted together to paint the eyes on his portraits, dirt and grass to make his sculptures and his friendly, talented personality to trade his skilled labor for studio space, electricity and instruments.
Thornsberry's inspiration doesn't come from getting a reaction out of others and is content making the work simply because he enjoys it, he said.
"I share my art with everybody who accepts it," Thornsberry said.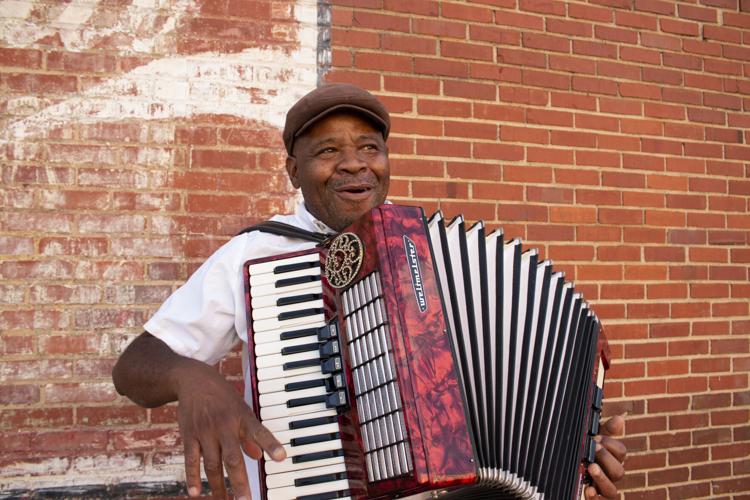 Thornsberry's desire to do creative work began as a young child. He recalls his elementary school in New Orleans where he said "the school took us to the museum in City Park and oh boy, I could stay there all day long and look at the art, and I said one of these days I'm gonna be like that." Since then, Thornsberry's talents and interests have continued to evolve.
Most of Thornsberry's stories seem to center around a cup of coffee. Vacation was a foreign concept to Thornsberry as he surrounded himself with his work and remained content in familiar spaces that smelled of coffee or paint. Thornsberry recalls that his friend Rick Hawkins, who Thornsberry refers to as "Rick the Printer," recommended that Vernon go to Athens for vacation.
Making Athens home
Thornsberry quickly found a place that felt familiar to home at Java Coffee House on Meigs Street and Prince Avenue where he served coffee. The quiet nature of Athens paired with the vibrant music scene, places to dance and a kind community has kept Thornsberry in Athens.
As he reminisces on what Athens used to be in the late 80s, Thornsberry said, "I think they tried to turn this into a retirement town, so they stopped all the parties. We used to have dance parties on Barber Street."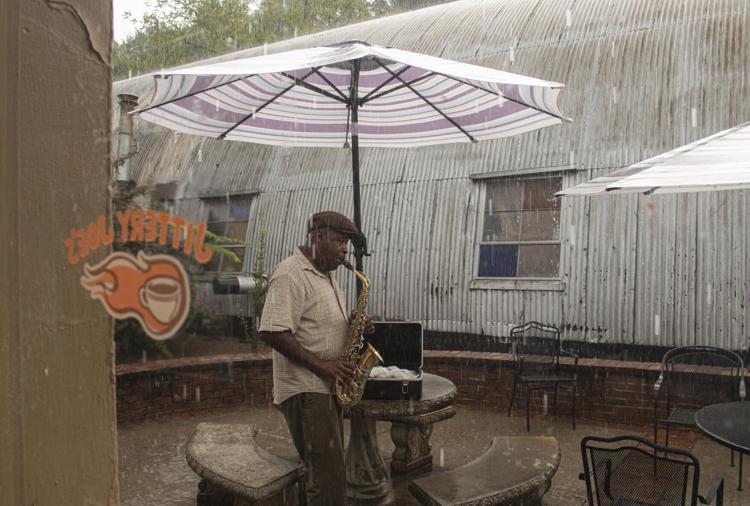 Vernon's passion for creating his art has provided him the drive to find and trade his skilled work for studio space. His humility and ability to speak to anyone he comes into contact with have supported his artistic lifestyle. Today he delivers Jittery Joe's coffee beans on his moped around Athens, and was recently able to use an extra room at the Jittery Joe's roaster as his recording studio for his newest album.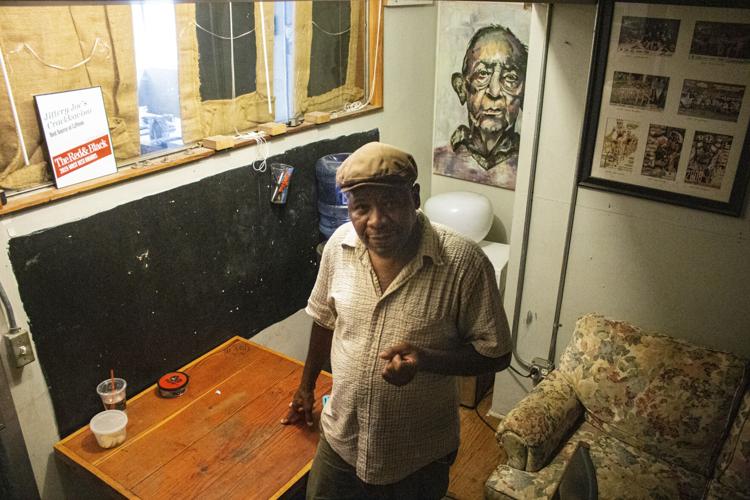 A multidimensional creative
Thornsberry's creative activity is not limited to the canvas.
"I always wanted to play. I believe it's all in you, but I was too poor to get an instrument," Thornsberry said. "I borrowed this Canadian woman's sax and started learning it, then I started learning the flute, then I started beating the chairs in the coffee shop, 'Cha ch ch chch ch ch' with a drumstick."
All the instruments Thornsberry plays are self-taught — from the saxophone to harp, playing twelve in total.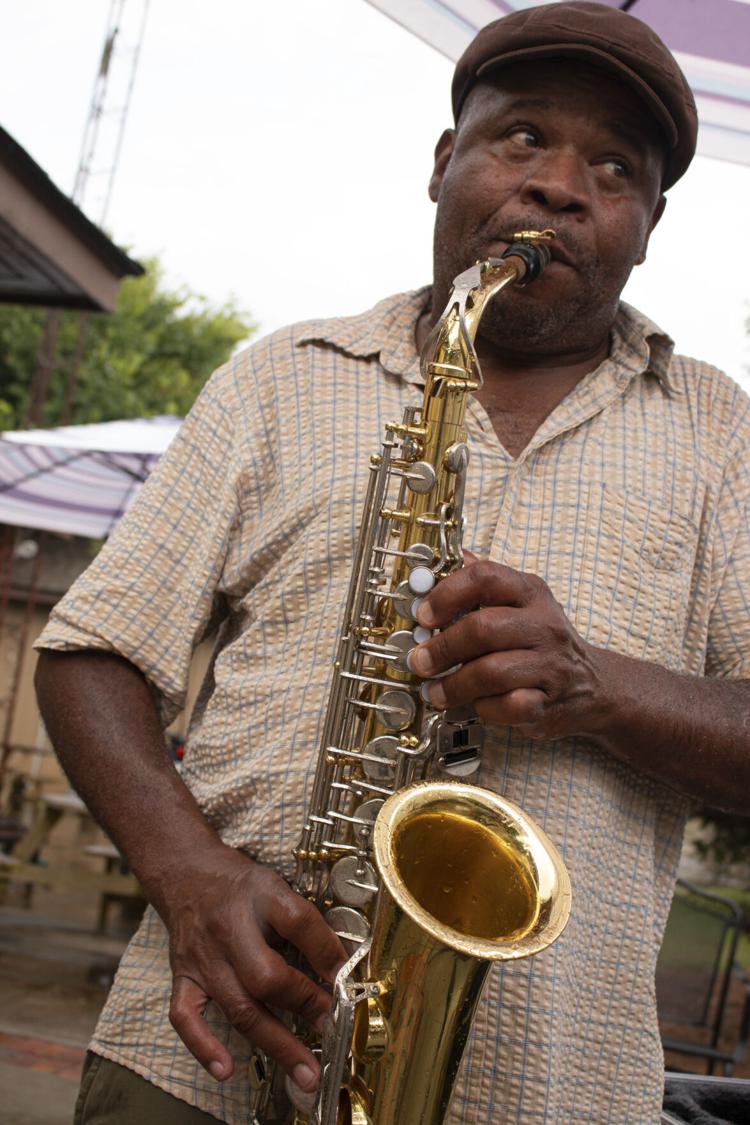 Thornsberry has always kept busy with a diverse line of work. He has worked in a grocery story, as a carpenter's assistant, scaled ships and washed dishes. More than 30 years later, Vernon maintains a long list of work and hobbies.
His night-owl schedule starts at 3 p.m. delivering Jittery Joe's coffee beans or baking cakes for The Grit, and usually ends around 7-9 a.m. after he has played his instruments and spent time making art.
Thornsberry said he has always been this way. When he moved to Athens and started to learn how to play the horns, he said, "I would hang out the window at five in the morning and blow my trumpet, and play saxophone on Meigs Street and people would tell me 'shut up!'"