If you're looking for a taste of Paris without leaving your home, try your hand at these delicious, simple choux pastries. 
Ingredients 
½ cup of unsalted butter, cut into cubes (to melt quicker)
½ cup of water
½ cup of 2% milk
¼ teaspoon of salt
2 teaspoons of granulated-sugar
1 cup of all-purpose flour
4 large eggs, beaten
Egg wash (1 egg beaten with a tablespoon of water)
Cream, chocolate or jam for filling as desired
Materials
Medium saucepan
Wooden spoon
Handheld or stand-mixer
Large mixing bowl
Baking sheet
Parchment paper
Pastry brush
Piping bag
Piping tip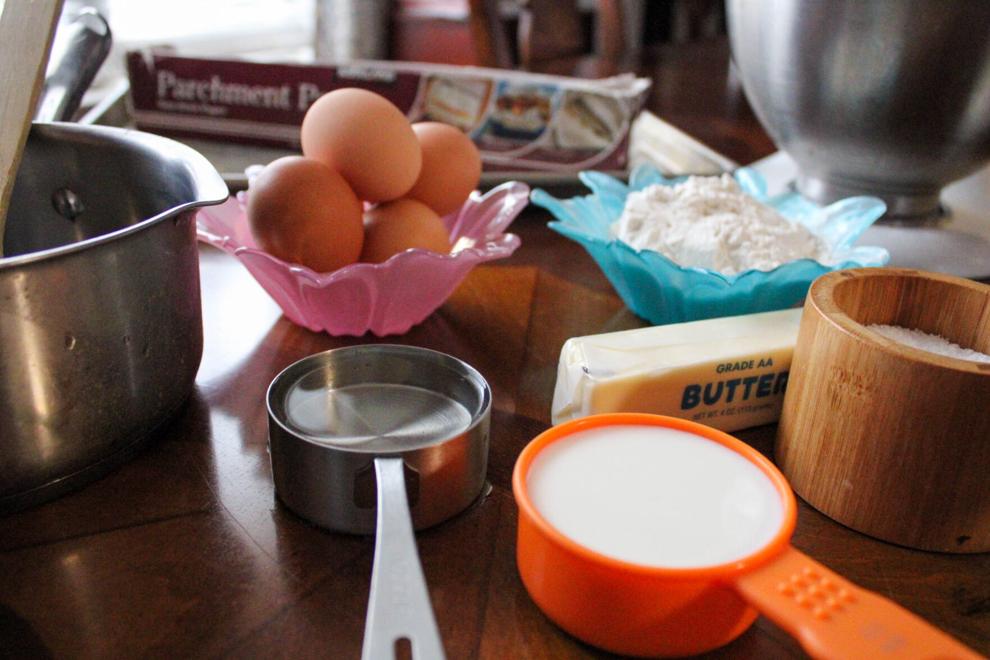 Directions
1. Combine the butter, water, milk, salt and granulated sugar together in a medium saucepan over medium heat.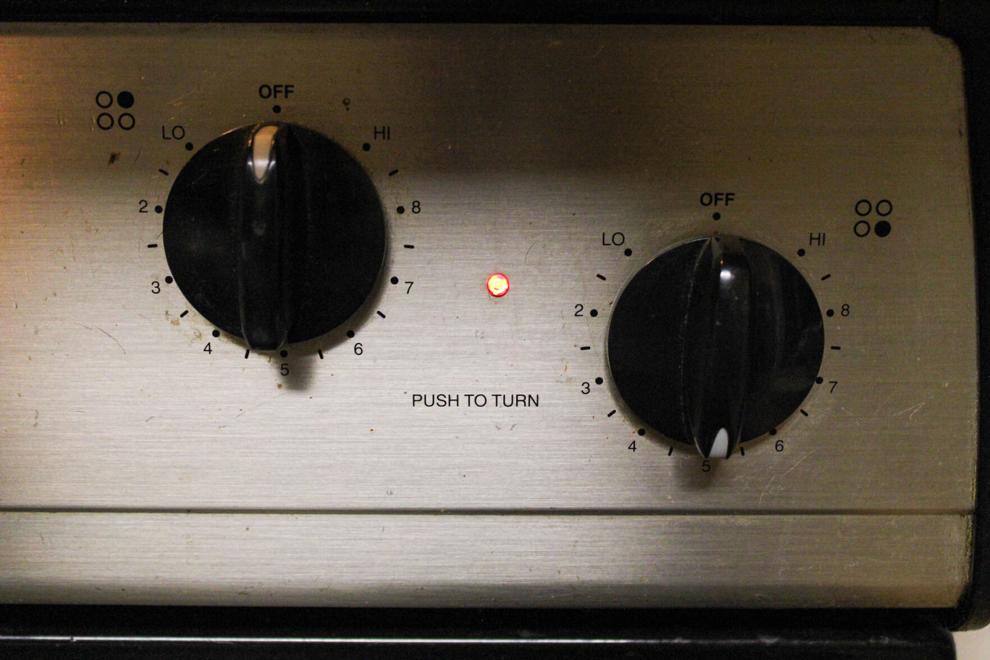 2. Stir until the butter has melted. Bring the mixture to a simmer.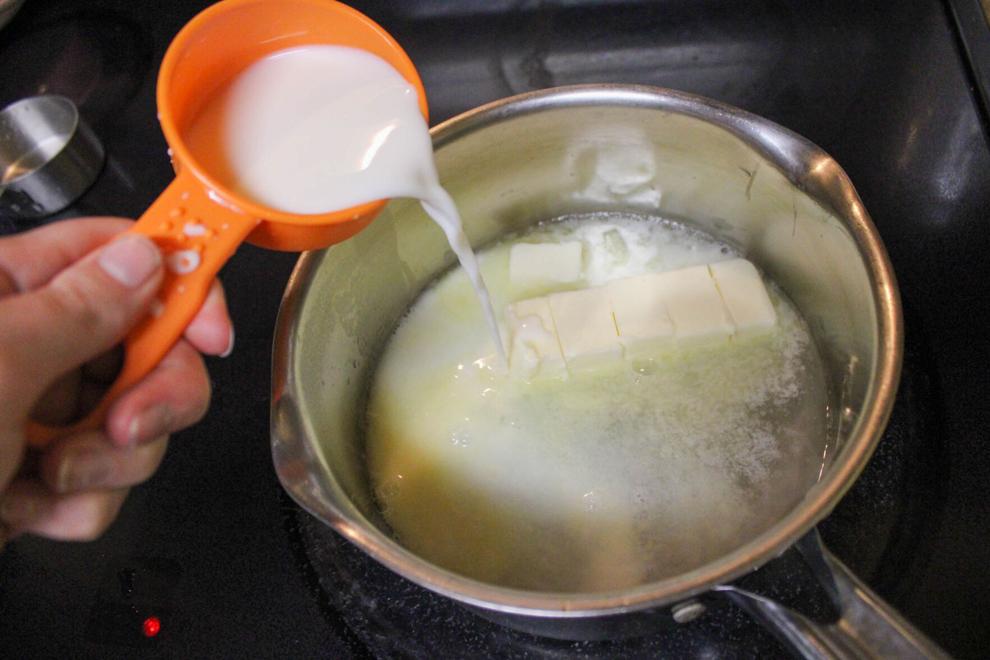 3. Once simmering, reduce the heat to low and add the flour. Stir until the flour is completely mixed and it forms a dough.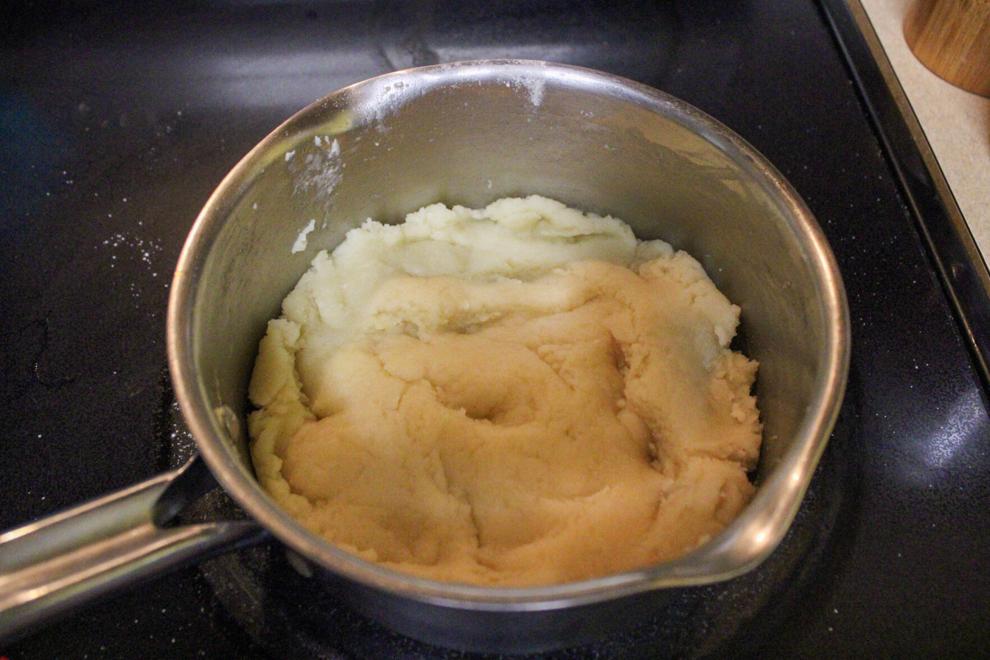 4. Remove from the heat, transfer the dough to the bowl of a stand mixer and allow the dough to cool.
5. Preheat oven to 400 F.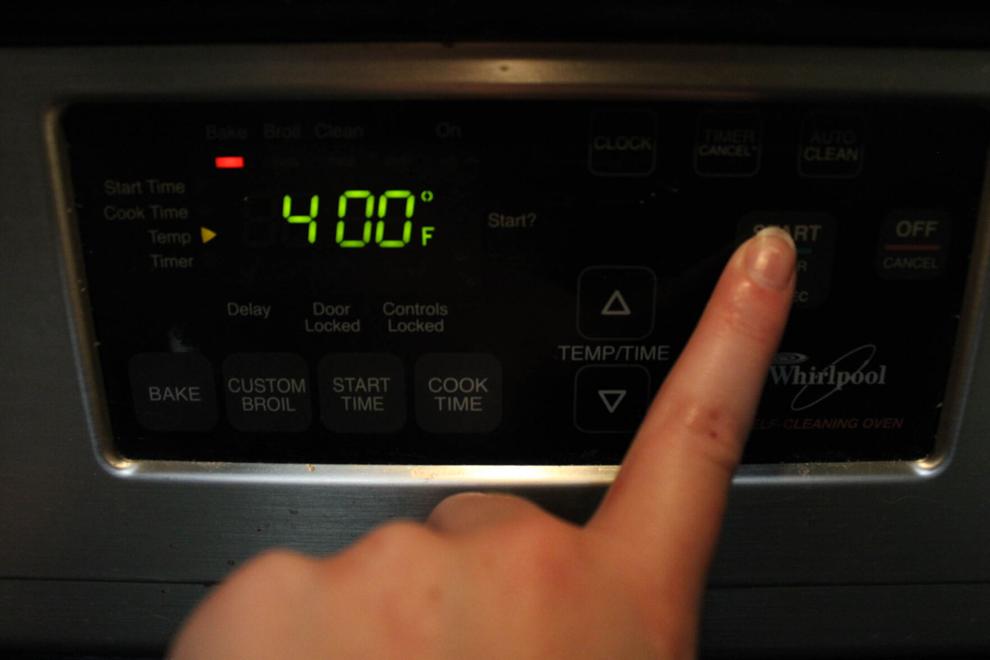 6. With the mixer running on a low speed, slowly add the eggs in three to four separate additions while watching the texture closely.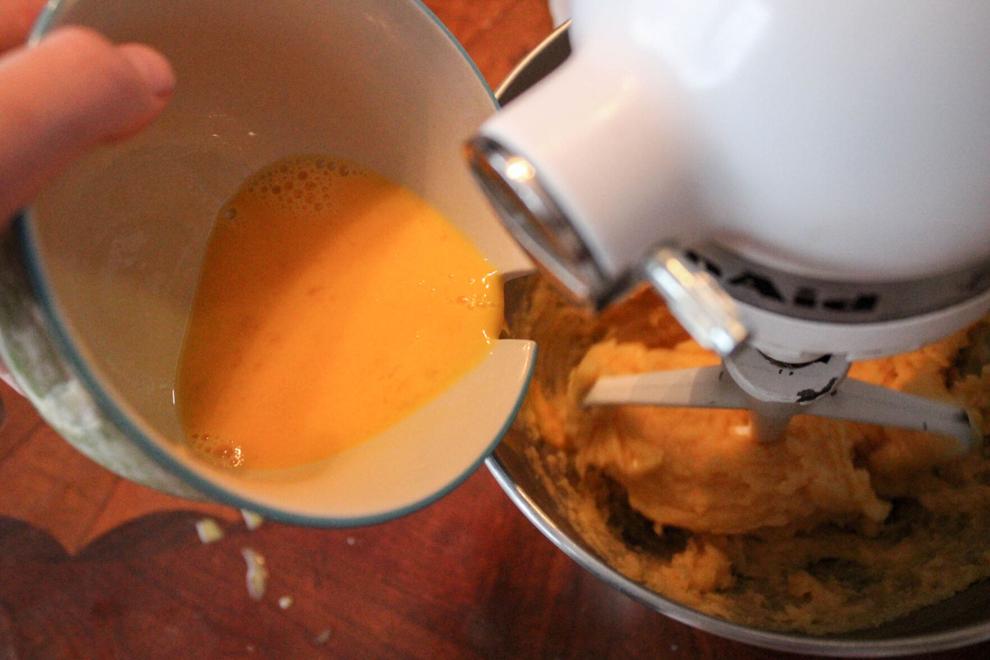 7. Stop adding beaten eggs when the dough pastry is shiny, thick and smooth.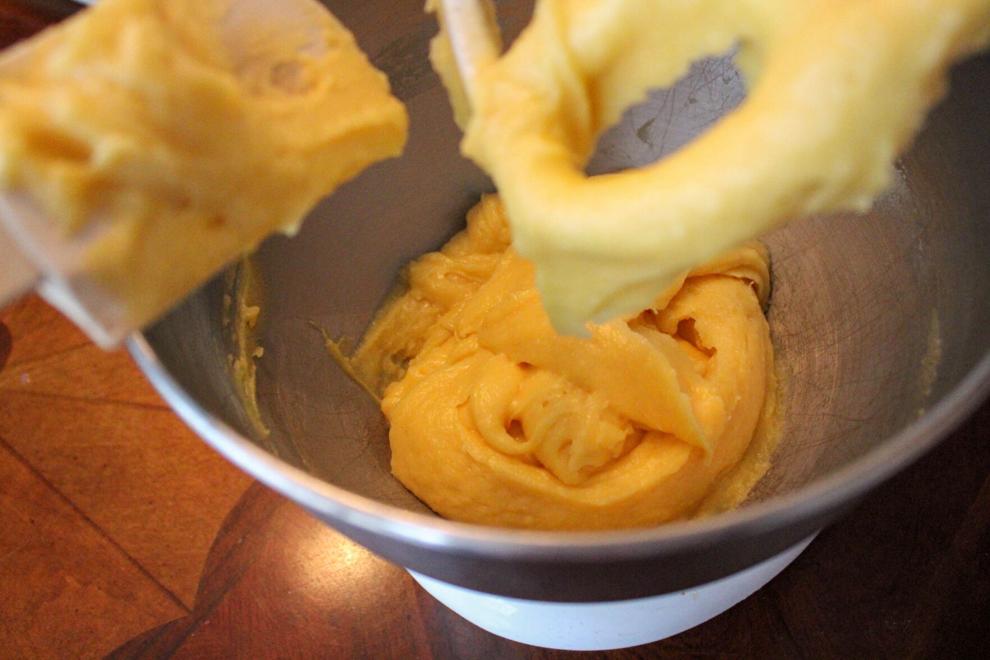 8. Line baking sheets with parchment paper, then stuff the piping bag with pastry dough.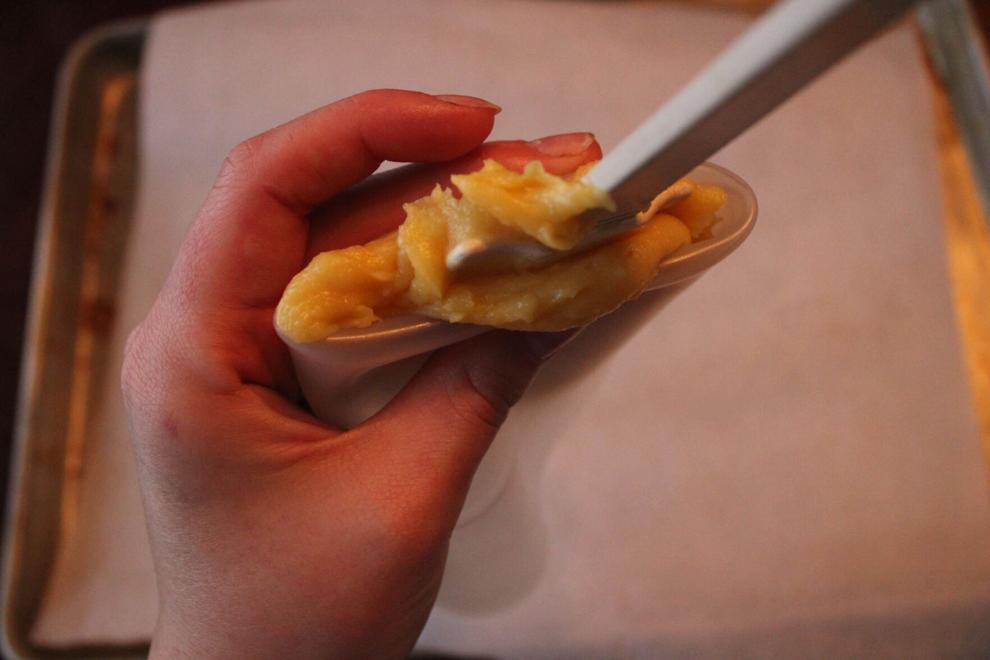 9. Pipe 2 inch mounds.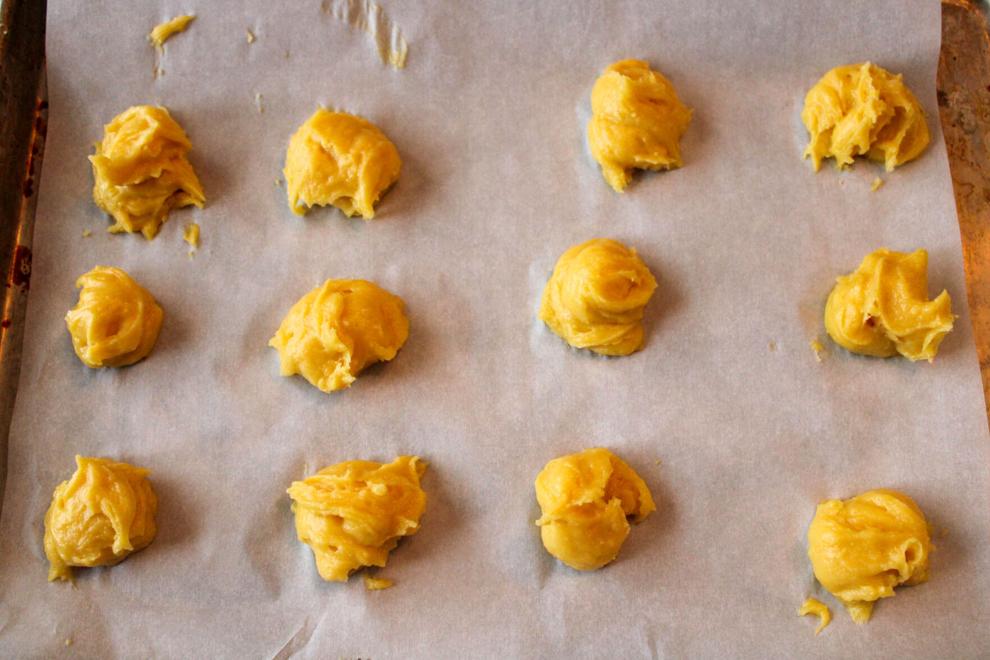 10. Use a pastry brush to lightly brush the egg wash over each mound.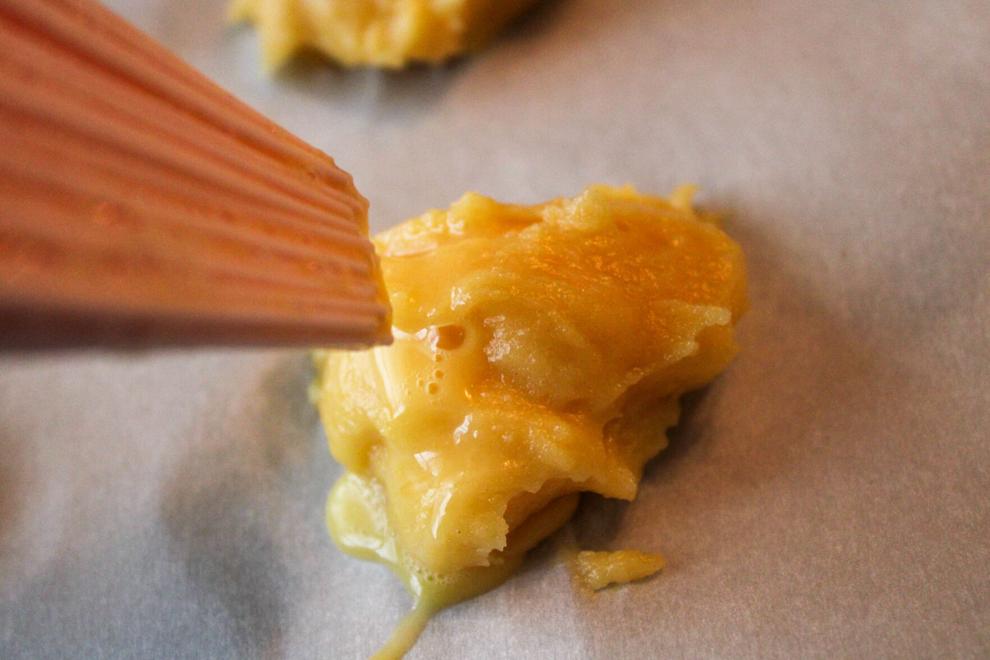 11. Bake in the oven for 20 minutes, then reduce the heat to 350 F and bake for 10 minutes.
12. Remove from the oven and transfer to a cooling rack. Allow the pastries to cool for at least 10 minutes before filling them with any desired cream, chocolate or jam.