Whether you're looking for a way to relax or something to break up the work-from-home grind, you can follow along as local yoga instructor Dustin Valenta leads a 15-minute yoga sequence. 
1. Grounding and centering for 5 breaths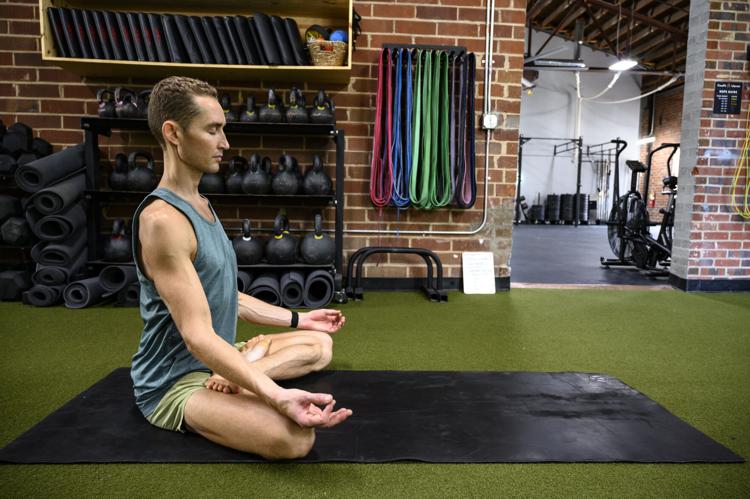 While sitting with your legs crossed or on your knees and heels, think about opening through your chest and ribs with a long spine.
2. Lateral stretch with neck release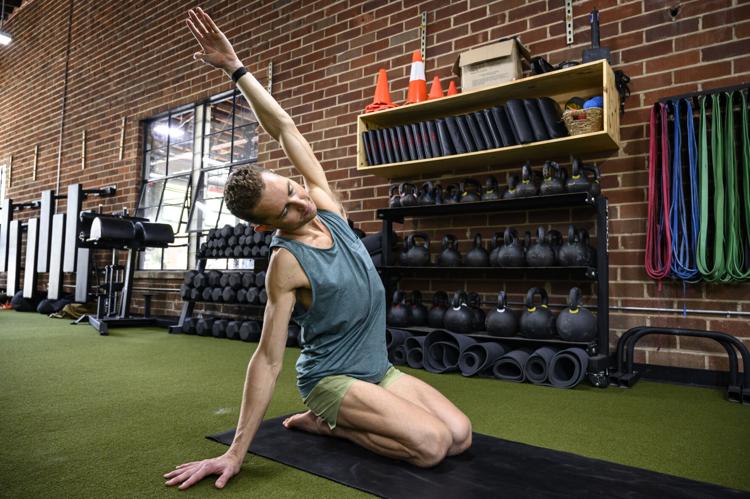 From there, come to your knees and sit on your heels. Letting your neck relax, take one arm up and over your body. To get a deeper stretch, you can bend the elbow of the hand resting on the ground, but remember to keep your butt connected to your heels.
3. Supported back bend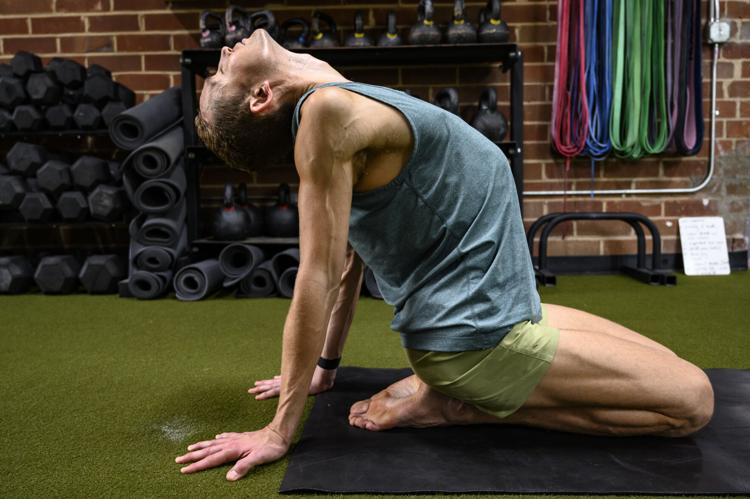 Bring your hands behind you with your fingers facing away from you and think of inflating your upper chest. Let your head go back if you're comfortable with that. 
4. Active child's pose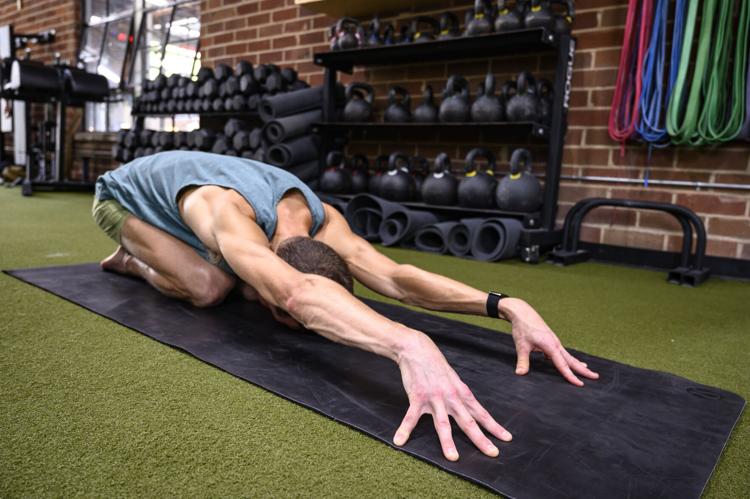 Stretch your hips back to your heels as you stretch your arms forward and let your head try to touch the floor. 
5. Downward dog
Plant your palms and push your hips up. You can peddle your heels, bending each knee and sway your hips side to side. Pull your belly in and rib cage down while moving your head as if trying to look at your navel.  
6. Twist from downward dog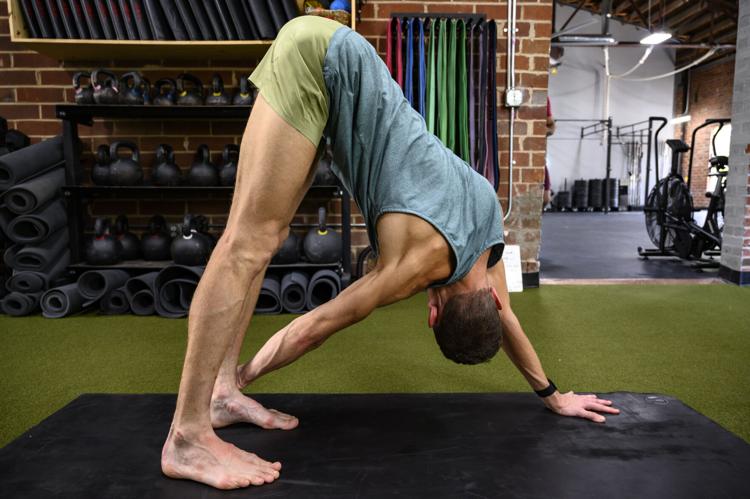 From downward dog, keep one hand planted on the floor and bring the other through the center to grab the outside of the opposite ankle or calf. Try to keep the hips level and move your chest and head to look through the space between your hands. 
7. Lateral stretch
Slowly move back to a standing position. Bring your shoulders down and raise both arms out and up. Interlace your fingers and stretch up, then to each side.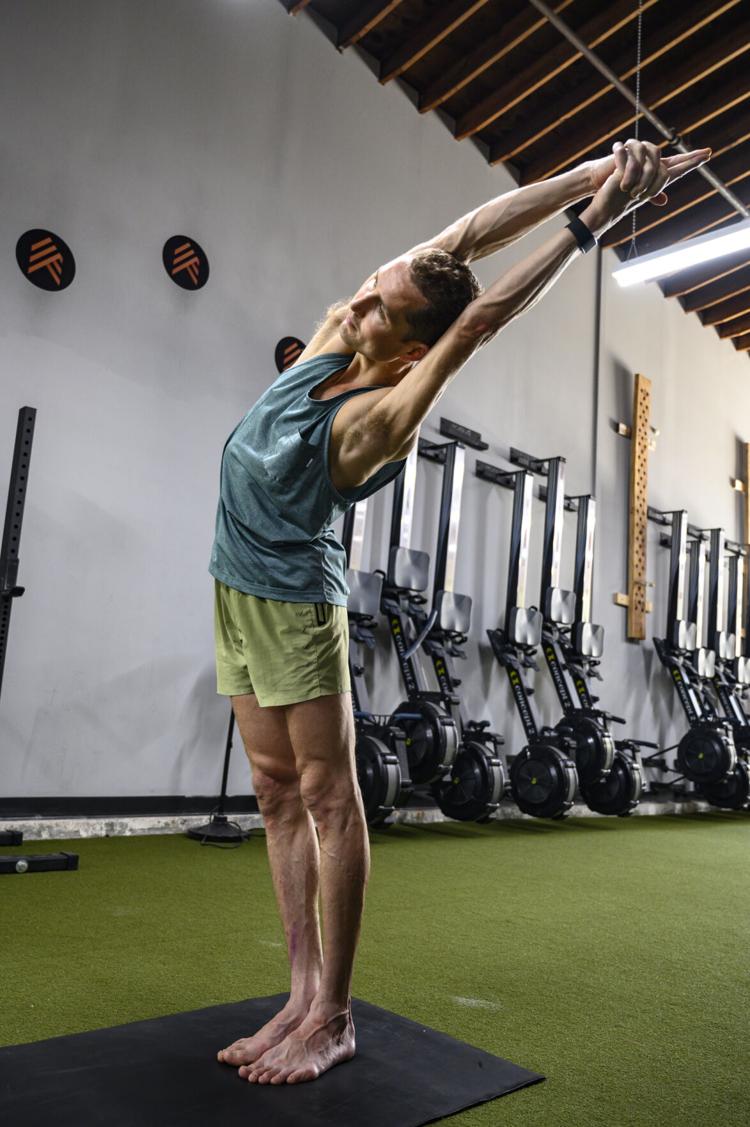 8. Standing back bend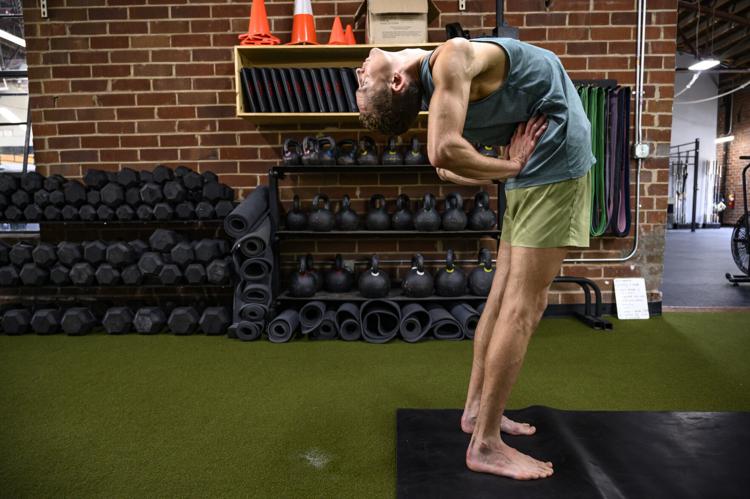 Release your arms down and bring them behind you to your lower back. If you can, put your fingers up and thumbs together. Squeeze your elbows in and shoulders down. Lift you chest and reach your chin back as you're able. Remember to pull your belly in. 
9. Forward fold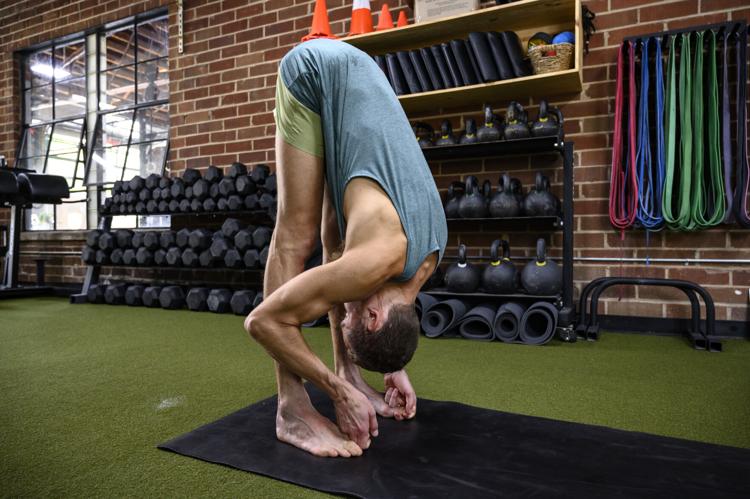 Place your feet hip-width apart and fold forward to grab your big toes. Bend your knees if needed to wrap your elbows around your calves and lengthen your spine. Try to connect your stomach to your thighs and your chest to your knees. 
9. Spine twist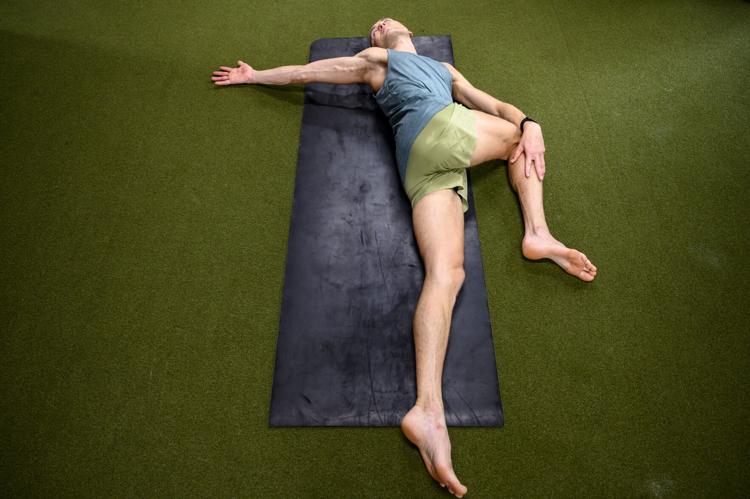 Slowly lay down on your back. Bend one knee into your chest, then rotate your knee across your body. Stack your hips and look away from the side your knee is twisted towards. 
10. Connect with breath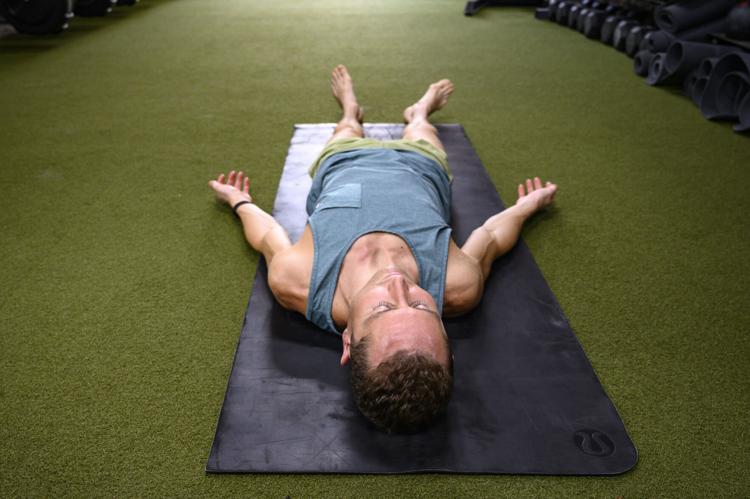 With your legs long and arms by your sides, you can close your eyes or find a soft focus point on the tip of your nose. Be still for five to 10 breaths.