A wood stove burns in Michael Gibson's studio, taking the edge off the cold, windy day outside as the beginning riff of "Jack and Diane" floats through the space. It smells like green wood and the ground is covered in wood shavings and sawdust.
All around the studio, shelves are packed tight with pieces of wood, rough-turned pieces that are drying and works in progress. Gibson's whole life has been about woodworking, from making sailboats in England, his home country, to creating extremely detailed pieces of wooden art.
"I like feeling the texture of the wood in my hands," Gibson said. "I enjoy thinking of an idea and putting it all together from turning the wood to piercing or woodburning it."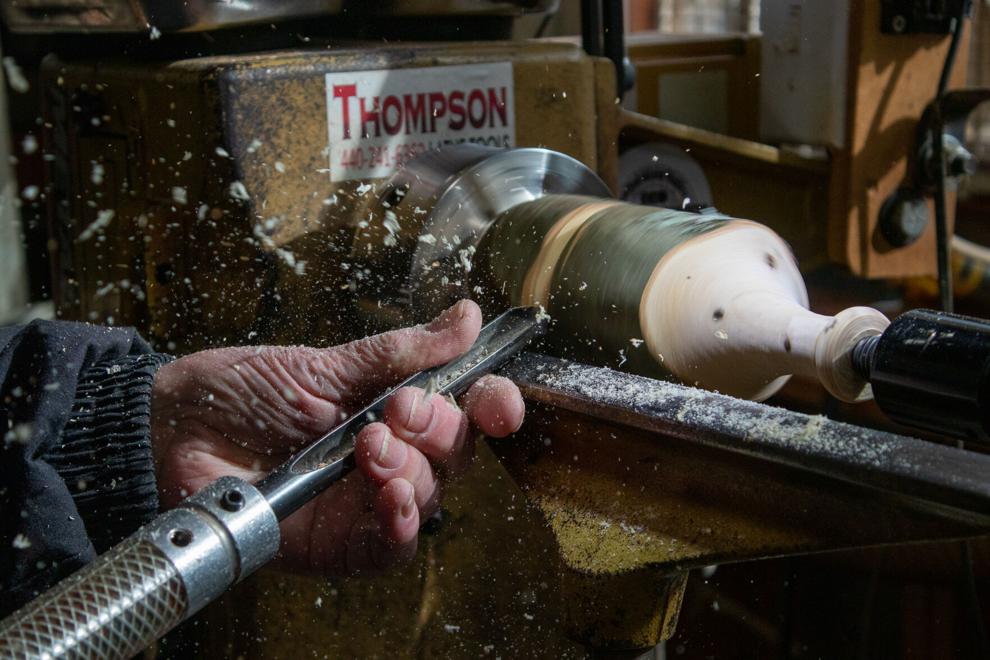 His lathe sits behind him, where he rough turns the wood, leaving it thick. He will put it away to dry for six or more months before making it thinner and piercing it to add designs.
Some of his most detailed pieces, like the abstract structures made from detailed wooden fall leaves, can take him up to a week to finish once the wood is ready.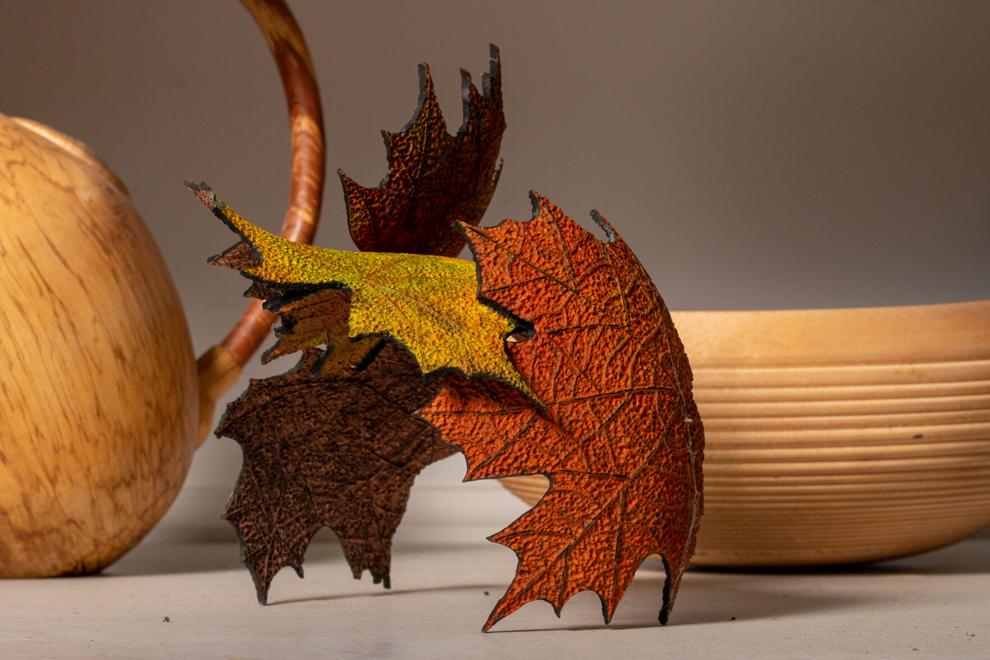 He only started doing this level of detail work a few years ago. His wood-turning hobby originally led him to begin making wooden teapots, a nod to his British heritage. When he first began the hobby, he got involved through the many wood-turning clubs in Athens and the surrounding area.
Today, Gibson's work has captured the attention of international collectors and his expertise draws students from around the world for workshops and private classes.
PHOTOS: Athens woodturner Michael Gibson at work