A crowd of 50 masked faces danced along as the four members of Cam and his Dam Jam Band performed a sold-out show in the "listening room" of Canopy + the Roots in Dahlonega last Thursday night, Feb. 18, 2021. The ongoing COVID-19 pandemic has created a long list of concert cancellations and closed music venues worldwide, but Cam Norton-McElroy and his band want to be on the forefront of the return to live events.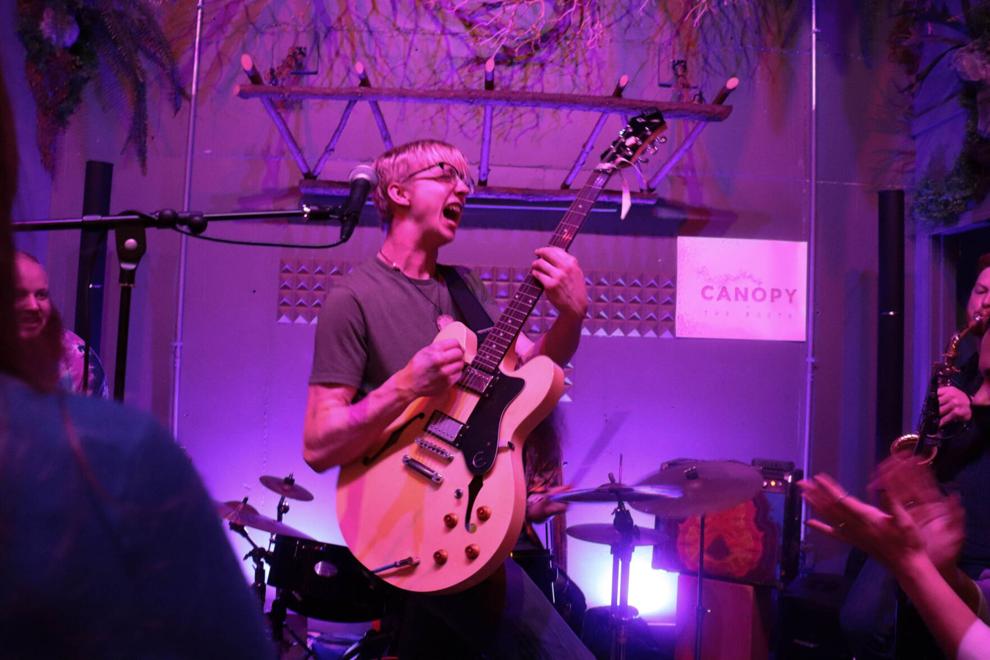 Although they are now based in Athens, the psychedelic jam group began in Dahlonega with only two members, bassist Garrett Gray and guitarist, vocalist and leading man Cam Norton-McElroy, in 2016 when they were Pi Kappa Phi fraternity brothers at the University of North Georgia's Dahlonega campus.
"We jammed one time with like four people and then after most of the people left, him and I were sitting across from each other and said … 'that works whatever that was,'" Norton-McElroy recalled.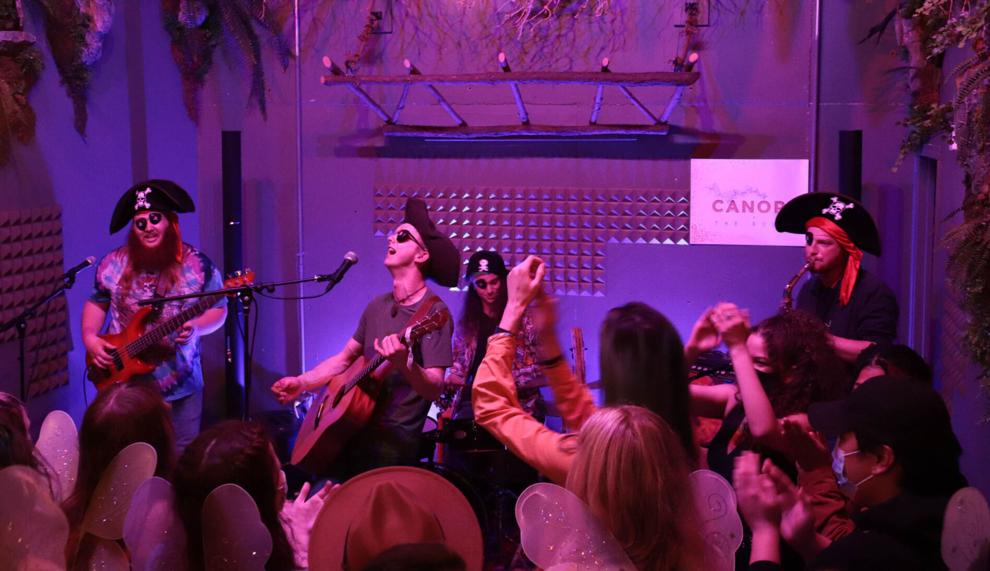 The pair moved to Athens in 2019 and met saxophonist and current UGA sophomore Brian Nichols. Nichols introduced himself as a "god-tier sax man" to Norton-McElroy, who happened to be his chemistry teaching assistant at the time.
"Fun fact, he actually had to be moved from my class because UGA was not okay with us playing music … when he was my student," Norton-McElroy said. Through Nichols, the band connected with their most recent addition, drummer and UGA sophomore Max Seldes.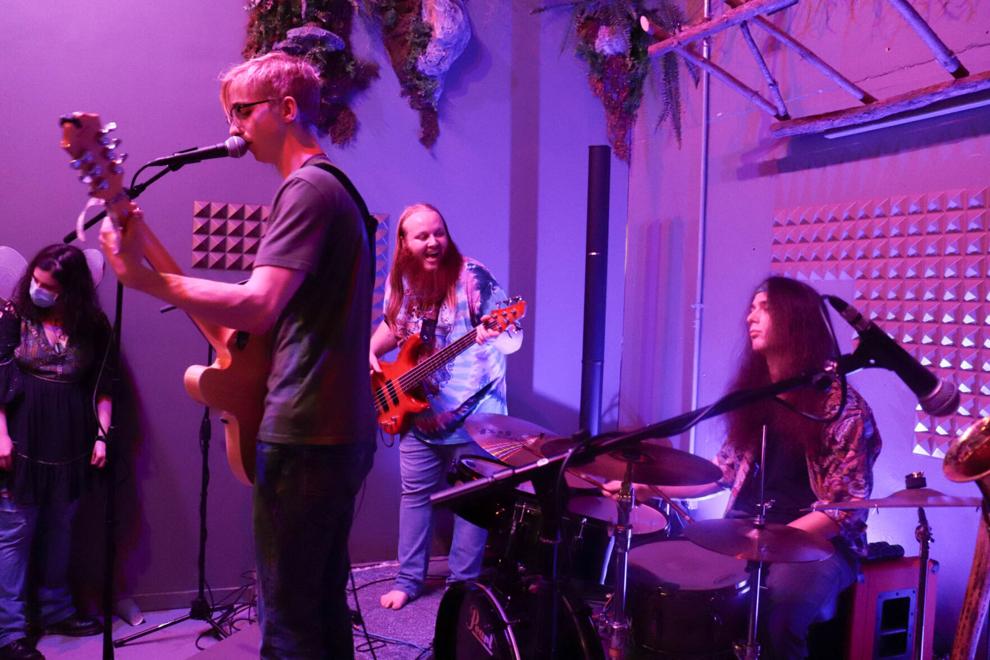 The group pulls influences from psychedelic rock, jazz and blues, creating an electric atmosphere that they believe is energized by a live audience, making the last several months difficult.
"Especially in a jam band, having the audience here is … a huge part of it. … So I've been looking for shows everywhere, and they're hard to find," Norton-McElroy said.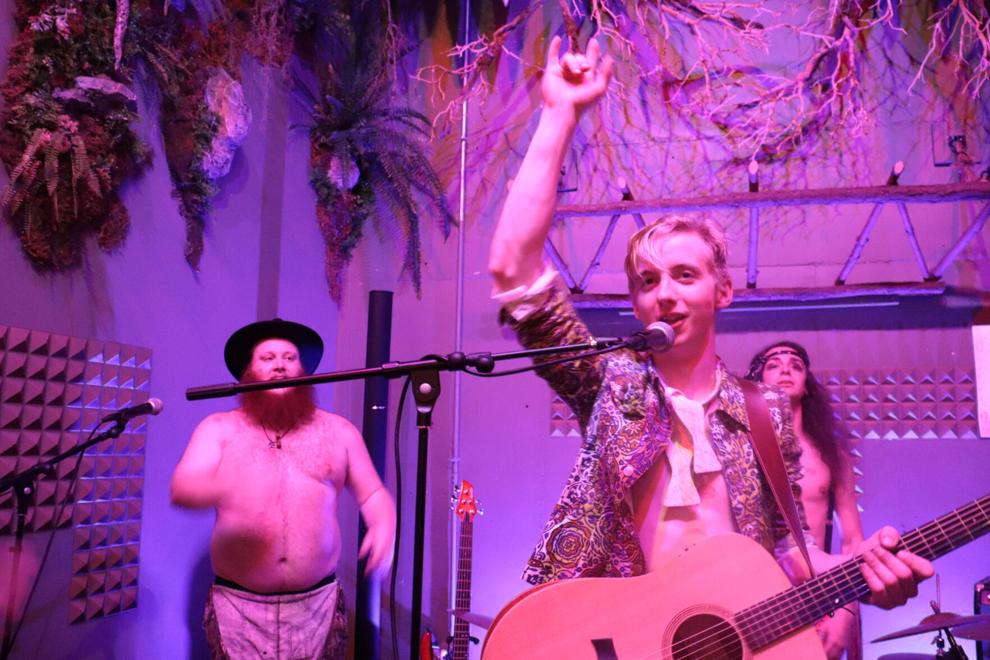 The venue the band played at, The Canopy + The Roots, required masks during the entire performance for everyone except the band and a temperature check before coming into the venue. The band is appreciative of these precautions if they mean the show can still go on.
The group all agrees that they can feel the excitement radiating from an audience who has not experienced live music in a long time, and they feel the same feeling of longing. Major performance venues in Athens such as the Georgia Theatre and the 40 Watt Club have had few if any events since the beginning of the pandemic.
"We're hungry, they're hungry … I've missed going out in downtown Athens and seeing all the local bands. … The bands miss playing and the people miss the music," Gray said.
The show itself took the bottled up energy from months without performing and translated it into an upbeat and lively two-hour set complete with two outfit changes, a visit from their manager in a banana suit and a lot of jamming.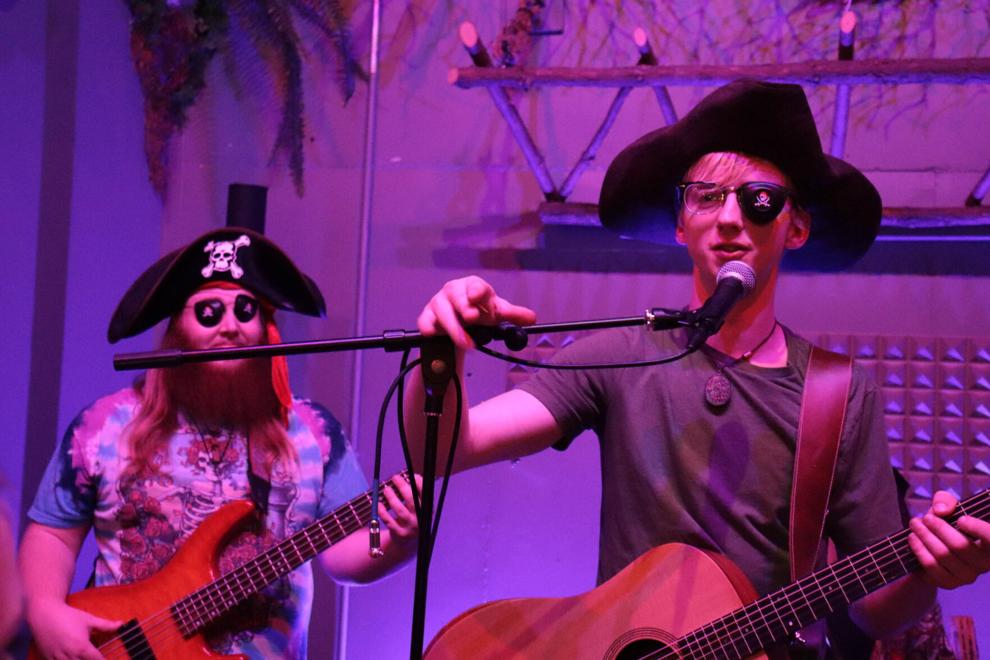 "If you like a damn good time, you'll like our band," Norton-Elroy said, a claim that demonstrates that the slow return to performing for Cam and his Dam Jam Band, and certainly other music groups, will at the very least be a fun one for performers and fans.
---
CORRECTION: A previous version of this article misstated Norton-Elroy was a UGA grad student.