University of Georgia math professor William Kazez is being investigated by the university's Equal Opportunity Office for multiple claims of alleged sexual misconduct with students. The Red & Black spoke with three UGA students who filed reports with EOO this semester. We also spoke to a prior student from a different university who alleged a sexually inappropriate interaction with Kazez in 1988.
Kazez, who was hired at UGA more than 20 years ago, is on administrative leave and barred from campus as the investigation continues. He officially stopped teaching classes on April 4, according to written instruction given to the math department associate head.
The Red & Black filed requests with UGA for records of every complaint filed against Kazez since 2000, but all cases against Kazez are currently restricted from access by open records requests because those cases are still open and are being investigated.
Lisa Anderson, an attorney at Atlanta Women for Equality, a nonprofit legal aid organization offering free representation, is representing four women in their EOO cases against Kazez. In addition to those cases, Anderson said she is aware of complaints made by a total of five people against Kazez this semester, all related to his alleged sexual misconduct.
Kazez declined to comment for this article and referred The Red & Black to his attorney, Janet Hill. Hill declined to answer questions about specific allegations, both during the beginning and final stages of The Red & Black's reporting process, but she said in an email that Kazez "adamantly denies that he violated UGA's [Non-Discrimination and Anti-Harassment] policies or acted unlawfully towards the students in question."
---
Initial contact with EOO
Sarah* said she can still remember crying out of frustration in the middle of Kazez's math class several years ago.
One day during her first semester in his class, she rode the elevator with him and broke down in tears because of her fear of failing. Comforting her, Kazez invited her to his office and told her he would be happy to help her, she said.
Sarah took him up on his offer and began to visit his office on the sixth floor of the Boyd Graduate Studies Research Center regularly. Sarah said Kazez waited outside of her classes and her office, always inviting her to come with him to work on her studies.
But while she was in his office, Sarah said the conversations always strayed from math. She recalls Kazez setting the office up so the two of them sat right next to each other. He would ask her to write on a board that he kept close to him, or sometimes in his lap. She said Kazez would compliment her, touch her face, hair, arms and legs and ask to massage her.
"One month [after crying in the elevator], he started to put his hands on my back," Sarah said. "At first, I [thought] it was that kind of weird, but it's not too bad. But later, he worked his way up to my breast."
During the fall semester of 2017, Sarah's friend alerted EOO that Kazez was demonstrating inappropriate behavior toward Sarah. Sarah told this friend that she felt uncomfortable when she went to Kazez's office alone, and the friend said Sarah gave "a lot of clues she was a victim" of sexual misconduct.
"I knew I couldn't do anything to stop Kazez from touching her again, so I decided I had to report him if anything were to change," Sarah's friend said. "I thought I should be courageous when [Sarah] felt pressured to be silent."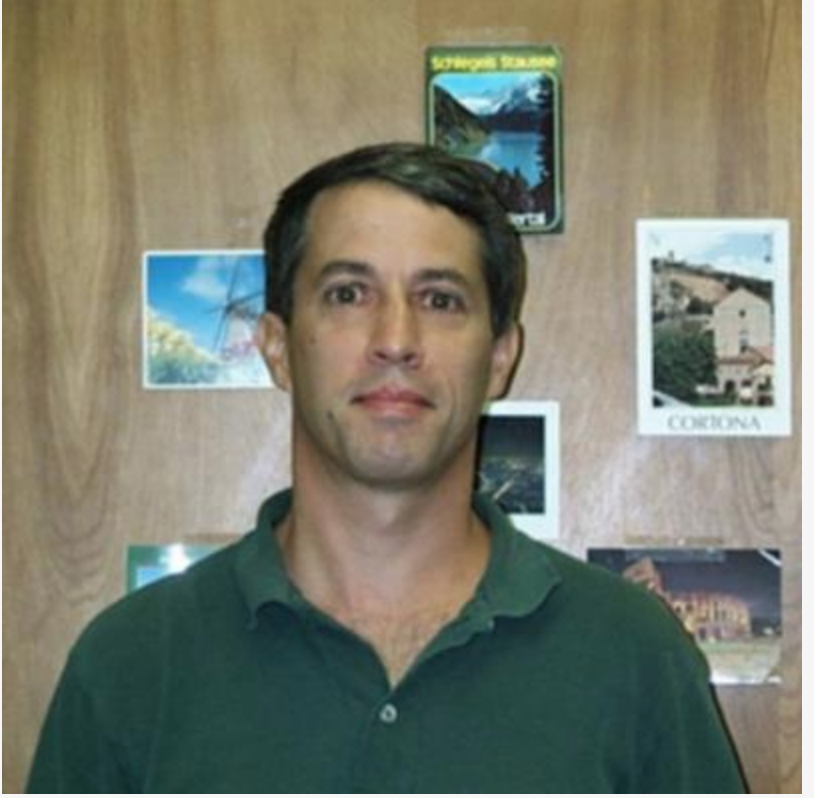 EOO Associate Director Kristopher Stevens emailed Sarah on Dec. 1, 2017, to follow up on her friend's complaint. He sent her a link to the NDAH Policy, the Title IX student sexual misconduct policy and contact information for campus and community resources relating to sexual violence prevention and counseling. That email did not include any information about the non-retaliation policy, which states that reporting parties are protected from any punishment as a result of reporting to EOO.
When Stevens asked if Sarah wanted to discuss the matter, she said the report was "a misunderstanding." In an interview with The Red & Black, Sarah said her friend made the complaint without her knowledge. Because Sarah didn't know about the non-retaliation policy, she worried she would get in trouble for reporting a faculty member for inappropriate behavior.
Stevens asked to follow up with an in-person conversation, to which Sarah agreed and attempted to schedule a time to talk within the same 24 hours of Stevens' initial email. Neither Stevens nor anyone else from EOO replied to Sarah again for another 12 days – Stevens said in an email to Sarah that he was "unexpectedly out of office" during that time.
Sarah never met with EOO about that complaint, and Stevens said he could not comment due to the ongoing investigation.
Sarah said within those 12 days, her interactions with Kazez escalated from touching and massages in his office to oral sex, digital penetration and requests for intercourse. When Stevens did follow up on Dec. 12 to schedule a meeting, Sarah didn't reply. Sarah said she felt like it was "too late" to report and she blamed herself for what happened with Kazez.
#MeToo at UGA
Less than a week after Stevens responded to Sarah, UGA President Jere Morehead received a letter from a mathematician expressing her concerns about Kazez based on his previous behavior at another university.
In light of the ongoing #MeToo movement at the time, the woman said she felt inclined to tell Morehead about a situation she experienced in the '80s with Kazez while she was an undergraduate and he was a "postdoc" and "was sitting in on a graduate course I was enrolled in."
She said while studying at his house one day, Kazez "proposed he should give [her] a massage," she wrote in her Dec. 17, 2017 email.
"I repeatedly and unambiguously declined and tried to bring the subject back to math, he continued to badger me, and eventually, just to shut him up, I went along with lying on the couch and allowing him to massage my back. At which point he grabbed my crotch," she wrote. "It was a disgusting experience."
She said in the letter that she was not seeking retribution from the offense, but was rather writing to express her concern about the women now working with Kazez at UGA.
"Given that he was a faculty member behaving this way towards a student, I am concerned about the well­being of women who need to work with him today," she wrote. "I think it would be appropriate to make inquiries about his recent and current conduct."
EOO Director Janyce Dawkins replied two days later on Dec. 19, 2017, saying Kazez had been with the department for 20 years and EOO found "that there have been no reports of inappropriate behavior."
Neither Kazez, nor his lawyer, would comment on this allegation.
'This idea of equality'
In early March 2019, Sarah emailed Math Department Head William Graham, asking him to meet to discuss a professor in the department who had been exhibiting sexual misconduct toward her.
"Lately I have been terrified and do not feel safe at this department," she wrote in the March 4 email.
Graham responded that day to tell Sarah her message had been forwarded to EOO. He said he was waiting for further direction from EOO and was "unable to meet" with Sarah at that time.
Graham said he was not available for an interview for this article.
Sarah filed her report with EOO shortly after her email conversation with Graham. The report outlined a "prohibited consensual relationship" with Kazez and alleged "sexual harassment" from him, according to a March 6 email from EOO to Sarah. Sarah also filed a UGA police report on March 18 alleging sexual misconduct by Kazez and vocalized her fear of retaliation for reporting.
From the time her friend reported in 2017 to the time she filed her own report this semester, Sarah said she felt ostracized from her friends and from other colleagues because of Kazez's position of power, so she felt unsafe reporting the situation. She alleged that during the time between her friends' report and her own, Kazez's sexual misconduct toward her became more frequent and more intense.
"I was like, if I'm not scared to die, I'm not scared to report," Sarah said about her decision to file her report this semester. "There are so many things [that] could go wrong, but this idea of equality is more important than my personal gain and loss."
Stevens emailed Sarah on March 6 to inform her of her protection against retaliation and of the interim measures prohibiting contact between her and Kazez that were put in place while the investigation into her allegations was ongoing.
After she filed her report, Sarah confided in several other faculty members about her experiences with Kazez and began asking other students in the department if they had ever been in a similar situation.
Two more students came forward and filed reports within two months of Sarah's report, each with their own allegations about Kazez inappropriately touching them behind the closed door of his office.
Maria* filed her report in late March. She said her first interaction with Kazez was in the fall semester of 2015 and continued until the beginning of 2019. She said she never reported him throughout that time because of a fear of retaliation or backlash from other students or faculty members.
"I think he really knows what he's doing," Maria said in an interview with The Red & Black. "[He was] building this environment where I felt like he was the only person that I could talk to."
Maria said for the first year of her interactions with Kazez, she thought "nothing suspicious happened," but looking back now, she said she thinks there was an ongoing "grooming process" she was unaware of at the time.
He had "normalized meeting with [her] alone," had started asking "personal questions about family and mental health" and "started forming this really close relationship," she said. Their alleged interactions escalated to inappropriate touching and digital penetration in spring 2017, she said.
A third student filed her report in April, alleging an instance of inappropriate touching by Kazez in his office.
The student who filed in April was a witness for Maria and Sarah before filing her own report. She said in the other cases as well as in her own report, she noticed there was a "pattern" that originated from Kazez's position of a faculty member coupled with a graduate student looking for his mentorship.
"You cannot willingly or happily give consent in that kind of situation," she said. "Or rather, you can't tell, because of the power imbalance."
Responses from the department
On behalf of the math department, Graham sent a letter to all graduate students in the math department on April 16 to discuss student concerns regarding the investigation into Kazez's behavior.
Graham informed everyone Kazez was barred from campus during the investigation and that he "would be subject to arrest if found on campus." If students had safety concerns, Graham instructed them to contact UGA police for an "empathetic response," the email read.
Associate Head of the Mathematics Department Jason Cantarella said he was shocked to hear about the allegations against Kazez and began to coordinate with other faculty members to organize ways to help their students.
"We need to have a conversation about how graduate students and professors conduct themselves in these graduate programs," Cantarella said. "It's very important that the professors conduct themselves in an honorable way and are very respectful [...] and mindful of the position of immense authority that we have."
Laura Rider, a faculty member who Sarah spoke to about Kazez, said she was disappointed with the lack of resources provided by the university and by EOO for dealing with a situation like this.
Rider said she expected "guidance" regarding how best to respond to students voicing their concerns about alleged inappropriate relationships with their professors.
"I knew as a faculty member that I was getting emotionally triggered by this," Rider said. "I felt distracted. I felt like I couldn't focus on work, I felt emotional."
Rider, who was hired by the university less than five years ago, said she thinks there is more to be done at the forefront with educating faculty members about how to respond in the most helpful way.
"How are we supposed to do our job in helping our students feel like they're in a safe environment, feel like they're in an equitable environment, when whenever this takes place and we just pretend it doesn't exist?" she said.
UGA's Executive Director for Marketing and Communications Greg Trevor said "EOO training is available for all university employees" and UGA "encourages all faculty and staff to participate" in that training.
"The University of Georgia has no tolerance for sexual misconduct, and the safety of our students is always our highest priority," Trevor said in a statement. "The university does not comment on the specifics of pending EOO investigations."
Moving forward, both Cantarella and Rider said they will be taking more precautionary steps to check in with their students to make sure they are not in compromising circumstances with other students or faculty members. Defining what is and is not appropriate behavior, Rider said, is information that needs to be shared with everyone in the department or university-wide.
"When we understand the students and what our female colleagues feel needs to be done, then we'll be in a position to make a plan," Cantarella said. "But right now, we're at the very beginning of that process."
---
Clarification: The Red & Black updated this article after publishing to reflect that Lisa Anderson is representing a total of four women, as of May 7, in their EOO cases against Kazez.