UGA Act and Empower UGA, two tickets currently campaigning for the upcoming 2019-2020 University of Georgia Student Government Association elections, both have similar initiatives listed on their tickets: Building a relationship with the University of Georgia's LGBT Resource Center.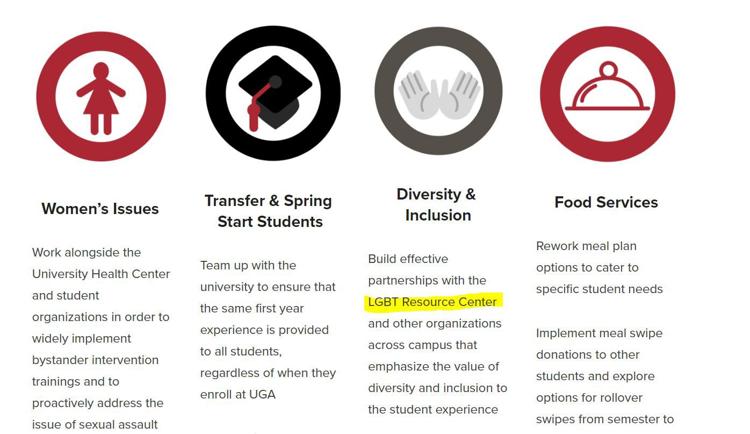 While these initiatives are seen as progressive, they appear to be only talking points with no real action done by either of the tickets.
After confirming with the UGA LGBTRC, it was found that no form of communication was conducted, nor any previous relationship was created by either ticket.
Looking further through a digital aspect, we see that only ACT UGA, not Empower UGA, is the only ticket that follows the social media channels the LGBTRC has.


The lack of follow-through by either ticket in this election reflects a common issue many LGBTQ people face in the political sphere: Tokenization.
With the complete absence or mention of the LGBTRC (with the exception of their website), Empower UGA has shown how little this initiative really means to them.
ACT UGA, on the other hand, takes it a step further, by only attending events out of convenience and "rainbow pandering" with their current campaign content via social media.
Vice President Nominee for ACT UGA, Charley Claudio, is seen on the campaign's Instagram page with a caption mentioning her attendance to the UGA annual Connect conference, hosted on Mar. 2, 2019.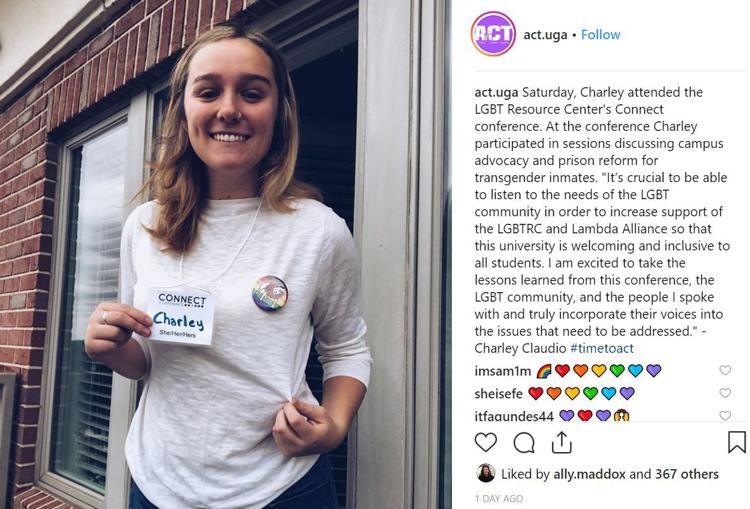 Upon further review, however, Claudio was not previously registered for this event and volunteers from the event noted that she did not make attempts to engage with volunteers and staff from the LGBTRC. This poor attempt at "showing face" at the conference further illustrates the lack of accomplishing the initiatives set by the ticket.
In a video posted to ACT UGA's Facebook page, there is a moment where buttons with the bulldog logo overlaid with the Philadelphia Pride Flag are seen. These buttons were released at the Connect conference and were created by the LGBTRC, not created by the ACT UGA campaign. It appears that Claudio, in an attempt to appeal to UGA's LGBTQ population, used these buttons she received at the Connect conference in the promotional video.
The tokenization of LGBTQ students and individuals and leveraging them in a way to make your campaign seem more "progressive" is a shallow and disheartening act. It shows your intent is not always your impact.
While intending to appeal to a marginalized community, the lack of attempt conducted by either side impacts the way that community views you and trusts in your ability to be a leader and champion of change for them.
The expectation for candidates and how high/low their level of involvement is with their constituents is judged purely on an individual level; however, when a precedent has been made on that level of interaction, the bare minimum is then raised to that standard.
For example, Charlene Marsh, current Vice President of the SGA not only campaigned with Believe UGA to "... be the first to reach out to and promote the initiatives of organizations that are smaller and/or underrepresented." She followed through with that promise throughout her time in her current position.
Marsh contacted the LGBTRC prior to, and during, the Believe UGA campaign, went out to the LGBTRC's "Safe Space" and became trained and has continued to be a champion for LGBTQ students by attending events hosted by the LGBTRC and listening to LGBTQ student leaders associated with the LGBTRC through their student ambassadors program.
This level of interaction and continuous support for the LGBTQ community was the expectation set for ACT UGA and Empower UGA; however, both failed to meet this and it sends a loud message to LGBTQ students at the University of Georgia: We only care about your votes, not you.