When I came to Athens, I didn't know anyone. That's not a unique experience — the University of Georgia is a large and overwhelming school. Which is why, for me, it was easiest to find solace not on campus but just beyond it. It was in the local businesses of the Classic City that I first felt like Athens was a home. This isn't just my opinion, seeing as Athens is often known for its beloved small businesses that give its streets unique charm. But these businesses rely on local residents to support them financially and maintain the Athens we know and love.
Everybody has their destinations that they frequent and hold dear. For me, Gyro Wrap was a writing spot, where I'd sit on a wobbly stool while I ate falafel and scribbled down my thoughts. Pouch had a worn leather couch with a perfect view of pedestrians to accompany delicious savory pies.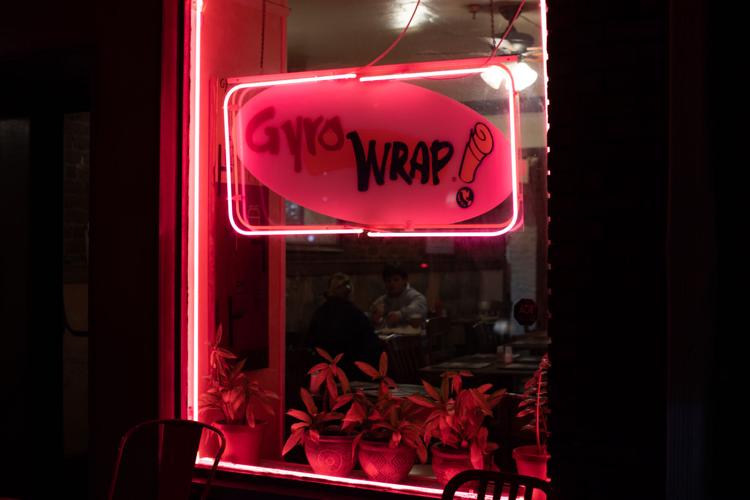 Then, of course, there was the Taco Stand on Broad Street, a long-standing institution for the community. My debate and literary society, Phi Kappa, had been hanging out there since their doors opened in 1992. The creaky wooden booths and the beloved employees made a regular hole-in-the-wall more like a home. Just like other local businesses that comprise the fabric of our city, Taco Stand had a certain charm and personality that made it more than just its menu.
Yet in December of 2019, the Broad Street Taco Stand announced it would close its doors in a matter of days. After 28 years this Athens institution would abruptly close, with no explanation as to why. But Taco Stand was not the first Broad Street business to fall, and it wouldn't be the last.
In October 2019, local savory pie shop Pouch announced they would be closing for good and pivoting into retail. During the summer of 2020, Gyro Wrap shifted from a temporary COVID-induced close to a permanent shutdown. In a matter of months, multiple local businesses that decorated Broad Street have vanished with little warning.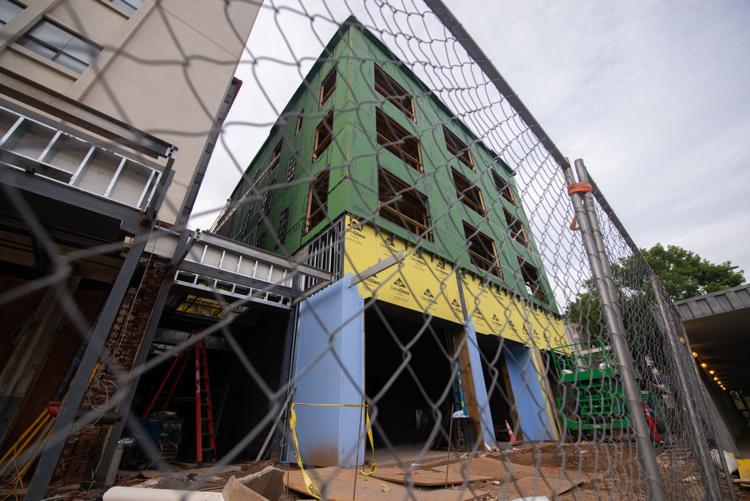 Then came the construction. A small-format Target will open in the empty commercial space underneath University Towers as well as the neighboring parking lot. The store is catered to the heavy pedestrian presence of downtown Athens, presumably geared towards errands and casual shopping. But a big-box store speaks to the ongoing process of "studentification" in the area. Studentification, a term coined by academic Darren Smith, is defined as "contradictory social, cultural, economic and physical changes resulting from an influx of students within privately-rented accommodation in particular neighbourhoods".
As Athens grows in student population, so does the number of students who live in off-campus apartments and houses. That also means rising rent prices. In 2019, Athens was placed in the top 10 of the "Apartment List" collection of mid-sized cities with the largest increase in rent prices. When a cursory look at Athens displays places like The Mark, Farmer's Exchange and Uncommon Athens, that list is no surprise.
Rising residential rent prices don't exist in a vacuum. In fact, the other side of "studentification" is one that impacts businesses who struggle to stay afloat with unaffordable rent and unreliable customers. These shops and restaurants simply don't have the same resources as the neighboring Chick-fil-A or soon to be Target. With an especially tumultuous pandemic economy, these locales are at a higher risk of closing than ever before.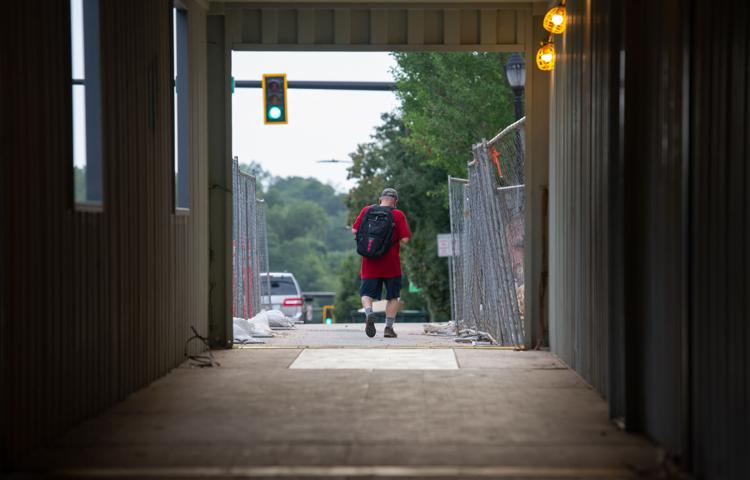 But what is there to do about this? Do we let big-box stores and chain restaurants fill the empty spaces that were once the heart of the Classic City? There are groups such as Athens Land Trust and Athens for Everyone who put in the tireless work to keep housing affordable for Athens locals, but they alone cannot bear the burden of studentification. It is imperative that local businesses are maintained and treasured by the entire Athens community, students and townies alike.
Some may say that it's only natural for Athens to grow and change. But that cannot come at the risk of our city's identity. A town taken over by empty commercial spaces and chain stores is one unidentifiable from any other place. A business is not just its bricks. It is a community, a home, a place where the best memories of college are made. To be a haven for students does not mean Athens must sacrifice its charm; in fact, it means that those very storefronts must be treated as the fabric of the city that they are.