While COVID-19 has redefined so many student experiences, it has also showcased our ability to adapt and thrive in new and challenging circumstances. As a part of the University of Georgia's Washington Semester Program, every year students with dreams of Capitol Hill pack up their things and move into UGA's state-of-the-art Washington, D.C. residence building, Delta Hall. It's one of a select few UGA programs that facilitate a domestic study away experience and the only one with professionalism as its focus.
Coming from majors and programs throughout the campus, WSP students have internships with lobbyists, federal agencies and even elected officials. This semester there are students from 11 different majors, ranging from ecology to international affairs.
According to WSP alumna and current program assistant Madison Rivers, the program usually involves "long days in big buildings, hopping on and off crowded metros, and becoming a part of a professional workspace."
In response to the ongoing pandemic, things are a bit different this time around. Four person rooms are occupied by two; masks are worn in common spaces; and many students are working remotely.
This semester the program consists of 22 students, 16 of whom are living in Delta Hall and six who are participating remotely. Of those living in Delta Hall only five students are regularly going into their respective offices. The rest work from Delta Hall or other safe locations. With this being the case, many ask 'why go to Washington if you are only going to work remotely?'
According to criminal justice and psychology major Alissa Kiefer, "Even though a lot of us are working remotely, I feel like I'm part of something. I've been able to connect with my co-workers and other professionals while still social distancing."
Others cite that the city itself has a draw.
"It's exciting to know that there are important decisions being made here, and that I'm just steps away from it all," said Christina Hitchcock, a Department of Justice intern. Another unexpected factor for students in Delta Hall is the community.
"Yes, a lot of us are working remotely, but we're working remotely together. It's nice to be able to sit in the same room as a friend knowing you're both doing intern things. There's a sort of solidarity in it," said Emily Leonard, junior and 2020 Congressional Agriculture Fellow.
Students who decided to participate in the Washington Semester Program remotely are not living in Delta Hall, but the experience has still been worthwhile.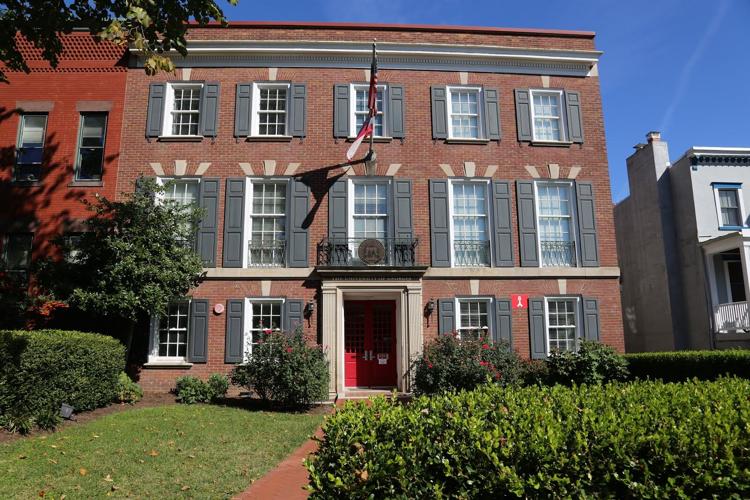 "Don [DeMaria, director of the Washington Semester Program] and Madison have done a wonderful job of making the remote participants feel included," said political science senior and Heritage Foundation intern Allison Hayman. She has enjoyed participating remotely.
"[I appreciate] that every student in the program attends the same seminar course instead of putting the remote students in a separate cohort. Getting to know other students in the program through class and group icebreakers has also enhanced my experience as a remote participant," Hayman said.
The overwhelming sentiment of students, whether in Washington or at home, is gratitude. With so many programs cancelled and opportunities taken off the table due to COVID-19, students are happy to regain a bit of normalcy.
Best said by School of Public and International Affairs student Sammy Tomasello, "We're still interning. We're still making connections. And we're still largely doing what we set out to do. We're just doing it from a COVID safe distance."