Being chartered in 1785, the University of Georgia prides itself on being "the birthplace of public higher education." However, since its founding, the university's exclusionary policies have revealed that "public" never meant that it was for everyone.
Mary Dorothy Lyndon was the first woman to receive a degree from the university in 1914, while Hamilton Holmes and Charlayne Hunter-Gault were the first Black students to be admitted to the university in 1961. Nonetheless, the university that prides itself as being the beacon for public education continues to uphold a level of educational segregation, because undocumented students are banned from attending the University of Georgia.
Ten years ago on Oct. 13, 2010, the Board of Regents, a group of governor-appointed individuals who oversee the University System of Georgia, passed Policies 4.3.4 and 4.1.6. These two policies explicitly banned undocumented students, including those holding Deferred Action for Childhood Arrivals status (DACA) from the top universities in the state of Georgia, including Georgia College and State University, Georgia Tech, and UGA. The policies also prohibited undocumented students from accessing in-state tuition at all Georgia universities.
Jim Jolly, a Board member at the time of the ban, stated that the prohibitions would ensure that "Georgia taxpayers are not subsidizing" the state's undocumented students.
This argument is inherently flawed due to the fact that, contrary to a commonly held belief, undocumented individuals contribute to federal and state taxes, and in Georgia they paid more than $351 million in local and state taxes in 2017. Additionally, undocumented individuals would be able to increase their earnings with a college degree and raise state revenues in forms of sales, excise and property taxes through an increased purchasing power, according to the New American Economy research fund. In short, undocumented students are actually the ones subsidizing for citizens.
Moreover, many undocumented students have attended public schools with our fellow UGA students for years with nearly 100,000 undocumented students graduating high school nationally every year. Despite having grown up in the American public school system, they are still banned from the "birthplace of public higher education" as a result of policies that stem from baseless arguments.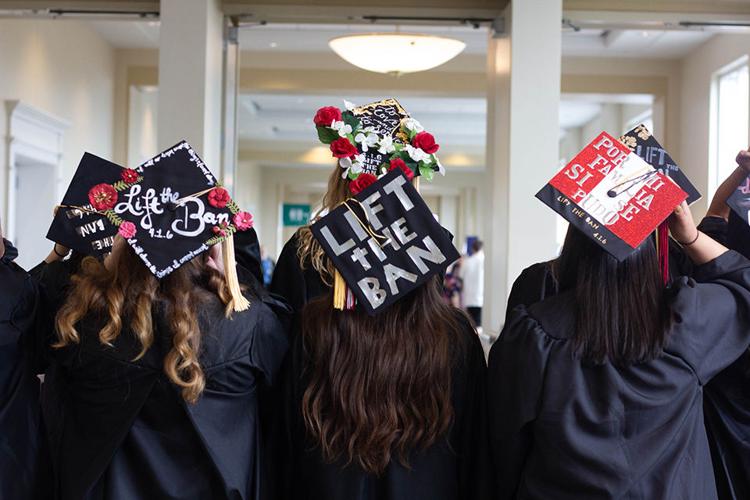 "I was a high school sophomore when Policy 4.1.6 and 4.3.4 were passed. I had plans of attending the University of Georgia, but as my graduation neared I realized I wasn't even allowed to apply," said Arizbeth Sanchez, a 26-year old DACA recipient from the Metro Atlanta area. "I watched my friends take their next step in life and I was left behind because I couldn't afford the out-of-state tuition without state or federal financial aid."
Access to education for undocumented students is their human right. Article 26 of the Universal Declaration of Human Rights states that individuals have a right to free childhood education with a merit-based right to higher education. The Board of Regents and UGA are failing to build a university that encourages all people from pursuing an education and creating a more sustainable way of living.
It is up to the students, educators and staff to work together and educate ourselves on the ban. It is important to put pressure on UGA leaders and the Board of Regents to reflect on why the "birthplace of public education" continues to create an environment that is not meant for everybody.
"I'm still here waiting, but 10 years have passed and I'm growing tired of waiting for the University System of Georgia to take the right side in history again," Sanchez said. "One would think that educational segregation ended in 1961 in the University of Georgia, but it's still going on now."