Nearly halfway through the semester now, college students are facing their worst fear: a mere double-digit bank balance.
"It's awful!" Mary Sue said, looking longingly at the Starbucks line, unable to go stand in it herself. "I have to save money for an Uber downtown this weekend, so I can't get my usual venti soy chai tea latte," she said.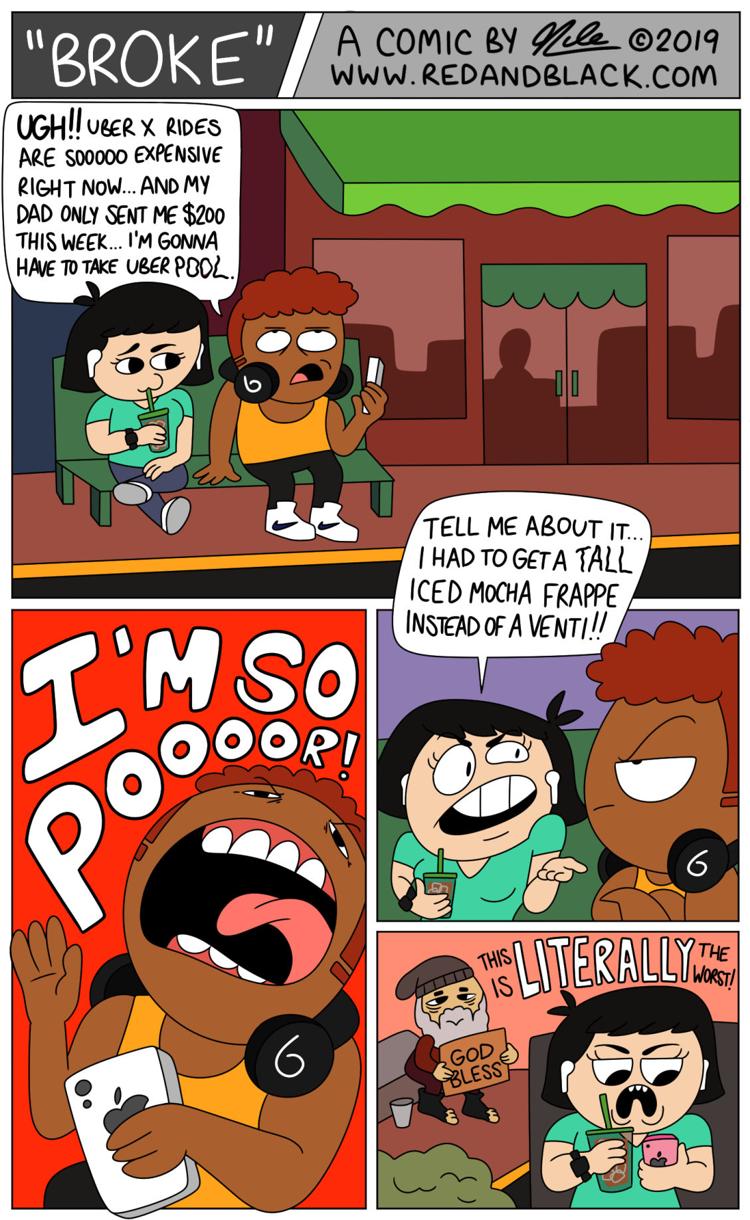 Many students like Brittany are delineating which of their expenses are the most important and have to choose. Others eagerly wait for their bank accounts to get filled.
"Yeah I told my parents that I can't come home because I don't have gas money, so hopefully they put in a couple hundred by the end of this week," Chad said.
Brittany and Chad are just two of many broke college students. Parents hold expensive tuitions over their children's heads and expect them to budget their money and cut down on "unnecessary" expenses.
"I decided I would only buy Chick-fil-a two times a week instead of four times like last semester," Jane Doe said. Doe's decision to listen to her parents and cut down on expenditures is inspiring, but it still demonstrates the desperate times in a student's life.
It's already hard enough having to deal with a cramped apartment and a shared data plan with family, but on top of that, society expects college students to limit eating out, ordering rides, drinking and shopping. Some extreme parents have even demanded their college kids get jobs to cover their outside expenses.
"My dad said if I break my phone one more time, I'm going to have to get a job to buy a new one," Johnny said. It's truly a disappointment to hear about the poverty college students face and their limitations. In the end, no one understands how hard it is to be poor.