Medical professionals, including Dr. John Torres, chief medical correspondent for NBC News, will address community virus and vaccine questions during our Medical Town Hall for COVID-19
ATHENS, Ga. —  The Red & Black is pleased to announce its first-ever virtual town hall on April 14 from 6-7 p.m. EST on YouTube Live.
Our COVID-19 Town Hall, moderated by The Red & Black's Health Data Reporter Simran Kaur Malhotra, will welcome four panelists, including health care journalists, educators and Athens health care professionals fighting on the front lines against the virus.
The Zoom panel will be simultaneously live-streamed on The Red & Black's YouTube channel.
"This town hall will be exciting, descriptive, and very public-health driven to break down every part of this pandemic and see where things went wrong, right, and even how medical journalism has evolved through time," Malhotra said.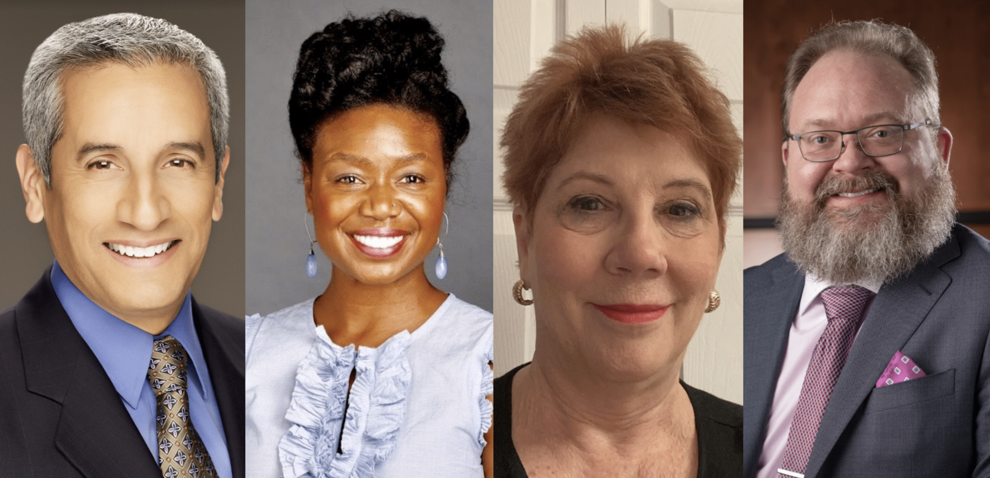 Participants:
The discussion will focus on the experiences of health care workers and the effect of COVID-19 on different communities in Athens and at the University of Georgia.
Other topics will include common misconceptions about COVID-19 and vaccines, vaccine rollouts and the transmission of COVID-19 at colleges and schools. 
The goal of this town hall is to continue to raise awareness about the virus and provide important public health information to the community.
We will pose questions to each panelist and then open the floor for discussion. Viewers on YouTube are encouraged to send in questions of their own.
The town hall will be moderated by Red & Black Health Data Reporter Simran Kaur Malhotra. Malhotra is a member of the Diversity & Inclusion Committee. 
"This is such an exciting initiative from the committee, and we are so grateful for all the panelists," said Sherry Liang, spring 2021 editor-in-chief. "The pandemic and vaccine rollout make this a pivotal time to provide these resources for our community."
About The Red & Black
Founded in 1893, The Red & Black is a student news organization that covers the University of Georgia and Athens. We are a 501(c)3 nonprofit with the dual mission of training students for careers in the news media and supplying our audience with an exceptional news source. Independent of the university, we receive no funding from UGA and support ourselves through advertising sales and donations. We publish news daily at redandblack.com and publish a weekly newspaper when UGA classes are in regular session.
 ####
MEDIA INQUIRIES, CONTACT
Sherry Liang, Editor in Chief | email 
Rebecca Burns, Executive Director | email