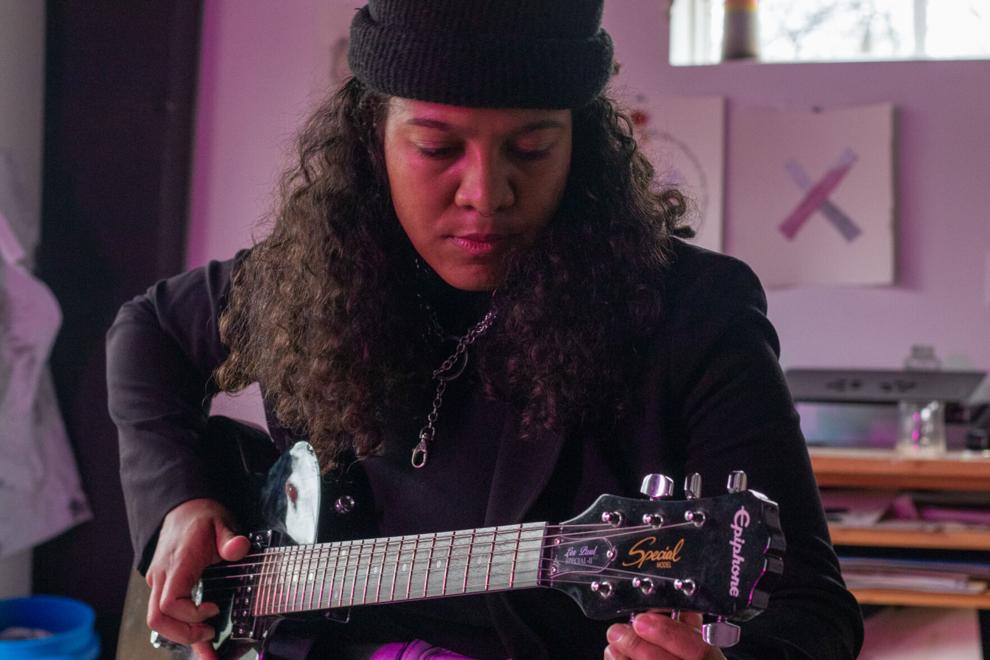 Athens is known for birthing many famous rock groups, but Camilla Sims, a 2020 University of Georgia graduate, is one of the few artists performing R&B in Athens' vibrant music scene.
Sims' stage name is Convict Julie, a name that she adopted from her connection to a small, golden-yellow fish with black stripes. She said she chose the name because she identifies with the animal the most.
"It's a small, colorful, complex fish in a big pond," Sims said. "And that's how I think I identify — kind of an underdog, kind of little fish in a big pond, but I make my way through it."
Sims is from Atlanta, and said she's been making music ever since she was a child. One of her first experiences was at the age of eight when she traveled to the United Kingdom and recorded a song in a home studio.
From then on, she knew that being an artist is what she wanted to do. However, singing her own music is a development that only started a year ago. Sims started out as a songwriter and contributes finding her voice to R&B music.
"I felt that I found my voice most confidently in the land of R&B," Sims said. "I just felt like I was able to process my emotions fully in that land and make meaningful music that meant a lot to me."
Camilla Sims, known by the stage name Convict Julie, discusses her musical journey while in her studio space on Saturday, Feb. 13, 2021. Sims has written songs since a young age and most recently came out with the single "Die Slow" in 2020. (Video/Lora Yordanova, lorayphoto@gmail.com)
---
R&B in a rock 'n' roll town
In a city that bleeds rock music, it can prove hard to book shows — a sentiment that Sims said was true of her experience. Before COVID-19 spread to the U.S., local venues were hesitant to book her because of the lack of R&B presence in Athens, Sims said. However, she lends her success to letting her music speak for itself.
"It's hard, but when I step up to the plate and actually show people what I can do, it makes things a lot better. And I've been able to have a lot more ease of access and honest success in Athens," Sims said. "I hope the R&B scene expands here. I also know this is a rock-and-roll town, and there's hip-hop on the side and then like experimental on the side too. So, I believe anything is possible."
Sims considers her music to be alternative R&B rather than contemporary R&B, the former characterized by artists such as Frank Ocean, SZA and The Weeknd to name a few. Her sound has been compared to The Weeknd, a comparison that she considers a huge compliment but had no intention of emulating, Sims said.
"I don't have any influences as far as who I've tried to sound like, but music that I really like and is meaningful to me and has been my whole life has been like Lauryn Hill, Tracy Chapman, Alicia Keys," Sims said.
Taking a stand
The pandemic has hit the music industry hard, but Sims said it has given her a chance to step back, make music and make a way for herself. She found joy in doing live streams via Twitch last summer and also used those streams to raise money for Black causes — an effort that didn't just end with performing online.
Sims organized and led protests in downtown Athens last summer during the resurgence of the Black Lives Matter movement after the death of George Floyd. During this time, Sims said she took a pause on music and focused her efforts toward changing the community.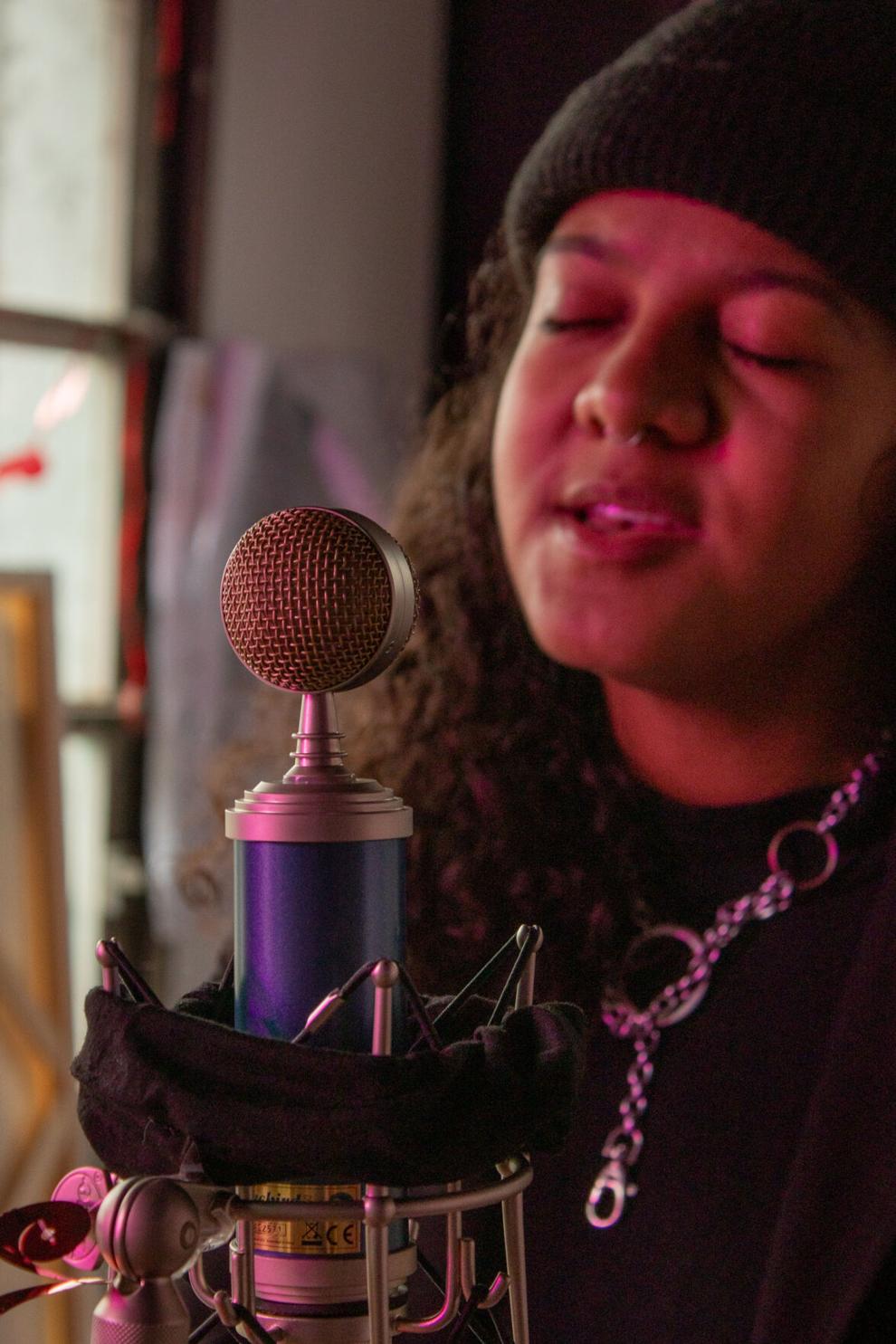 "[My efforts] meant like, 'If I don't do this now, and if I die tomorrow, I would have died not standing up for what I believed in,'" Sims said. "My grandparents were fighting the same fight, and if my grandparents went out there and things didn't change, I need to be out there until things do change."
The Athens Area Arts Council, a nonprofit arts organization in Athens, awarded Sims the first Black Emerging Artists Mentorship award in 2020. The program was created last year to promote and support local Black artists and to provide grants for two local emerging artists and their mentors. James Simmons, a board member of the BEAM award, said Sims was the perfect choice because she had an idea of what her art could achieve artistically, socially and culturally.
"She was able to convey challenges that she had faced because of her gender, because of her race," Simmons said. "And those challenges made her an artist that I think had a lot of things that we wanted her to be able to develop."
Sims is currently working on a project for 2021, some of which she shared to the council to win the grant. She said she plans to go back to the U.K. to pursue her musical journey where she will continue making music that connects with her listeners.
"I just want them to feel what I feel, and have that empathetic connection through music. I want my words to have an impact," Sims said. "In music, I feel like I can be understood on the deepest form of the human level."