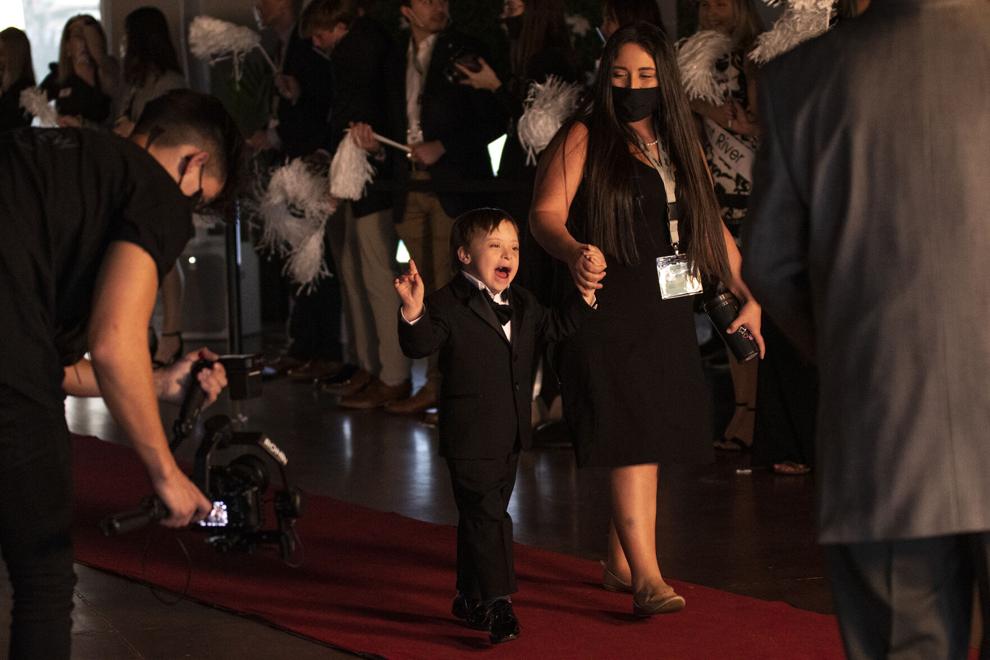 People of all abilities gathered on Feb. 5 for the annual Extra Special People Big Hearts fundraising event. This year, due to the coronavirus pandemic, the talent show was streamed on Feb. 13 with only family members and caretakers allowed to attend in person. Talents included singing, dancing, science experiments, boxing, joke-telling routines and everything in between.
Several people sent video messages in and spoke with the participants via video chat, including actor Tom Holland, known for his role as Spiderman and ESPN personality and former Georgia football player David Pollack.
During an average year, the event sells out the 2,000-seat Classic Center. This year, over 9,000 devices tuned in with an average of 1,100 viewers on at any one time. During the stream, ESP raised $150,000 for their summer camp which goes toward scholarships for attendees and activity fees. A raffle for a 2021 Kia Telluride was held as a fundraiser, and viewers paid to vote for the "People's Choice" award, which was won by Magen Ferland for her "train shark" talent.
ESP participant Courtnee Reed (middle) shows her talent of ribbon twirling to the crowd and viewers during the recording of the event on Feb. 5 in Athens, Georgia. Alongside Reed are members of the University of Georgia football team which has a history of participating in ESP events. Quarterback JT Daniels (left) twirls a ribbon onstage along with outside linebacker Matthew Brown (right). (Photo/Kathryn Skeean)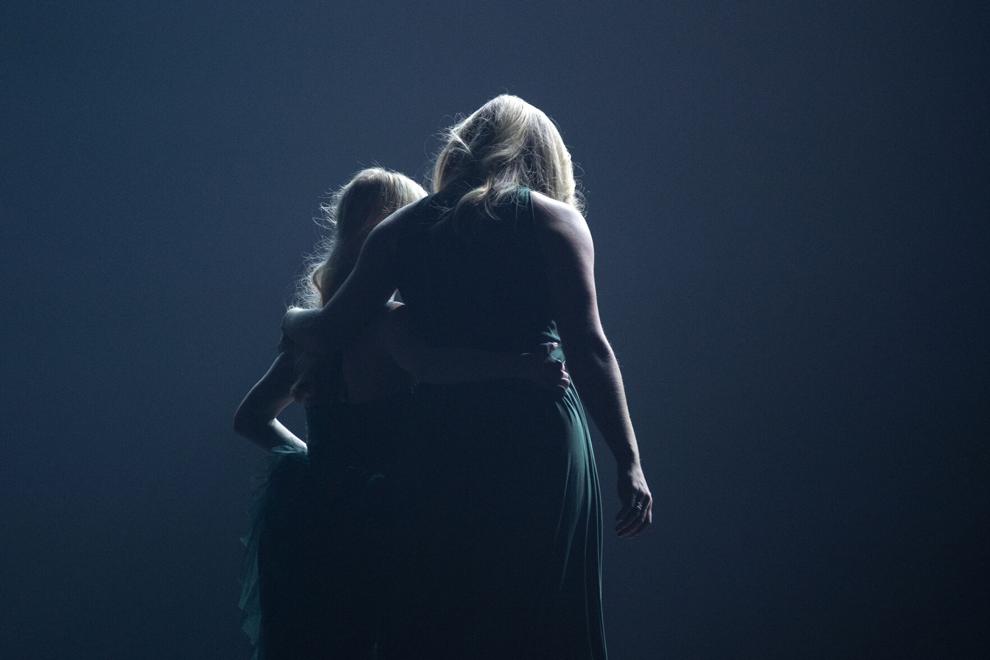 Laura Whitaker (right) and Lily Moore (left) put their arms around each other as they walk off the stage after speaking with the crowd and viewers about ESP on Feb.5, 2021, in Athens, Georgia. Whitaker is the executive director of ESP, and Moore is an ESP participant as well as an actress in the Netflix show, "Never Have I Ever." Both women were emcees alongside Jake Sapp, the ESP programs director, and Wes Blankenship, an SEC football social media personality. (Photo/Kathryn Skeean)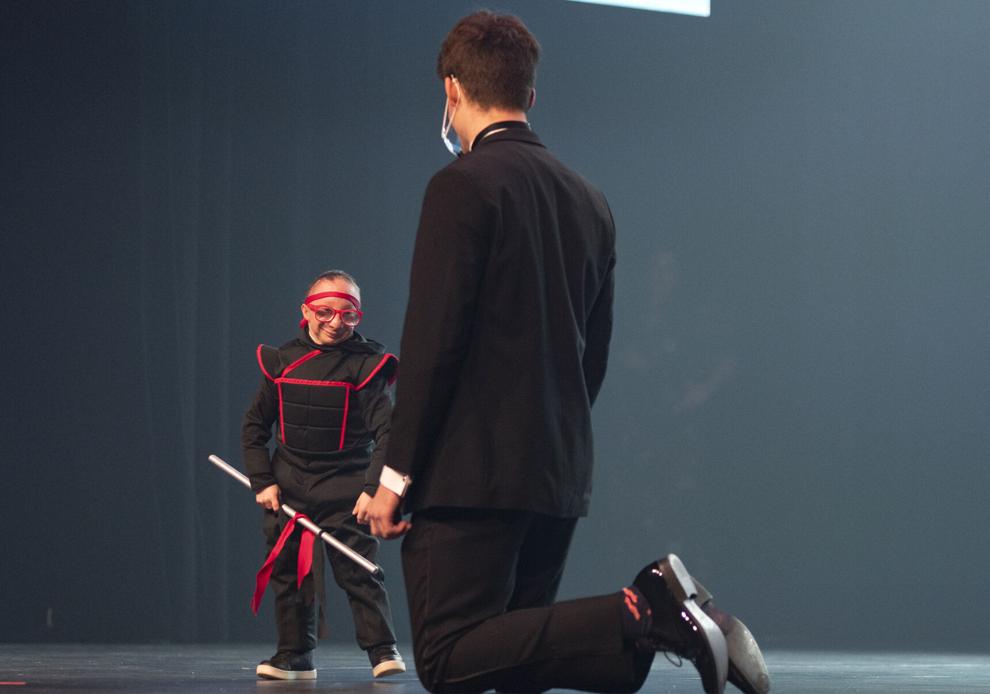 ESP member Nick Smith (left) shows the crowd and viewer at home his karate skills during the filming of the Big Hearts fundraising event on Feb. 5, 2021, in Athens, Georgia. Among the talents shown throughout the event were Smith's karate performance as well as singers, dancers, magicians, comedians, a baton twirler and more. While there were only 36 performers in the show, ESP serves around 600 individuals and 500 families across Georgia. (Photo/Kathryn Skeean)
More photos from ESP Big Hearts 2021