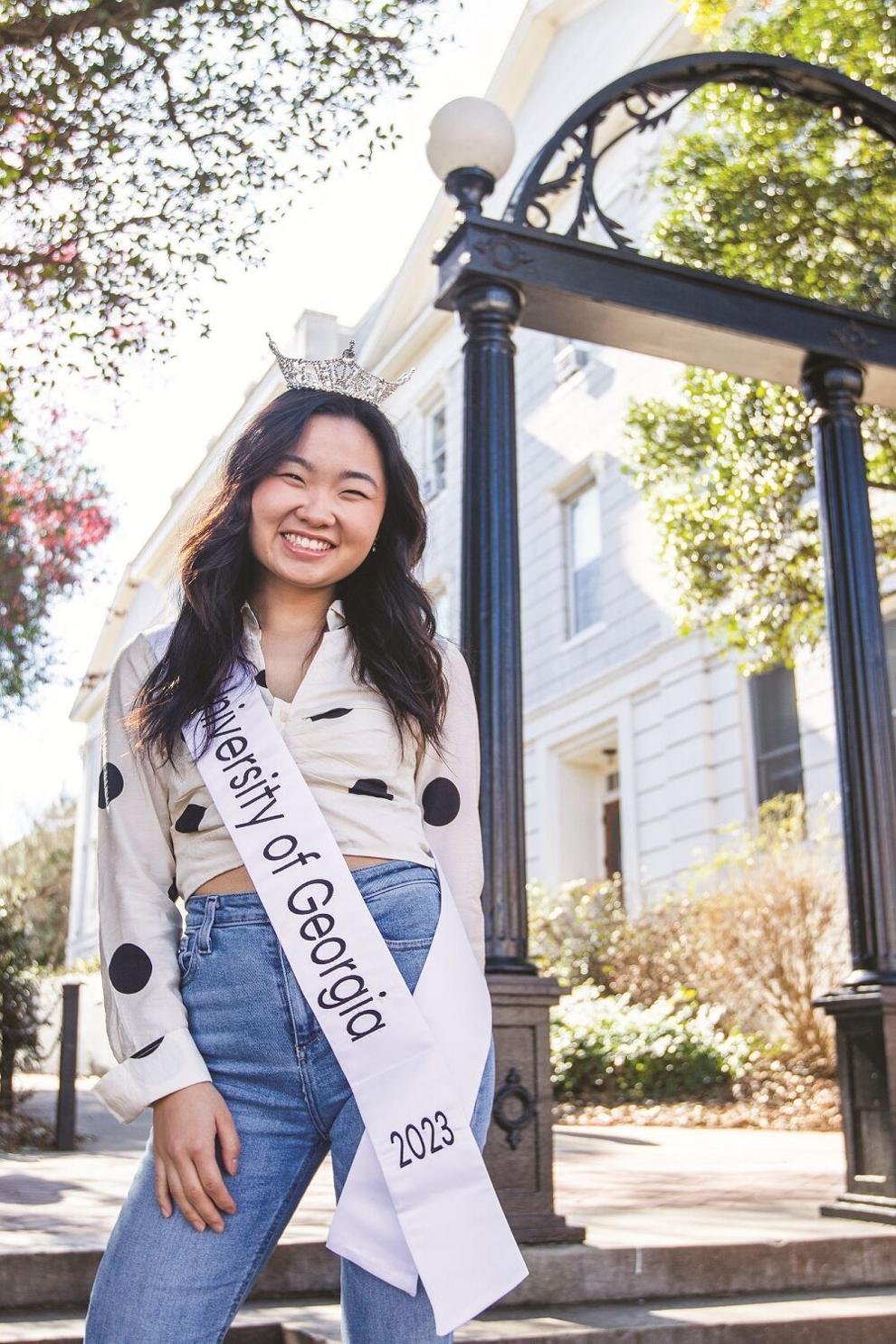 To Sarah Park, pageantry has come to represent "a lot more than a pretty face."
Park, a junior public relations major, had never competed in a pageant until winning the 2023 Miss University of Georgia Competition on Jan. 21. Park credits her past experience performing on Broadway in 2012's "A Christmas Story: The Musical" and working as a UGA Orientation Leader for her success in the competition. Although she initially expected her participation to be "a one-and-done thing," Park plans to go on to compete for the title of 2024 Miss Georgia in June.
Before meeting and bonding with the other 16 Miss UGA contestants, Park admits she had a preconceived idea of what it meant to wear the crown and sash.
"Stereotypes [I had] coming in [were] you have to be white, pretty and tall," Park said. "[But the judges] are looking for more than just a pretty face. And I feel like I embody that statement because that was a stereotype I had, but I won."
As Miss UGA, Park's mission is to make all students, especially students of color, feel seen and encouraged. A major reason she pursued the competition was for increased representation. Since competing, Park says some students have expressed comfort from seeing Asian representation on stage.
"There hasn't been an Asian American winner in [nearly] 20 years," Park said. "My identity is not [just] Asian. I'm more than that. But, I think it's cool to [embrace] this is part of who I am."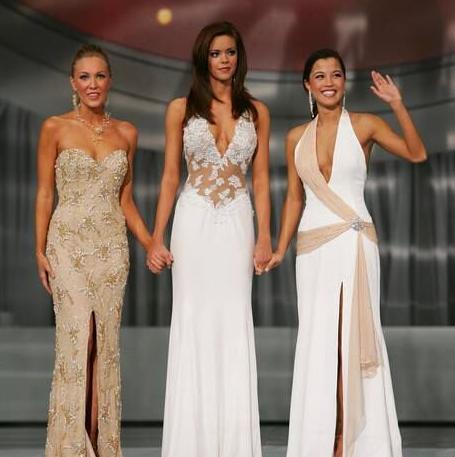 Monica Pang Rogers, the last Asian American Miss UGA, went on to be crowned Miss Georgia in 2005 and Miss America first runner-up in 2006. She personally understands how important representation is in the pageant world.
"When I was younger watching pageants, it had a huge impact on me when I saw Miss Hawaii [Angela Perez Baraquio] win Miss America … I felt like there was a kinship, something we had in common that we couldn't quite name at that time," Pang Rogers said. "[Baraquio] really paved the way for a lot more people to enter pageants and to feel comfortable that were people of color and other ethnicities."
Pang Rogers says she was honored to find herself becoming a similar role model to young girls when she became the first Asian American to win Miss Georgia nearly 18 years ago.
"When you see a winner who looks like you, who is your same skin complexion … it reinforces that you're beautiful too or that you're capable of doing this," Briana Hayes, Miss UGA 2019, said.
Hayes, now in her second year at the UGA School of Law studying to be a civil rights attorney, started competing in pageants when she was 17. At 19, Hayes became the fourth Black woman in more than 60 years to be crowned Miss UGA.
"Winning that title was a much-needed reminder that I deserved to be here, that I had potential to do more," Hayes said. "It opened doors for me that I could have never imagined … I think I'm still seeing the benefits from it four years later."
In the latter part of her title year, Hayes, who is from Baxley, Georgia, used her platform to give rural students a community akin to the one Miss UGA gave to her. She created Rural Students Igniting Success and Education, or RISE, to assist rural students as they transition to college.
For many contestants, a "Miss" title means more than just wearing a crown and riding on parade floats — it means making an impact on your community.
"[Former Miss UGA 2022 Audrey Kittila] told me before I even stepped on stage, 'If you win, you can do everything, or you can do nothing,'" Park said. "It's every girl's dream to dress up and [play] princess, but [pageants are also] giving women an opportunity and a stage to speak out."
Hayes believes recent administrative changes, including the Miss America 2.0 rebranding, signal a cultural shift.
"The culture has changed. People realize that women are more than their bodies, they're more than what they look like," Hayes said.
In 2016, Miss Teen USA, which is under the same organization as Miss USA and Miss Universe, eliminated its swimsuit competition. Two years later, the Miss America Organization, which includes the Miss Georgia and Miss UGA preliminaries, did the same, rebranding from a "beauty pageant" to a "scholarship competition."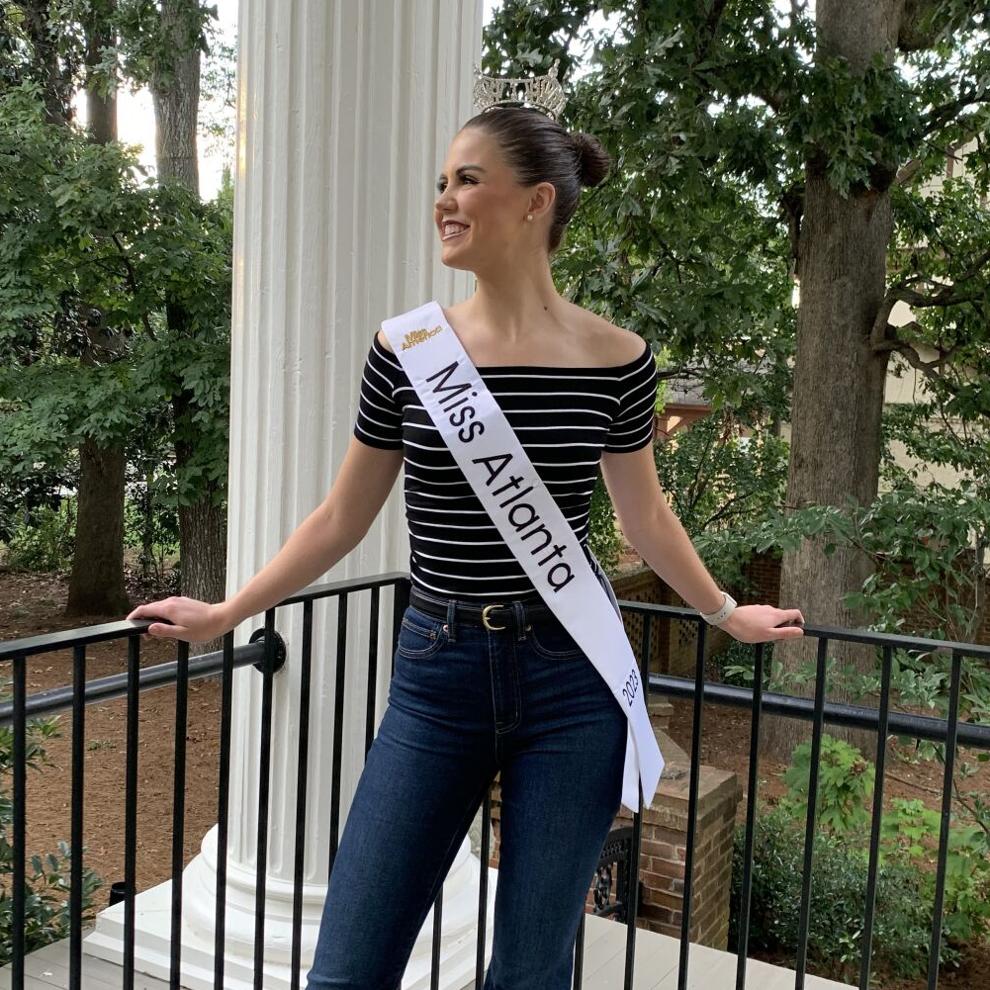 "When Miss America moved into Miss America 2.0 it helped usher in a new era," Kittila, UGA junior and current Miss Atlanta, said. "They increased focus on [preparing] the world for great women and to prepare great women for the world."
Only 15 years old when crowned Miss Georgia Teen USA in 2019, UGA sophomore Isabella Bloedorn feels lucky to have joined pageantry following the movement to ensure young contestants are no longer hypersexualized. As a Latina, Bloedorn says she already faces being over-sexualized and even faced cyberbullying for her body.
While she thinks "teens are meant to be teens," Bloedorn found the specific Miss America rebranding upsetting, especially after the organization shared a comment from the 1980s that "an educated woman does not parade around in a swimsuit." The comment, made by a contestant's parent, was shared in the organization's equity and justice scholarship announcement in 2019.
"For Miss contestants, [the swimsuit competition] is less about sex appeal and more that a woman can feel sexy and comfortable in her body and still be accomplished and intelligent," Bloedorn said. "If women want to do a pageant without swimsuit, that's their prerogative, but don't shame other women for wanting to do it."
Bloedorn says she is often preemptively judged based on her looks and passions by others outside of the pageant world.
"As a woman, no matter what you do, someone's gonna judge you," Bloedorn said.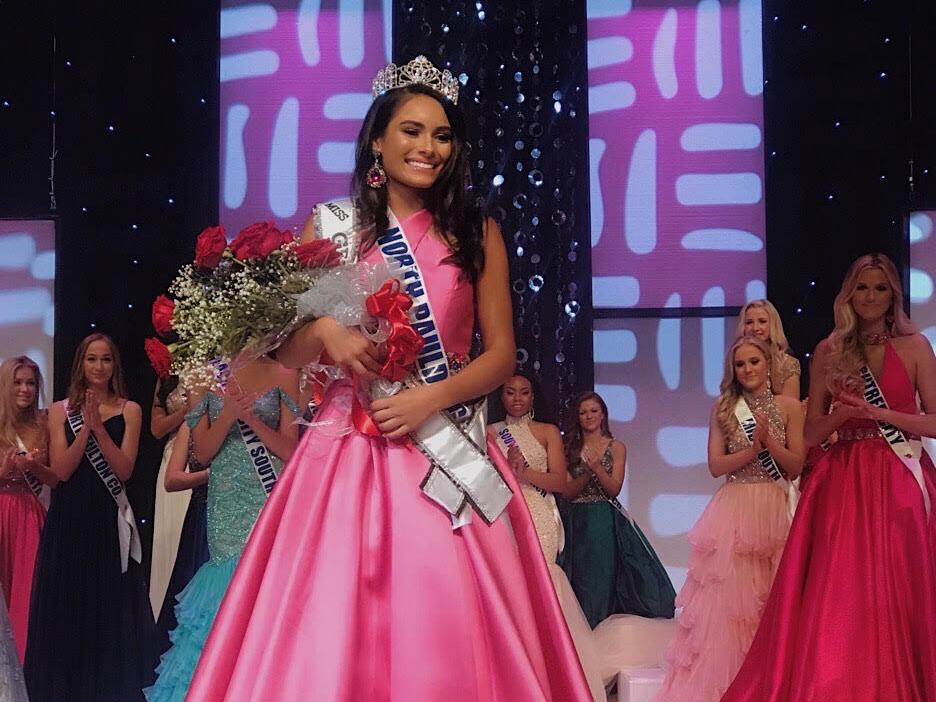 Pang Rogers believes many of these negative perceptions of women in pageants come from a lack of general understanding.
"I don't think they understand how stressful and how much pressure is on you to say something succinct, yet really impactful, at the same time in front of a big audience," Pang Rogers said. "I would always downplay my experience, even though I got so much from it, because I felt like there was a lot of initial judgment."
Regardless of the system, winners often serve as symbols of their community's identity. As these communities evolve, so does the title holder. Both Bloedorn and Pang Rogers believe organizations that fail to adapt will ultimately lose all relevance.
Jerry Anthony, director of the Miss UGA competition since 1993, hopes changes to the entire process will encourage other young women to enter.
"[The Miss UGA competition] is one of the longest continuing programs that we've done for student involvement," Anthony said. "Some people say that pageants are an outdated thing but we continue to do it because we had four young women this year walk away with a scholarship."
According to Hayes, winners should be relatable as well as exceptional.
"That means often women of color, women who are different sizes, women who do different professions. That also means women who can compete and win as their true selves," Hayes said. "Now, we see women winning because they're simply being who they are."