"I saw R.E.M. play in a club for $2, and it changed my life," recalls David Barbe, who today serves as director of the Music Business Certificate Program at the University of Georgia's Terry College of Business.
Barbe originally came to Athens in 1981 to pursue a journalism degree at UGA. Now, in addition to directing the certificate program, he also runs the Chase Park Transduction recording studio.
Over the years, Barbe has toured with Mercyland (1985-91), Sugar (1992-95) and Inward Dream Ebb (2017-19). Barbe recognizes the significance of Athens' artistic impact, given that Athens is a relatively small town with a "tighter-knit community than most other music scenes."
"There can't be a music scene in the country that has more music per capita than Athens, Georgia," Barbe says.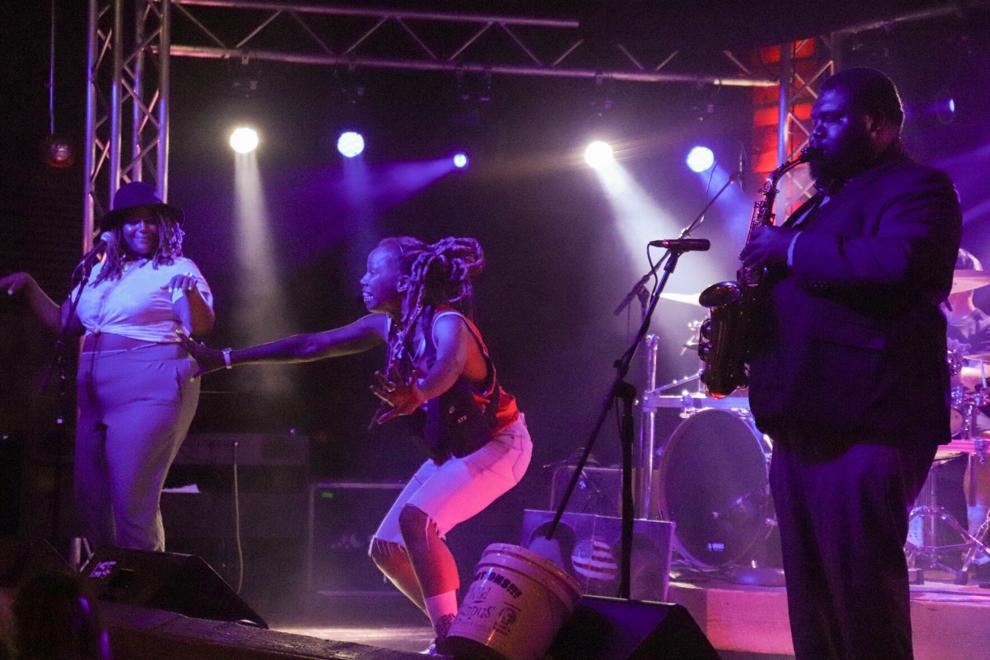 Rockin' roots
It's no secret that Athens has produced more than its fair share of music greats — think R.E.M., The B-52s, Drive-By Truckers, Widespread Panic, of Montreal, Vic Chestnutt and more who have been immortalized in the Athens Music Walk of Fame, established by the Athens Cultural Affairs Commission in 2020. The Walk of Fame follows a two-square-block area downtown and passes iconic music venues including the historic Morton Theatre, 40 Watt Club and the Georgia Theatre.
In July, R.E.M. celebrated the 40th anniversary of its smash single "Radio Free Europe." While the band has had an outsize influence on Athens over the past four decades, the city continues to produce and attract new bands, rappers and singer-songwriters.
Hunter Pinkston moved to Athens from Albany, Georgia, to attend UGA. He plays instruments and sings vocals in a six-member band, The Pink Stones. Pinkston describes the band's sound as "cosmic country."
The band was finishing up a new recording when the COVID-19 pandemic hit. Pinkston says the shutdown allowed him to spend extra time on the recording, and the band was able to shoot a video. Now, the Pink Stones is ready to get back on tour.
"Our favorite place to play is at the Flicker Bar," Pinkston says. "The Pink Stones, as a band, grew up playing there."
Pinkston says the owner improved the sound system and enlarged the stage. "It's just a cool, safe, nice place to play," he says.
The show goes on
In addition to the well-known Georgia Theatre and 40 Watt Club, Athens has a multitude of smaller venues worth visiting.
"Nowhere Bar is probably on the top of the list of the small venues because it's across the street from the Georgia Theatre," Barbe says. "And post-pandemic, they're really trying to step up their game as a venue."
Other smaller local venues include Flicker Bar, Little Kings Shuffle Club and Hendershot's.
Barbe says he is not sure which bands will still be playing after a year and a half off. He is, however, confident there will be a lot of great bands and suggests that people take a chance on something new.
"Anybody that will take the risk on live, original music in Athens, Georgia, they're paying that forward to generations of people," Barbe says.
Continued growth
The economic effect of the music business on Athens is tremendous, Barbe says. If the Georgia Theatre and the 40 Watt are both sold out, there are about 1,500 people who have bought a ticket. Many of them will eat and drink at nearby restaurants and bars.
"This year's Drive-By Truckers four-night run at the 40 Watt probably has a total economic impact on the county of between $300,000 and $400,000," Barbe says.
He notes that a lot of the people who come here to be a part of the music scene stay and become part of the community.
"And a lot of these people wind up buying houses and raising families and opening businesses," Barbe says. "It all started because of the music scene. It's a beautiful thing."
---
This article originally appeared in our Fall 2021 Visitors Guide special publication.