The bulldog millions of fans go wild for will still give the same slobbery grin they all know and love. Up close, however, Uga X may not have the exact same build as his recent predecessors.
Uga X, or Que, is only three, and is expected to live a long and prosperous life, according to the Uga line owner, Charles Seiler. Nonetheless, Seiler is taking necessary precautions to ensure Que and the Uga to follow will not face the same health issues that plague other English bulldogs.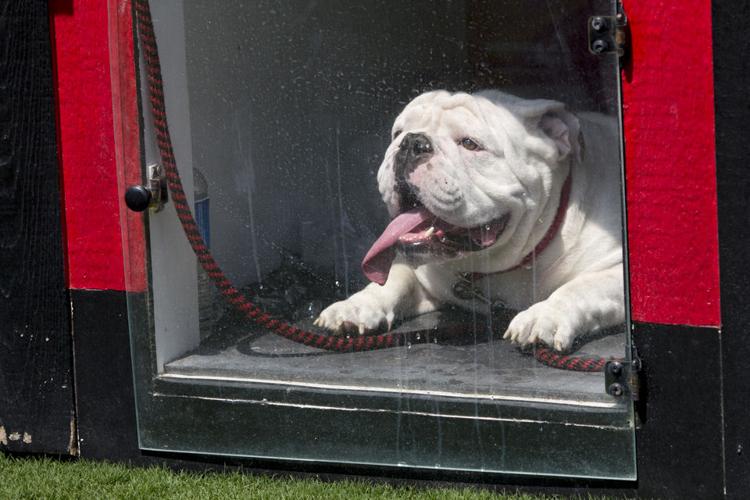 "He's my pet. I don't want an unhealthy dog," Seiler said. "It doesn't do us any good to breed these dogs to where they have problems. I'm actually breeding towards what's best for Que."
English bulldogs are known to have numerous health problems, according to Spencer Johnston, the department head of the University of Georgia's College of Veterinary Medicine Small Animal Medicine and Surgery.
"The most common of which are respiratory, usually upper airway, cardiac, bone and joint, dermatologic and ophthalmologic," he said. "Reproductive issues are very common, with most puppies being born by cesarean section."
According to a study published by the National Center for Biotechnology Information, over 80 percent of litters of bulldogs were born by cesarean section, due to their narrow hips.
Sophomore Hannah Kemelmakher, an animal science and biochemistry major, feels any dog with chronic limitations is upsetting and unfair.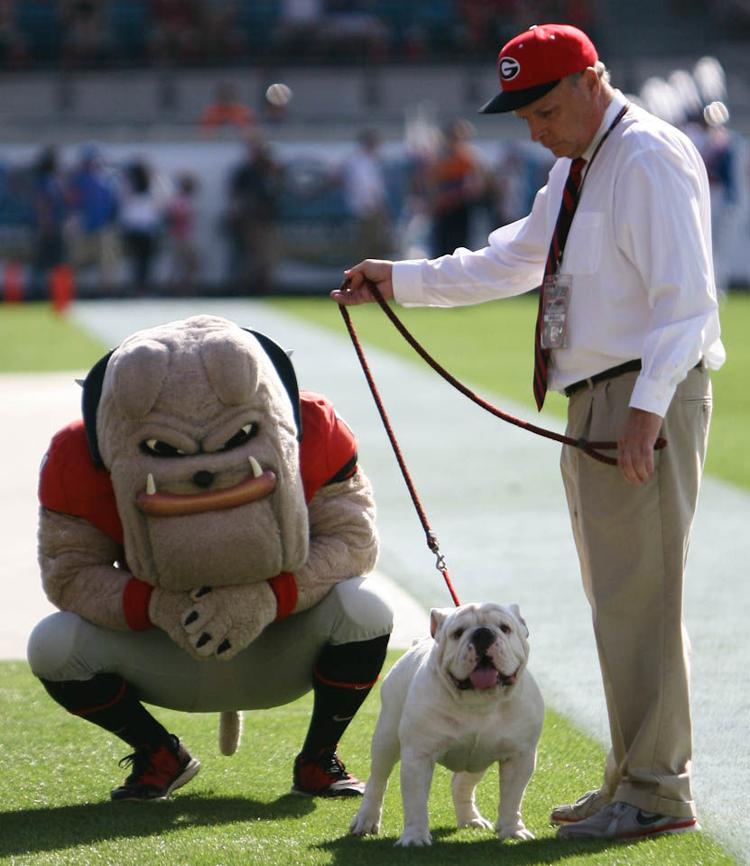 "It happens regardless, but we have the ability to reintroduce the breed to lineages that are less stout, have bodies that are more adapted to carrying pups and especially that do not have breathing difficulty," she said.
Previous Uga's in recent years have died from heart issues and lymphoma. According to Seiler, however, these cases involving Loran's Best (Uga VII) and Bruce (Uga VIII) were rare and did not affect the other dogs in the litter.
"Everyone else loses a mascot, but we lose somebody from our family," he said. His family has been breeding and caring for Ugas since 1956 with Uga I.
Seiler said he hopes one day his 8-year-old son will continue the responsibility he took on 10 years ago, so he "will be able to pick up the leash when I drop it."
Throughout the years, each Uga must comply with the breeding guidelines from the American Kennel Club. These guidelines change based on what the AKC deem a suitable bulldog.
According to their current official standard of the bulldog, it must be "of medium size and smooth coat and with heavy, thick-set, low-swung body, massive short-faced head, wide shoulders and sturdy limbs," among other standards.
Although Seiler must comply with their guidelines, he is able to tweak the line when breeding a new Uga. This minor tweaking involves changes in characteristics such as slightly longer legs and a less broad chest.
"Changes in the breed standard will help move the 'ideal' animal in a healthier direction," Johnston said. "Breeding for a desired trait, such as a face that is less compressed, or legs that are longer, can influence the appearance and function of individual animals."
Seiler said when breeding the next Uga, they can "swing it back to where the dogs can handle heat and adversity a little better." They can not adjust Uga too much, however, in order to not change the breed from an English bulldog altogether.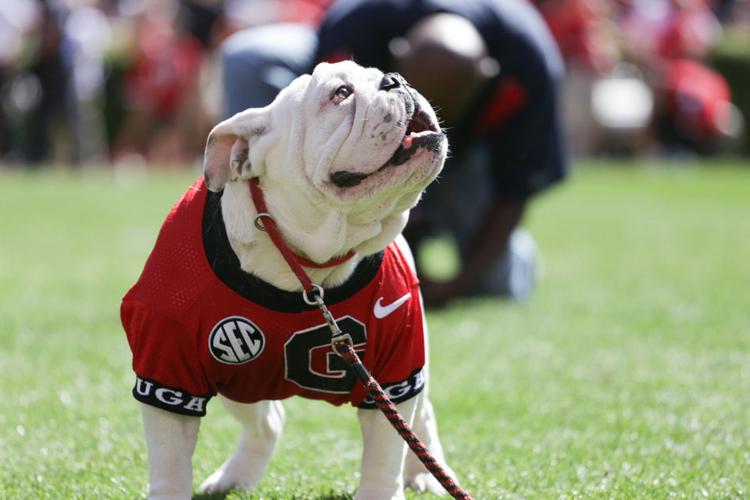 Seiler does not anticipate breeding Que in the near future. The combined efforts of his family ensure the beloved bulldog has his recommended meals, baths and rest in order to remain a healthy life span of eight to 12 years.
With the healthier adjustments in mind, Seiler has already carefully chosen Que's future breeding partner.
Booley, an 8-month-old champion bulldog from Texas, is a smaller bulldog and was chosen to stretch the gene pools and assist in a leaner, future Uga.
"It seems to be a very reasonable goal to try to select for traits that will improve the health of both the breed and the specific line," Johnston said. "That is responsible dog breeding and ownership."
These changes in traits will not harm school spirit, Kemelmakher said.
"UGA fans are a loving breed," she said. "As long as our football field is marked by the slobbering, happy face of a Georgia Bulldog, we are the same rowdy fans as ever."
Que will join the Seiler family at the first football game of the season in Atlanta on Saturday, Sept. 3.
"We want Que to have a long, healthy and prosperous life," Seiler said.