Over the past few seasons, the Georgia baseball team has slowly embraced and implemented a growing school of baseball thinking: data analysis.
In Major League Baseball, analytics and sabermetrics have become engrained into franchise cultures and trickled into the minor league systems. While college baseball has not seen as large of a data-driven revolution, Georgia's baseball team has started the dive into the numbers world.
"It's definitely something that's becoming a bigger factor," junior infielder and right-handed pitcher Aaron Schunk said. "This has really been the first year where we've had a really, really good look at everything."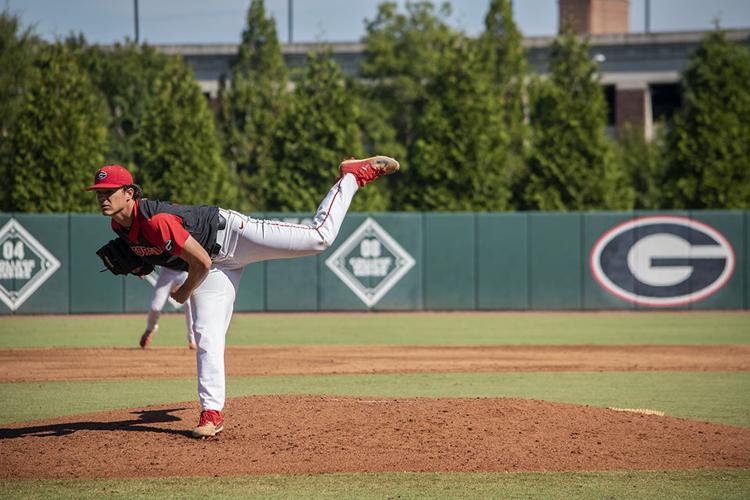 In the bullpen, the team installed a Rapsodo Pitching Unit which generates comprehensive data immediately. A small camera within the roughly 15-by-8-by-7-inch box captures each pitch and then displays the myriad of numbers, angles and projections on a nearby TV.
"The biggest thing for pitchers has been being able to see where you release each pitch," Schunk said. "Your tunnel has always been a big thing, for the entirety of the game of baseball. You want to throw every pitch coming out of the same spot."
Now, the players know exactly how close they are to replicating the same release point, down to one-tenth of a degree. Schunk said physically seeing each graph and the numbers has helped the pitching staff specifically pinpoint areas to improve.
In 2015, the only offensive video analysis for the Georgia baseball team was a one-camera system managed by then video coordinator Adam Echstenkamper. Echstenkamper stamped each individual pitch and at-bat through an iPad app before creating numerous spreadsheets to log the data.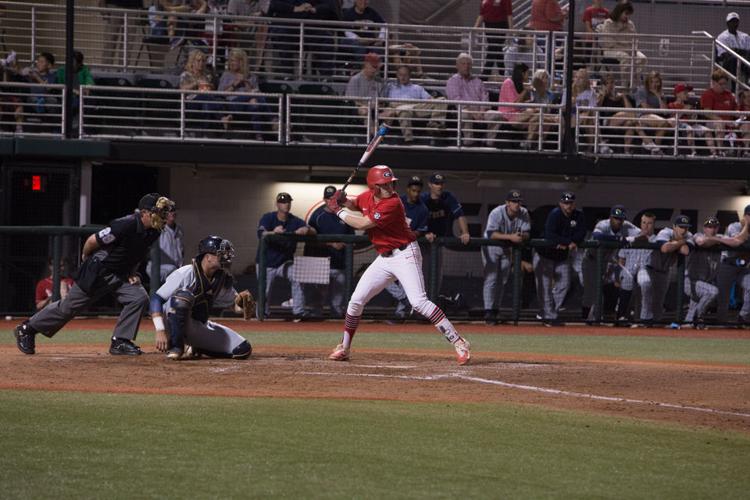 Now, immediately after the ball leaves the bat, launch angle, exit velocity, spin axis and more are all cataloged into a massive cloud of information that is easily accessible across multiple mediums.
"I think it's just giving immediate feedback to the players," head coach Scott Stricklin said. "It kind of backs up what we're coaching, what we're teaching, they can kind of see it. Instead of just hearing it they can see it too."
The overwhelming amount of statistics can be confusing, but Schunk said he focuses on a few categories to try and improve instead of nitpicking at each number.
"For the hitters, you're able to see everywhere you need to be," Schunk said. "If you're late, you can see that. Having those tools is incredible."
While it's clear that Georgia has taken steps to immerse its program into a data-filled world, the advanced stats are not driving how the coaches develop the athletes.
"We're not really changing much as far as the way we're teaching," Stricklin said. "We just have a lot more feedback. It's more backing of 'Hey, this is why we do it.'"
For Schunk, the advanced data is now a tool he will use routinely throughout the season. However, he isn't worried about the numbers taking over the game.
"I think good hitters can hit," Schunk said.