Predict and bet all you want, but the Georgia football team isn't paying any attention. 
After going 24-5 over the past two seasons, the Bulldogs are in rare territory. For the first time in program history, the Associated Press ranked Georgia in the top five in its preseason poll two seasons in a row. 
But head coach Kirby Smart and his team don't seem to care about the hype. To hear them talk, the Bulldogs are focused on one thing: Vanderbilt, which they play on Aug. 31 to kick off the season. It may sound cheesy, but Smart has successfully installed a mindset that prioritizes the next opponent rather than the one looming large — Alabama. 
"We're not really looking at anything on the outside," quarterback Jake Fromm said. "We're kind of zoned in."
Last year, Georgia ended the season on a sour note with losses to the Crimson Tide in the SEC championship and Texas in the Sugar Bowl. Alabama isn't on the regular season schedule, but the narrative says Georgia should face the Crimson Tide in the SEC championship.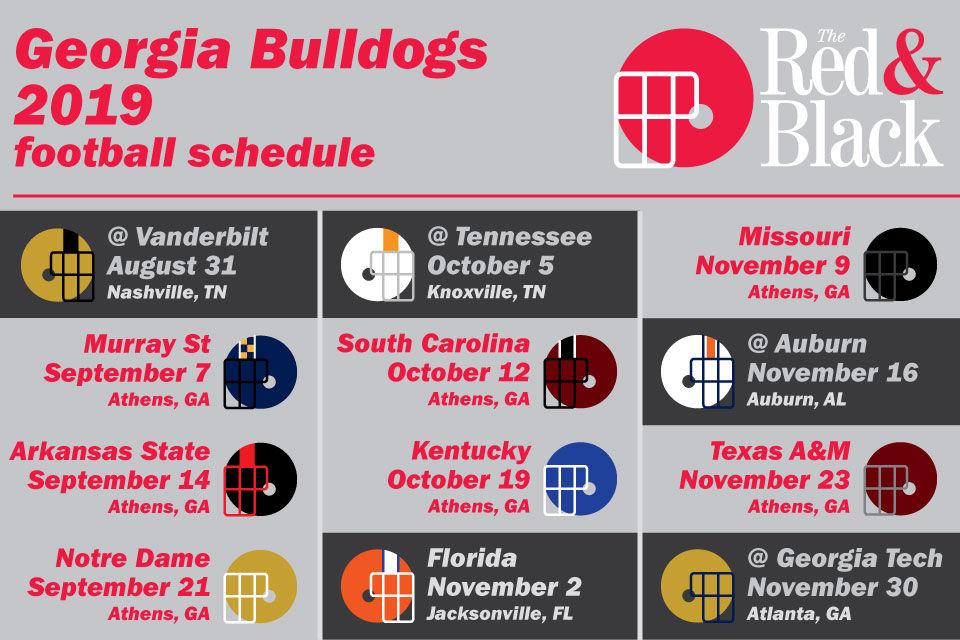 Alabama was chosen by 253 media members to win the SEC West. Georgia received 233 votes to win the SEC East. Florida was the next closest team with 21 votes. Smart doesn't buy it.
"I don't know a team in the SEC that doesn't have high expectations," Smart said. "I don't know a team in the country that doesn't have high expectations. I think embracing them faces the fact that you have a standard of excellence and you want everyone to attain that." 
Having thrown for 5,364 yards and 54 touchdowns the past two seasons while outlasting former Georgia quarterbacks Jacob Eason and Justin Fields, Fromm said he has gotten better at establishing his priorities.
"I think I focus better now," Fromm said. "I know what I need to do, I know the amount of film I need to watch, how I need to take care of my body, how I need to practice."
Fromm said the offense wants to get better in the red zone and on third down. Last year, the Bulldogs had 40 touchdowns and 14 field goals in 60 red zone appearances. They converted 77 of their 162 third downs. 
The defense wants to increase its "havoc rate," which means it will try to deflect more passes and create more turnovers. Last year, Georgia ranked 89th in Division I with 17 turnovers forced. For Georgia, the pressure to improve comes from within. So the Bulldogs have to live up to expectations, but they are of their own making. 
"If we have those expectations of ourselves, it really doesn't matter what the outside world says," Smart said. "We're not going to be affected by what someone else says … There's no team that has deserved any ranking."