Georgia cross country rounded out their season Saturday morning with their highest finish in the NCAA Championships in just over 10 years.
The Bulldogs were once again led by sophomore sisters Jessica and Sam Drop. The duo also became the first two Georgia cross country runners in history to both receive All-American honors at the same NCAA Championship.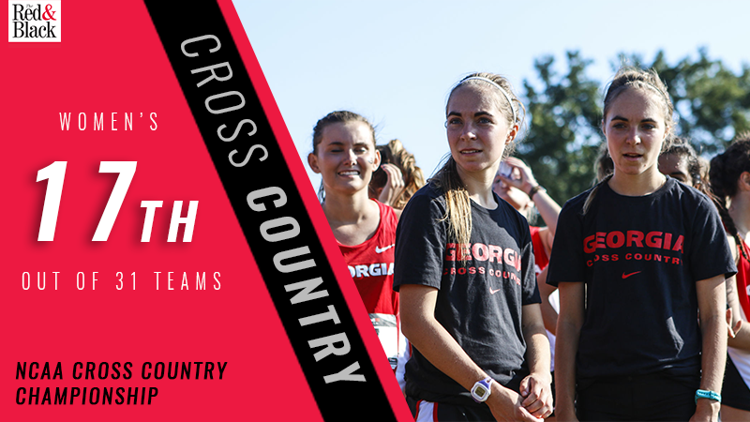 Georgia finished the day near the middle of the pack, taking 17th place out of 31 teams competing. This performance for the women, however, marks the Georgia program's highest finish at the competition since 2006.
The 17th place result also marks a notable 13-spot improvement from the Bulldogs' last appearance at the NCAA Championships in 2012.
"Today was a great day for the Georgia cross country program," head coach Patrick Cunniff said. "The competition was outstanding and for a team that started unranked and who was picked to finish near the bottom of the SEC to then finish 17th nationally, I think it's a testament to our team's outstanding work habits."
Sam Drop was the first to score for the Lady Bulldogs, coming in at 20:06.34. Right behind Sam was her twin-sister Jessica, who clocked in at 20:06.90. The Drops were the 2nd and 3rd overall finishers for the SEC in a 255-woman field.
The Drops' outing on Saturday marked the first All-American honors for Georgia cross country since Kristie Krueger received the same recognition in 2010.
Following the Drop sisters were fellow sophomore Yanley Gomez (21:01.34) and junior Hailey Branch (21:03.08). Junior Grace Tavani rounded out the scoring column for the Lady Bulldogs, scoring for the first time in her career with a time of 21:19.74.
Saturday's NCAA Championships mark the end for Georgia cross country's 2017 season.
Looking forward, however, Cunniff is enthusiastic about his team's performances all season long, and is excited to see what successes the future may hold for Georgia cross country.
"I could not be more proud of this team's effort and determination all year long," Cunniff said. "It makes me really excited about the future of this program.