Vince Dooley remembers the obstacles of facing an SEC opponent on the road in week one of the season.
The year was 1980. Georgia traveled to Knoxville for its season kickoff against the Tennessee Volunteers. Dooley, in his 17th year at the helm, was focused on finding a tailback and preparing his team to deal with Tartan Turf — artificial grass that reminded him of a brillow pad.
"That was a big challenge to go up to Knoxville," Dooley said. "Back then, [Tennessee] was extremely strong."
A 16-15 road victory against the conference rival propelled the Bulldogs to a national championship.
This year, Georgia opens with a game in Nashville against SEC opponent Vanderbilt. Georgia also travels to Tennessee and Auburn, hosts Texas A&M and South Carolina and has a meeting scheduled with Notre Dame.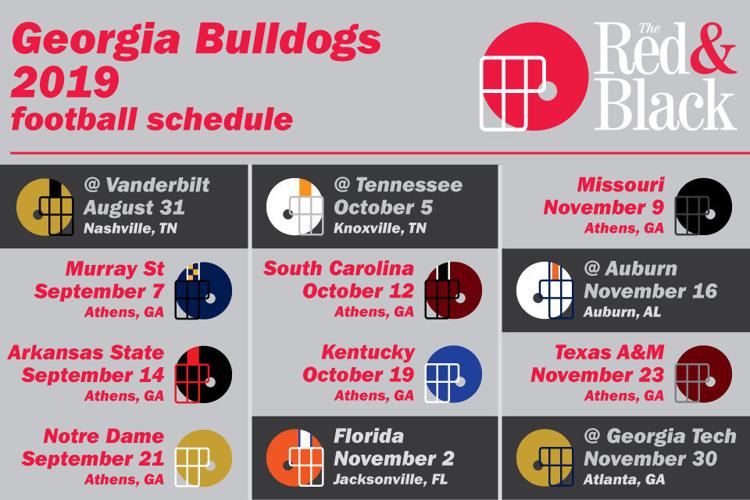 The 1980 team faced all of the same opponents, too.
The Bulldogs have opened with a conference rival just eight other times since 1980. Texas A&M hasn't appeared on a Georgia football schedule since 1980, but the two teams last met in the 2009 postseason when the Bulldogs won 44-20 in the Independence Bowl. Georgia defeated Notre Dame 20-19 during the 2017 regular season, but before that meeting, the Bulldogs hadn't faced the Fighting Irish since the 1980 season.
So, what's in a schedule? Similar to current head coach Kirby Smart's strategy, Dooley said during his time as coach he didn't pay much attention to future opponents. He took note of every opponent week-by-week.
"I never looked at the schedule, except for the first game, then whatever came next," Dooley said. "I just knew that the first game was Tennessee and all of our focus was on that."
But there's more similarities between 1980 and 2019 than just the schedule. For instance, this year's College Football Playoff National Championship game will be held at the Sugar Bowl in New Orleans where Georgia secured its national championship.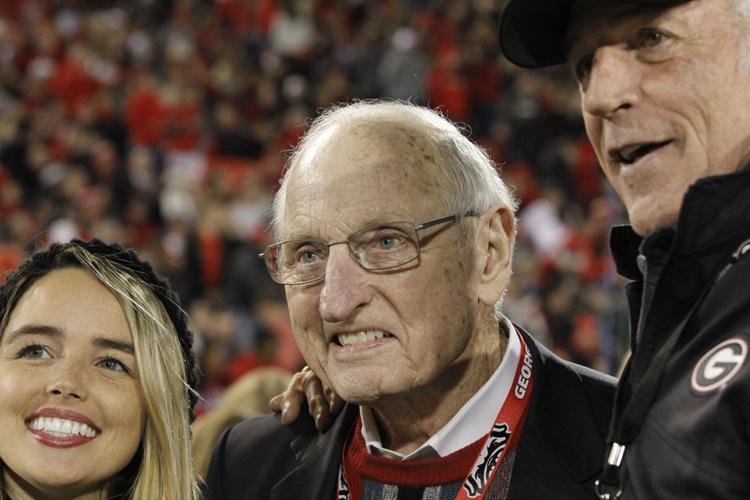 In 1980, Georgia's offense boasted a junior quarterback, Buck Belue, and the 2019 team also features a junior quarterback in Jake Fromm. The 1980 Bulldogs returned senior kicker Rex Robinson, and Georgia will rely on senior kicker Rodrigo Blankenship this season.
Though the 1980 Bulldogs were coming off a 6-5 record in 1979, Dooley had only one main personnel question. When freshman tailback Herschel Walker emerged in the season opener, all the pieces came together.
"We really had a pretty solid football team all the way around," Dooley said. "The big question was at tailback … We were solid in the line, and we were solid on defense. Our kicking game was extremely good. So Herschel provided that missing piece of the puzzle."
Georgia enters 2019 with one of the nation's strongest offensive lines, experience across the defense and confidence in its kicker with Blankenship. One of the Bulldogs' primary offensive concerns this offseason has been at wide receiver, so a strong wideout could be this season's missing piece. George Pickens could be the freshman who can stabilize an uncertain position like Walker did 39 years ago.
Dooley said there are many "little things" that need to go right for Georgia to make it back to a national championship title. While he said injuries and luck could always change the course of a season, he called this year's Bulldogs "the best team on paper."
"As it happened for us in 1980, we were not going into the season with as high [of] expectations as the team this year," Dooley said. "But you've got to have a lot of good things happen for it to fall in place."