Johannes Erm moved across the world from Estonia to Georgia for the next step in his running career on Georgia's track and field team. 
Erm, who hails from Tallinn, Estonia, said during his freshman and sophomore years at Georgia he was homesick. This year, he credits sophomore Karel Tilga, his teammate and roommate, for helping adjust to his new surroundings. 
"Now [Georgia] is starting to feel like home," Erm said. 
Tilga made nearly the same transition as he moved from Tartu, Estonia, to Georgia one year after Erm. Because they can relate to coming from the same country, they formed a good relationship and use it to make each other feel more at home. 
"Just to speak some Estonian every once in a while, feels good," Tilga said.
Last season, Erm won the NCAA outdoor decathlon championship. At the start of this season, he set a personal goal to score over 6,000 points, which he beat when he scored 6,114 at the Razorback Invitational on Feb. 1. Now that he's beat his personal goal, he's raised expectations and set a new one at 6,200 points.
Erm has improved in multiple events so far this season. At the Bob Pollock Invitational on Jan. 24, Erm improved his personal record in the 60m hurdles to 8.03 seconds. He ended with a personal-best time of 2 minutes, 36.02 seconds in the 1000m. 
"I am excited for nationals," Erm said. "I want to see what our team can do. If I am consistent and do really good, I feel like I can win nationals."
Going into every meet, both collegiate and international, Erm prepares to perform his best. He does treat the two differently and has different mindsets for the different meets. 
"If it's a big meet I am thinking it's my time to shine. If it's like the [Razorback Invitational] I am thinking I need to do everything consistently and do qualifying work," Erm said. "In international meets, I'll be wearing my Estonia gear, and I am more proud of that."
Along with his accomplishments as a Bulldog, Erm qualified for the Estonian Olympic team this summer. Representing his native country won't be the only familiarity at the 2020 Olympics, as Georgia head coach Petros Kyprianou will be Erm's coach during that time as well.
"Erm already set the bar so high that winning is his only option," Kyprianou said. "He's got some serious potential and something really special both in the NCAA and Olympic games."
Tilga is hopeful he will get the same chance to compete for the Estonian Olympic team. It is his goal to make the Olympics and he has already started training. He always knew he would either stay in Estonia or come to Georgia for track to be coached by Kyprianou.
"The first outdoor competition is in April, so that's when I have my chance to qualify," Tilga said. "Petros has done great things for other Estonians, they all became Olympians."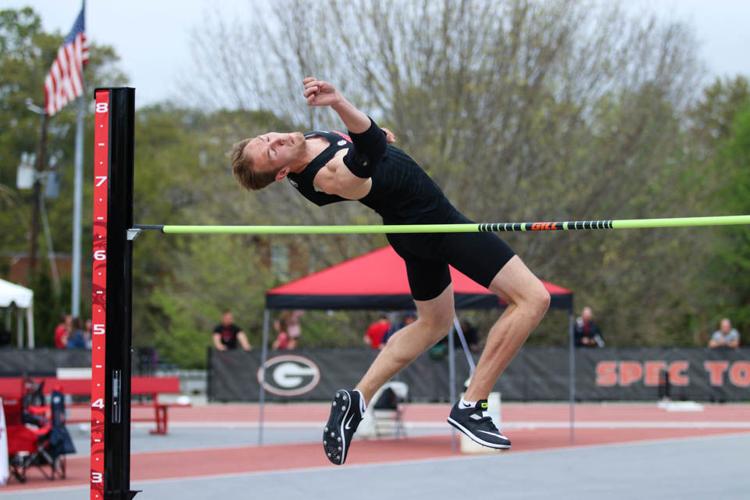 Because athletes like Erm have already qualified for the Olympics under Kyprianou, Tilga felt like Georgia was the right fit for him.
Kyprianou recruits athletes from other countries because he believes it helps blend the team. 
"They bring a little bit of a more track and field sport-specific savviness," Kyprianou said. "Europeans help Americans, Americans help Europeans."