A Sugar Bowl berth is bittersweet for the Bulldogs.
On Dec. 2, Georgia was selected to conclude its season in one of the most prestigious and storied bowl games in college football. After Georgia entered the 2018 season with a roster littered with underclassmen, a New Year's Day date with Texas is far from the worst possible outcome.
But after blowing a 14-point lead in the SEC championship game against Alabama on Dec. 1 and falling just short of a playoff spot, Georgia's season is marred by a massive "what if?" After coming so close to competing for a national championship, it seems it could be tough for the Bulldogs to focus on their bowl game.
There's an easy way to snap Georgia back to attention, head coach Kirby Smart said.
"Well, I think the first thing to do is turn the tape on of the Texas football team," Smart said on a teleconference on Dec. 2. "As far as our players and our team, these kids recover faster than you think they do."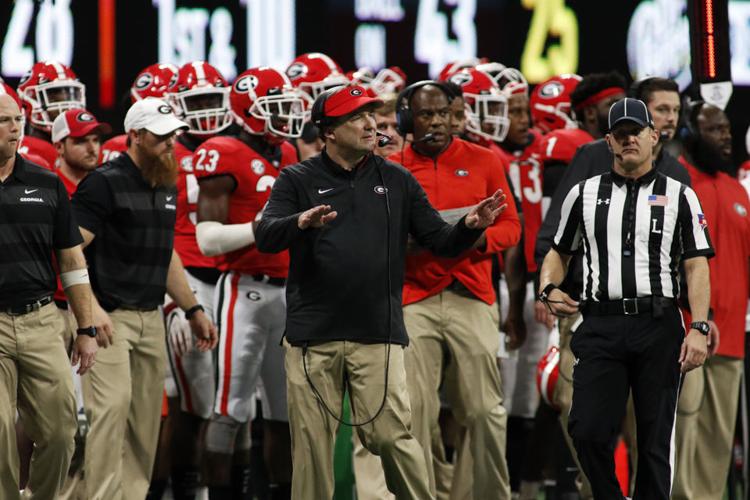 Georgia faces a series of challenges in its lead up to the Sugar Bowl on Jan. 1, 2019. One is preparing for 15th-ranked Texas, which features a passing game that averages 264.5 yards per contest and is led by head coach Tom Herman, who has engineered some of college football's best offenses.
The other challenge is mental. After a letdown against Alabama, Georgia will have to play in a high-profile bowl game. Before last season, when the Bulldogs appeared in the Rose Bowl and national championship game, Georgia had not played in such a game since the 2008 Sugar Bowl. Smart said the team still needs to grow accustomed to these situations.
---
"My motivation's always to win. So if we go to playoffs, then I want to win it all, and if we don't, whoever we play, I want to win against them."
- J.R. Reed, Georgia safety 
---
Smart participated in many big-time games when he was on Nick Saban's coaching staff at Alabama. The Crimson Tide played in three Sugar Bowls in Saban's time in Tuscaloosa, Alabama.
The last time Smart coached in a Sugar Bowl game, he stood on the opposite sideline of Herman. Smart was the defensive coordinator at Alabama and Herman was the offensive coordinator at Ohio State when the teams faced off in New Orleans in 2014. The Buckeyes bested Alabama 42-35 in that game.
It will be up to Smart and the coaching staff to ensure their players are focused for the final game of the season. In the aftermath of the SEC title game, Georgia safety J.R. Reed appeared prepared to do just that, saying he was ready to play no matter where the team closed out its season.
"If we get in, OK. If we don't, OK," Reed said. "We got to move on, and we got to get ready for the next team. My motivation's always to win. So if we go to playoffs, then I want to win it all, and if we don't, whoever we play, I want to win against them."