UPDATE: The University of Georgia Athletic Association Board of Directors unanimously endorsed the name of Dooley Field at Sanford Stadium in a teleconference on Friday. The meeting was specifically scheduled to discuss the naming of the field.
The university has the jurisdiction on the naming, but the athletic board thought it would be appropriate to lend its support.
---
For the upcoming 2019 football season, Georgia fans may get to see a new name associated with the Bulldogs' football field.
University of Georgia president Jere Morehead and Athletic Director Greg McGarity on Thursday announced plans to dedicate the football field, naming it, "Dooley Field at Sanford Stadium", in honor of former head coach Vince Dooley, who helped bring Georgia its most recent national title in 1980 and won six Southeastern Conference championships. 
The University Cabinet and the University System of Georgia (USG) Board of Regents are set to vote on the plans in the coming weeks. If approved, an official ceremony is to be held to dedicate Dooley Field prior to Georgia's home opener against Murray State on Sept. 7.
The Board of Regents is set to review the proposal during a meeting in May, according to USG Chancellor Steve Wrigley.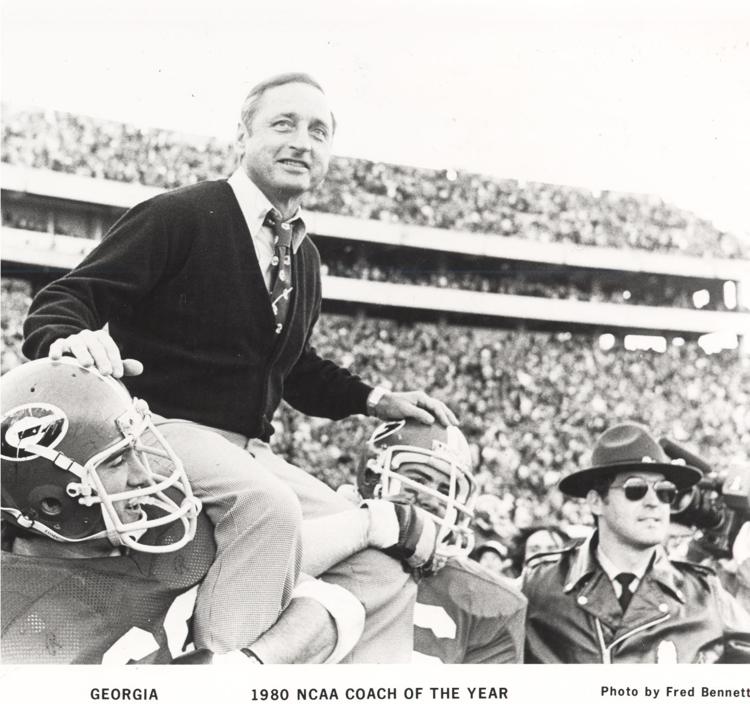 "I can think of no better way to open the 2019 home football schedule than dedicating Dooley Field at Sanford Stadium," said McGarity. "The event will be a moment for the entire Bulldog Nation to collectively say 'thank you' to a man who has devoted much of his life to making the Georgia athletics program one of the strongest in the nation."
Kirby Smart offered his support for the initiative ahead of his fourth season as Georgia's head coach.
"I am pleased that we will have an opportunity to recognize Coach Dooley as we launch the next football season," Georgia football head coach Kirby Smart said. "We will use this exciting development to galvanize private support around our capital fundraising efforts to expand Butts-Mehre for our football program."