Myles Jones, a senior in the University of Georgia Redcoat Band, remembers how the Redcoats contributed to the hype when the Georgia football team defeated Notre Dame in 2019.
"We helped make so much noise, we forced them to take a time out," Jones, a trumpet player, said. "That makes us feel pretty important."
Sanford Stadium held a record of 93,426 spectators when Georgia hosted Notre Dame in September 2019. There was enough noise to cause four false start penalties in the first half and two in the second — half of Notre Dame's total penalties of the game.
Due to the COVID-19 pandemic, the Redcoat Band and Georgia cheerleaders are both limited to performing from the stands this year. The live bulldog mascot, Uga, will not be present for the first time in a decade. Sanford Stadium will also be reduced to 20-25% capacity. These factors could impact Georgia's home field advantage.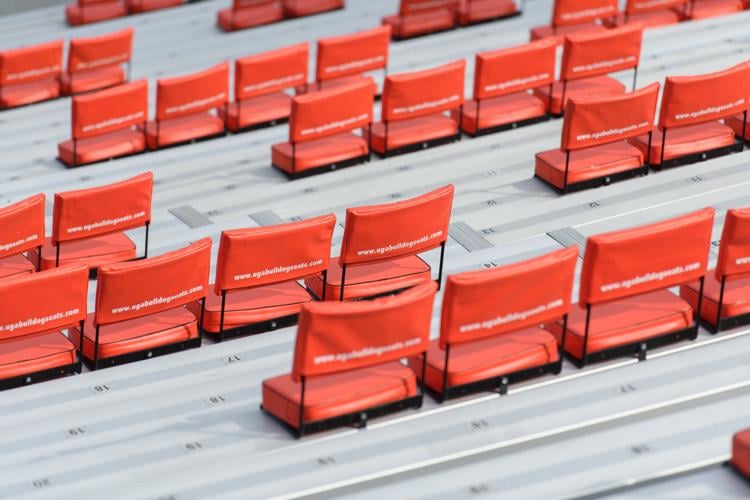 Georgia athletic director Greg McGarity addressed how the band and cheerleaders will be organized differently this season in a virtual University of Georgia Athletic Association board meeting on Sept. 11.
"[Redcoats] can be occupying seats in the stands, but they're not allowed on the field at any time," McGarity said. "Certainly it won't be the full band, but we're working on specific numbers there… socially distant, as well. [Cheerleaders are] not essential personnel. … Now that the team areas go to the 15-yard line — especially in our stadium — it's very narrow from the 15 to the goal line."
Due to Sanford's layout, cheerleaders will not have the space to social distance on the field.
Redcoat readjustments
Despite limitations, the Redcoats will make adjustments to continue contributing volume, energy and some normalcy to Georgia home games.
"Disease takes something away from people, and I guess a pandemic takes things away from everyone," director of athletic bands Brett Bawcum said in an email.
Bawcum said the Redcoats will adjust by wearing masks with small slits in them to accommodate playing and covering instrument bells with a fabric designed to prevent viral spread.
"It's been very interesting — playing with a mask on. We can play, but it can still be uncomfortable," Jones said. "I think we'll definitely try our best by doing everything that we normally do during games just with those modifications. … We'll still be playing as loud as we can to help the team."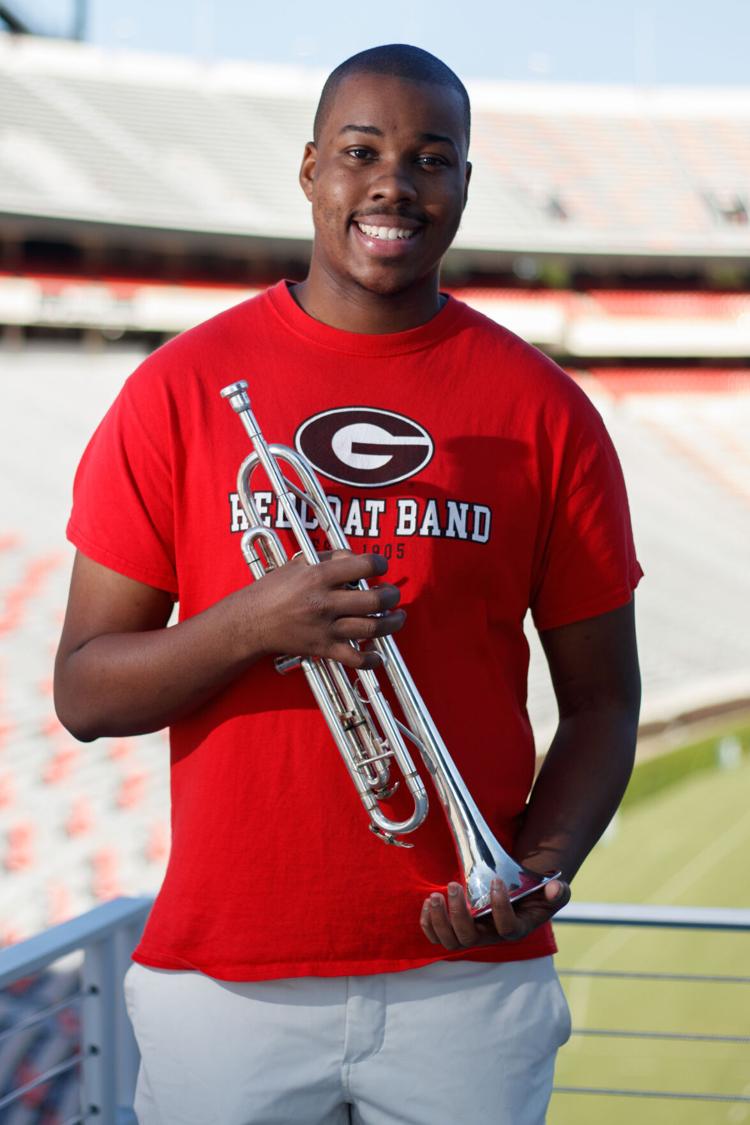 The Redcoats will also stand a minimum of 7 1/2 feet apart. Bawcum said he doesn't believe the limitation to the stands will change the band's volume. He thinks that reducing the number of Redcoats to maintain social distancing will be the biggest challenge with producing music.
The band will perform pregame and halftime shows from the stands. Bawcum said he thinks these performances occurring on the field usually give the crowd "some extra juice for kickoff," but with a quarter-full stadium, that energy could be lost.
"Hopefully it will feel different yet compelling, rather than as though something is missing. But there may be a little less adrenaline in many of us compared to when the Dawgs run through a tunnel of Redcoats," Bawcum said.
Cheering from the stands
Similarly to the Redcoats, Georgia cheerleaders will also make adjustments to try and maintain energy and volume inside Sanford Stadium.
Senior cheerleader Maia Perri said they were left wondering whether their team would even be a part of Georgia football home games this season.
"I had already prepared for us not to cheer just because of the uncertainty of everything, so it was exciting when we were told we got to cheer," Perri said. "Especially being a senior, it's just hard. The best part was cheering for the Notre Dame game and the stadium was full. It's just not going to be like that this year."
As a safety precaution, Georgia's cheerleaders will not be able to perform stunts or tumbling while participating from the stands.
Senior cheerleader Kaleb Comer said he believes having the cheerleaders and Redcoats placed in the same general area could spur positive change by increasing communication between all involved when it's time to lead cheers.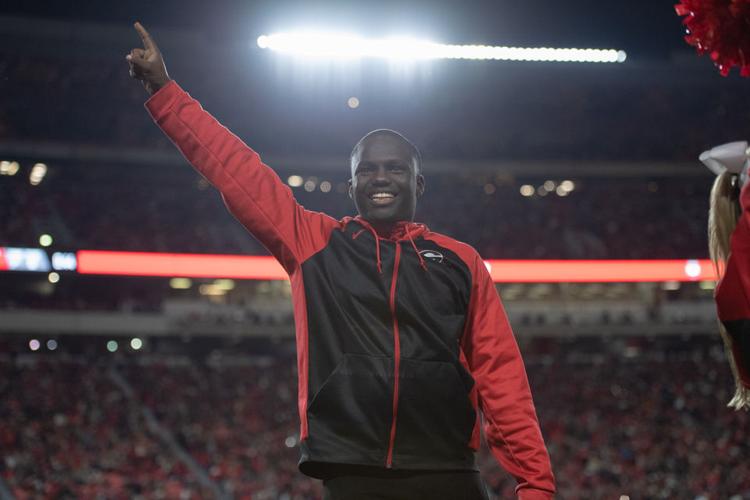 Comer said one thing that won't change is the cheerleaders' own excitement. He said the cheerleaders recognize the passion they bring to Georgia football home games, even though it may look different this season.
"We will keep the energy for the football team and the fans," Comer said. "We all know what our job and our role is on a gameday. That whole feeling of going to a Georgia game is honestly indescribable, unlike any other."
Despite the differences in the stadium, Georgia outside linebacker Nolan Smith said he doesn't think the crowd's role in helping the defense to force turnovers or penalties will be affected.
"My honest opinion, I don't think there's going to be a drop-off," Smith said. "I grew up a Georgia fan. I grew up right in Savannah. I've been watching the football all my life. … I don't think the fans are too worried about corona [virus]. I think they're going to come out and be pumped."
Although it is difficult to reach complete normalcy without around 75% of spectators, Bawcum said he hopes the home games will still give people something to look forward to on Saturdays.
"College football is one of those things — especially because of its pageantry, character, history and often deep personal meaning — that makes a lot of people happy," he said. "We're just one part of that, but I hope we can help give people something to smile about for a minute."