Stuck off the ice in his hometown of Bethesda, Maryland, Georgia club ice hockey freshman Dylan Spicer has turned his attention to the virtual rink. He's set to compete this week in Georgia's "NHL20" intramural esports tournament.
"I haven't played anybody yet," Spicer said. "But I started doing some practicing, getting online and playing some people, and I'm getting smoked."
"NHL20," in the same vein as "Madden NFL" or "MLB: The Show," is a hockey-simulating video game. Players can control the athletes of their favorite NHL teams in virtual exhibitions against a computer-controlled opponent or, as Spicer found out the hard way, try their hand against real, highly competitive opponents from around the world.
While Spicer has some experience with the game via casual contests with friends in Athens, his struggles with the online feature have left him worried about the intramural tournament.
"It's so frustrating," Spicer said. "I guess it's good keeping the competitive spirits up, but I'm just sitting there yelling at my TV, and my mom's getting all mad."
Gaming on ice
Spicer hasn't honed his video gaming skills yet, but when it comes to improving his hockey game, Spicer has a successful track record.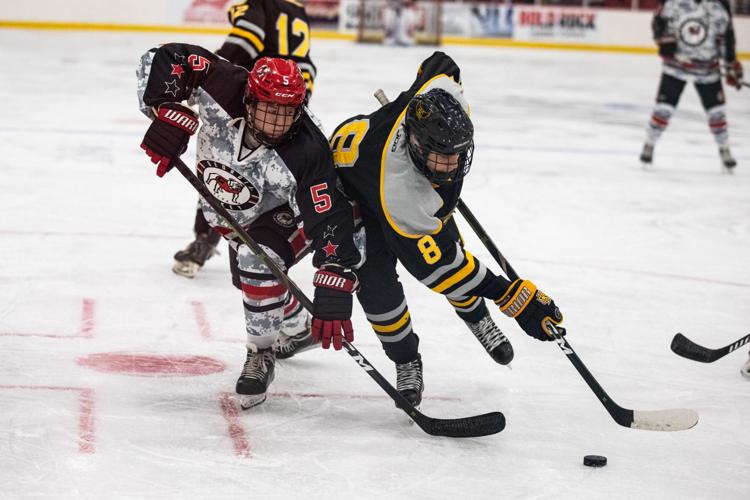 He started playing hockey in sixth grade. After missing out on making his high school team as a freshman, Spicer redoubled his efforts and earned a spot on the ice the following season.
Although Division I hockey in Maryland or at a northern powerhouse was never in the cards for Spicer, who finished his first year in Athens earlier this month, he was able to scratch his competitive itch as a member of Georgia's club hockey team this past season. 
"It was the most fun year ever," Spicer said. "Great group of guys, and it was really competitive. It was just great."
Playing in the Southeastern Collegiate Hockey Conference, the Ice Dawgs managed to complete the entirety of their 2019-2020 regular season, finishing third at the SECHC tournament from Feb. 7-9. After a 2-1 loss in the semifinals to Arkansas, they finished the year with a 5-4 victory against Auburn.
Spicer played all 28 games from November through the February SECHCs, sinking one goal during his team's 15-12-1 season.
The club hockey experience was a bit of a culture shock for Spicer. He said he enjoyed going on the road with his new teammates, but the competition level was far above that of his high school league. Spicer said he went from being one of the top dogs on his Maryland team to the bottom of the Ice Dawgs' roster.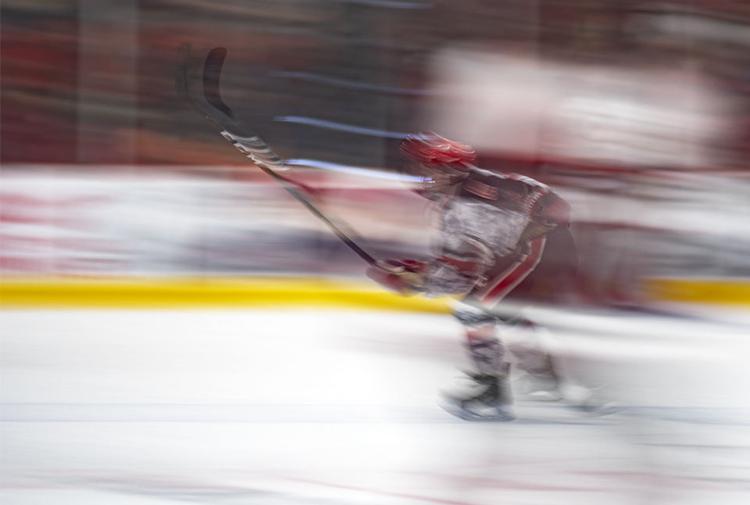 "The first few games, I don't think I've ever been that nervous," the freshman said. "[They] were awful because it was so scary, but then I got my feet under me and it was a lot of fun."
Beginner skates
Spicer was able to overcome his initial fear on the ice. But the esports tournament presents a different challenge. 
For one, there's no team camaraderie to boost his confidence. It's one on one, controller on controller, with players setting up their own games and submitting a photo of the results to be recorded by the University of Georgia Department of Recreational Sports, which produces and monitors intramural events.
With no training and only a brief, unsuccessful introduction to competitive gaming, he finds the odds are stacked against him.
"I might have to bribe a fake picture to the guy if I want to move on," Spicer joked. "There's no way I'm making it past round one."
In any case, video games, even potentially ill-advised intramural bouts, have become an oasis for Spicer amid this summer's deserted sports landscape.