Georgia men's basketball guards Sahvir Wheeler and K.D. Johnson were both awarded with postseason SEC accolades on Tuesday. Wheeler was named second team All-SEC while Johnson made the SEC's All-Freshman team.
After a promising freshman season in which he averaged nine points and more than four assists per game, Wheeler stepped up for the Bulldogs in his sophomore year. Without Anthony Edwards to carry the offensive load, Wheeler took the reins as Georgia's floor general and averaged 14 points per game and 7.2 assists. His assist numbers were the best in the SEC and sixth in the country.
The Houston, Texas, native also holds the Georgia single-season record for assists and recorded the first triple-double in program history on Feb. 23 against LSU.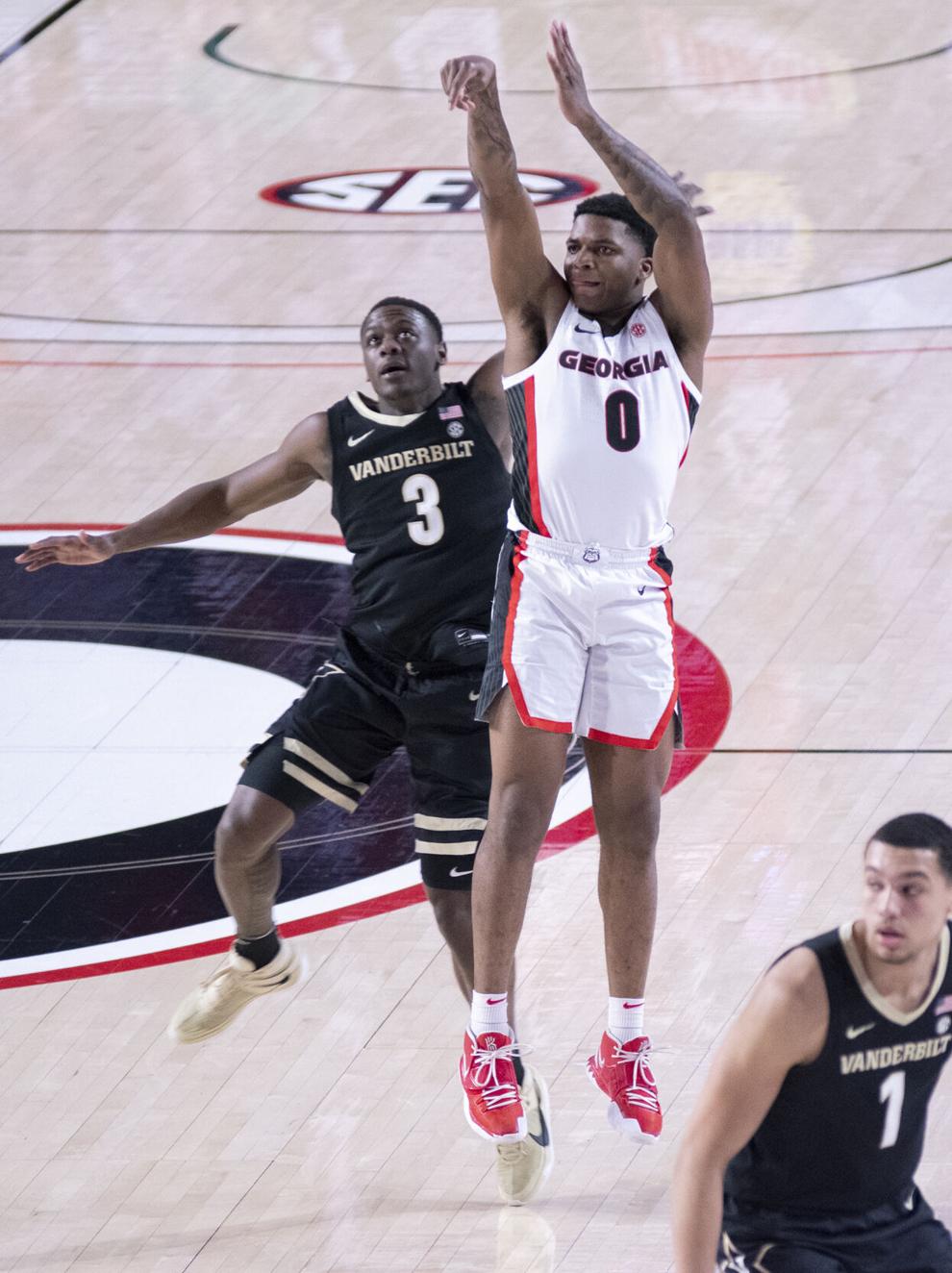 Johnson's season started after 10 games as he was dealing with eligibility issues. When he finally did suit up for the Bulldogs, he came out firing. In his first game against Auburn on Jan. 13, the Atlanta native scored 21 points. He would go onto score in double figures 10 more times throughout the season and eclipsed 20 points three more times. 
Johnson has been praised for his defensive intensity off the bench for Georgia and brought a deep scoring threat to a team that struggles with 3-pointers.
With the regular season now complete, the Bulldogs are now preparing to face off against Missouri in the second round of the SEC Tournament on Thursday at 7 p.m.