Unlike most of Georgia's spring sports teams, men's tennis will retain none of its seniors for a fifth year of eligibility in 2020-21. Instead, head coach Manuel Diaz said Samuel Dromsky, Robert Loeb and Alex Phillips will pursue careers outside of tennis.
"They were pretty much set up very well and ready to start their future," Diaz said. "But it was, I'm sure, something [in which] their hearts were pulling them in one direction, but they were ready to start the next chapter."
So where does that leave the team, which for the first time in three years sat atop the SEC and looked to have a shot at an NCAA championship run? For Diaz, the squad is just getting started.
Through their final 5-2 victory over Mississippi State on March 8, the Bulldogs were 9-2 in regular season dual meets. While his two seniors and one redshirt senior combined for a 19-24 singles record over both dual meets and tournament play, Diaz's underclassmen combined to finish 86-42. Their dual meet record was 37-10.
With a core of young talent, highlighted by rising sophomore Tyler Zink and rising juniors Trent Bryde and Blake Croyder, Georgia is in good shape to pick up where it left off next season, although Diaz said he has no idea when that will occur, or what 2020-21 will look like.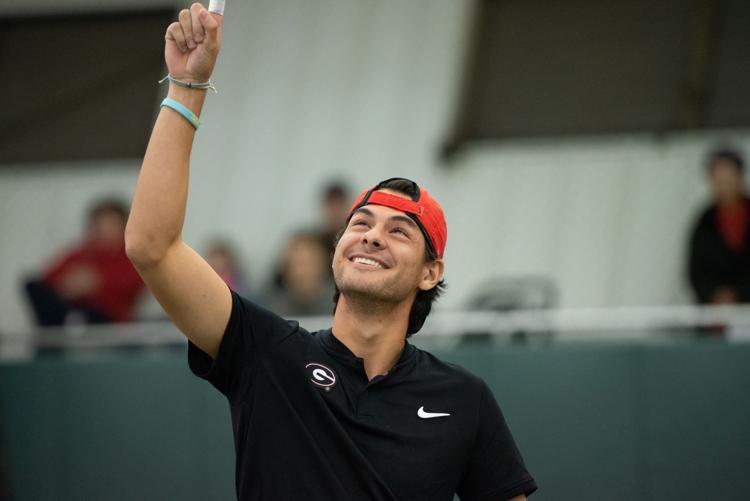 "I think our strength was our youth and enthusiasm," Diaz said. "But at the same time it was a tremendously motivated and highly focused group. And I believe that this group has continued to work hard and cannot wait to get back together and accomplish some special things."
The eldest member of the men's tennis team next year will be Diaz's son, Alex. A rising fifth-year senior, Alex Diaz had a disappointing 1-3 singles and 0-2 doubles showing in the fall before a shoulder tear sidelined him throughout 2020. 
As the team's lone senior in 2020-21, he'll look to reclaim the undefeated combined singles and doubles record he notched in dual matches as a redshirt sophomore. His coach and father said there's no added pressure as both the resident elder and the skipper's son.
"I'm extremely proud of what he's had to endure, and I think it's made him stronger," Diaz said. "I'm looking forward to this last year."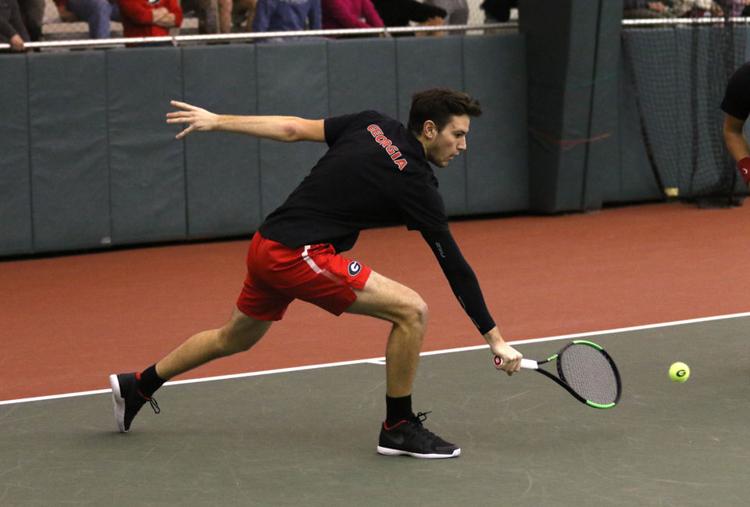 Amid an offseason marked by cancelled tournaments and limited access to NCAA-level competition, Diaz said he trusts in his players' dedication to return to the hard courts strong. 
Everyone across collegiate tennis, and college sports in general, has faced similar challenges to staying in shape. But those "putting a lot of work into themselves," Diaz said, will find it easier to come back.
"Having said that, it's going to take a few matches from whenever we can start competing for kids to really hit their stride," Diaz said. "You can shadow box, you can punch a bag, but it's not until the bell rings, and you're in the ring that you start to see the benefits of all that work."