Quincy Mauger was riding a fan bike with a boot covering his left foot during Georgia's practice Aug. 17.
The senior free safety was pedaling away, trying to get in some sort of workout while his teammates were running drills. But he didn't sit idly by and gaze at his teammates. Instead, the senior was yelling at them — practically falling off the bike as he tried encouraging the defensive linemen to give more effort in their agility drill.
"Let's go boys, pick it up!" Mauger said emphatically. "Push it!"
And his teammates responded to his call.
"If he says the play that we were doing is not good enough, he lets us know it's not good enough," defensive tackle DaQuan Hawkins-Muckle said. "He is the guy that is there to push us."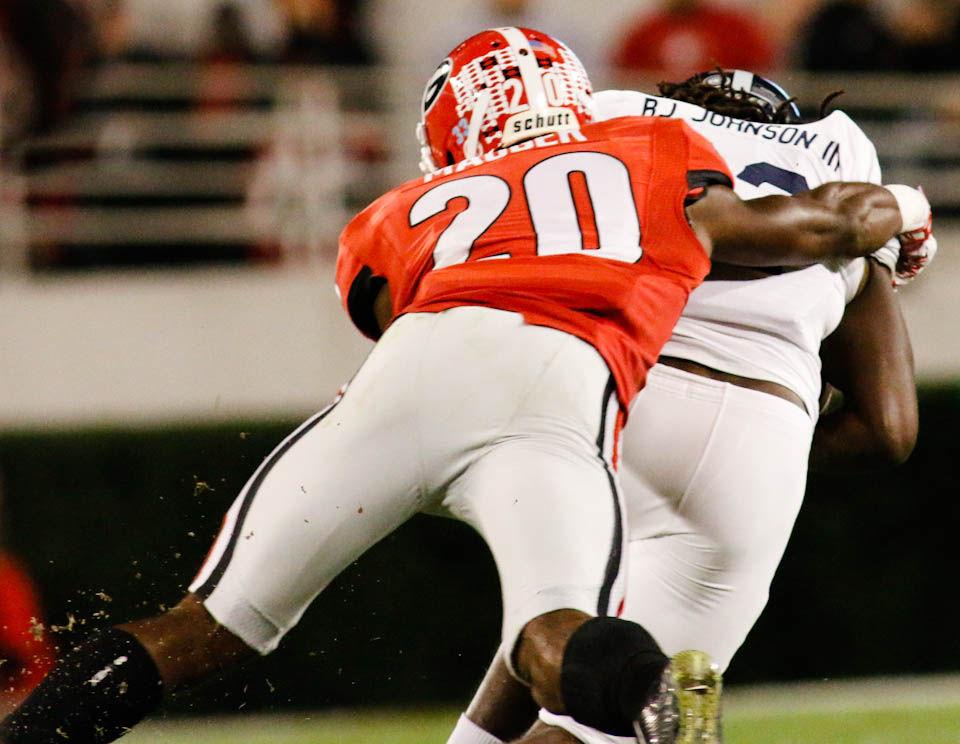 It's always been this way for Mauger. He's always been the leader, he's always been the motivator and as the defensive linemen found out that day, he's always been a harsh coach.
"He is always motivating other people," Mauger's high school coach Derek Cook said. "He is just one of those great kids that you love being around because he is always ready to go to work."
Cook met Mauger when he became the head coach at Kell High School in 2012. The first thing he noticed about the free safety was the mature and devoted nature of his new player.
That maturity was reflected in the way Mauger went about his preparation. Cook said all Mauger ever wanted to do was to know what he could improve upon and would spend countless hours studying film. This gave the 6-foot, 206-pound safety the confidence to not only know all his assignments but make sure his teammates knew theirs as well.
"Quincy had great credibility because of the way he conducted his own business and was able to gain the respect of his other teammates," Cook said. "When he said something to them, they would listen and try to do what he asked."
His college teammates listen to him even more.
"He is always yelling at us to do better," linebacker Davin Bellamy said. "Usually it wants to make me do better."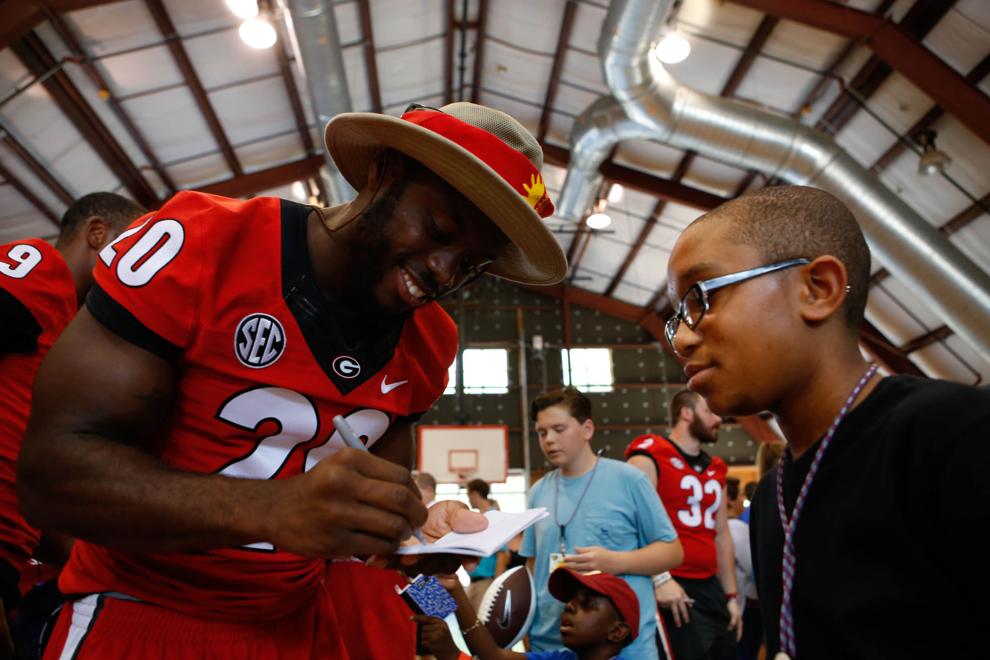 Georgia head coach Kirby Smart remembered making the three-and-a-half hour trek from Tuscaloosa, Alabama, to recruit what he hoped would be another crown jewel for the Crimson Tide defensive secondary.
His plan to coach Mauger was foiled when Mauger decided to take his talents to Georgia. However, three years later, the two have reconvened and Mauger's charisma and guidance are sure to make him a crown jewel among leaders on this year's Georgia squad.
"He is the guy that gets us going everyday," Smart said. "We ride off his energy."
Along with the tremendous amount of energy and the encouraging attitude he brings to practice every day, many of his teammates point to Mauger as being a humble guy. Cook had no doubts believing Mauger's teammates would say that about him.
Two years ago during Georgia's bye week, Mauger went home to Marietta. While there, he went to go see his former coach's son play in a football game. And the whole time he was trying to watch, he was mobbed with fans who wanted to talk and take photos with the former Kell superstar.
"He talked to every single person and took every single photo," Cook said. "He didn't have to do that. He took the time out off his few minutes off to come be with us. He is just a pleasurable person to be around."