Would-be fifth-year Cam Shepherd decided 198 consecutive starts for Georgia baseball was enough. He announced on Twitter Wednesday that he signed his first professional contract with the Atlanta Braves organization. 
Shepherd finished his Georgia career with a .261 batting average, 119 RBIs and a school record .970 fielding percentage at shortstop.
Undrafted in the five-round MLB draft from June 10-11, the 22-year-old's free agency signing bonus was capped at $20,000 under this year's altered format. 
Rather than take another crack at the NCAA postseason with the Diamond Dogs, he'll venture into the uncertain territory of minor league baseball along with his teammate since 2017, Tucker Bradley, who signed with the Kansas City Royals on Sunday night. 
Shepherd was drafted twice in the last four years, once in the 29th round of the 2016 MLB draft and again in round-20 last year. Both times he declined to sign.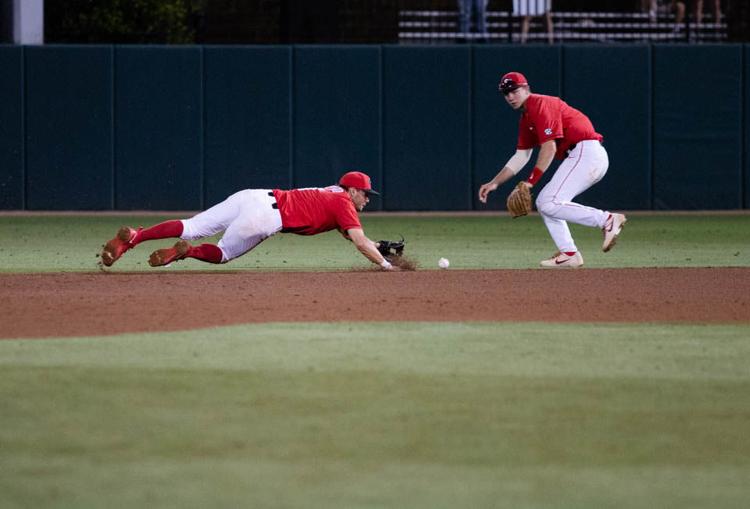 His .261 batting average across 18 starts this season — every game of the severed 2020 campaign — was his highest since his freshman year, and he ranked second on the team in RBIs and runs scored. 
Yet what looked to be a resurgent senior season wasn't enough to land in one of the 160 open draft slots this year. 
The signing bonus may be less than what he could have grabbed as a 10th to 20th round selection, but the outcome is the same. Shepherd will shed his spiked collar for a red tomahawk and compete as a professional athlete the next time he takes the field.