For the past four years, fans of Georgia softball have known Ciara Bryan and Jordan Doggett for their play at Jack Turner Stadium. What they don't know is that the two players are as close in the classroom as they are in the outfield.
"We're best friends on and off the field, and that just carries over for the both of us," Doggett said.
Both Doggett and Bryan are communication studies majors and have had classes together. Appropriately, they are now taking a close relationships course during their senior year.
The outfielders hope to take what they are learning and apply it to the softball field for better relationships with each other and their teammates.
"We have to use what we're majoring in, and we use it on the field," Bryan said. "It helps us because it helps us with our relationships with our teammates."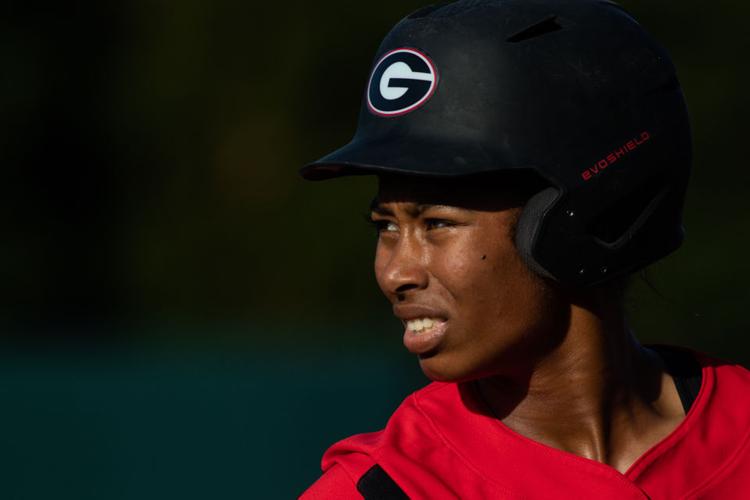 Before arriving at Georgia in 2016, the seniors knew each other in high school. Doggett came from Ola High School in McDonough, and Bryan attended Newton High School in Covington.
Because of their schools' close proximity, they recognized each other coming to and from the softball field. But it wasn't until their senior year in high school that they became friends before enrolling at Georgia together.
"We started hitting together, going to eat together and then getting close," Doggett said.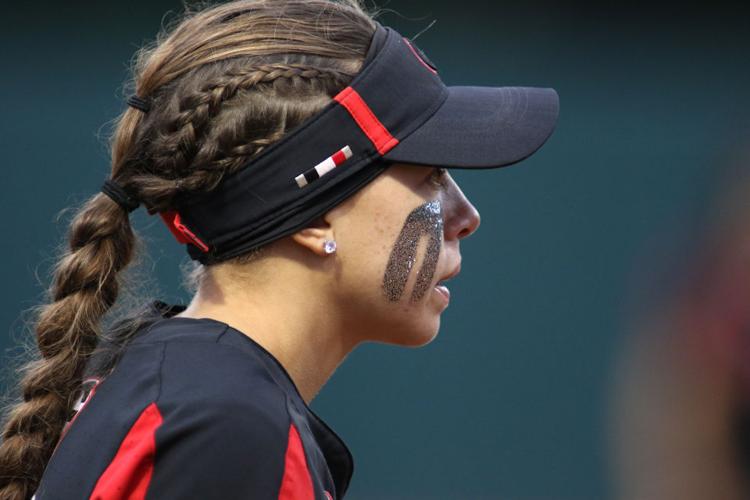 As freshmen, both Doggett and Bryan saw time on the field en route to their first postseason appearance as Bulldogs. Bryan ended her freshman year hitting .351 while appearing at second base, shortstop and the outfield. Doggett finished with a .257 average and played second base.
After freshman year, Bryan moved to centerfield and Doggett to third base, where they both started 61 games together. They proved themselves defensively and both solidified spots at their respected positions. It wasn't until her senior year that Doggett moved from the infield to join Bryan in the outfield.
Doggett said that Bryan has helped her make the switch, teaching her all the right skills to succeed in the outfield. Bryan, one of the best defenders in the SEC, has noticed Doggett's improvement.
"I think that she loved the switch because it was able help her be herself and not really be in her head," Bryan said. "I feel like she can play her best game in the outfield."
This season, Doggett and Bryan have been consistent staples in the outfield, whether it be in center, left or right. On a team filled with young talent, the seniors share the responsibility to lead.
"They've really emerged as leaders this year, especially vocal leaders," assistant coach Rachel Fico said. "I think they're doing a really good job of leading in the outfield and leading in the locker room."
Doggett and Bryan have been leading by example, committing no errors and helping Georgia start off to a 14-3 record. Offensively, both seniors are atop the best lineup in the SEC. They have combined to earn 39 RBIs and 10 home runs in an offense that leads the conference in both categories.
Part of Bryan and Doggett's success at the plate is due to each other's position in the batting order. Bryan leads off as a long-ball threat and has hit eight home runs this season. Her position forces opposing pitchers to either take their chances with her or throw to Doggett, who hits second and averages .435 at the plate.
"[Bryan] is a really big home run threat, so I know a lot of time they're going to want to put her on and go for me instead," Doggett said. "She gives me the confidence that it doesn't matter and that I can still get the job done."
Bryan and Doggett's offensive production can also be accredited to their own knowledge of each other's game. Both hitters watch each other closely in the box and give critiques on their swings for the next at-bat. Since they have known each other for so long, they know what to look for in each plate appearance.
"She helps me see some things when she's on deck for my next at-bat. Then when I'm on base, if I see something, I'll tell her for the next at-bat," Bryan said.
After once being 18 miles away in high school, Doggett and Bryan are now right beside each other in the outfield for their final season in Athens.
"We have each other's back because at the end of the day we want what's best for the team and we want to win," Bryan said.