On Sept. 6 against Long Beach State, senior setter Meghan Donovan became the sixth player in Georgia's history to reach 4,000 career assists.
This is not Donovan's first taste of success. From 2017 to 2018, Donovan received the title of SEC Setter of the Week seven times.
In high school, she became the all-time leader in assists in the state of Missouri with 3,468 career assists during her four years at Villa Duchesne High School. She also led the team to the 2015 state title. 
Donovan said her recent assist accomplishment ranks as one of her best moments on the court.  
"[My favorite was] either the 4,000 career assists or in high school when I beat the Missouri assist record," she said. "But this was my biggest accomplishment so far here."
As a freshman in college, Donovan started for the Bulldogs and ended up playing in every match that season.
She excelled in 2018, leading the SEC with 1,273 assists.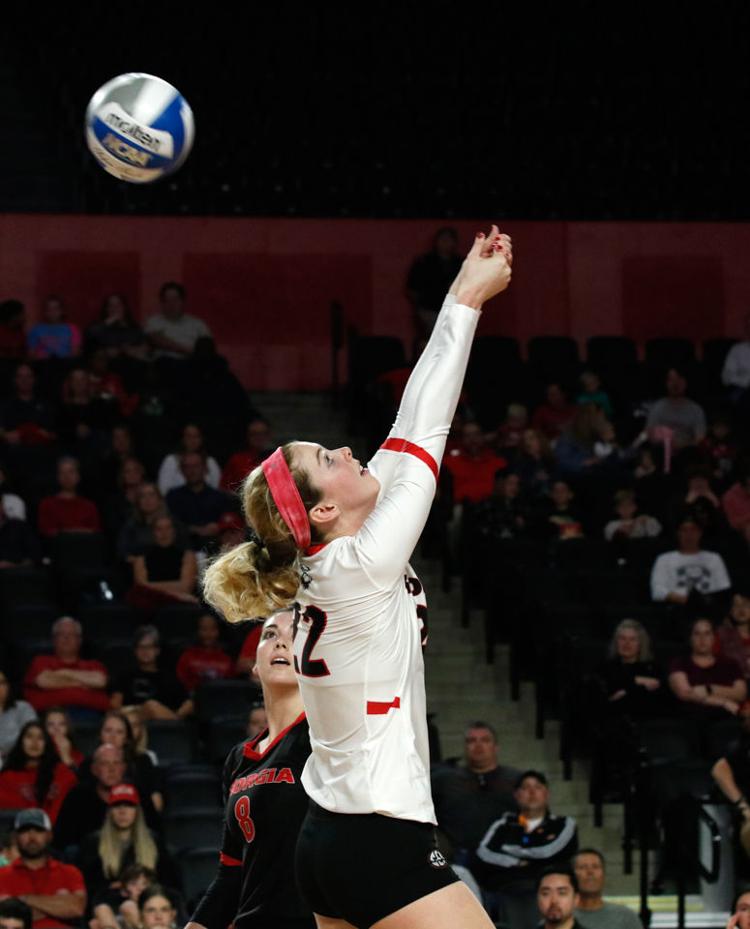 "She continuously improves, and it never slows down, which is really rare," Georgia head coach Tom Black said. "Every week she adds an element to her game, and she has the discipline to do it and she is able to learn without getting overly emotional about it so she can stay on track."
Donovan hit a career high on Oct. 3, 2018, when Georgia played Auburn, and she recorded 62 assists. During her junior year, she was also given the prestigious honor of gaining a spot on the USA College National Team.
"You have to have personal connections with everyone on the court and you have to lead and portray what you want other people to act like," Donovan said. "Doing that day-by-day helps everyone do better."
Besides her success on the court, she is also very committed to her academic studies.
Donovan, who is majoring in real estate, has become a back-to-back recipient of the Michael A. Kahn Volleyball Scholarship. Both her sophomore and junior year she was chosen to be on the 2017 and 2018 SEC Fall Academic Honor Rolls. Also, this year she gained the honor of serving as a representative to the Student-Athlete Advisory Committee.
With the end of her last season on the horizon, Donovan said she is excited for her future. 
"I'll either go back home to St. Louis and get into commercial real estate or I will go overseas in August to play professional volleyball," Donovan said. "I think I'm leaning towards playing pro for a year somewhere in Europe."