Celeste Dao grew up preferring the team golf environment on the Canadian national team back home. Knowing that her personal score counts not only for her, but for her team, is what drives Dao to do her best on the course. 
Starting her career with the Georgia women's golf team, Dao recognizes other national team members from back home competing at rival colleges, and she remembers the days when her scores mattered for her country and national teammates. 
Now in Georgia events, Dao's scores matter for the "G."  
Since they were 14 and 15 years old, Dao and fellow freshman Caterina Don have represented their countries on their national women's golf teams. Now student athletes attending Georgia, the two are transitioning from representing a flag to a letter. 
Dao's career with the Canadian National Team began when she was recruited at 15. Five girls and five boys were selected. Because of Canada's cold winter, the team set aside time for a trip to Florida or Arizona each fall for training. From January to June, the team would live on the west coast on an island called Victoria. 
Dao said that it has been an easy adjustment as a new freshman because she has always lived away from home. 
"We would practice and train like college golf," Dao said. "We would have yoga, training, go to school together. I am kind of used to not living at home anymore."
Dao has had the opportunity to travel the world. She has competed in Ireland, Japan, Chile, Argentina and of course, the United States. 
Dao attends Georgia because she wanted to obtain a college education, in case her dream of turning pro does not work out.
"I am not ready to turn pro yet," Dao said. "My golf game is there, so I will turn pro when I'm ready."
Don, meanwhile, has played for the Italian national team since she was 15 years old, but she was picked for training when she was 14. She grew up playing team golf and still prefers team golf to individual golf.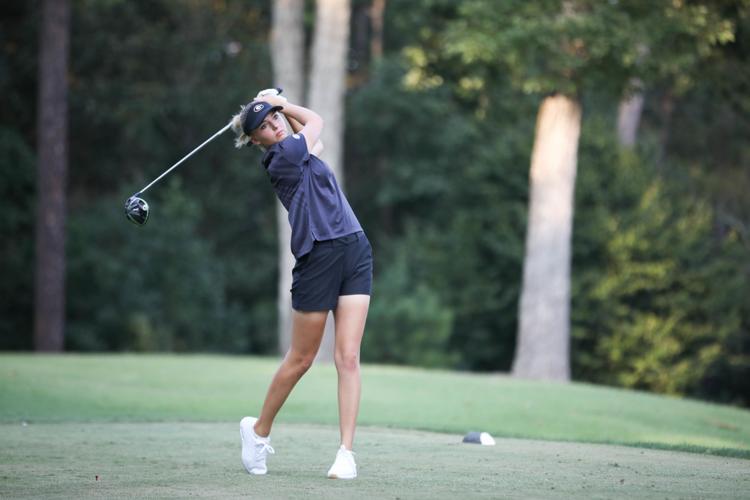 "When we go out there, we want to do our best, not just for ourselves, but for the other girls as well," Don said. 
Don said that there is a huge difference playing for a country and playing for a school. The team bonding is different. While Don grew up with the players on the Italian team, she is now starting over as a freshman at Georgia with new teammates in an unfamiliar territory and country. 
"I'm really glad that when I go back home to Italy to play in tournaments for the national team, now I go back with a Georgia golf bag," Don said. "I get to represent both at all times." 
For the Italian national team, there are six girls under 18 and six ladies over 18. Then, there is a pool of 20 that will be selected for training and practice. Typically six will travel for actual tournaments. Players can stay on the girls team until they are 18. This summer, Don will compete on the ladies team. 
Don said that when practicing on the national team, there is always someone watching, ready to critique and help. In college, it is more about practicing on your own. 
"On the national team you learn a lot about technique," Don said. "College gets you ready for pro life."
Georgia head coach Josh Brewer says that while Dao and Don are used to representing their countries, they are now under one flag and one team. 
"They bring team unity," Brewer said.