It wasn't too long after entering his name into the transfer portal last January that former Tennessee tight end Eli Wolf received a phone call from an unknown Georgia phone number.
Though he wasn't sure who to expect on the line, Wolf was excited to hear Georgia head coach Kirby Smart on the other end of the call.
"Coach Smart was actually one of the first people to get ahold of me," Wolf said. "It was very humbling and awesome."
For Wolf, placing his name in the transfer portal brought a constant stream of phone calls, emails and text messages. Smart was likely searching for depth at the tight end position after the departure of 2018's leading tight end Isaac Nauta.
Nauta was Georgia's third most productive receiver in 2018, making 30 catches for 430 yards and three touchdowns. Nauta also rushed for 31 yards and a touchdown on the ground last season.
"That was very intriguing for us, after seeing Isaac [Nauta] go to the NFL," offensive coordinator James Coley said on Aug. 5. "It opens the opportunity for a lot of catches for whatever five guys can fit those roles to get that."
Wolf saw opportunity arise at Georgia and made the decision to cross SEC rival lines in February.
"Realistically, there was a position of need," Wolf said. "Charlie [Woerner] and [John] FitzPatrick are both great tight ends. I felt like I could help the team along with those guys."
The player poised to take this season's starting role has appeared to be Woerner throughout fall practice. Woerner brings the most experience to the group, making 11 catches for 148 yards last season and seeing action in all 14 games of 2018. He was also named to the 2019 John Mackey Award preseason watch list for the nation's best tight end.
But Coley said the coaching staff continues to evaluate each tight end's unique skill set during preseason practices. He also mentioned that Wolf was "definitely" in competition for the starting role come Aug. 31 at Vanderbilt.
Wolf, who played wide receiver in high school, finds it easy to run routes. He put on necessary weight for the tight end position during his time at Tennessee, and his coaches helped him become a better blocker. Now, as a graduate transfer at Georgia, he sees development in the areas he once saw as weaknesses, and his new teammates have taken notice.
"He's a baller," FitzPatrick said. "He's fast, he's strong, he's quick."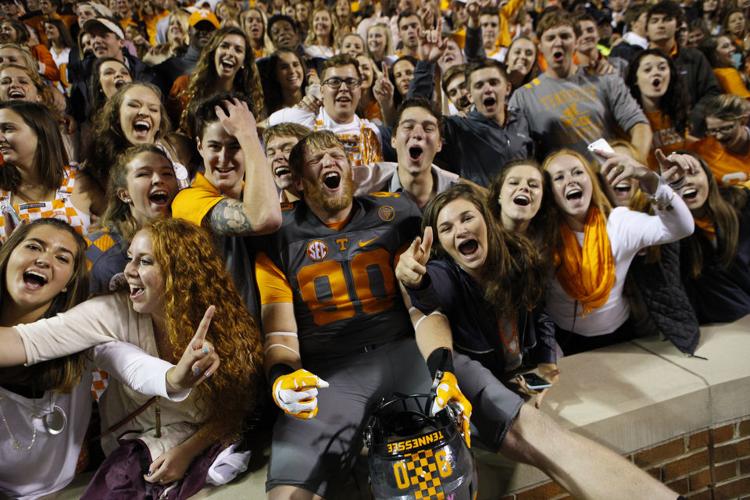 At Tennessee, Wolf played in all 12 of last season's games with seven starts. He recorded five receptions for 30 yards and one touchdown in 2018. As a redshirt sophomore and redshirt junior in 2016 and 2017, he had a combined total of  only four catches.  
Now at Georgia, Wolf will try to help the team in any way he can, regardless of his role.
"It's a very mature tight end room," Wolf said. "We get the most out of practice and meetings and help each other out."
Wolf is still acclimating to life in Athens. He uses a GPS to get around town and stayed in a hotel for the first few nights before moving into a house with some teammates. But he is finding his place amid the competition on the field and adjustments off the field.
"That little transition, for a while, it was tough," Wolf said. "Now that I'm here, I'm used to it, and Georgia is what I'm doing."